Posted by

Todd Thomasson on Jun 7, 2021 10:09:34 AM
You know that an outdoor living space will add tremendous value and enjoyment to your Haymarket, Gainesville, or Round Hill, VA home. But what you don't know is how much it's going to cost. We understand that budgeting for a landscape project can be challenging when you aren't familiar with all of the different costs you'll have to plan for.

In fact, it's not uncommon for there to be various landscaping costs that come as a surprise to a lot of homeowners. There may be various costs they just never thought about or that they didn't realize would impact the overall landscaping budget so much. For that reason you might even be feeling unprepared in terms of the entire process.

But it's important to you that you understand what you're getting into. The last thing that you want are unexpected surprises.

That's why we're talking about landscaping project costs, including those that you might not have expected. Rock Water Farm is known for honesty and transparency but we know that not all companies are like us. Still, we want you to be able to begin the process with a good understanding of what to expect.
1. Permits Can be an Unexpected Landscape Project Cost
We commonly find that many homeowners forget that they'll need a permit for various landscaping projects that they need completed—and there are costs associated with this (including a cost for the permit itself).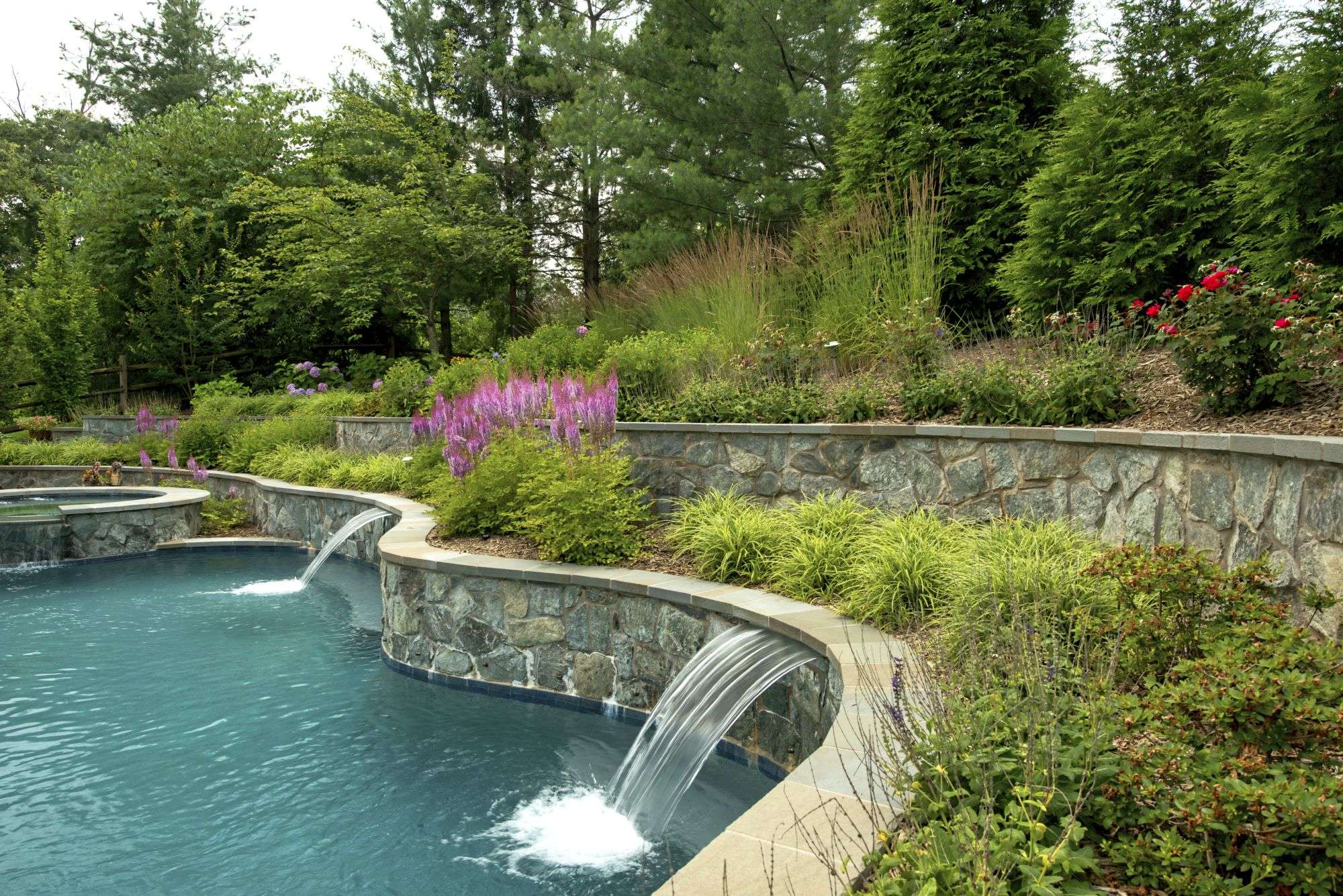 It's important to understand that the permitting process can vary dramatically based on the county that you live in. Some counties are incredibly stringent and have robust requirements while others are a bit more lax. Even the cost of the permit itself can be quite different from one county to another. We understand this can be a frustration, particularly if you've chatted with a friend in a neighboring county and have an entirely different experience from them.

Depending upon what your county requires, there may even be additional costs associated with the process as well. For example, in Alexandria, VA, the process of getting a pool permit requires the formation of a professional grading plan which will raise the cost. A grading plan alone could cost as much as $7,000 to $10,000.

If your landscaping plans include a pool, we've covered the pool permit process more in-depth in this article.

At Rock Water Farm, we make it a point to stay familiarized with all of the different counties' requirements and costs so that there are no surprises on your end. In fact, we handle everything about the permitting process for you so that it doesn't have to be an added stressor on your plate.
2. Some Companies Charge for Design While Others Do Not
Design is another element that can sometimes be a surprise landscape project cost. A landscape design is incredibly important to ensure that your finished project is exactly what you had in mind. And a complex design can be incredibly time-consuming, particularly if completed in 3D. That's why some companies charge for this service and it may be something that you need to include in your landscaping budget.


However, at Rock Water Farm, we understand that it is mutually beneficial for us to be on the same page as you (something that 3D design does quite well). The last thing we want is for you not to understand what your finished project will look like. Everything goes much more smoothly when we're all on the same page.

That's why, at Rock Water Farm, we are not charging for 3D landscape design, if you are committed to the project. If you've already established a budget and are committing to work with Rock Water Farm on your complete outdoor living space, then we feel that using 3D design will help ensure that we're all working from the same page.

That's really important to us and worth our substantial investment of time and energy into the design.
3. Labor is the Most Significant Landscape Project Cost
When you hire a company to complete a landscape project in Haymarket, Gainesville, or Round Hill, VA, you probably know that a significant part of what you're paying for is labor. But we find that there's often some misunderstanding about just how much good labor can be. For landscape business owners, paying for top-quality, highly trained workers is a major expense—but also one where there should not be any skimping. If a landscape company hires unqualified workers so that they can get the job done cheap, that's a major disservice to you.

This is all important to remember as you compare the landscaping costs that one company might quote you as compared to another.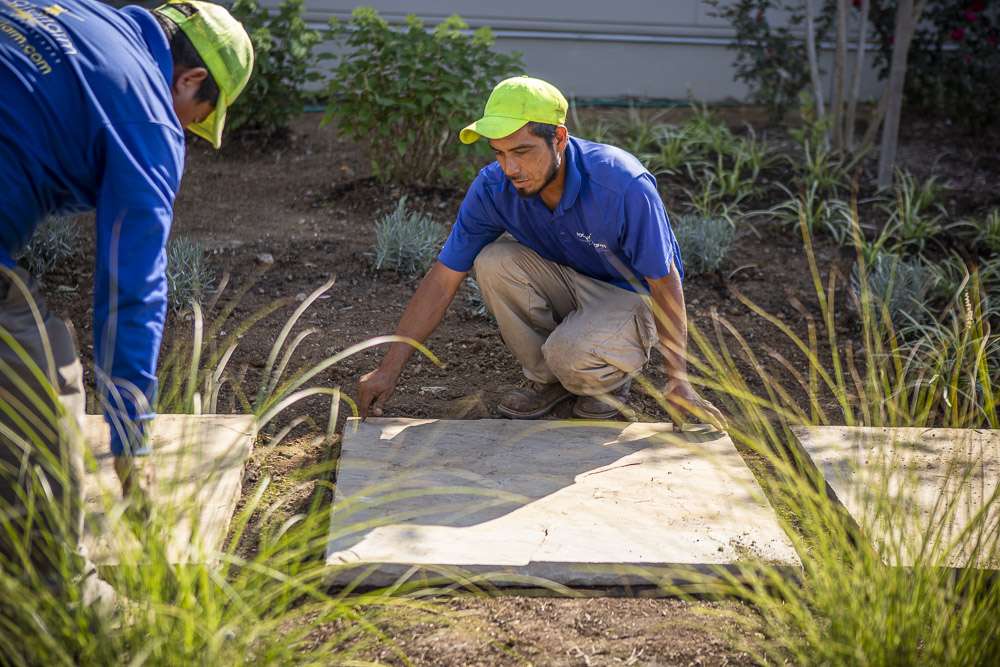 Their choice in labor is going to make a big difference in the overall cost. But when it comes to building something as important as your new outdoor living area, you want to make sure you hire a company that has highly trained individuals doing the work.
4. Materials Can be a Major Landscape Project Cost, but the Price Can Vary
It's probably not a surprise that materials are a huge cost to consider when budgeting for a landscape project, but some people are surprised by the cost variation of different options. It's important to keep in mind that skimping on a material cost by choosing a lower-quality option could end up costing you in the long run. This is something to pay close attention to if you are comparing what one landscape company might be proposing to another. Some companies are more committed to using superior products than others.

One good example is the cost of a natural stone patio vs. a paver patio.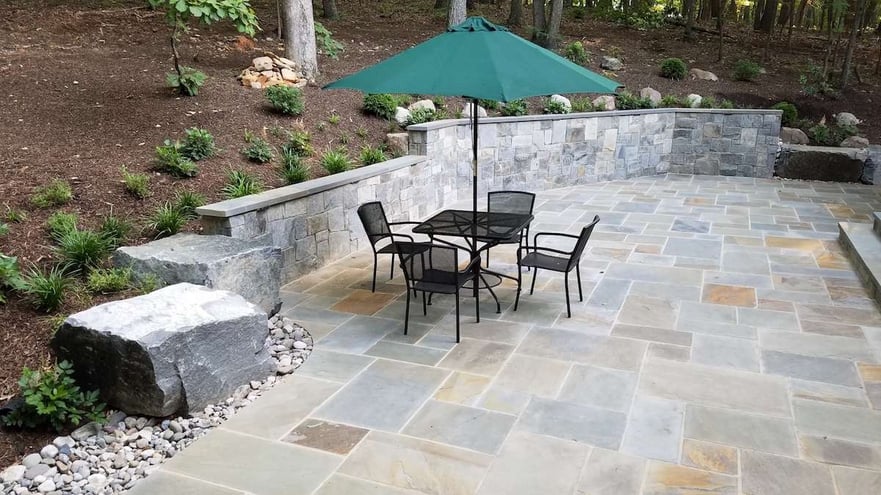 A natural stone patio (such as those made from stone directly quarried from nature like travertine or various flagstones) is going to cost more than one made man-made pavers. We've written an entire article diving into the specifics of natural stone patio costs if you want to read more.

But we find that when homeowners truly understand how natural stone is a superior product, they're willing to pay more for it. It's a timeless feature that will even outlast your time in the home. The last thing that you want is to regret down the road that you hadn't chosen natural stone in the first place. We've seen people tear up paver patios to install natural stone.
Let Us Take the Guesswork out of Budgeting for a Landscape Project
Budgeting for a landscape project can feel daunting if you don't know what to expect. That's why it's so important to hire a company that will be transparent with you and help you understand all of your options—including what you can anticipate in terms of landscaping costs.

So often, landscaping companies keep costs this big secret and act like it is a taboo topic. But that ultimately just does a disservice to you. We're not like that. In fact, we've written articles on everything from the cost of installing a pool to the cost of adding a deck, a pavilion, or a patio.

We want you to be able to understand what these different features will cost as well as what factors go into the cost. We don't believe you deserve any surprises!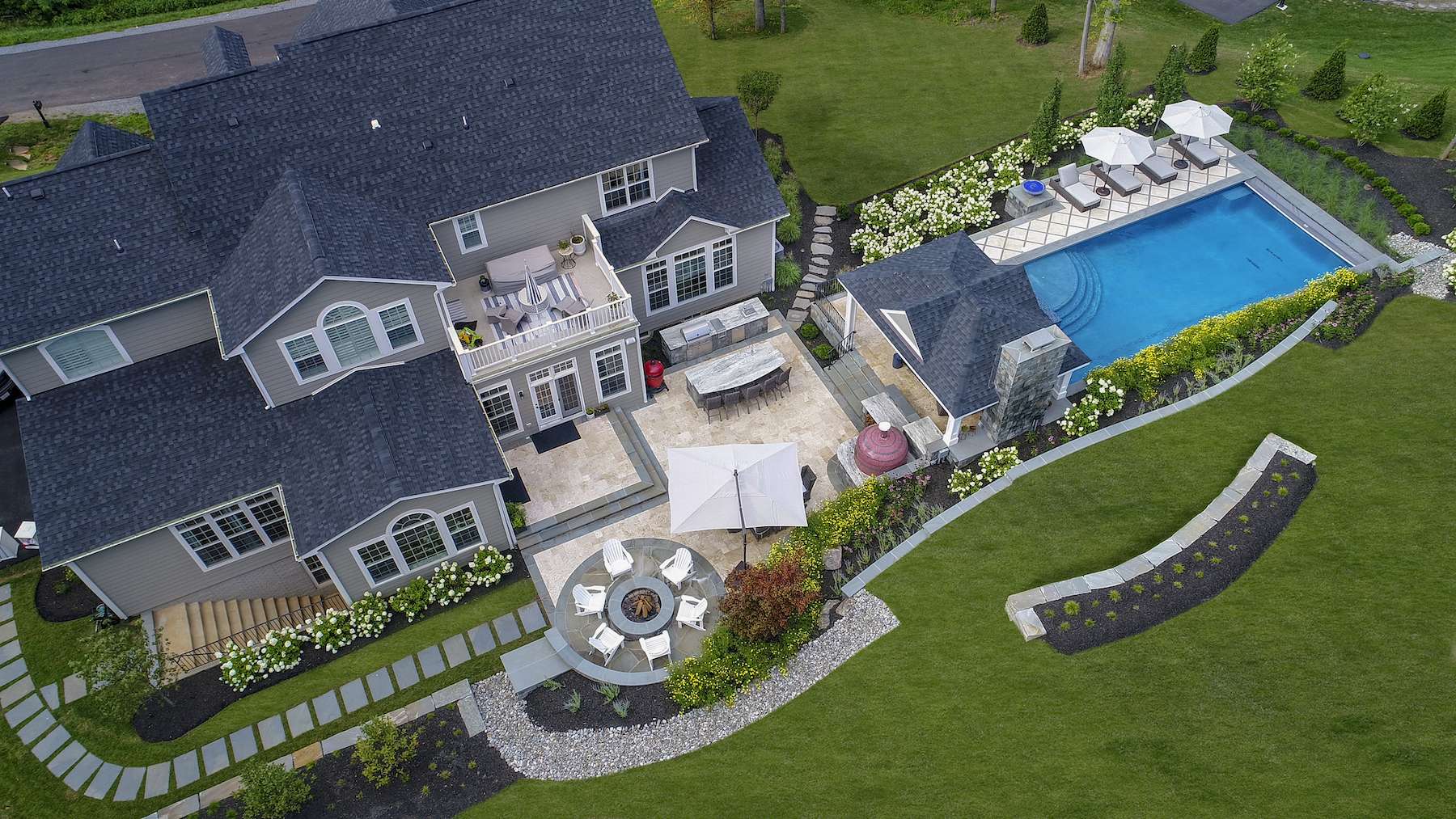 At the end of the day, it all boils down to the fact that we truly care about our client and their projects. We want you to end up with a finished project where you can start making memories with family and friends now and into the future!

If you'd like to discuss the landscaping budget for your Haymarket, Gainesville, or Round Hill, VA project in more detail, talk to an expert, choose a solution that rocks, and then get ready to see your dream come to life.