NATURAL PEST CONTROL SERVICES
Pests can not be only a nuisance, but many pose substantial health risks to you, your family and pets. Mosquitoes, ticks, fleas and gnats are some common pests found on properties in Ashburn, Aldie, Leesburg, VA and surrounding areas. The invasion of these pests often prompt homeowners to look for pest control companies to remedy their issues.
Mosquito Control
Mosquitoes quickly reproduce in moist, shaded areas of properties with their young developing into flying adults in as little as 10-14 days. Mosquito control companies apply materials to these mosquito hot spots to reduce populations, to lessen chances of people getting bitten and contracting Zika Virus, Encephalitis and other diseases.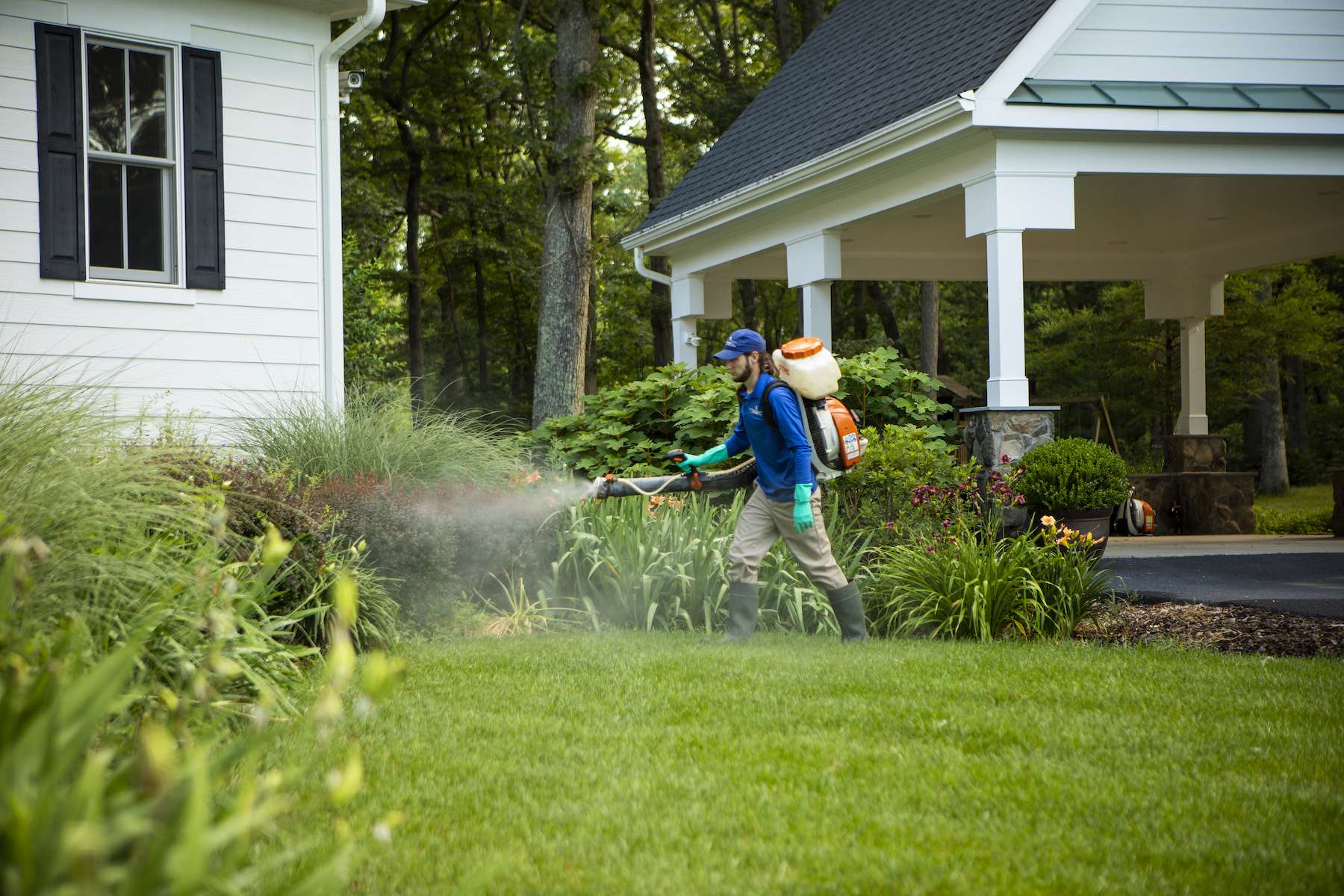 Tick Control
Ticks feed on smaller prey, like rodents early in their life, then move onto larger hosts like dogs, deer and humans. These pests can carry Lyme's Disease and other dangerous health concerns. Ticks wait on lower vegetation for their chance to latch onto a human or animal.
Tick control companies apply materials to common hot spots such as landscaping plantings, ground covers, and low tree branches. These regular treatmetns drastically reduce tick populations on your property.

Flea Control
A common pest of dog and cat owners, fleas reproduce in large numbers and very quickly to feed on pets and even cause nuisance bites on humans. Flea control is best achieved when regularly treating pets with your veterinarian's recommended products and applying flea control materials to outdoor areas these pests frequent in landscapes and lawns. Our Mosquito & Tick Control program also helps reduce fleas in lawns.
Gnat Control
Tiny, black gnats are some of the frequently annoying insects you'll inquire outdoors. These pests feed on organic matter in landscapes but often swarm areas that are occupied by humans. Gnat control products can be applied to garden areas to reduce populations of this nuisance pest. Our Mosquito & Tick Control program also helps reduce gnat populations.
Organic, Natural Pest Control for Ticks, Mosquitoes, Fleas and Gnats
Rock Water Farm Landscapes & Hardscapes has a 100% natural pest control solution to drastically reduce these pests on your property.
Every 3 weeks, from April through November, our natural pest control experts will apply these products to many areas on your property such as:
The natural pest control products utilize 100% organic compounds, including cedar oil, to naturally reduce ticks, mosquitoes, fleas and gnats on your property. The materials leave no visible residue and have a pleasing, cedar-scented aroma.
Pricing for Organic Pest Control Services
Our clients love the fact that they don't have to sacrifice great results when going the natural pest control option. One of our organic pest control experts would be happy to visit your home, hear your concerns and present you with a customized price for control of these pests. Feel free to contact us for a free quote.