Posted by

Todd Thomasson on Apr 24, 2023 9:26:44 AM
A landscape design is made up of both hardscaping (such as your patio areas, walkways, etc.) and softscaping (your plants, lawn, and trees). While both are important, finding the right balance between hardscaping and softscaping is key to creating a harmonious design.

Some of it comes down to personal preference. But there are also considerations to keep in mind so that you achieve balance in your landscape design.

Here are a few things to think about as you plan your ultimate landscape design.
Hardscape vs Softscape
Both hardscapes and softscapes are functional and aesthetic additions to your Northern Virginia property. And both can work together to create the landscape design of your dreams.

But they can serve very different purposes.

Let's look at hardscape vs. softscape in landscape design.
Hardscapes
As we mentioned above, your hardscape areas are going to be anywhere that you're using construction elements like stone, pavers, or concrete. At Rock Water Farm, our preference is for natural stone, which has a long list of benefits that make it superior to other products.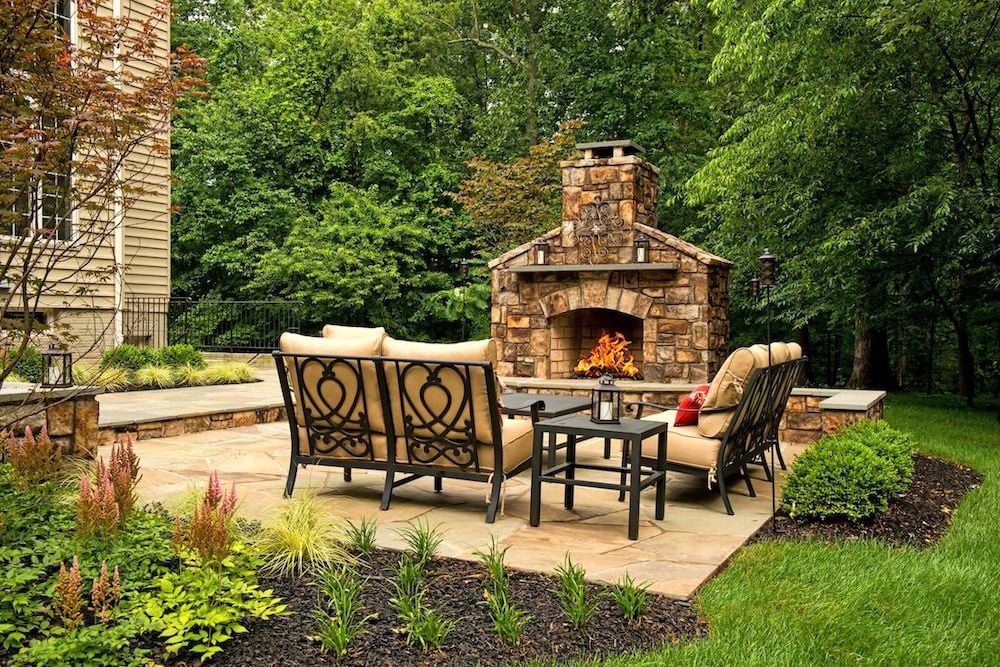 Examples of hardscaping include patios, walkways, and retaining walls. Hardscape areas often include additional elements like outdoor kitchens or swimming pools.

Hardscaping is important when it comes to maximizing the use of your property both in terms of functionality and enjoyment. While people love greenery, a big open yard with no hardscaping lacks functionality. This is exactly why we need to strike a balance between hardscapes and softscapes.
Softscapes
Softscapes are going to be the horticultural elements of your landscape design including your trees, flowers, shrubs, and grass. These elements of your landscape might not have the same "functional" value as hardscaping, but they are irreplaceable in terms of beauty and enjoyment.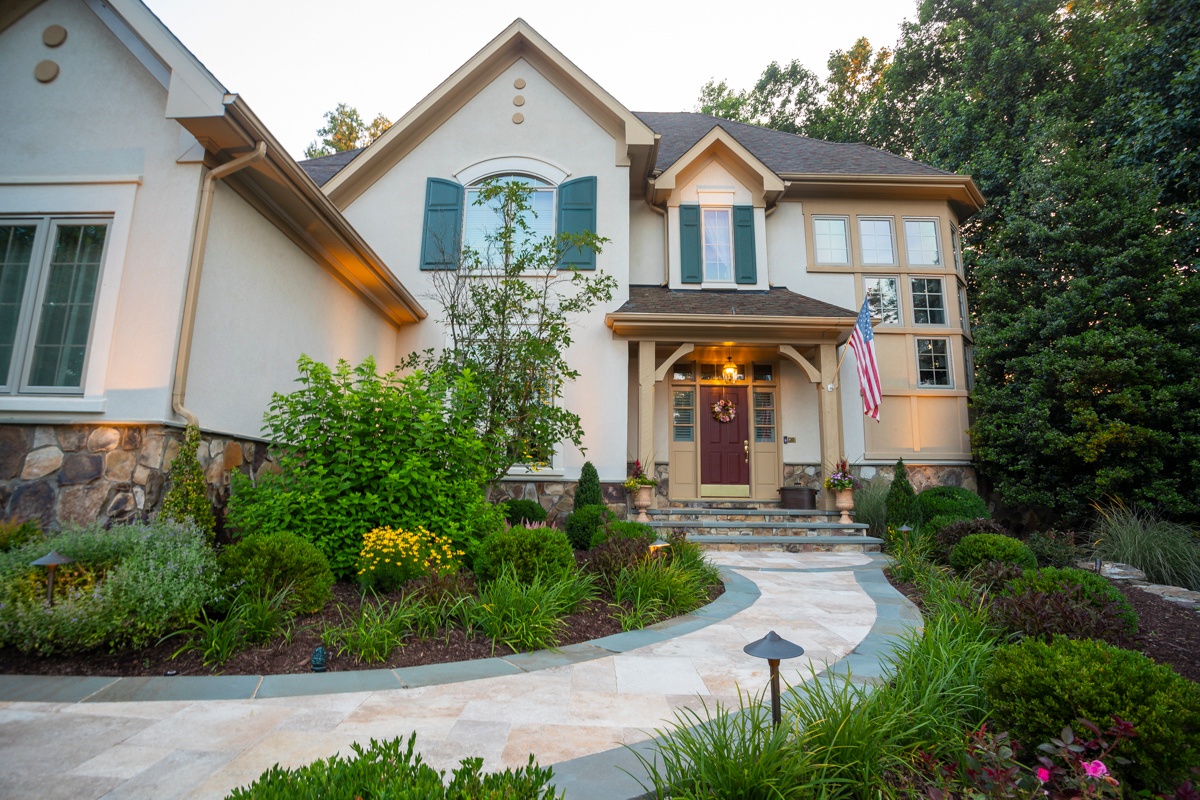 A landscape with too much hardscaping can feel uninviting and be less aesthetically appealing. As the name implies, softscaping does "soften" the look of hardscaping. But it also has other benefits like physically cooling down your space. Turf areas have "cooling power" that hardscaping simply doesn't have. And trees provide natural shade to your hardscape areas.

Although you likely want enough hardscaping to use your property to the fullest, having lawn areas might also be very important to you. Lawns often become recreation spots for sports and yard games.

You'll want to make sure that you strike the right balance.
Finding the Balance in Landscape Design
In terms of how to find balance in landscape design, as we mentioned at the start of this article, some of it is a matter of personal preference. Some homeowners want more softscaping (or more hardscaping) than others. It depends on what you're trying to achieve and what overall look and feel are important to you.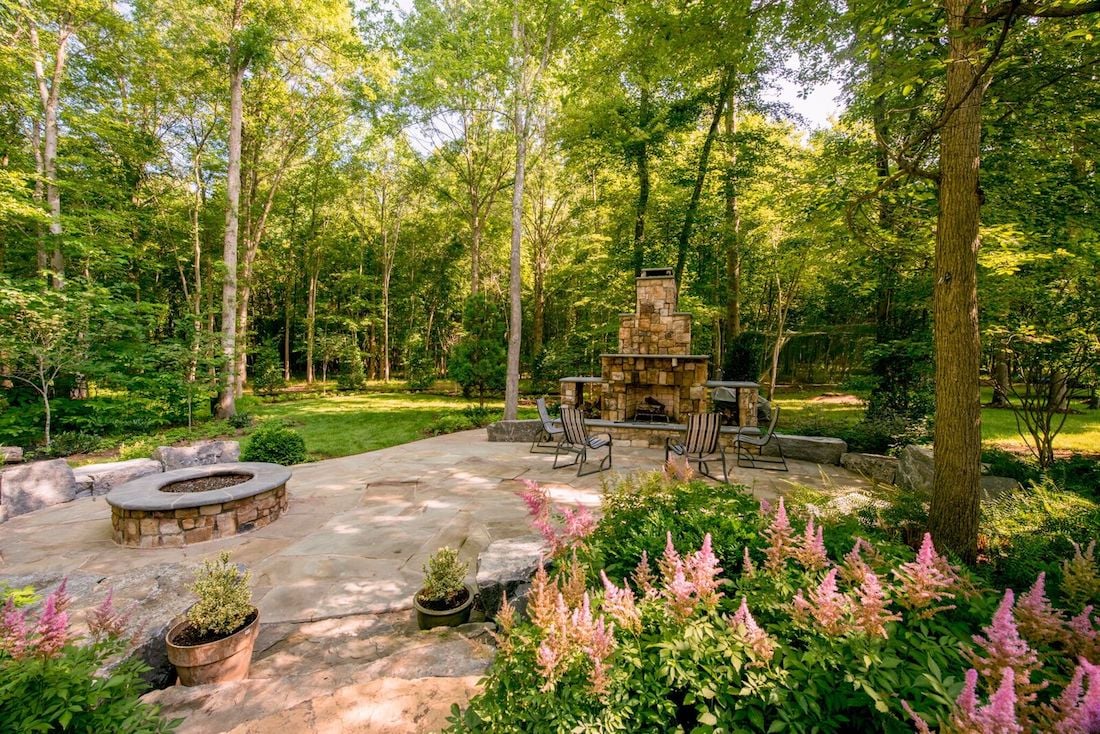 But personal preferences aside, several other considerations should be made when striking the right balance in landscape design.

Here are some examples
Planned Use
A landscape designer should meet to talk with you about how you plan to use your space. This is going to be one of the key considerations when it comes to balancing the hardscape and softscape areas.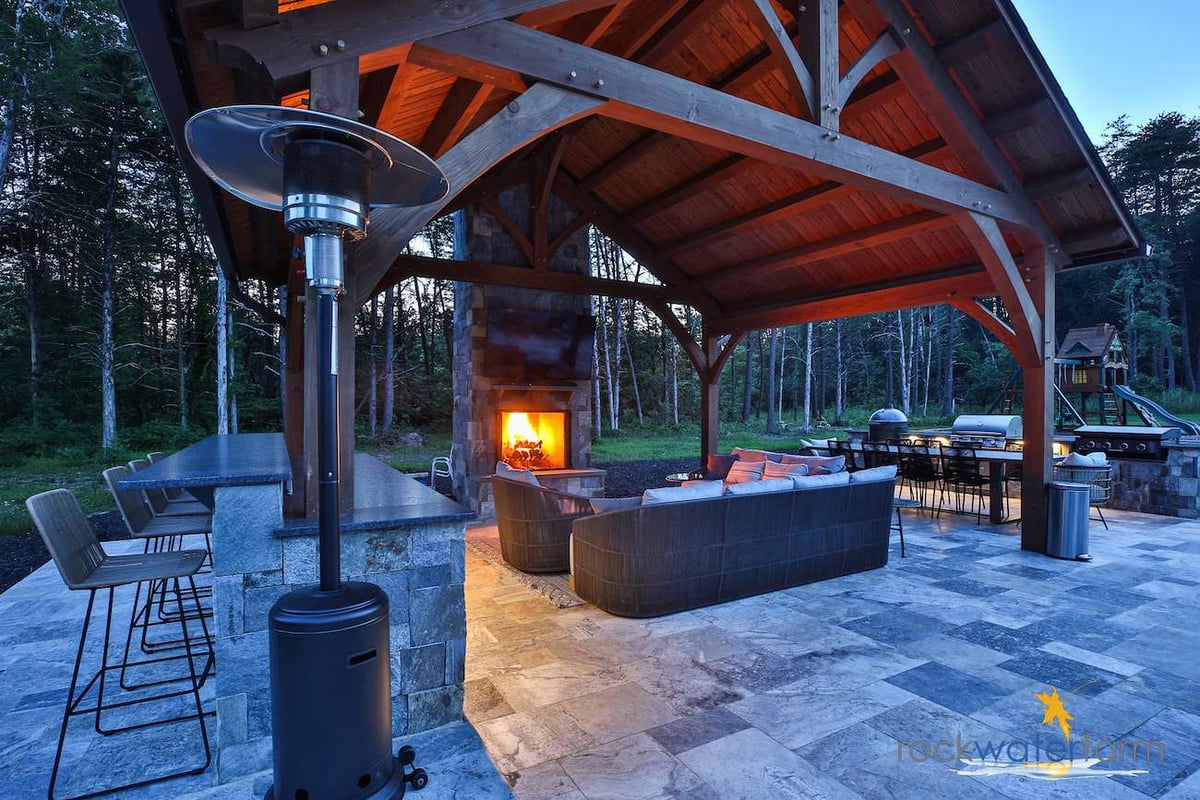 The patio is often at the heart of most outdoor living areas as a space where you might cook, dine, relax, or watch swimmers in your nearby pool. But what else do you have planned for around that space?

Do you envision playing lots of yard games on the nearby grass? Do your kids often have wiffle ball games or like to kick a soccer ball around? Finding the balance of hardscapes and softscapes definitely has to do with how you will use the space.
"Who" Will Use the Space
Another element of planning is thinking about WHO will use the space.

In many cases, families with children and pets care more about having larger lawn areas than those who don't (though like anything else, there's no exact rule to this).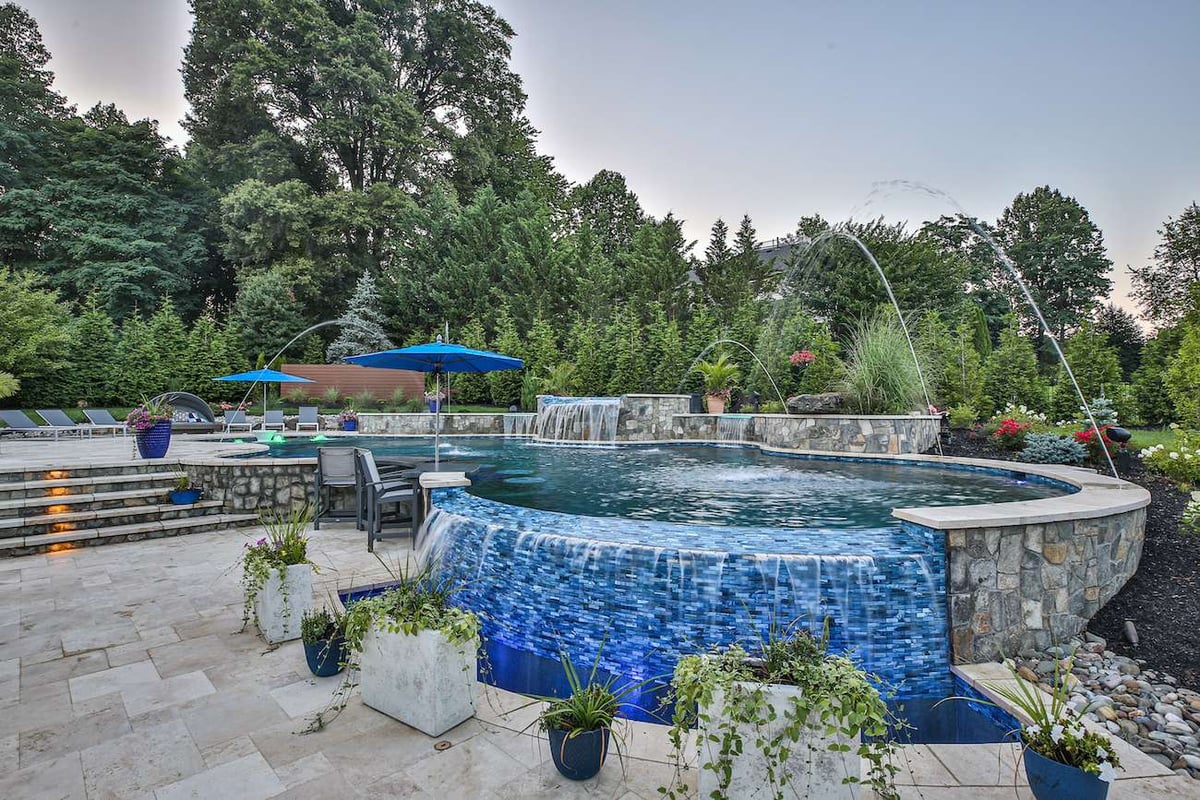 A home with older adults might also have special considerations.

Getting around a sloped yard or a yard with mostly lawn areas might be more difficult to navigate for anyone in the home that is aging. This is where the right hardscape elements can really come into play both in terms of retaining walls (to flatten out a slope) and walkways and steps.

Safely navigating your space is critical.
Maintenance of the Space
While everyone finds beauty and enjoyment in softscaping, it's important to remember that with plants and other greenery comes maintenance. Lawns need to be mowed and plants and trees need to be cared for and watered.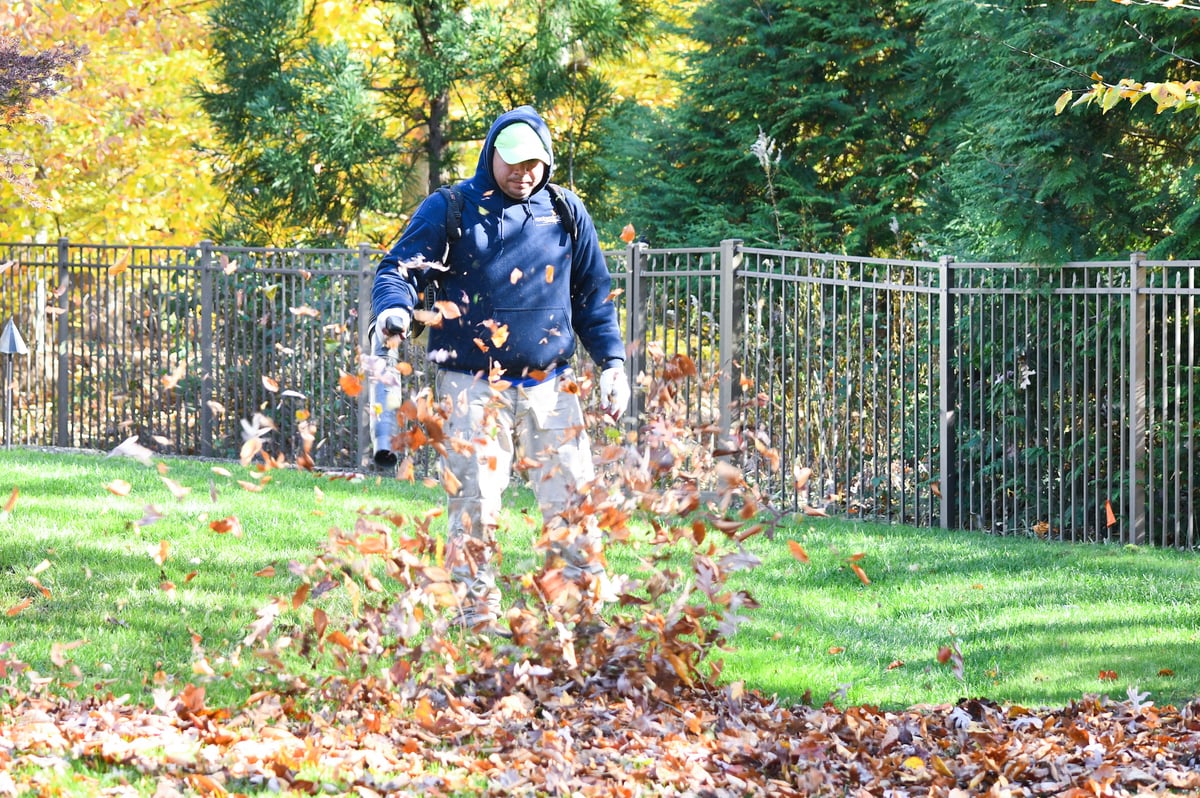 Many have moved toward low-maintenance landscapes so that they can still enjoy greenery without quite as much upkeep.

In addition, hiring a landscape maintenance company to handle these tasks for you can also remove the burden.
Choosing Professional Landscape Design in Northern Virginia
There is definitely an artistic element to balancing hardscape vs softscape which takes an "eye for design." This is one reason why it's really important to work with a professional landscape designer.

You certainly want these elements to balance in a way that makes your yard highly usable while meeting your personal preferences…but you also want it to look great, too. A landscape professional can help ensure that aesthetics are taken into account when creating just the right balance.
Along with that, you want to make sure that you are working with a landscape professional who doesn't just create "cookie-cutter designs." The landscape design process should be a customized experience, suited to your exact wants and needs.

At Rock Water Farm, we take this process seriously. We know that you've dreamed about your outdoor living project for a long time and you deserve to have it come together exactly as you desire. This means making sure the hardscape and softscape elements are appropriately balanced both from an aesthetic and a functional point of view.

Since great design is at the heart of your project's success, you want to feel confident you've chosen the right company.

We'd love for you to let Rock Water Farm be your guide in this process. Before you even make your final decision, know that we are here to answer any questions that you may have.

Are you ready to get started on the outdoor living space of your dreams at your Haymarket, Gainesville, or Purcellville, VA home? If so, talk to an expert, choose a solution that rocks, and get ready to see your dreams begin to take shape!