Posted by

Todd Thomasson on Jun 14, 2019 2:53:45 PM
If you're thinking about building an inground pool, then you might have put thought into factors such as what you want the pool to look like, what features you'd add to it, and maybe even where you'd like it to be installed.
You may have spent some time daydreaming about how you'll use it, too. Whether it's swimming with your kids or hosting more parties, or even lounging or dining poolside as often as possible, you've already put some thought into how a pool is going to improve your family's life.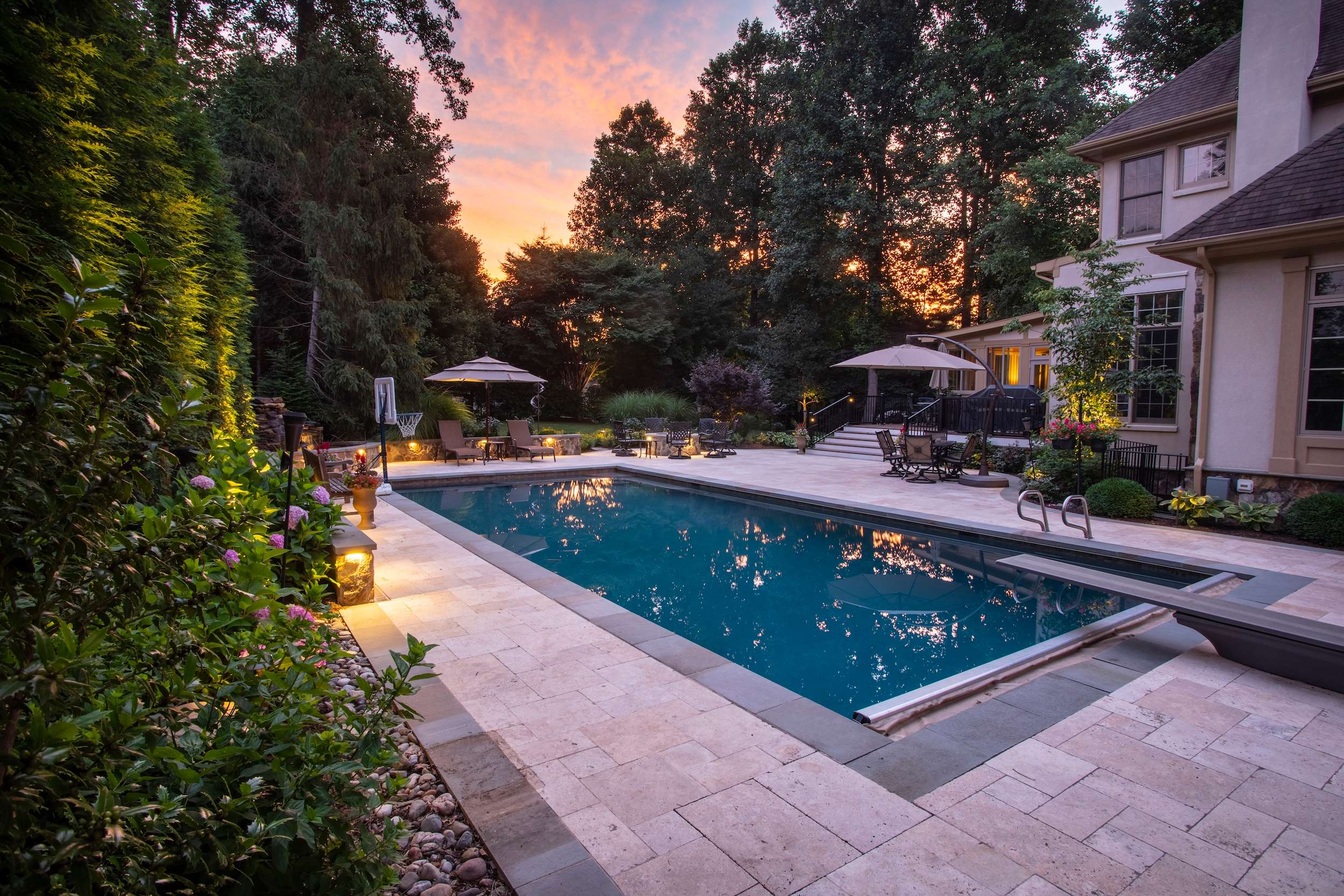 One thing that you might not have given a lot of thought to is the pool permit requirements. That's the "not-so-fun" part of building an inground pool, but it's essential. You must fulfill the requirements of your local county.
The truth is, this part of the process can be a bit more involved than most people realize, depending upon where you live. There are important submittals to be made and requirements to fulfill.
While one of the nice things about working with a company like Rock Water Farm for your pool is that we handle everything about the pool permit requirements.
However, a lot of homeowners are still interested in understanding what's involved. That's why we've rounded up some of the key information in this helpful guide. If you're interested in knowing more about the pool permit process, then we've got the essential facts.


Understanding Pool Permit Requirements in Loudoun County, VA
First, it's important to understand that the pool permit requirements are going to vary, sometimes dramatically, based on the county that you live in. For the purposes of this article, we will focus primarily on how to receive a Loudoun County pool permit, though we'll also mention other county requirements.
Structural & Location Map
Another requirement for a Loudoun County pool permit is a structural and location map of the client's property that details where the pool will be located. This is an engineered drawing that needs to be drawn and stamped by an engineer—not just a sketch or a drawing that your pool designer completes.
It must be specific to that pool only. In most cases, this process takes about two weeks but is something fully handled by Rock Water Farm. This cost is also built into the overall cost of the pool.
Health Department Inspection
Once the engineered drawings are submitted, you can anticipate that the Health Department will come out for an assessment and possibly some monitoring during the building process. They are there to make sure there is no encroachment upon a septic drain or a well (should you have either of these) and that the pool is being built within the property boundaries and the required setbacks.
At Rock Water Farm, we will stake out the location of the pool and then the Health Department will come out to visit. Nobody has to be home during this inspection.
Northern VA Counties Outside of Loudoun
Keep in mind that for other counties, the requirements can be more extensive. For Alexandria, VA, a pool permit requires the formation of a professional grading plan, which brings the cost up significantly. In fact, a grading plan alone could cost as much as $7,000 to $10,000. Fairfax, VA also requires a grading plan. Arlington, VA requires one but only dependent upon the pool size. If it's a smaller pool, you might not need to submit a grading plan for permit approval.
Fences & Pool Covers
Regardless of what county you reside in, you will require a pool cover or a fence which will be incorporated on the structural drawings for approval. An automatic cover is usually allowed in place of a fence but homeowners should check with their insurance company to see what their requirements would be.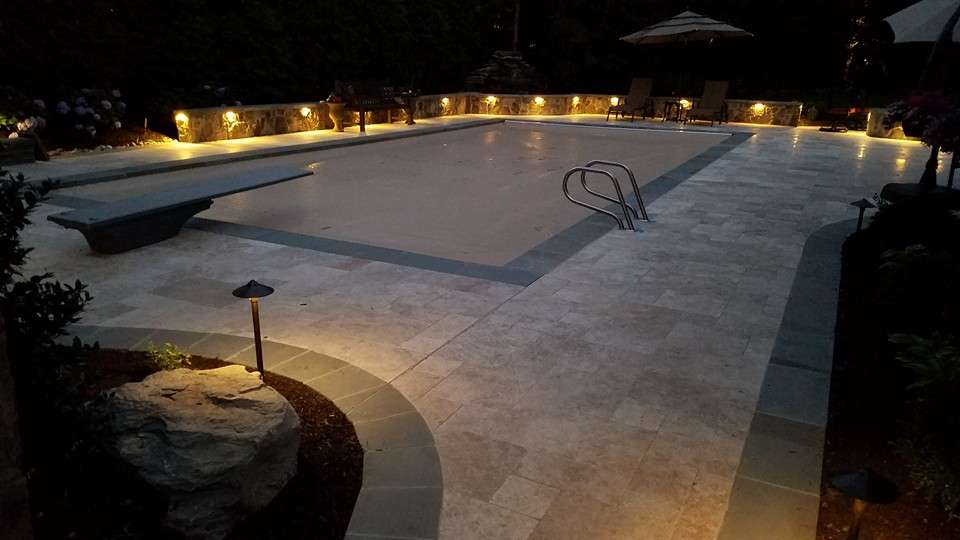 How Much Does a Loudoun County Pool Permit Cost?
Of the various counties that we work in, Loudoun County does happen to have the least expensive permit to apply for. It also has the most succinct process. For a pool, you will require both a building permit and an electrical permit and the total cost is somewhere in the $600 to $700 range.
For a point of comparison, the permit costs alone for other counties, such as Alexandria, VA, are closer to $2,000.
In addition to permit costs and the grading plan that is required of Alexandria, VA, you will also need to worry about nutrient credit fees which are calculated per square foot and have to do with how much impervious surface you're displacing. This particular cost can get quite expensive. We recently completed a pool in Alexandria, VA that had pre-building fees in the $30,000 range.
How Long Does the Permit Process Take?
The other big difference in receiving a Loudoun County pool permit is how quickly the process goes. Usually, once the drawings are submitted it's about two to three weeks until we receive approval. However, in Alexandria, VA, they have a 90-day review period. Obviously, these factors have a big impact on how long it takes to build a pool.
Streamlining the Pool Building Process from Start to Finish
One of the biggest benefits of working with a pool professional like Rock Water Farm is the fact that we handle everything from start to finish. Worrying about obtaining permits or fulfilling requirements is out of your hands. Other than putting your signature on some forms, we can handle it all for you.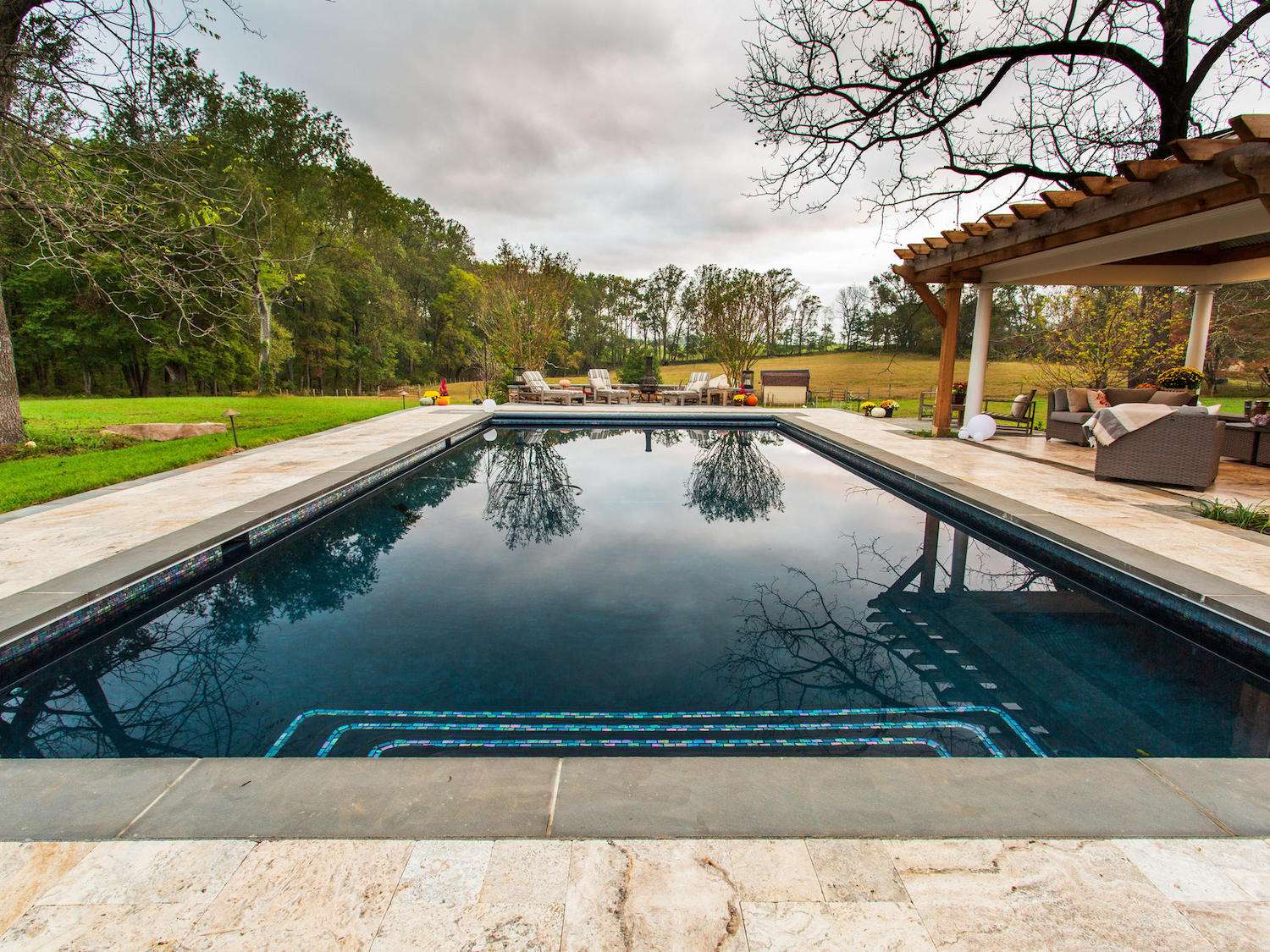 A lot of homeowners tell us that the peace of mind they gain from letting us take over is invaluable to them. We know the pool permit requirements for every local county and we make sure that they are met so that we keep your pool moving forward as quickly as we can.
Of course, as you can see, there are many aspects of the pool building process that are out of our hands. However, by staying on top of everything we keep things moving forward as swiftly as possible.
We also ensure that everything is submitted properly from the start. Any hold-ups will not be due to us submitting improper paperwork or plans. We've been through this process so many times that we are completely on top of it.
When it comes to something as important as your inground swimming pool, which you'll enjoy for years to come, you want to be sure it's completed right. In order to get that, you know that you must hire a company that knows exactly what's needed to keep your process moving forward and completed the right way. By making a wise choice, you'll have the peace of mind that everything will be handled exactly as it should be.
Are you ready to talk to an expert about handling everything that comes with designing and building a pool at your home in the Ashburn, Aldie, or Leesburg VA area? If so, talk to an expert, choose a solution that rocks, and get ready to see your dream pool area take shape.