History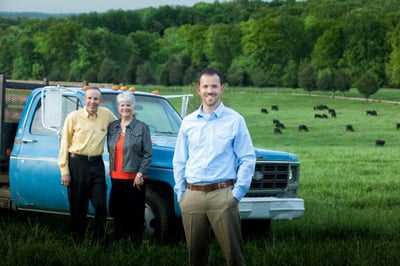 Rock Water Farm dates back to 1973, when JW & Linda Thomasson purchased a 240 acre property in Danville, Virginia. The name "Rock Water Farm" came about from the three creeks that run through the farm with large outcroppings of rocks. This was somewhat of a following in his Father's footsteps opportunity for JW as he grew up on a farm in Bassett, Virginia, which remains in the family today.
Today, Rock Water Farm is still an operational beef cattle farm in Danville. Fast forward to 2005 and their son, Todd Thomasson, founded Rock Water Farm Landscapes & Hardscapes. Having grown up with hard working parent role models and a strong work ethic, Todd put his Landscape & Turf Management degree from Virginia Tech into action as the lead stone mason and landscape designer for the new company.
Over the years, the responsibility and opportunity of running this company has been shared with other members of the Rock Water Farm team, launching one of the leading property maintenance companies in Loudoun County. Todd is still rooted in his passion for design/build projects and continues to run the company, working with clients to design, build and maintain perfect outdoor spaces with his team.
(Show Above Left to Right: Matthew, Alicia, Justin,, Todd, Jay, and Tristan. Not shown here are the dozens of our other dedicated, hard-working team members.)
Service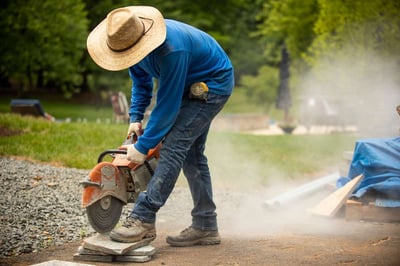 Our dedication to service goes well beyond being responsive and offering solutions to our clients. We believe that our company and team members have a responsibility to serve our community and one another. For this reason, you'll often see Rock Water Farm sponsoring and supporting local causes. And our servant mindset is also apparent in how we support our staff and how our team members treat one another with supportive attitudes.
Accountability
We understand that regardless of the best intentions, mistakes can happen from time to time. These events provide great opportunities to show we care by learning what went wrong and finding a solution without excuses. We also believe that our team should be accountable to one another since our success depends on working together to display excellence and professionalism to our clients and community.


Quality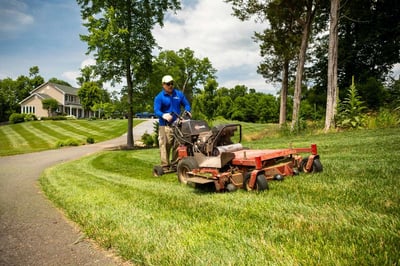 Being good isn't enough. We want Rock Water Farm and its team members to have a reputation of utmost excellence. We focus on attention to the smallest of details. The best products are selected, whether it is mulch, fertilizer or the natural stone for an outdoor living area. When someone sees our work years later, we want it to be obvious that quality craftsmanship defined our long-standing reputation.

Integrity
As members of the community we serve, we know it's important to be the same company and individuals whether someone is watching or not. For this reason, we recommend the right services, and make decisions to build strong long-term relationships with our clients, community and team. It's our goal to be a company of people that is known to be trustworthy and thoughtful in all that we do.