Posted by

Todd Thomasson on Oct 5, 2022 9:16:45 AM
Are you wondering if it's time to refresh your landscape? A landscape update can add curb appeal and increase the value of your home…and is really never a bad idea. There are always ways to add to or enhance your landscape.

However, if it's something that you've put off, there are definitely some signs that it's really time to update your landscaping. While every situation is different, these considerations can give you some food for thought.
Reasons to Update Your Landscaping
Your personal reasons for considering a redo of your landscaping might really run the gamut. But some of these will likely resonate.
#1: The Plants are Older and Need Replacing
People are often surprised to hear that plants do have a so-called "shelf life." Just like other living things, they don't live forever. And even before they eventually die, they're going to start under-performing and looking scraggly.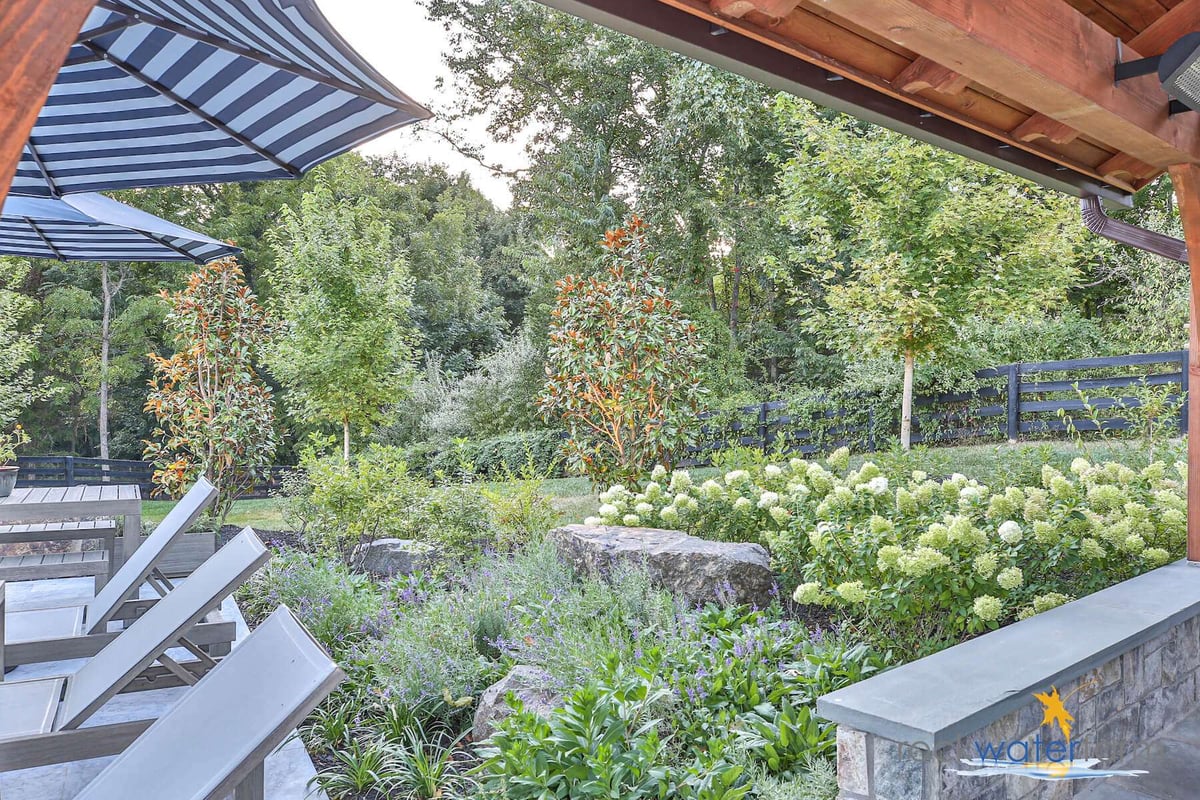 These are all good reasons to redo your landscaping.

Some signs that your plants are declining include:
Failure to bloom
Discoloration
Dead spots or twig death
Failure to reach full size or a decrease in size
Overall "poor" look
If these are beloved plants, you can always first make sure that there isn't some solvable health issue. However, if your plants are really old and looking withered, it simply might be time to replace them.
#2: The Plants Have Overgrown the Area
Over time, if not shaped and pruned, plants can really overgrow the area that they were in. Perhaps you have some shrubs that have completely taken over your plant beds. When they were first installed, they looked great.

But now they have totally outgrown the space they were in.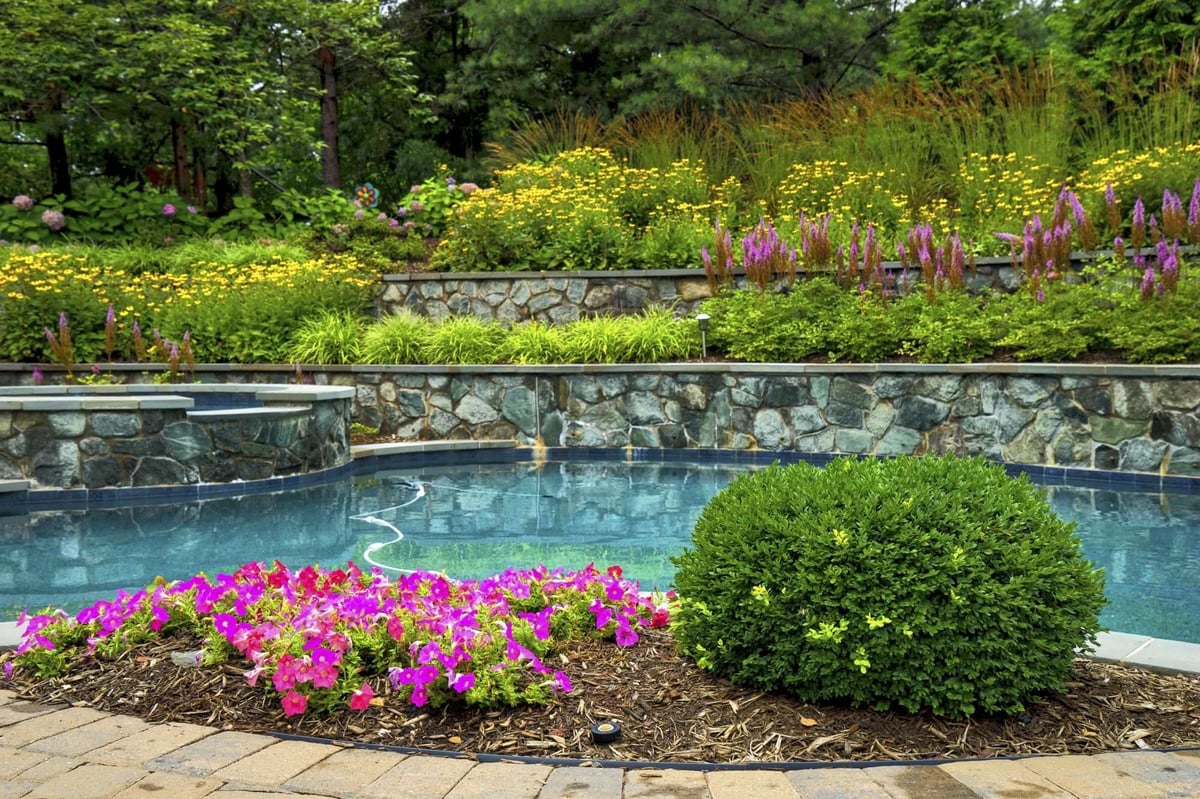 Sometimes this is a planting mistake. Many years ago when the shrubs were installed, their full size at maturity might have been overlooked. Now they're in a space that just doesn't work for them.

These are all good reasons to start over and choose a plant that is better-suited to the space, even for the long term. You'll want something that will stay smaller and more compact…or you'll want to keep up with regular pruning.
#3: You Want to Redo Your Landscaping Because it Was Never "Yours" to Begin With
This is another situation that we often see when people call us to refresh a landscape. They purchased a home and inherited a landscape that came with it. But it was never really theirs. Someone else made all the planting decisions.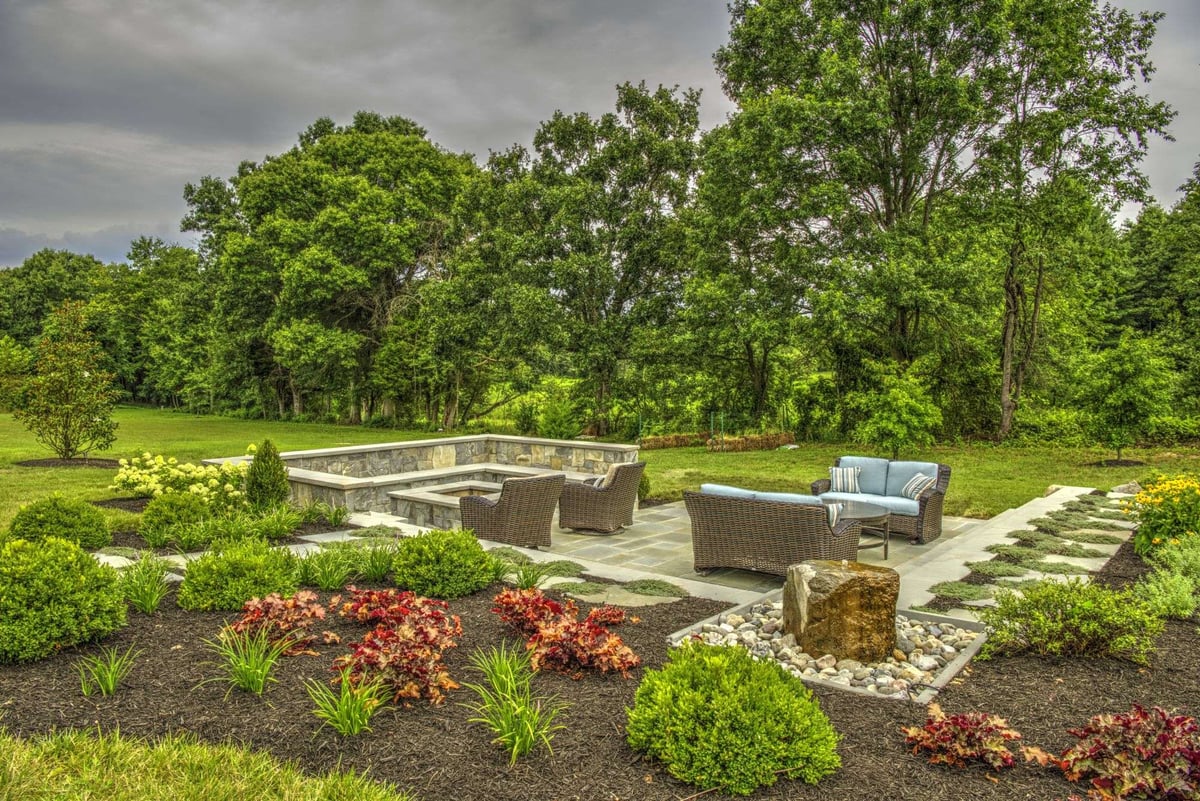 Landscaping really can be a very personal thing with plant choices that have meaning to every individual. There might be certain colors that you like…or perhaps there are even plants that are special to you because of certain memories. Maybe there was a Crape Myrtle tree at the home you grew up in.

Whatever the reason may be, a good reason to update your landscaping is if you feel like you want to make it truly your own. It doesn't have to be an "all or nothing" type of deal. We can work with some of what's already there and then add to it, as well.
#4: You are Eager to Improve Your Curb Appeal
As we mentioned in the beginning, one of the reasons to update your landscaping is definitely to boost curb appeal. Anytime that you make changes or additions to the exterior of your home, it absolutely has an impact on the aesthetic appeal and overall value.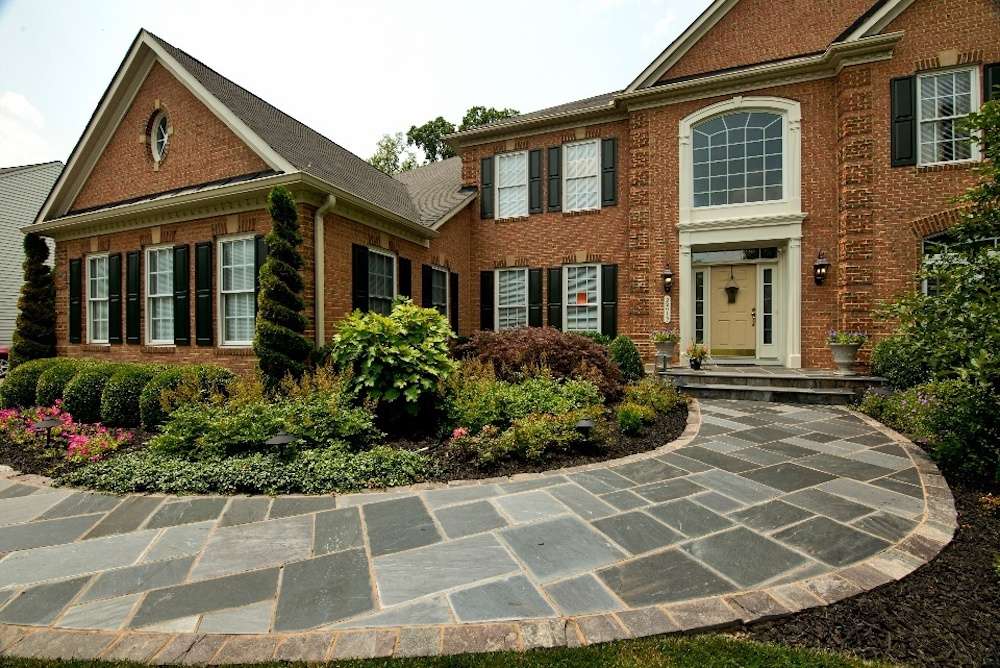 Certain landscaping elements are going to have more of an impact than others, which we talk about in the curb appeal article linked above. To give you some ideas, these are some easy ways to refresh your landscape with curb appeal in mind.
Add color and fresh mulch to your plant beds


Incorporate plant beds where you didn't already have them


Add landscape lighting


Upgrade or add hardscaping (such as a new walkway, front landing area, or even driveway)


Plant a specimen tree


Make sure your lawn is in good health
We know that some homeowners are aware that they aren't in their "forever home." Whether it's 5 or 10 years down the road, they know that improving their curb appeal now will only pay off for them.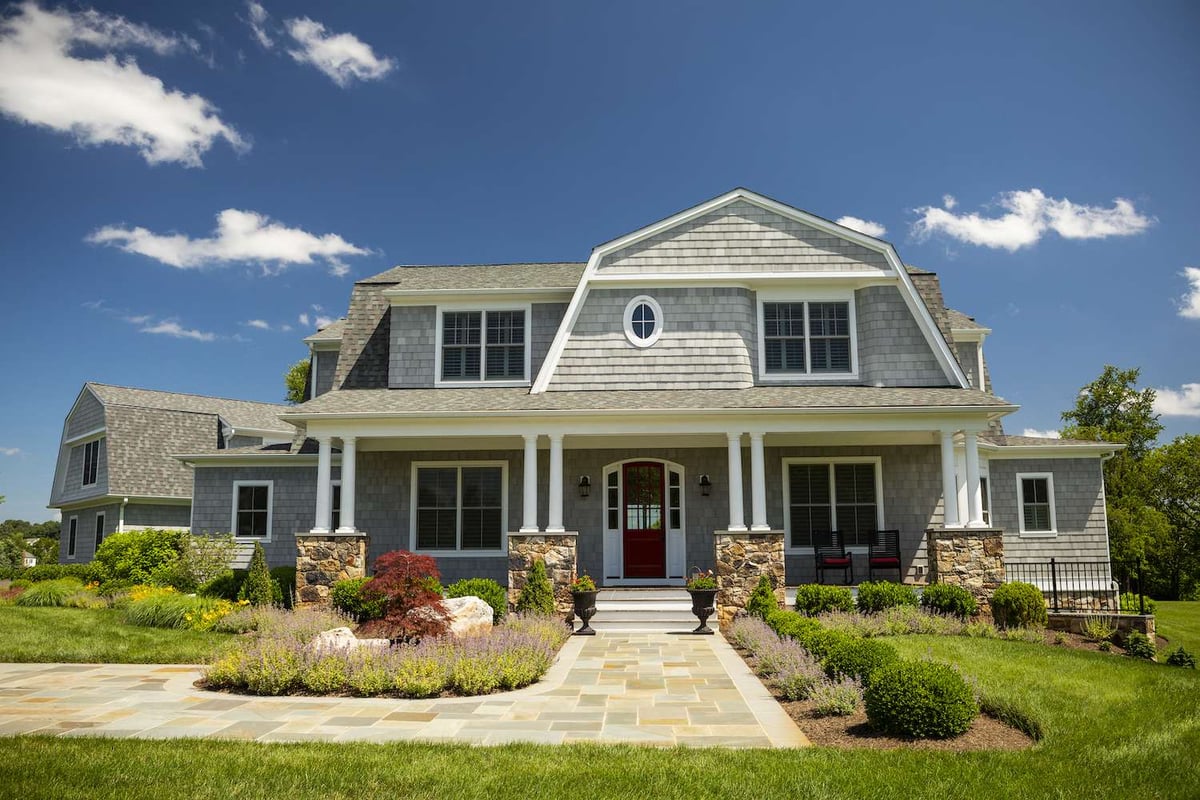 But even if you aren't moving, curb appeal is still important to you. You want a home that you are proud to live in.

Any one or more of these ideas will make a big difference in curb appeal as you update your landscaping.
#5: You Want to Update Your Landscaping Because You Are Just Ready for a Change
Sometimes it doesn't have to be that anything is wrong…but more so that you're just ready for a change! That in itself is a perfectly good reason to update your landscaping.

Our preferences and tastes change over time so even if you were the one to make installation decisions, you might still be looking to update your landscaping with some changes.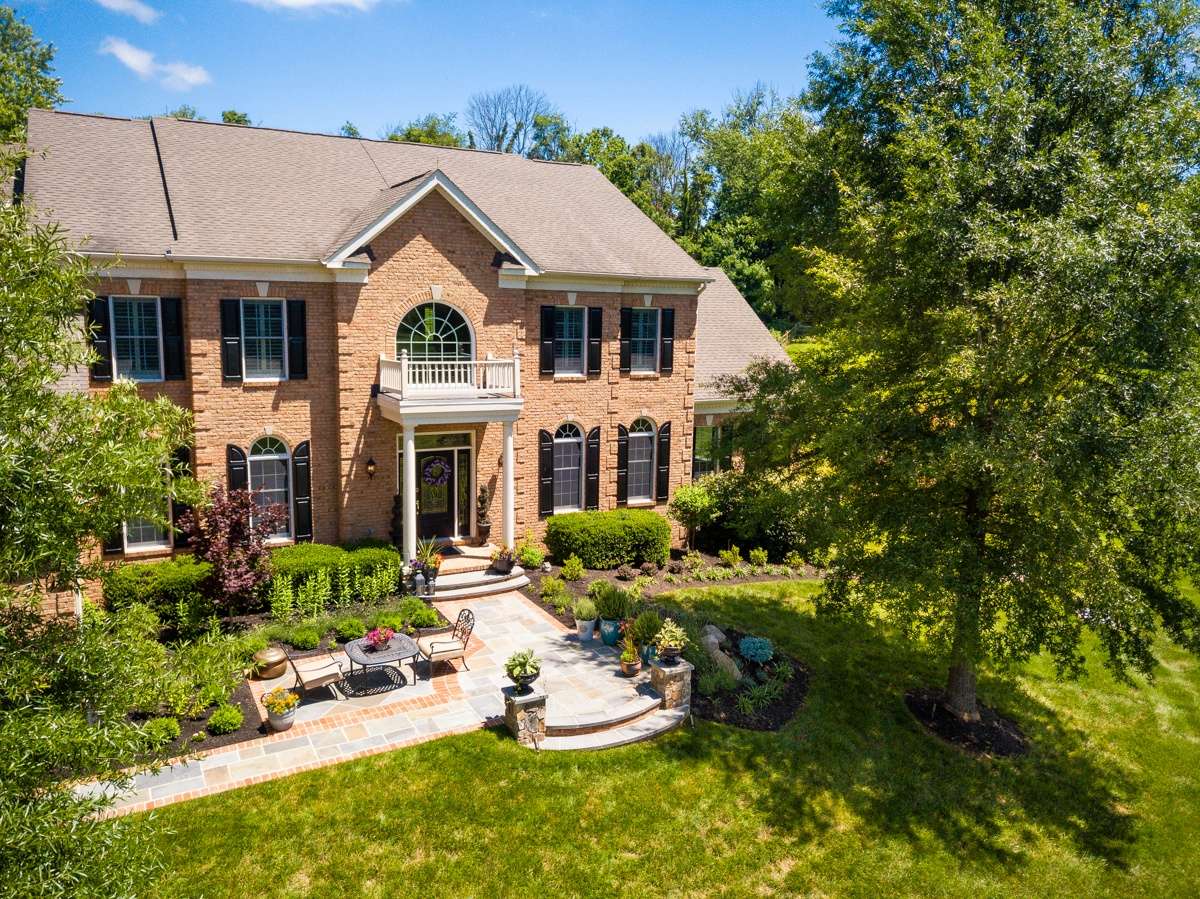 Since a landscape is a living and evolving thing, it's also going to change over time. Perhaps you loved the look in its early years but now it's grown in a way that you feel it needs updating.

Or, perhaps a certain tree or shrub seemed like a good idea when you installed it but you've since learned it has characteristics you don't like. Maybe it's really high maintenance, drops a lot of fruit or debris, or it doesn't have a long bloom period.

There are many reasons why people fall out of love with their landscaping and there's nothing wrong with that. Simply wanting a new look is a good enough reason to redo your landscaping!
Finding Landscaping Services in Northern Virginia to Redo Your Landscaping
Whatever your reason for wanting to refresh your landscape, you want to make sure that you find a great professional to partner with in the process. The fact is, every property is unique and deserves a unique design.

If you truly want to get the most out of your new landscape, it comes down to partnering with a professional who will be able to offer you the best design and installation services.

While there are a lot of companies in Northern Virginia that offer landscaping services, if you want something truly unique, that makes your home stand out from every other home on the block, then you need to hire a landscape contractor that brings real design expertise to the table.

You want to choose someone who will think outside of the box.

If you are looking for landscaping services in Northern Virginia that can help you redo your landscaping in a way that you will truly love, then we are here to help. We can help breathe new life into your old landscaping in a way that truly transforms your space. Soon you'll be enjoying it more than ever.

Are you ready to have a property that you are proud of at your Haymarket, Gainesville, or Bristow, VA home? If so, talk to an expert, choose a solution that rocks, and get ready to see your dreams begin to take shape!