Posted by

Todd Thomasson on Mar 7, 2022 10:15:03 AM
Additions to the front yard are all about curb appeal landscaping. You want to have a home that you are proud of. You also want to make sure any landscaping additions help enhance your home.
That's why we've rounded up some ways to improve curb appeal with landscaping. A lot of research has indicated that landscaping with curb appeal in mind can increase the value of your home. There's no question that a home with beautiful landscaping is going to stand out in the neighborhood.

Here are some of our best landscaping tips for curb appeal in Northern Virginia.
1. Add Color and Fresh Mulch to Your Plant Beds
Your home's plant beds are one of the best places to think about boosting curb appeal. Colorful flowers and well-kept plants can add that wow factor that you're looking for in your front yard.

Some of the front yard plants that we have found are most impactful include hydrangea, azalea, boxwood varieties, and roses. But you can talk with a landscape professional about what types of plants and colors you like so that a design can be customized for you.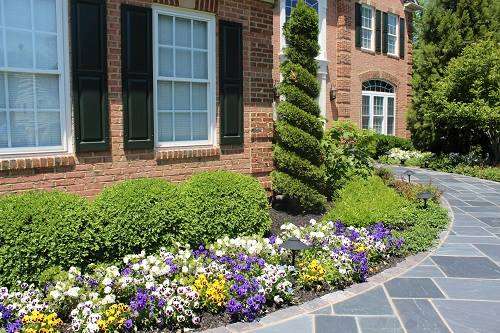 Along with that, you also want to make sure that you're adding a fresh layer of expertly installed mulch with professional edging. When it comes to curb appeal landscaping, you'll definitely see the difference in mulch that was professionally installed.

You'll also be able to avoid common mulching mistakes.
A lot of homeowners do not realize that the mulching process should start with bed prep. This is a step that a lot of homeowners just skip as they dump the mulch out. But when you hire a professional, they'll make sure your bed is prepped ahead of mulching.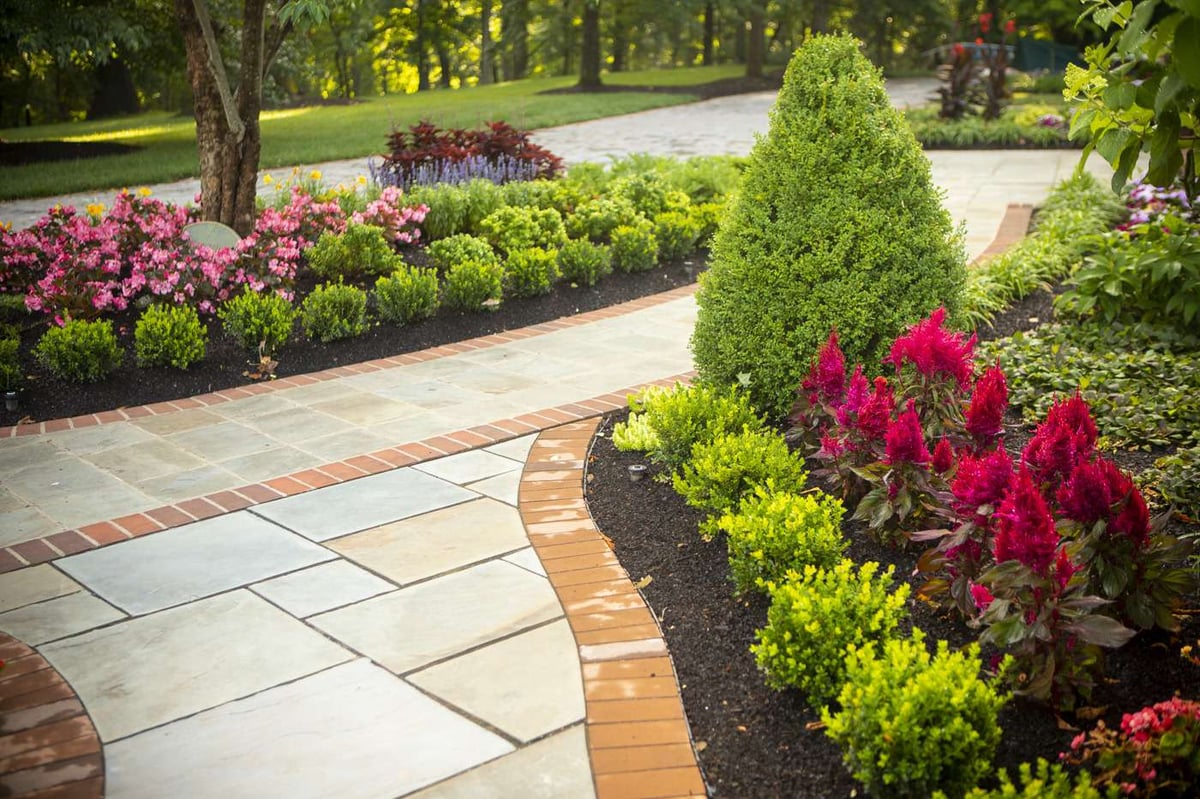 Having a pro install your mulch will also help to ensure that you get just the right amount. Over-mulching or under-mulching can have a negative impact on the potential benefits of having mulch installed in the first place.

Using a professional will also ensure that you get high-quality mulch, which will make a big difference, too.
2. Incorporate Landscape Lighting
As far as curb appeal goes, landscape lighting can have a major impact. After all, you want your home to have curb appeal not only during daylight hours but when the sun goes down, too.

One of the considerations for front yard landscape lighting is highlighting your home's architectural features with professional uplighting.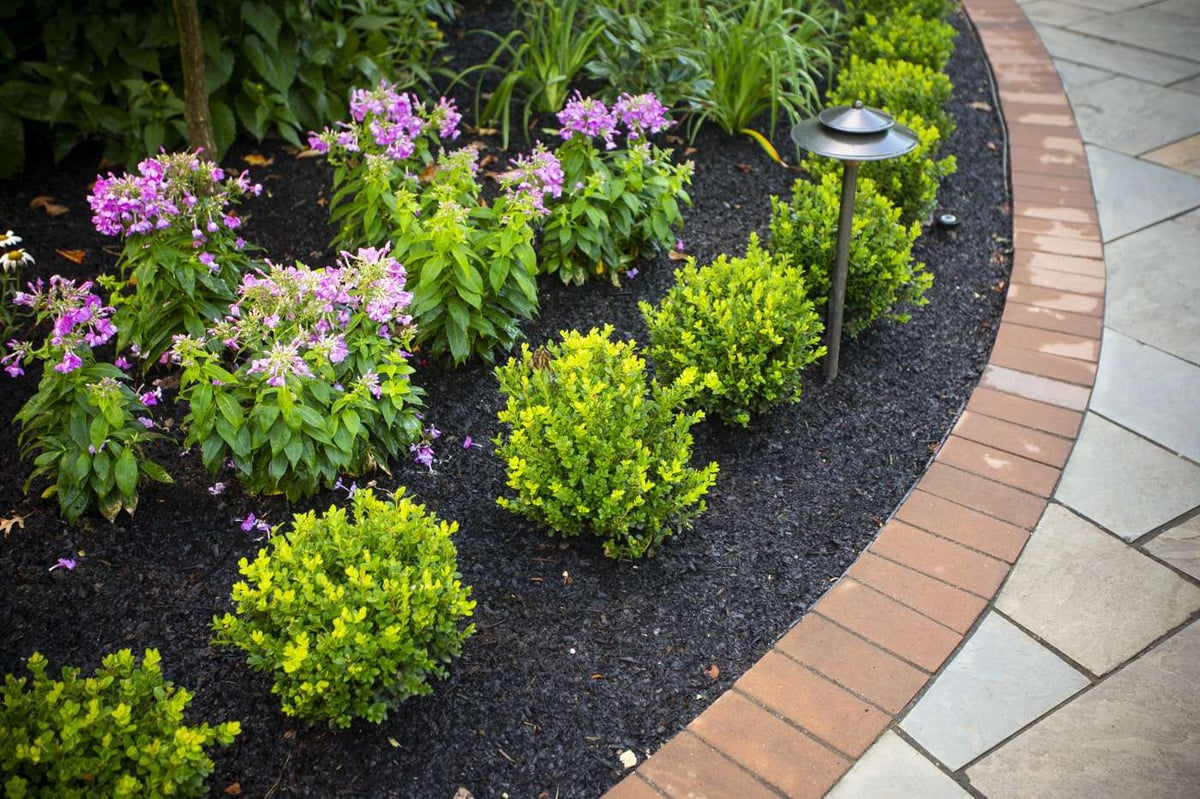 You don't want to be able to see where the light is coming from but instead, you want to just see a soft glow. This is something that a professional can achieve. Whether it's amazing trim work or beautiful stonework, the right lighting selection can light up the features that really deserve to be showcased.

You can also uplight trees and shrubs to show them off in the evening hours.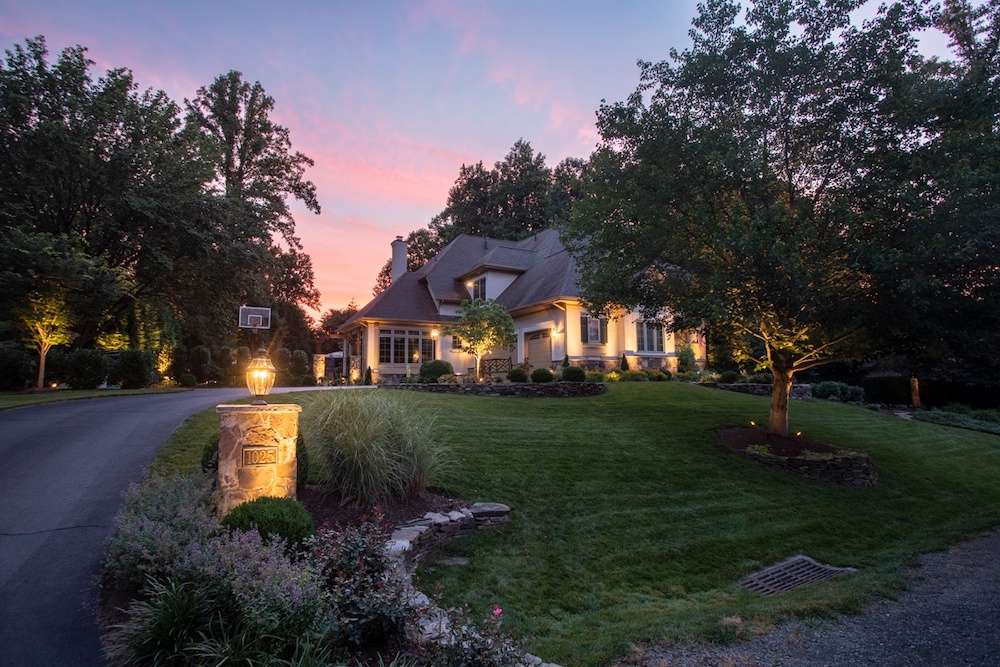 On top of making your front yard more aesthetically appealing, landscape lighting also adds an element of safety and security. With your steps, walkways, and driveway better lit, you can reduce trip and fall risk. Plus, having your property well-lit can also play a role in deterring criminal activity. A thief is much more likely to move onto a poorly lit property than to try and break into a well-lit home.
3. Upgrade or Add Hardscaping
Your front yard hardscape elements like walkways, a porch, or even a driveway can gain major curb appeal with an upgrade. If you have a boring concrete walkway, you might want to think about replacing it with natural stone.

There are so many ways to make a front walkway more attractive including widening it, adding a design or a pattern, or using a better material.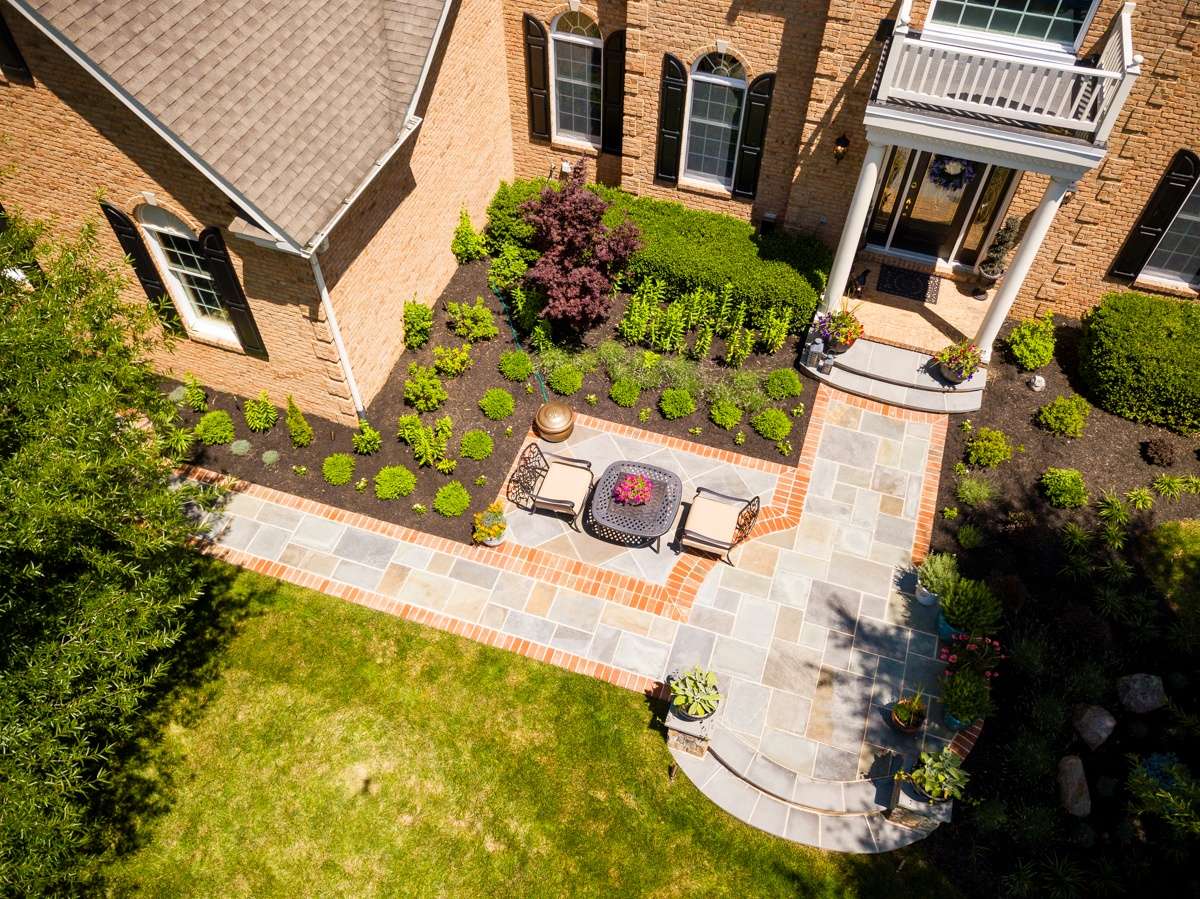 We have also added patio areas in the front yard when looking for ways to improve curb appeal with landscaping. A lot of homeowners think about spending time outside in terms of their backyard but a beautiful front patio area or a porch allows you to spend more time out front.

We have had clients who like watching their children shoot hoops or use sidewalk chalk in the driveway or who just enjoy sitting outside to socialize with neighbors. Adding or expanding your front porch can make that possible.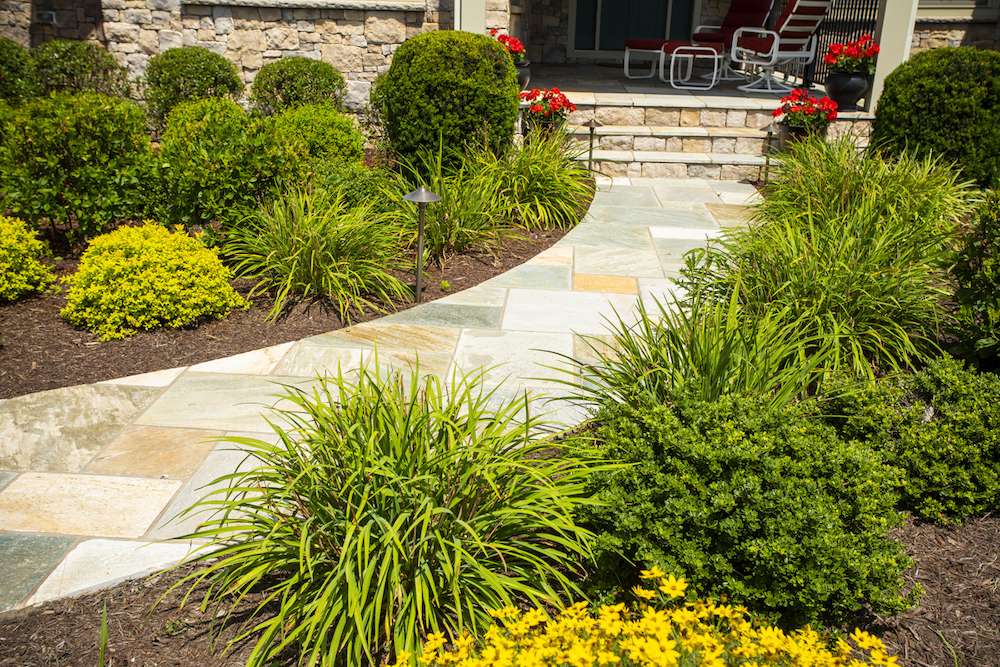 A composite type of wood for a front porch is a good choice that is not a ton of maintenance. A Natural stone masonry patio would also work well. The surrounding masonry near your front porch also matters. Steps, entry pillars, or even boulders are all elements that can go a long way in making your front entrance a lot more impressive and boosting your property's overall curb appeal.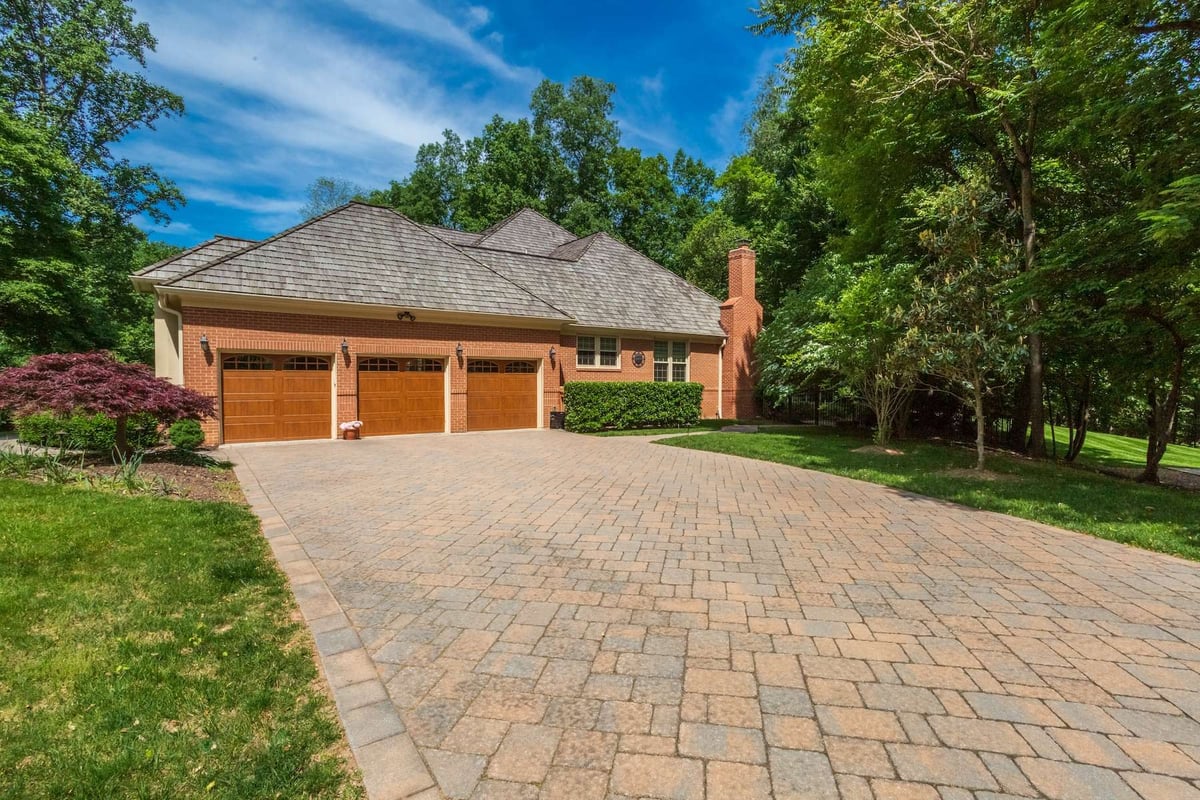 As far as the driveway, instead of another ordinary asphalt driveway, perhaps you want to consider a paver drive. This is another way to boost curb appeal and really take your Northern Virginia home to the next level.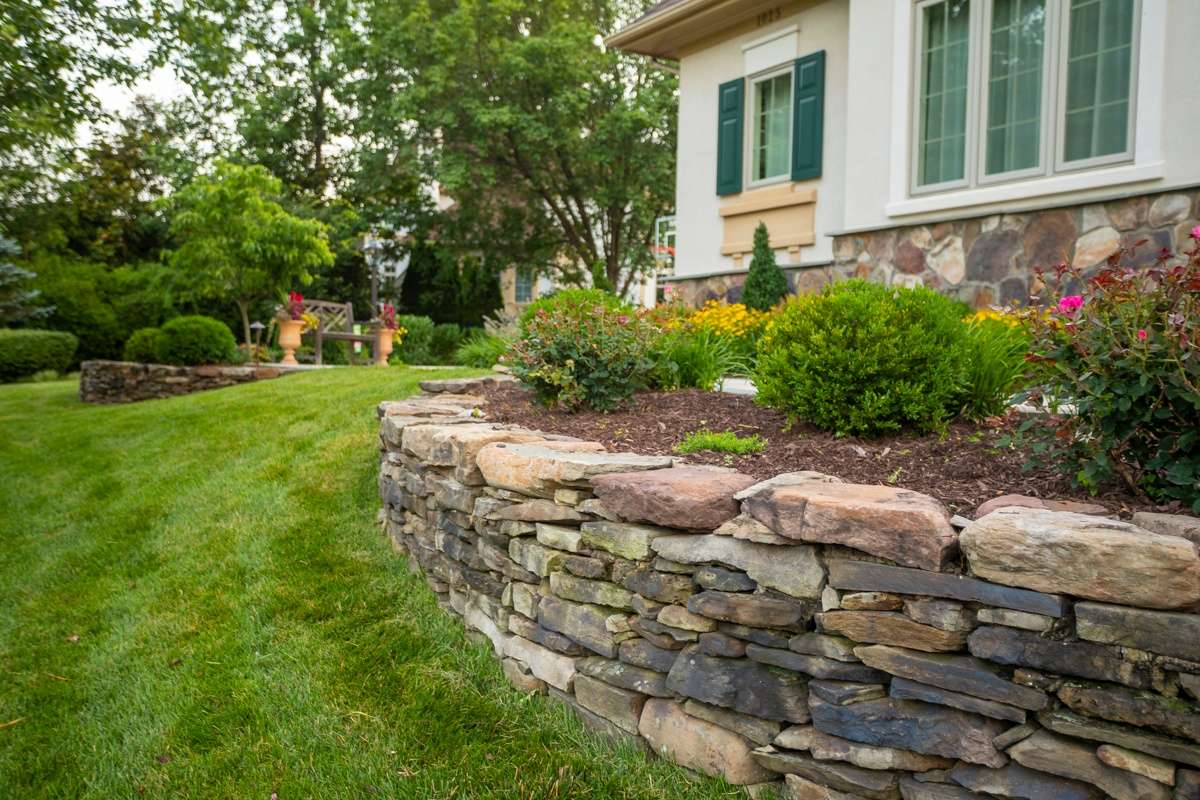 One final hardscaping element to consider is an accent wall. Incorporating an accent wall. Incorporating a wall of beautiful stacked stone can really help to set your home apart from others and add major curb appeal.
4. Plant a Specimen Tree
When thinking about ways to improve curb appeal with landscaping there is often an emphasis on landscaping immediately around the home. But if you have a big front yard and the rest of it is ignored, this can give a really flat or "2-D" look.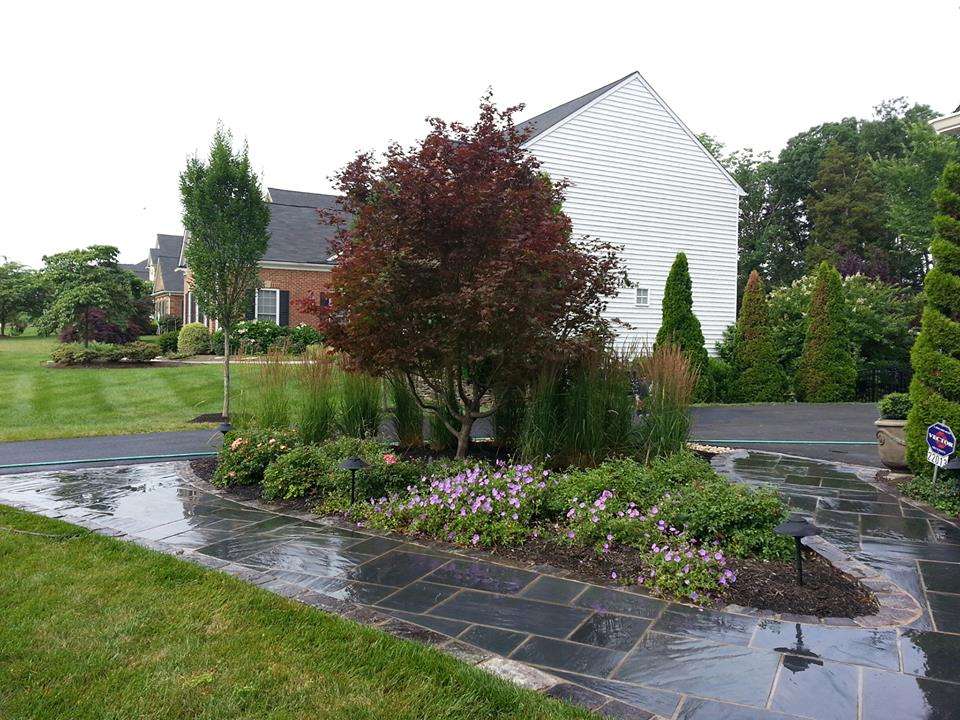 To add depth and interest to your home, you could pick a couple of trees to plant near the middle of your yard. This will add volume to the space.

Trees can also add shade to the front yard, which can be functionally beneficial if it's a place where you enjoy spending time. If you choose a specimen tree, it could also serve as a focal point and add additional color and interest to your front yard landscaping.
5. Don't Forget the Lawn
While this article is focused more on landscaping tips for curb appeal, the lawn is a really important part of your front yard and one that we don't want to fail to mention.

In fact, when people pull up to your home, the front lawn is often one of the first things that they notice. It provides a first impression, and you want it to be a positive one. You want a lawn that is lush, green, thick, and healthy so that it can complement the rest of your front yard landscaping.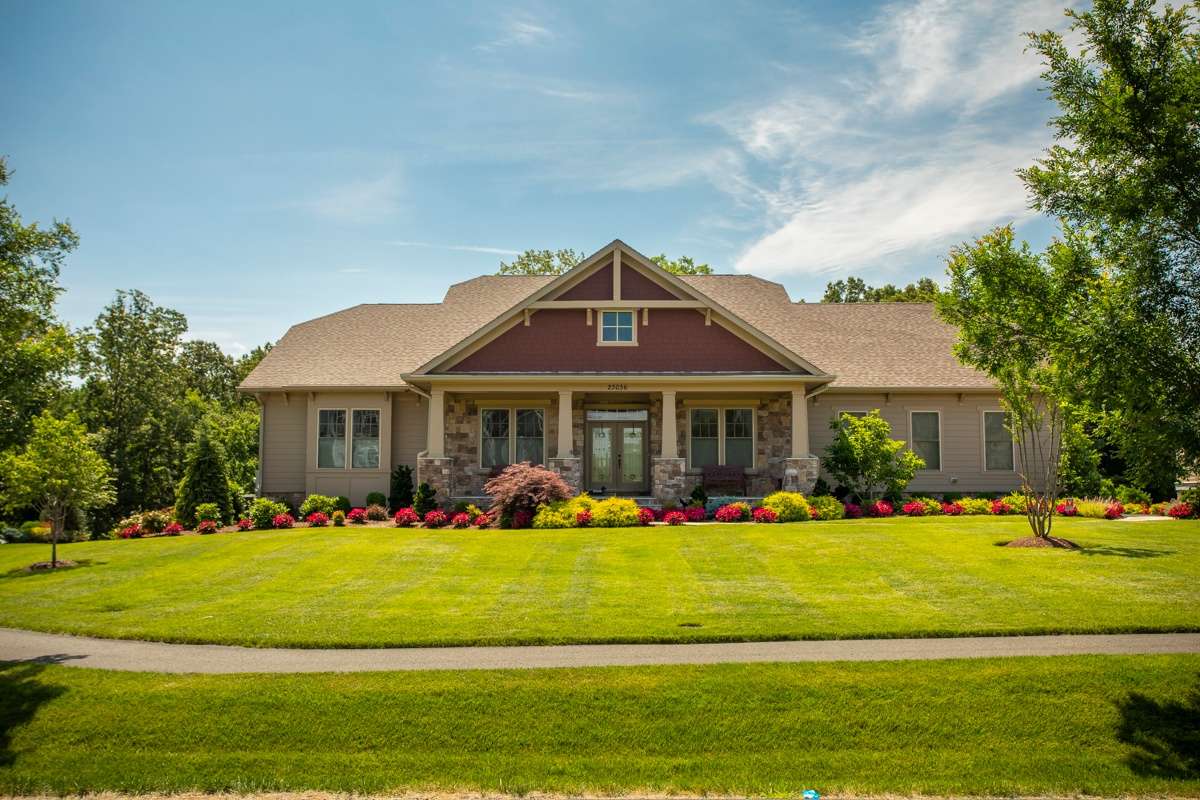 For that reason, you might want to consider also partnering with a lawn care professional who can help you to achieve a gorgeous, carpet-like lawn. It will make a huge difference in boosting curb appeal.
Making Wise Choices for Curb Appeal Landscaping in Northern Virginia
At the end of the day, every property is unique and requires a unique solution. But hopefully, this has provided some ways to improve curb appeal with landscaping so that you can get the most out of your property.

When it comes time to execute some of these ideas, and more, it makes sense to partner with a landscape professional who can make sure they're done right. There is definitely a lot of skill and landscape design expertise that goes into a thoughtful front yard.

While a lot of companies offer these types of services, if you want something truly unique, that makes your home stand out from every other home on the block, then you need a hire a landscape contractor that brings real design expertise to the table. You want to choose someone who will think outside of the box.

There is no reason you have to go on living with a boring front yard landscape or one that you feel doesn't give your home any curb appeal or wow factor.

By choosing the right landscape professional to help you through the process, you can have something beautiful that will make your home unique.

If you're looking for a landscape company that can help you to achieve that, then we are here to help. We can bring new life to your front yard in a way that will truly wow you and your whole neighborhood.

Are you ready to have a property that you are proud of at your Haymarket, Gainesville, or Bristow, VA home? If so, talk to an expert, choose a solution that rocks, and get ready to see your dreams begin to take shape!