Posted by

Todd Thomasson on Apr 5, 2022 10:01:37 AM
Whether you've been dreaming about a swimming pool for a long time or you're just getting the process started, you probably know there are quite a few decisions to make when it comes to a project of this magnitude. There's the design style and shape, the depth, the colors, and so much more.
Of course, there's also "pool type," meaning you'll have to decide between a saltwater pool or chlorine pool.

In fact, you might find yourself asking, Which is better, saltwater or chlorine pool?

We know this is a big decision and that you want to feel as though you've considered all of the facts. That's why we're here to help. We'll help walk you through some of the pros and cons, as well as what we typically recommend.

At the end of the day, we want you to feel confident that you've made the best decision for yourself and your family so that you can enjoy your swimming pool for many years to come.
Saltwater Pool vs. Chlorine Pool in Northern Virginia
Before we get into some of the pros and cons, let us start off by saying that we recommend saltwater pools as being the superior choice.

It's a myth that saltwater pools have no chlorine. After all, salt is sodium chloride (or NaCI).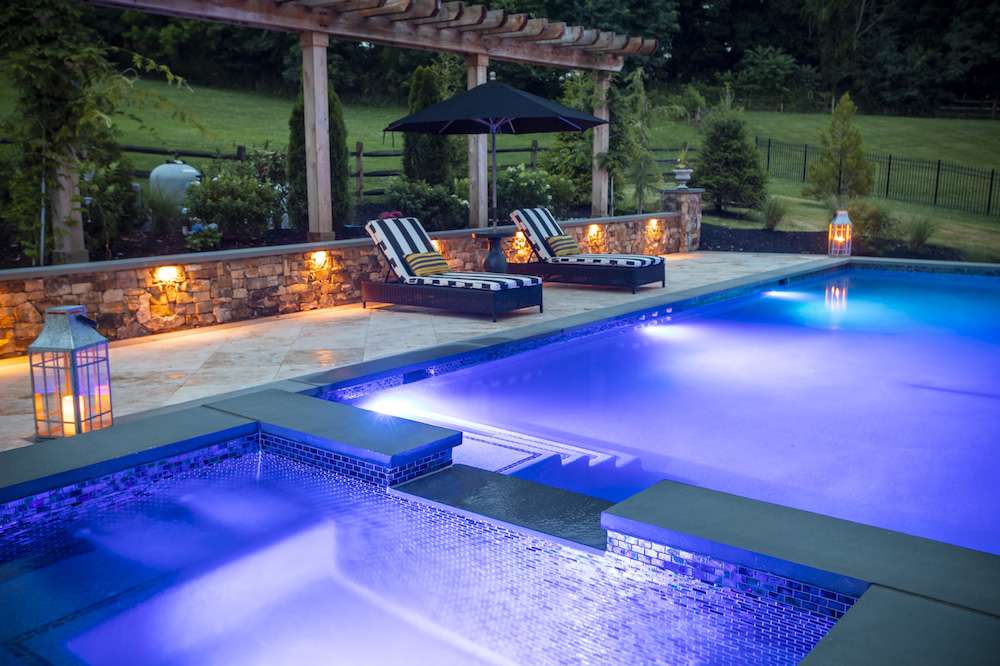 In reality, saltwater pools still have chlorine, but in a much lower dose. While traditional chlorine-based pools are still built, they are becoming less common as the benefits of saltwater pools become more widely known.
Understanding Saltwater Pools
Having a saltwater swimming pool is not like having a pool full of seawater (as people sometimes mistakenly believe). Instead, saltwater systems work by drawing on dissolved salt to generate chlorine. The salt generator uses a specialized process known as electrolysis to break down or separate the salt (NaCI) in the water.

This process helps to clean the pool and eliminate contaminants, which is important to having a clean and healthy swimming pool.
Because electrolysis is producing your chlorine, one of the big benefits of a saltwater pool is that you never have to buy, store, or handle this chemical. The lower amounts of chlorine also makes saltwater pools gentler on the skin and eyes.

Less chlorine also means that you won't have to worry about the water causing fading to your swimwear or other gear. And most homeowners really appreciate fewer chemicals when it comes to having their young children use the pool. Homeowners describe the water as being "softer," and they often report that their skin does not feel as dried out after swimming.

In general, it can make the swimming experience more enjoyable.
Saltwater Pool vs. Chlorine Pool
So, how does that stack up against a traditional chlorine pool?

One big difference is the cost. A saltwater pool tends to be more expensive. But as with most things in life, you tend to pay more for a higher quality system.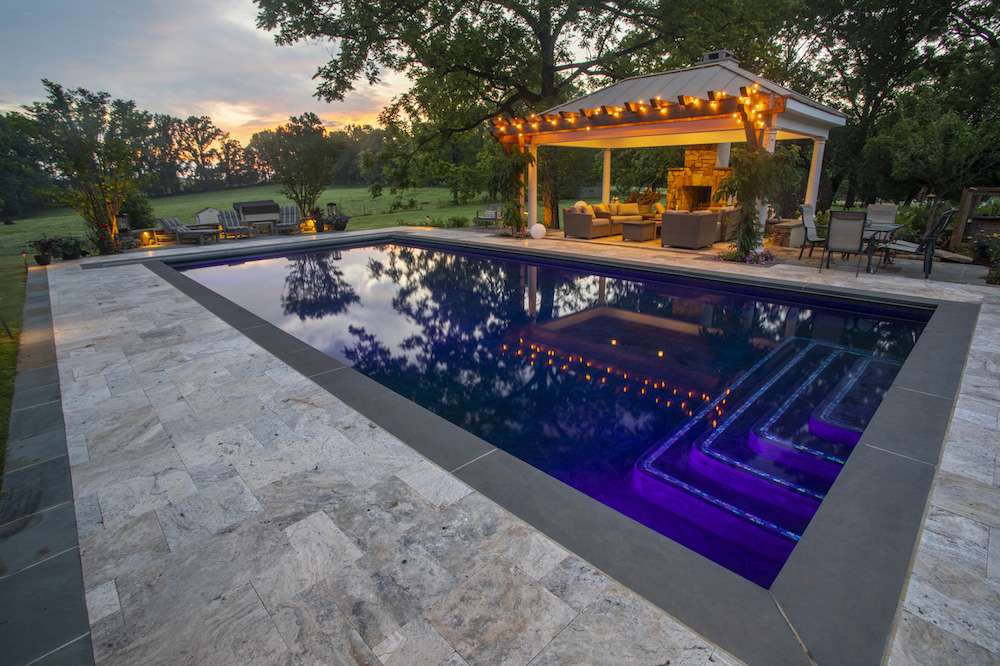 A saltwater system is naturally more complex than a chlorine-based pool.

But the downsides, particularly the fact that chlorine can be harsh on the eyes, hair, and skin, tend to be reasons why more homeowners are shying away from chlorine these days. And chlorine pools do need extra vigilance to ensure that the chemical levels are always remaining in balance.

There is frequent "checking" involved either by a pool company or on your own.
A Third Option to Consider: Ozone Pools
We know you probably came here to answer this question: Which is better, saltwater or chlorine pool?

As you can tell, our answer to that is that we believe saltwater is superior. But we do want to throw out a third option that you might not be aware exists. Some homeowners are also becoming increasingly interested in Ozone Systems, particularly if they have very sensitive skin.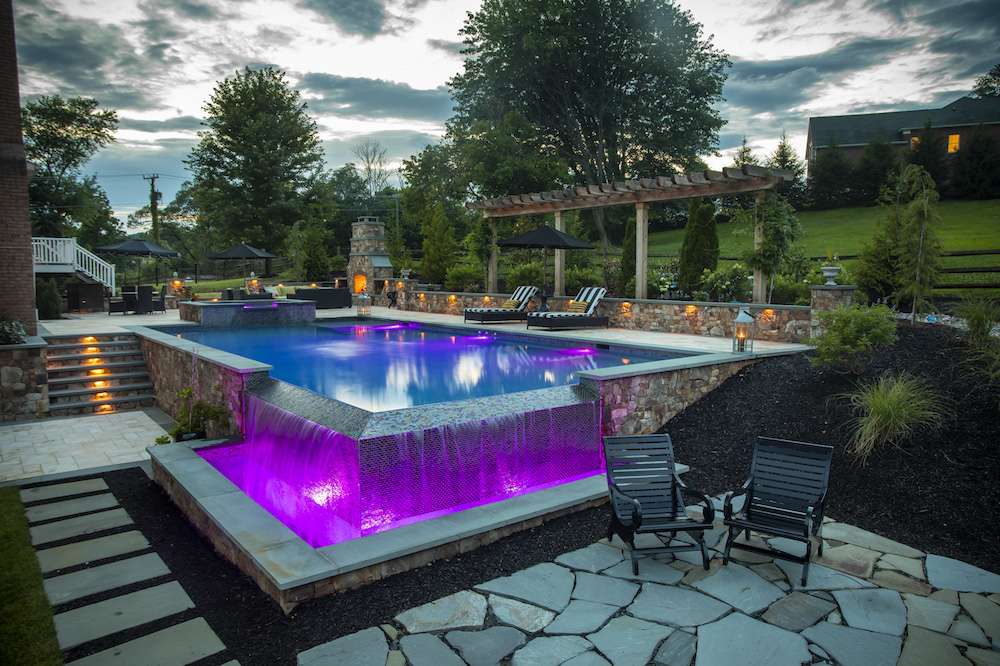 Ozone is a gas composed of three oxygen atoms. Because ozone is an oxidizing agent, it is able to work as a disinfectant within a swimming pool. This can make it an alternative to a saltwater pool or chlorine pool, for the person who is serious about reducing chlorine as much as possible.

However, even with an ozone pool, you are still using some chlorine (or bromine) so you won't get away from it entirely. Ultimately, the goal is to ensure that your pool is fully sanitized and safe for swimming.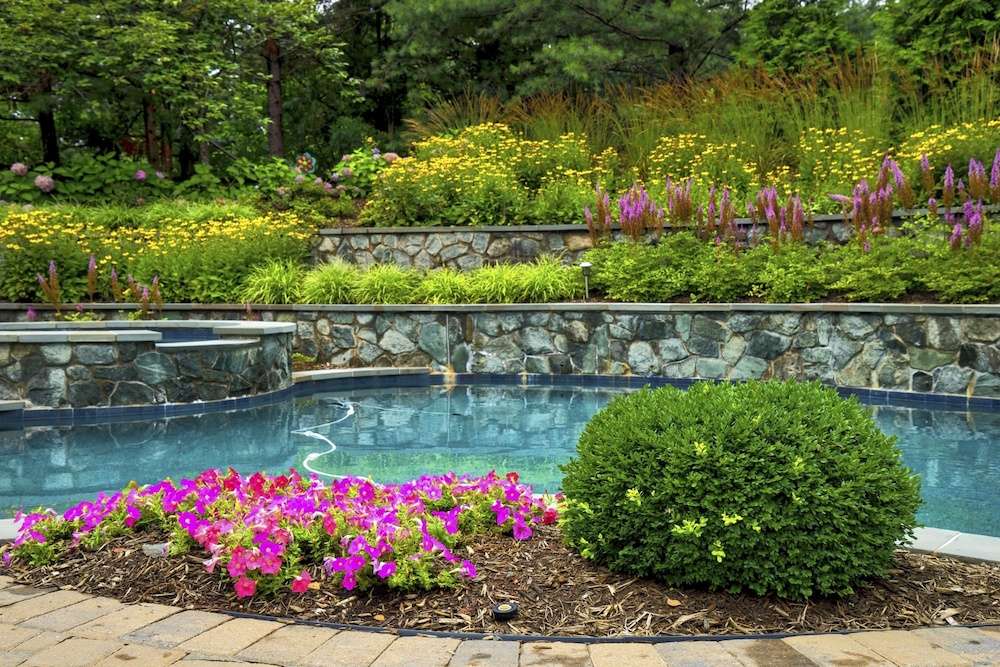 While ozone pools might be gaining a bit of popularity for those with sensitive skin, it is unlikely this option will surpass saltwater. As you might have guessed, this is going to be an expensive option and it's not going to be right (or necessary) for everyone. But as a company that wants to provide you with all the options, it's something we can discuss.
Making Important Swimming Pool Decisions for Your Northern Virginia Home
At the end of the day, you just want to be able to feel confident that you've made the best possible choice for you and your family. We completely understand.

After all, a swimming pool is no small investment (no matter what type of system you ultimately go with).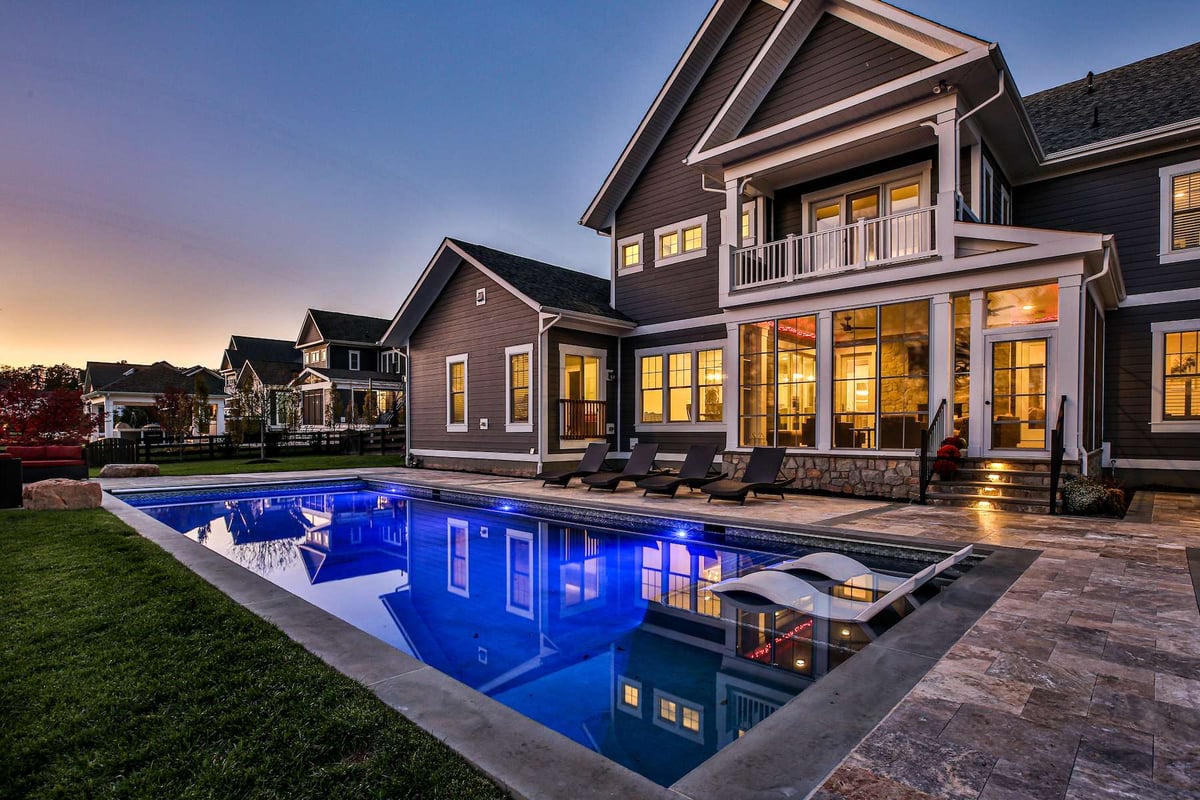 The key to making the best swimming pool decisions is to have the right guide on your side. It's important that you choose a swimming pool builder that is able to offer you a customized pool that is truly built to your wants and needs. A pool builder like this is going to be able to offer "all the options," instead of forcing you to be pigeon-held to what works best for them.

But how do you go about comparing one pool contractor to the next?

As with your search for any great professional or service, the internet is going to be a helpful tool. Take the time to perform your research so that you can narrow down your choices.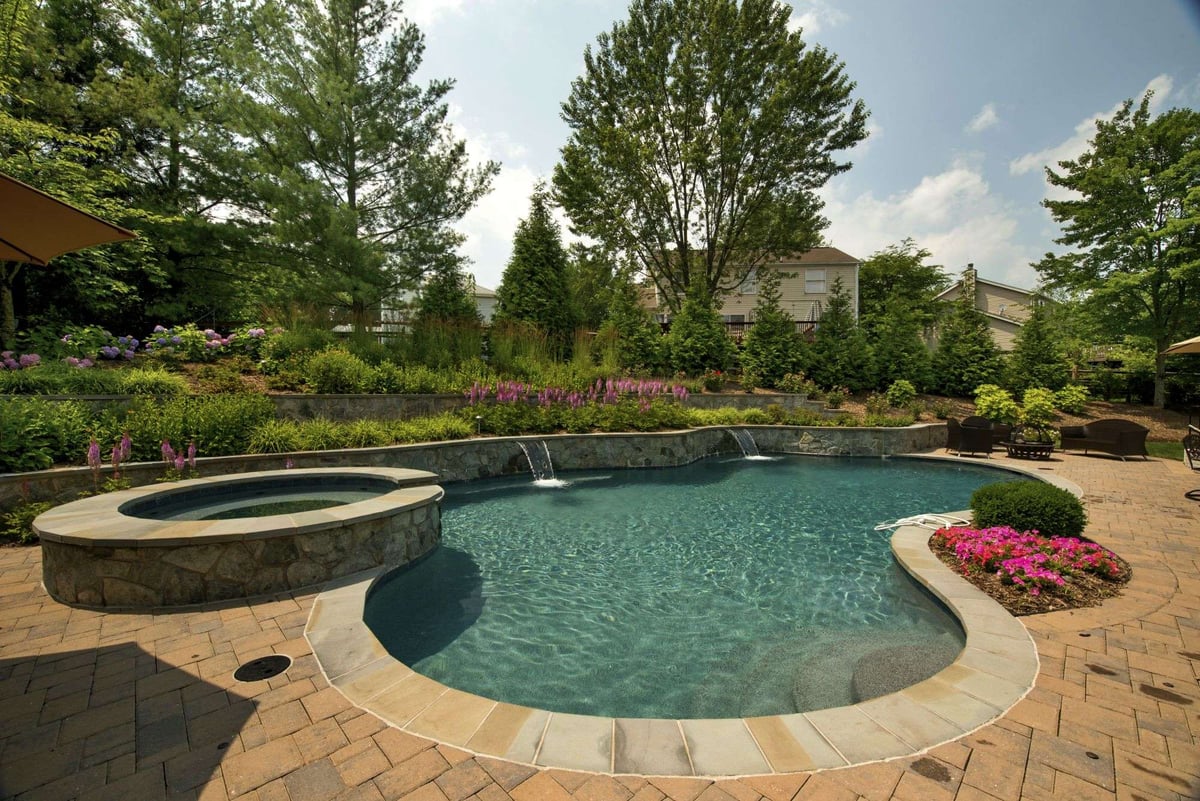 This means looking at pool contractor websites and exploring some of the photos of the pools that they've built. You'll also want to take time to read reviews and make sure that you're choosing a reputable company that other homeowners have entrusted their swimming pool needs to.

After all, the last thing that you want is to end up with a bunch of regrets.

There are always going to be pros and cons to pool decisions and you ultimately want to end up with the choices that leave you the happiest. That means taking the time to walk through all of the options with a swimming pool designer and builder who truly knows their stuff.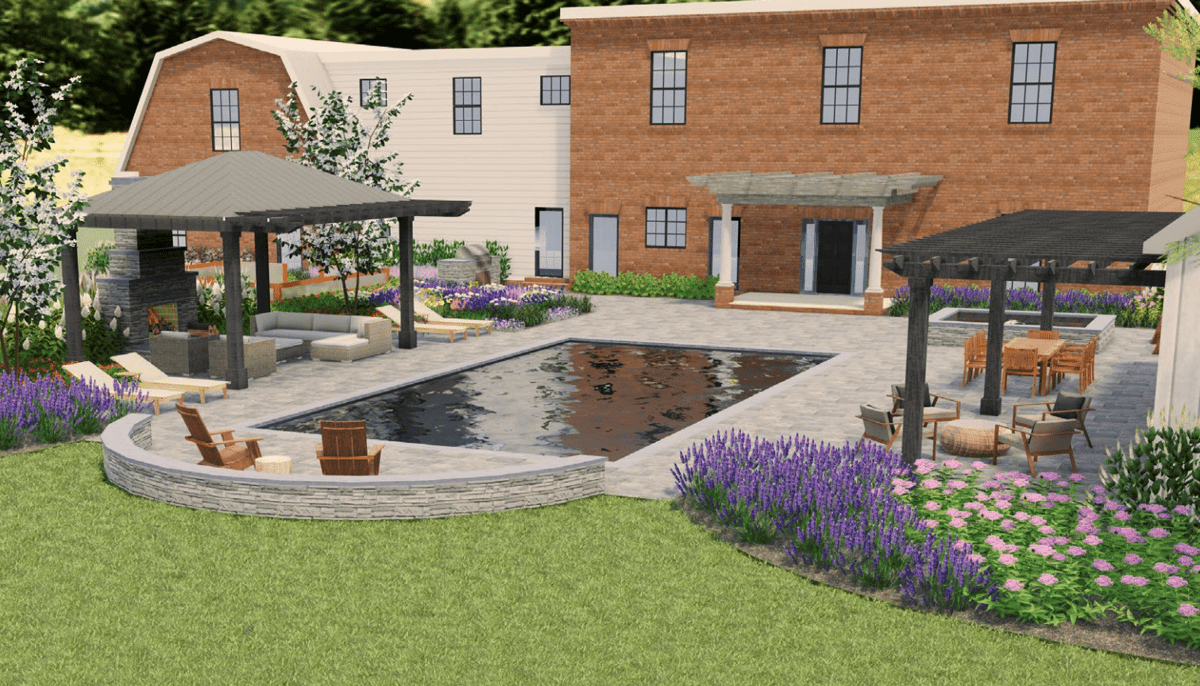 Choosing the wrong swimming pool company can set you up for major disappointment down the road. And once your pool is installed, there's no simple way to go back and make fixes. That's why making wise choices during this decision-making process is absolutely key.
Taking the Plunge with a Helpful Guide
This is an exciting time for you and your family. Soon, you'll be even closer to swimming in your dream pool. But first, you need to make wise choices that will get you exactly what you want out of a swimming pool.

That means choosing between a saltwater pool or chlorine pool—but also so much more.

There's obviously a lot to think about (and a lot of important decisions to make) but putting in the time to ensure that you're making wise choices will pay off when you ultimately wind up with the pool that you truly desire instead of one that falls short.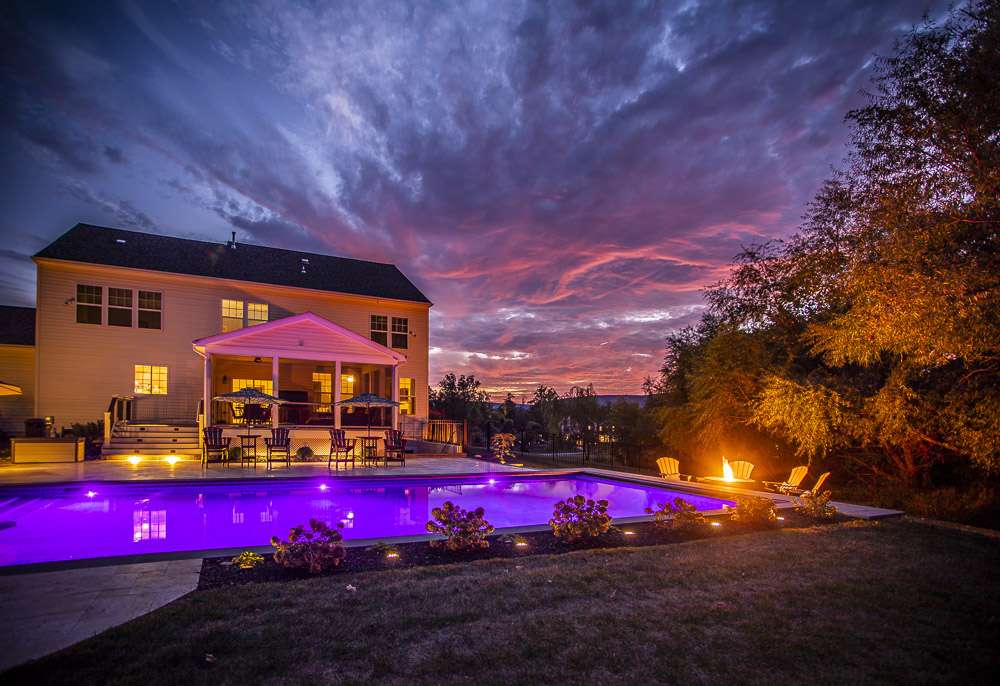 At Rock Water Farm, we are here to help.

We're also committed to setting you up with what you should know before installing a pool, so that you're considering all of the options and making the choices that are right for you.

In the end, it comes down to being able to offer you your dream pool that meets all of your wants and needs without feeling like you're making any mistakes. Once the pool is in the ground, it can't be moved or changed so you're stuck with what you've got.

You want to feel confident that it's everything you want it to be so that you can enjoy it to the fullest!

As you move closer and closer to making your pool dreams a reality, we are available to be your guide. With a knowledgeable guide leading your pool creation experience, you'll be able to feel confident that your dream will come to fruition exactly as you've dreamed—or perhaps even better.

If you'd like to get started on planning a dream pool for your Gainesville, Haymarket, or Bristow, VA property, talk to an expert, choose a solution that rocks, and then get ready to enjoy your property to the fullest.