Posted by

Todd Thomasson on Aug 20, 2020 2:45:00 PM
Imagine a home that is well-lit with strategic uplighting on trees and architectural features, soft landscape lighting that helps direct family and guests into the driveway, path lights that lead to the front door, and backyard lighting that illuminates the patio and its surrounding areas. Now imagine a home that has a few poorly placed spotlights, one of which makes you feel like a deer-in-the-headlights when you pull into the driveway.
The differences between a home with professional landscape lighting and one that has a few lighting fixtures from the local box store are like night and day. Landscape lighting is so much more than just a few spotlights here and there.
Adding landscape lighting to your home is a valuable investment. That's because landscape lighting has both functional and aesthetic benefits. Not only does landscape lighting allow you to be able to utilize your outdoor space into the night, but it also adds visual appeal and an element of safety and security.
We'll discuss all of these points as well as some other considerations you should keep in mind as you think about adding landscape lighting to your Northern Virginia home.
Here are 6 great landscape lighting design tips.
1. Uplight Architectural Features
A professional will know how to incorporate a landscape lighting design that highlights some of the key architectural features of your home. The trick with this kind of lighting is to hide the fixture. You don't want to be able to see where the light is coming from but instead, you want to just see a soft glow. This is something that a professional can achieve. Whether it's amazing trim work or beautiful stonework, the right lighting selection can light up the features that really deserve to be showcased.
2. Light Up Your Backyard for Extended Use
While the front yard landscape lighting design is mostly about curb appeal, the backyard is largely about functional use. Sure, we can still light up some unique features such as a beautiful tree or shrub, but the design will also be focused on lighting up the spaces you use at night. Whether you have a patio, an outdoor kitchen, or a pool, the right lighting will ensure you can use those spaces to the fullest even after the sun goes down.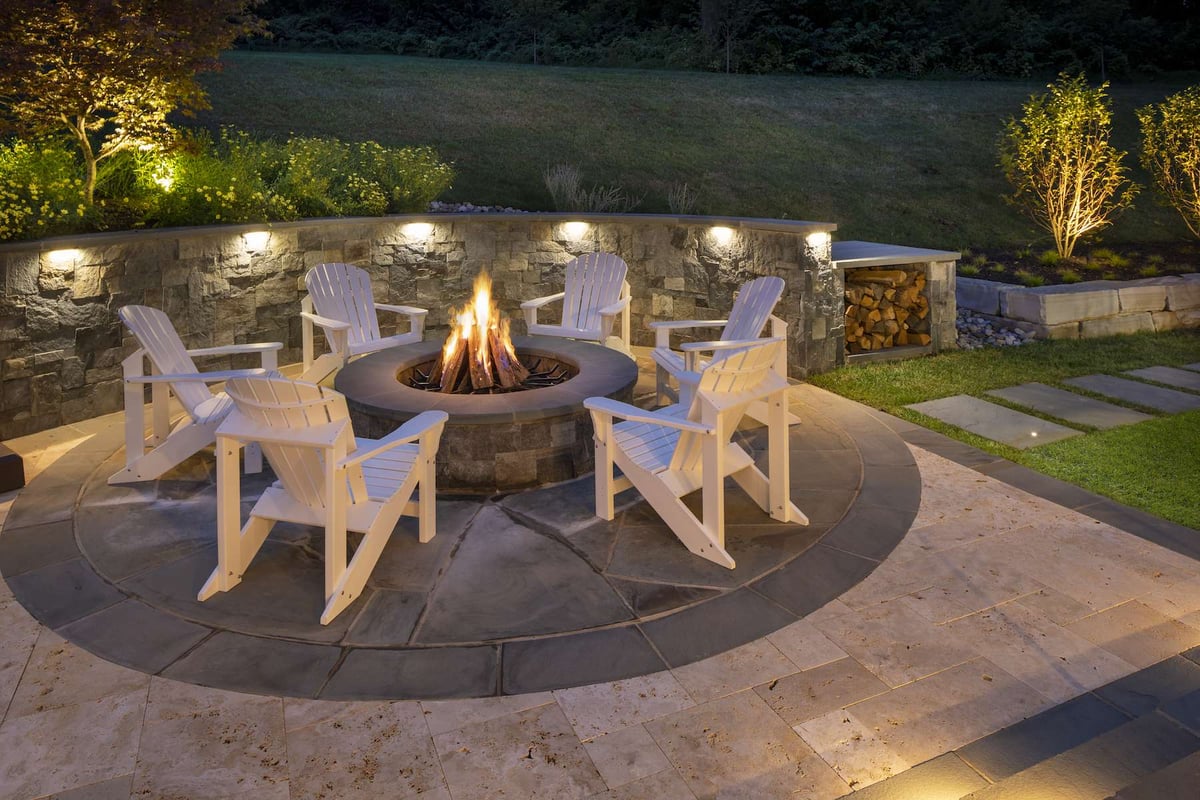 3. Feel Safe With Your
Landscape Lighting Design
Landscape lighting also has the very important function of offering security. With strategic lighting, your home is much less likely to be burglarized. Thieves will be less likely to try to sneak in a window or through a side door when the lighting will be revealing them off to all the neighbors. Instead, they'll look for a house that is not well lit. Similarly, landscape lighting will also reduce accidents such as slips and falls with walkways, steps, and trip hazards being well-lit.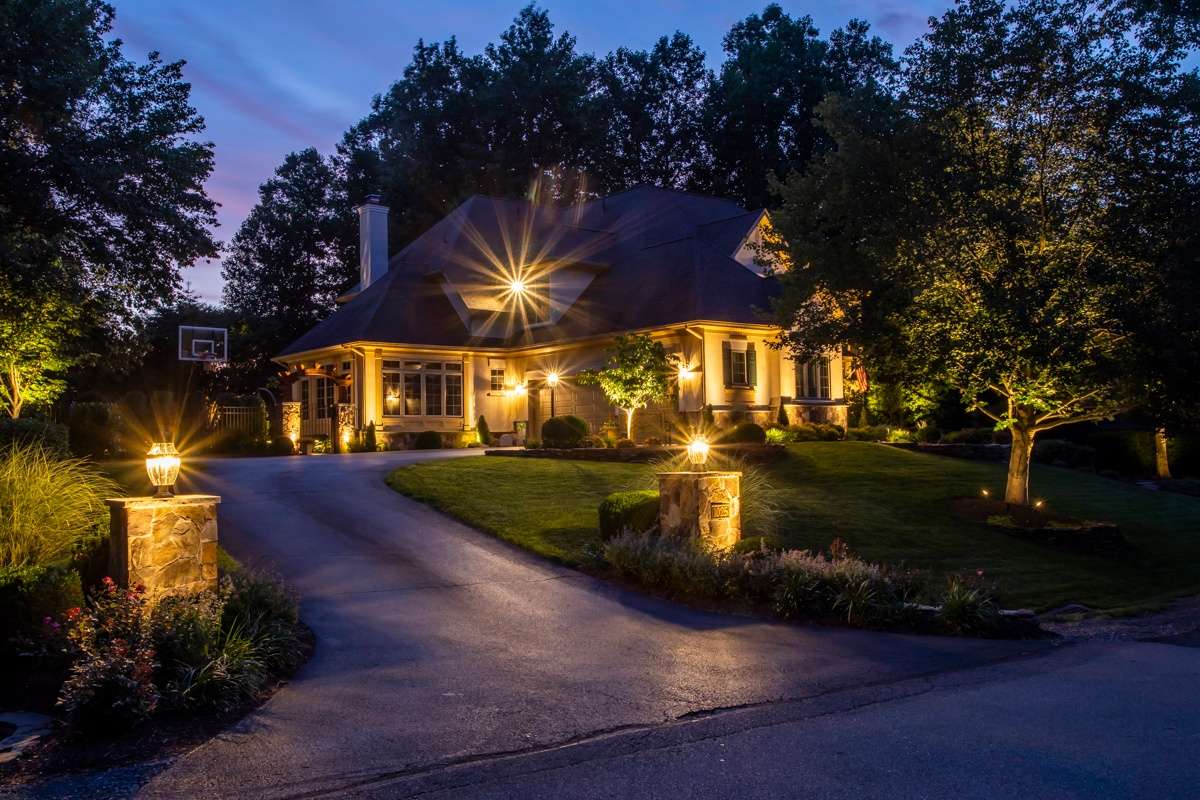 4. Don't Skimp on Landscape Lighting Products
These days a professional landscape lighting design will incorporate LED light bulbs which will last longer, be more durable, and be more energy efficient (meaning your energy bill won't rise significantly). In addition, while the landscape lighting fixtures you can buy in big box stores will be made of cheaper materials, a professional will only use high-quality fixtures made of a material such as bronze powder aluminum or steel—materials that not only look nicer but will hold up better as well.
5. Use Just the Right Amount of Lighting
With landscape lighting, a little light goes a long way. One common mistake we see is lighting that is over-the-top. That might mean a spotlight that is too bright or that shines directly in your face when you pull into the driveway or while taking a dip in your backyard pool. We also see path lights that are placed way too close together, making your walkway look like an airport runway. You don't need to land a plane—you just need to be able to see ahead far enough to walk safely.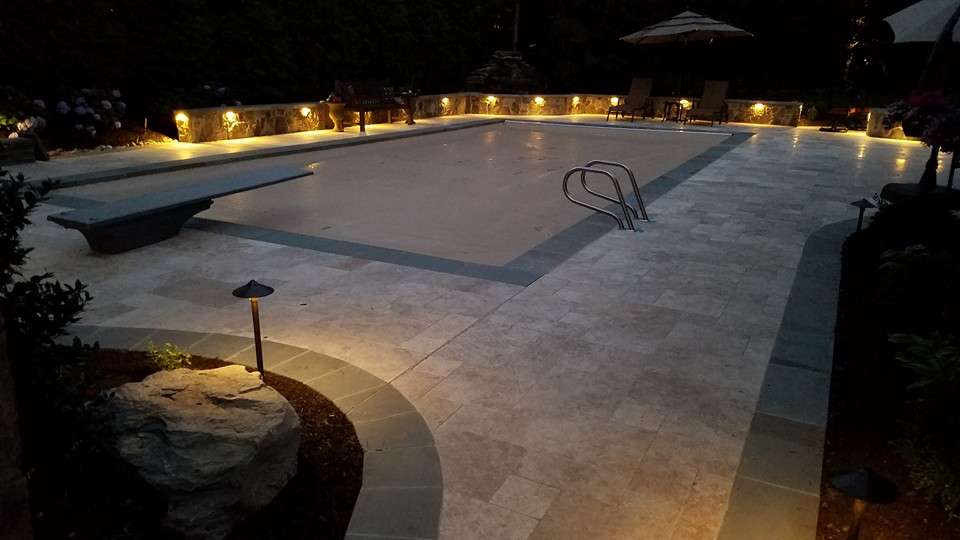 6. Consider a Professional for Your
Landscape Lighting Design
Like landscaping, lighting is an art. There is a huge difference between a DIY landscape lighting project and landscape lighting done by a professional—and you can see that difference. Getting fixtures in the right place and lighting things just the right way requires creativity and an eye for design. For all of the value that you get out of your investment, having your property lit by a professional is absolutely worth it.
Using Rock Water Farm for
Landscape Lighting in Northern Virginia
There is a lot of work that goes into planning a landscape lighting design that cannot be easily done on your own. Besides the fact that you simply cannot get the high-quality fixtures that a professional would use at a big box store, there is also skill and know-how that is required to get things right. It's truly the difference between the home that has a few randomly placed spotlights and the one that is beautifully lit both in the front yard and back.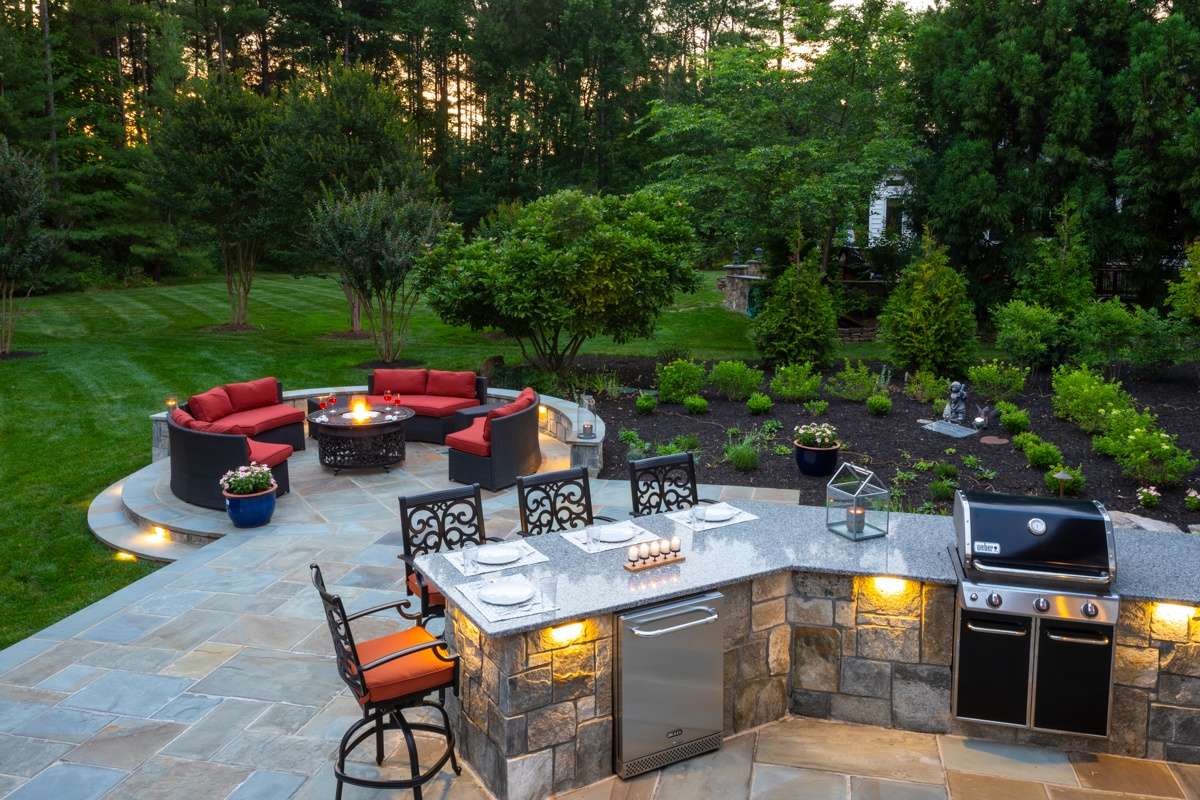 Plus, do you really feel like spending your weekend trying to install landscape lighting when you can leave it up to the pros? Oftentimes we find that when clients tackle lighting on their own that the cheap fixtures do not hold up and we end up replacing it for them anyhow. It makes more sense to invest in quality lighting from the get-go.
At Rock Water Farm, we can help you get just the right lighting design and products to perfectly suit your wants and needs. While we find a lot of people tend to believe that landscape lighting is very costly when professionally installed, they're often pleasantly surprised. For the tremendous amount of value that you get out of landscape lighting, it's incredibly economical.
If you're already having an outdoor living project completed, such as a patio or an outdoor kitchen, it can provide the most cost savings to have lighting done at the same time. After all, we're already on-site. However, outdoor lighting can also be done on an established landscape if you desire it.
We invite you to find out more about landscape lighting and how it can transform your yard. It's a wise investment that you won't regret.
If you're interested in adding landscape lighting to your Ashburn, Aldie, or Leesburg, VA home, contact us for a free consultation or give us a call at 703-327-1636 so that we can answer any of your questions.