Posted by

Todd Thomasson on Apr 11, 2022 12:49:13 PM
Are you thinking about hiring a landscaper in Northern Virginia to help care for or upgrade your property? If so, you might feel a bit overwhelmed by the next step. After all, there are a lot of landscapers in Northern Virginia. How do you even start the process?
One of the best ways to feel confident that you are making a wise choice is to do some research and ask some questions.

If you are wondering what questions to ask before hiring a landscaper, we've got you covered. This will help set you up for success in your search.
What Questions Should You Ask When Hiring a Landscaper
As you get the ball rolling, it helps to know what to ask when hiring a landscaper. Of course, exactly which questions you ask are going to be different based on whether you're looking at landscape maintenance or landscape design/build needs.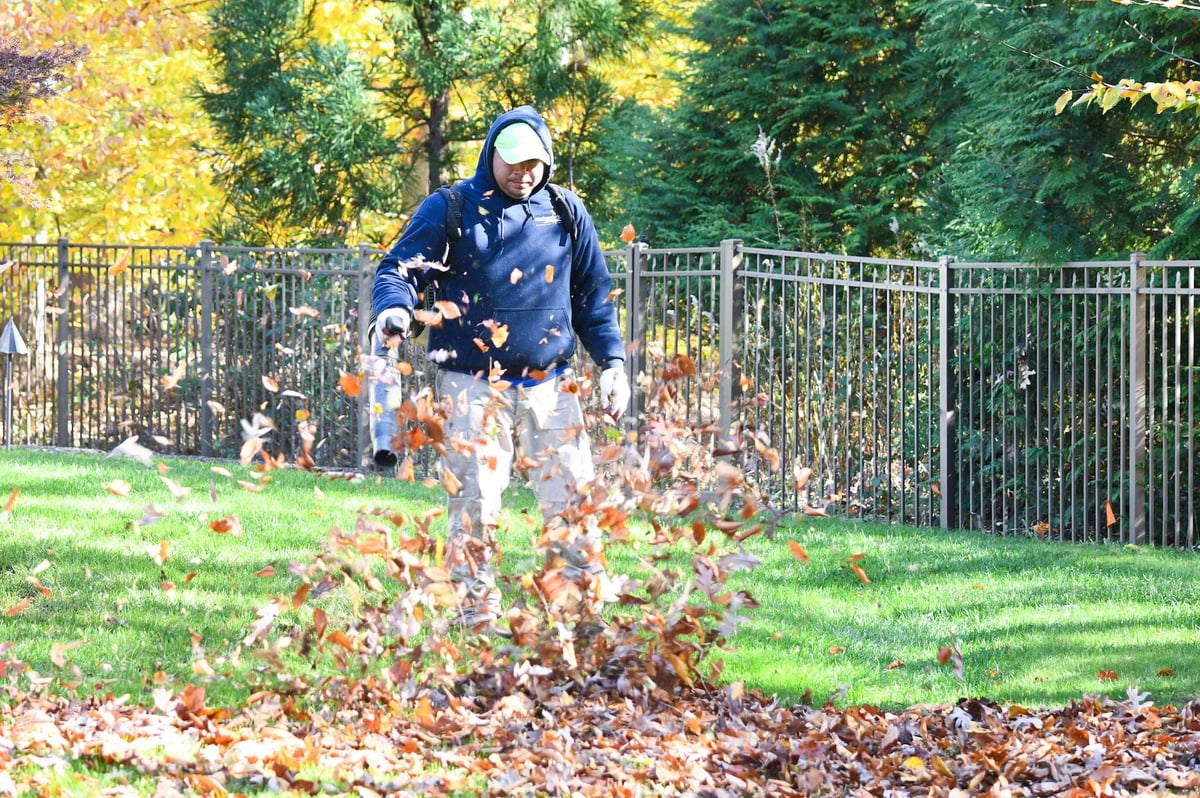 We've included questions for both.

The following questions to ask before hiring a landscaper should help get you started.
1. Can I See Examples of Your Work?
If you're looking to hire a landscaper for design/build work, you should absolutely check out their portfolio or "Image Gallery." This is the best way to see examples of work that they've already done and get a sense of whether it's up to par with your expectations.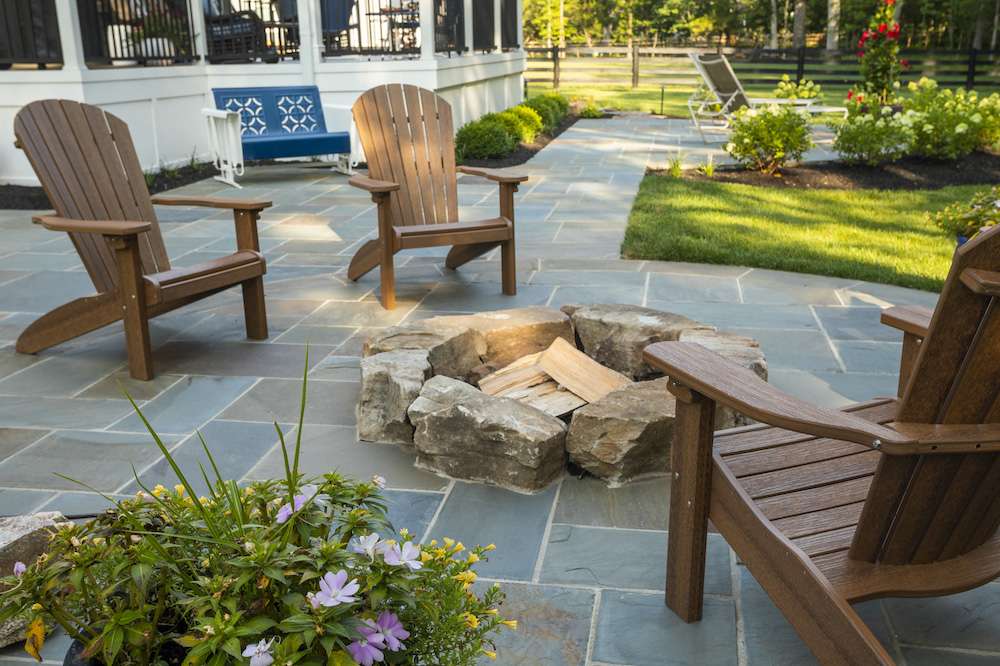 It also helps to make sure that they've worked on plenty of projects like yours, before. For example, if you are looking to have a pool designed and built, you want to see that this company has already completed many pools. You certainly don't want to be the guinea pig on a type of work they don't have experience with.

As you browse their gallery, make sure that the work all looks original and unique. This is the best way to ensure that they do custom work (not cookie-cutter projects). The last thing that you want is a pool or patio that looks like everyone else's!
2. How Long Have You Been Around and What Experience Do You Have?
When looking for a landscaper in Northern Virginia, you want to avoid any fly-by-night companies that might have entered the market. Unfortunately, this can happen. There are small operations that pop up and offer landscaping services, particularly around the busy season.

But you want to make sure that you are choosing a reputable company that is well-established in your area.


You might even be able to investigate this on your own by checking out the company's About page. It should provide you with some of the company's history including how long the company has been part of the community. It should also give you an idea of "who" you're hiring. You should be able to get a sense of who owns the company and who does the work.

One thing to look for is real-life photos of the team members who work there. If you land on a website that just has a bunch of stock photos of people, it's hard to get a sense of who you are hiring.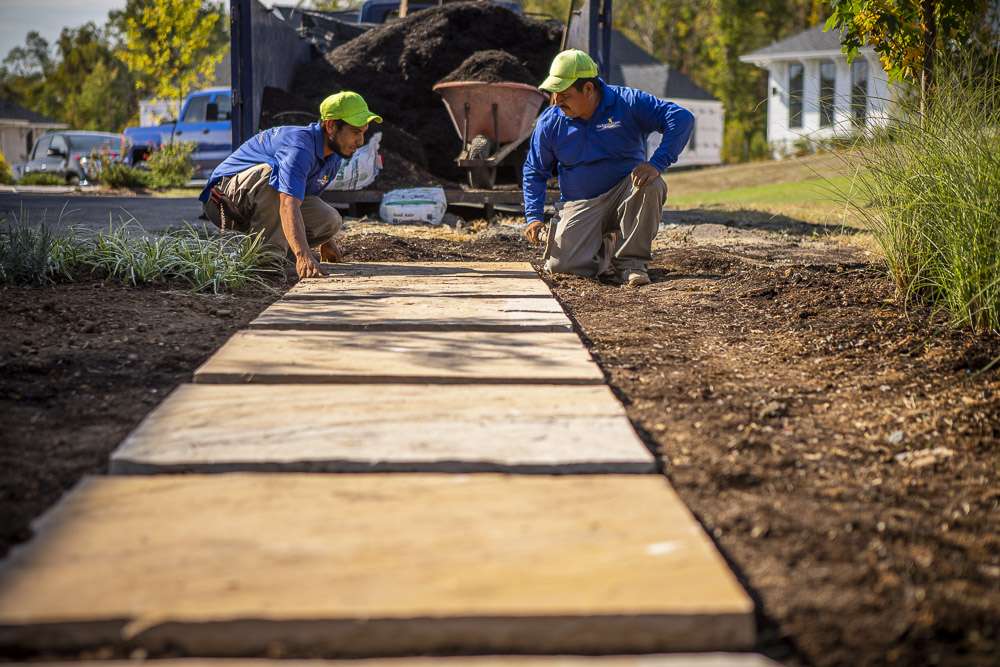 If you're considering any particular landscaper in Northern Virginia, you want to spend some time on the website and get a sense of who they are and what the company is all about. When it comes to entrusting your landscaping project to a pro, you want to feel that you've chosen wisely.
3. Can You Really Handle All of My Property's Needs?
If you're in search of a full-service landscaper in Northern Virginia, you want to make sure that you find a professional who can truly do it all both from a landscape maintenance perspective as well as a design/build perspective, depending upon your current (or future) wants and needs.

What you might find in your search is that there are typically companies that often handle landscape maintenance and then others that just focus on design/build work.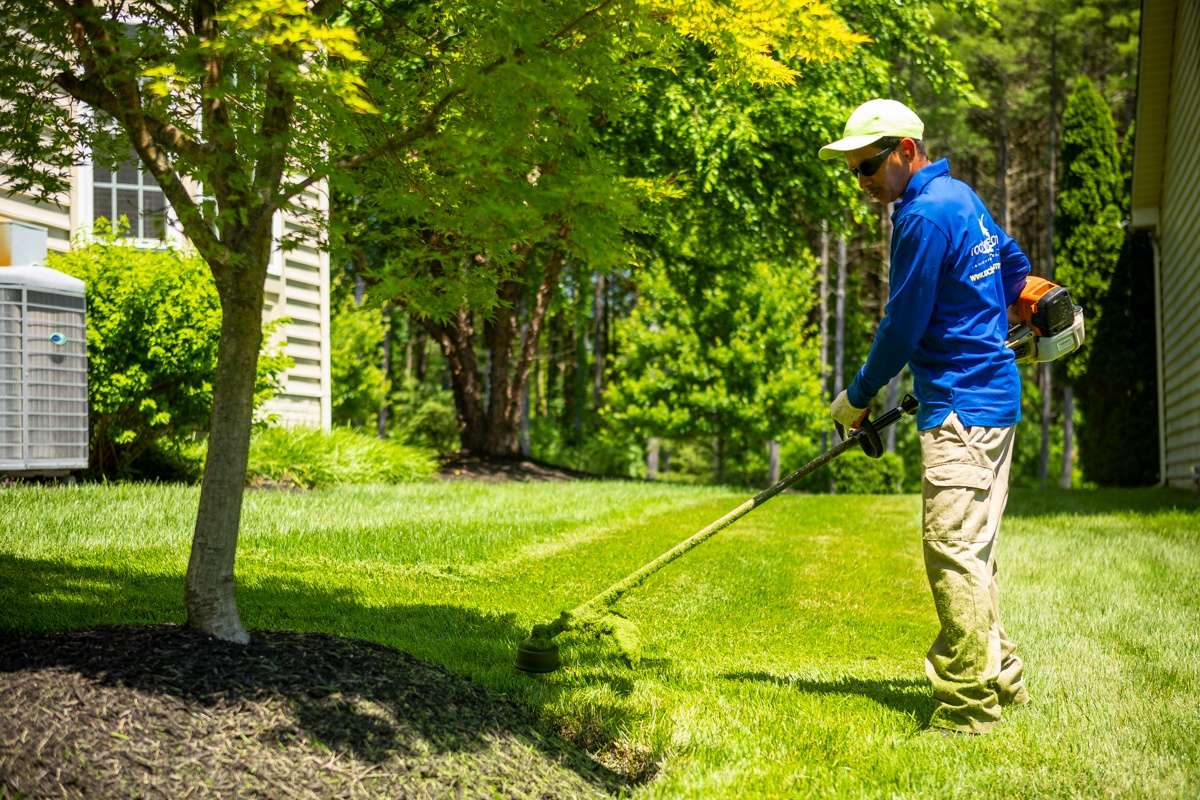 The beauty of finding a company that can expertly handle all of it is that there is a seamless hand-off from the design/build completion into the maintenance work that needs to be done. Your landscape will look its best when a project is just finished. But you want it to continue to look that way.

This is where a full-service company can help.

Your landscape is not a static entity. It is going to grow, change, and evolve over time. You might even add to it with new landscape installations or additions over the years. One of the things that landscaping clients of Rock Water Farm appreciate most is that they can seamlessly transition into other projects with us as the want or need arises.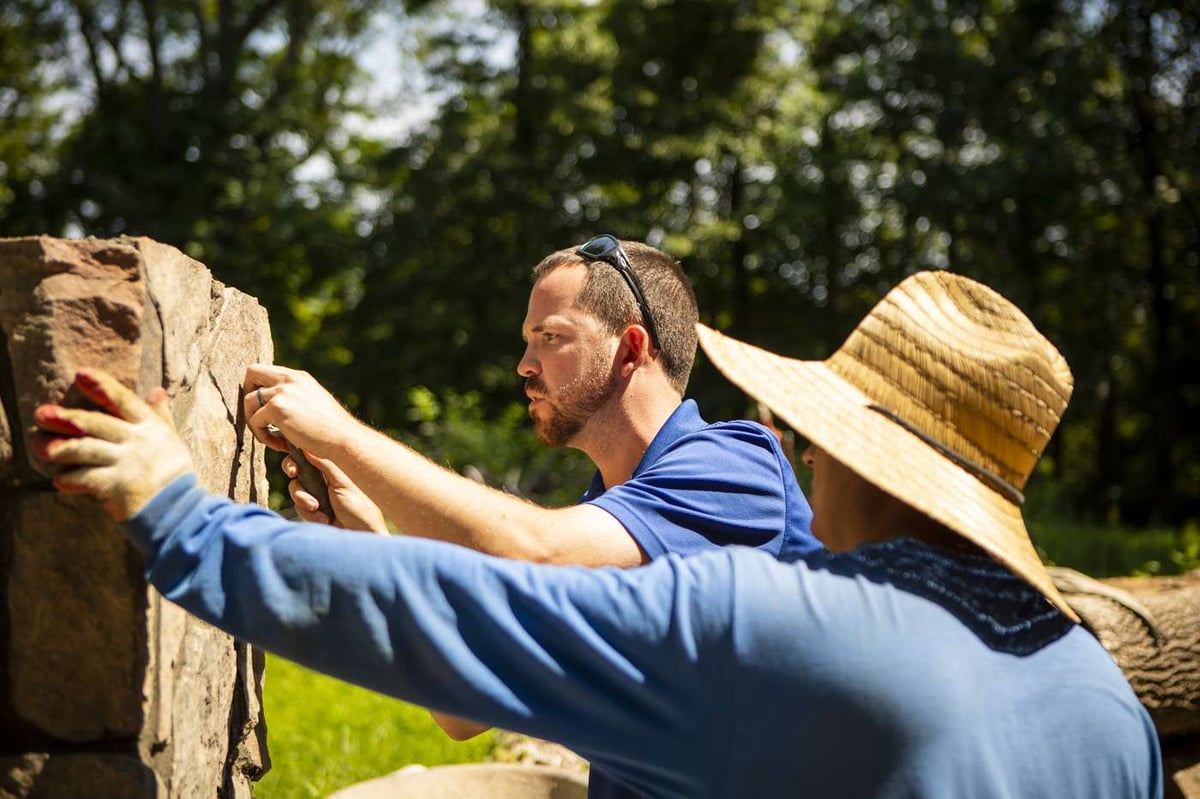 Obviously, this doesn't just happen overnight.

We have many clients who have been landscaping customers for years and then decide on future projects. Maybe they want to spruce up the front yard with a new walkway and some new plant installations. Then a few years later they might decide to do an outdoor living space in the backyard. They've already built a relationship with us (and know and trust us) so it gives them peace of mind that we can handle these larger projects, too.


We know your property has a lot of needs and you really don't have time to make a part-time job out of caring for it. There's weeding, seasonal clean-ups, pruning, leaf clean-up, edging and mulching, and so much more. That's why you likely just want a landscape maintenance program that covers everything your property needs, removing the burden from you.

The last thing that you want is to start suffering from landscape maintenance mistakes because you didn't have the time—or because you hired a pro who couldn't handle everything for you.
4. What Resources are Available to Answer My Questions Now or in the Future?
Hopefully, these questions to ask before hiring a landscaper have given you a sense of how to narrow down your choices. But even after you are a customer, questions are going to come up. You want to know that you are choosing a landscaper in Northern Virginia that is going to be able to offer you ongoing guidance and resources to help you along the way.

At Rock Water Farm, we have spent a lot of time compiling articles on our blog with information that will help homeowners in South Riding, VA whether they become our customers or not. We know that it betters our industry to help homeowners become educated consumers of lawn and landscaping services.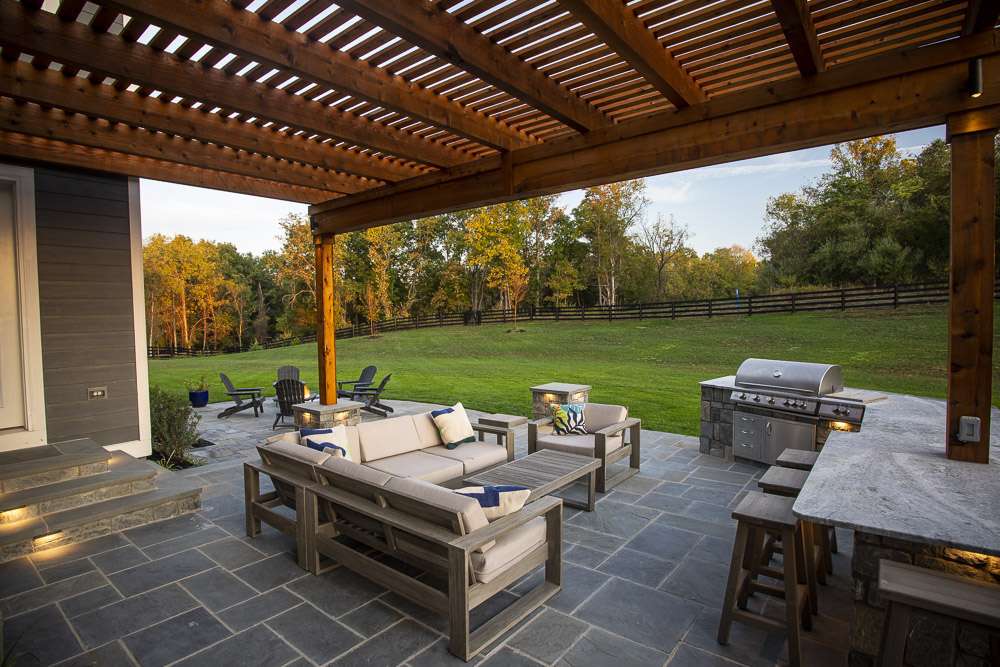 We have also created a number of free landscaping and lawn care resources, including helpful planning guides, that will set you up for success.

And no matter what, we are always here to help.

We've given you some idea of what to ask when hiring a landscaper, which should help get the ball rolling on your research. But we know that you might have other questions, including those specific to your project.

We invite you to reach out any time!
Choosing the Best Landscaper in Northern Virginia
In the end, it comes down to making a wise choice that you can feel good about. Once you have made up your mind, you want to have confidence that everything is going to go the way that you expect.

This all starts at the front end, with the research you're doing now.

There might be a lot of landscaping companies to pick from but by taking some time to explore your options, you can feel confident that you're choosing a landscaper that you're going to be happy with (both because of the results but also the service).

That's important.

After all, when you're investing in professional landscaping services, you deserve to know you've chosen wisely.

Are you ready to have a property that you are proud of at your Haymarket, Gainesville, or Bristow, VA home? If so, talk to an expert, choose a solution that rocks, and get ready to see your dreams begin to take shape!