As spring rolls around each year, you want your landscape to be ready to enjoy as soon as possible. There simply isn't enough warm weather to waste any of it trying to get your property caught up.
While you may have even hired landscaping services in to handle spring maintenance for you, if you haven't chosen a proactive company, then you might not be getting the services you really want or need in a timely manner.
In fact, if you've hired an order-taking, reactive landscape company who waits until you notice problems to do anything about them, then you might find you aren't able to truly get the full enjoyment out of your property.
The last thing that you want to worry about doing is having to tell your landscape company what they should be doing. After all, that's what you hired them for—so that they could handle the headaches and the hassles. You have better things to be doing than babysitting landscape maintenance companies that aren't on top of what needs to be done.
If you're worried about what maintenance tasks should be performed on your property in order to get it into tip-top shape for spring, then you'll find this list helpful. We've rounded up a spring landscape maintenance checklist that includes all of the most important tasks that should be performed.
1. Removing Leaves & Winter Debris
To get your property in its best shape, it's important to clear away any lingering leaves or debris such as fallen branches or even plant material that detached and blew around your property over winter. Leaving debris lying around your yard is not only an eyesore but it can be an invitation to critters to take up residency underneath the debris.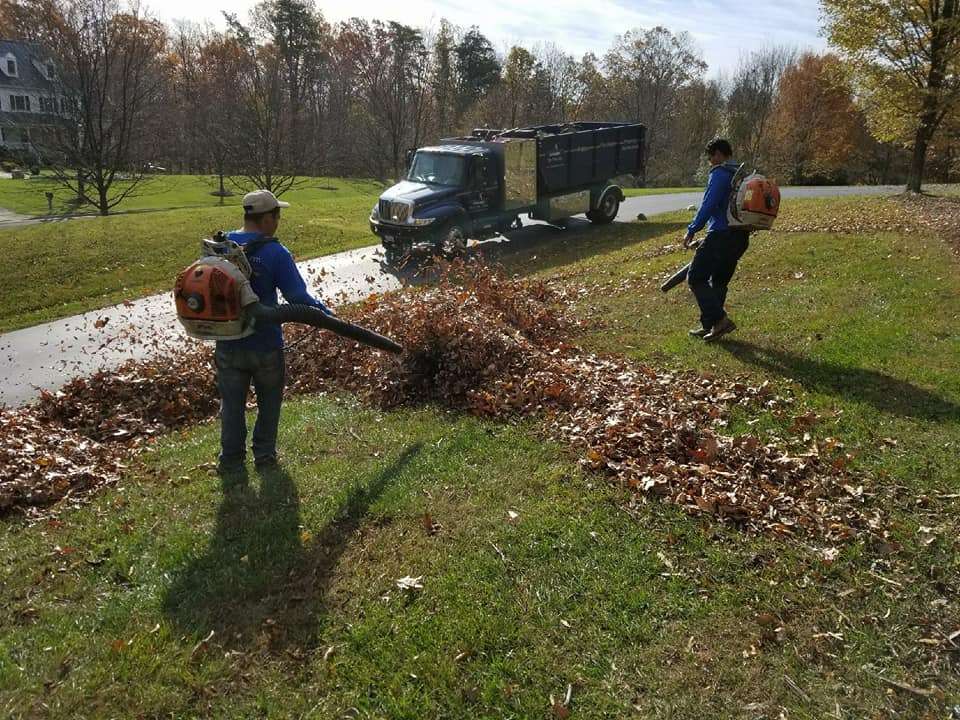 In addition, removing fallen twigs or branches and slippery leaves also makes your property safer. The risk of tripping and falling over branches or of slick leaves making walkways slippery makes it less safe for your kids and pets to be running around in the yard. Get rid of these items for a clean and safe property you can fully enjoy.
2. Cutting Back Perennials and Grasses
Since perennials and ornamental grasses can start growing rapidly in the spring, it's not uncommon that homeowners forget to do anything with them and suddenly find they've become a bit of a mess.
Cutting back your perennials and grasses can actually help them perform much better. Of course, knowing which perennials and grasses to cut back is important information. Certain plants just require some tidying up by trimming back leaves that are brown or wilted, while others require more significant trimming.
The timing is also important. While cutting back your perennials and grasses too early can impact their ability to thrive, waiting too late into the spring can be problematic, too. That's because your new spring growth will attempt to push through the dead material, possibly leaving you with a tangled mess.
3. Spring Landscape Weeding
The last thing you want is for your beautiful spring landscape to be taken over by weeds. Weeds are not only an eyesore in your plant beds but they can crowd out your desirable plant growth. That's why weeding is such an important part of your spring landscape maintenance checklist.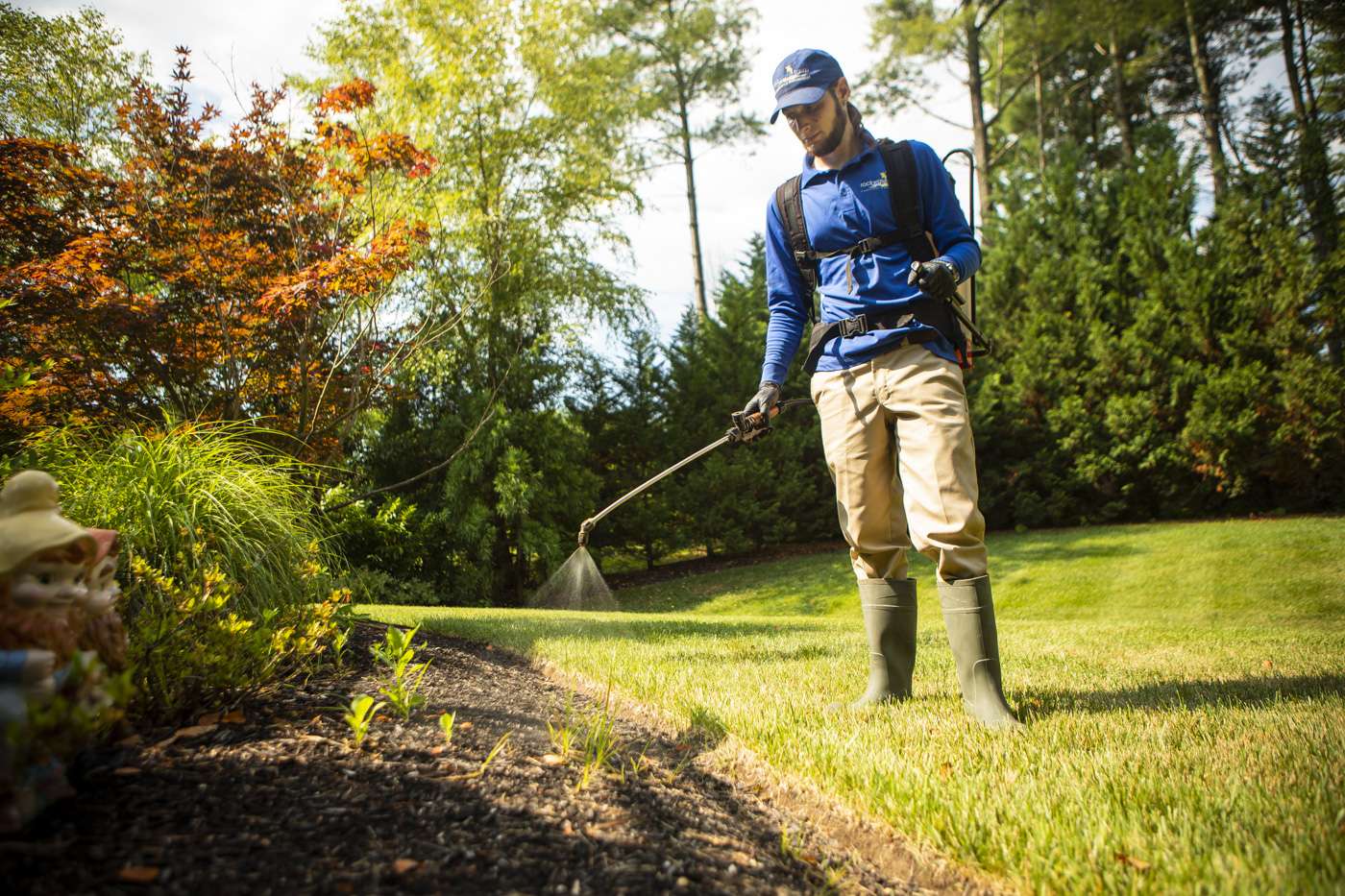 But truly getting weeds under control without spending all of your extra time hand-pulling them, requires preventative weed control measures. This means the use of both pre- and post-emergent applications that will help keep the weeds at bay. Of course, some weeds are particularly challenging to control and may require a customized plan of action. If you're not seeing a lot of success with controlling weeds, you may need a more targeted approach.
4. Trimming Shrubs
Spring is also the time to start shrub trimming, though it's important to note that the exact timing of when to trim your shrubs can differ based on species. While a lot of homeowners try to go out on a weekend and trim everything at once, that is not the ideal approach to the process as some shrubs can actually be damaged if trimmed at the wrong time. It's important to put a bit of forethought and planning into it so that you are trimming at the best time.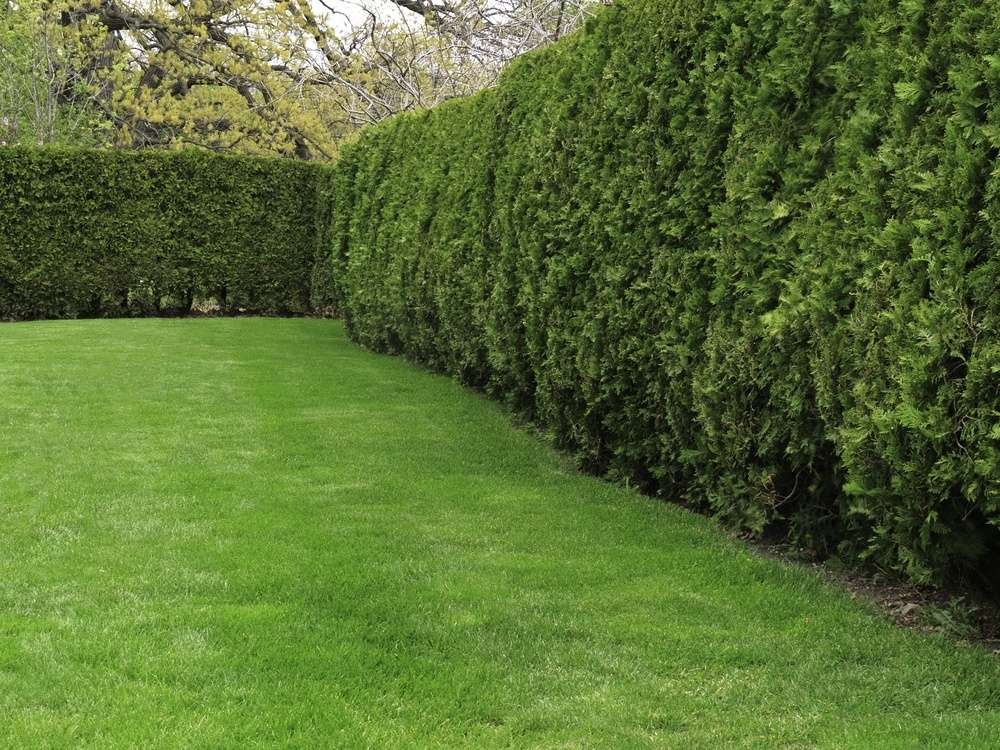 In addition, the trimming method is also important. For instance, some varieties of plants and shrubs should never be trimmed with shears because they require hand pruning. It's important that you are using the right method for the right plant.
5. Edging Plant Beds
Although it seems like a small detail, edging plant beds in spring can make a huge difference in how your overall landscape looks. While edging is typically thought of more as an aesthetic detail, there is also some structural importance to this landscape maintenance task, as well.
Creating a straight edge that separates your beds from your lawn helps keep these two areas of the landscape separate. This can even play an impact in reducing weeds. A proper edge can also help reduce weeds spreading from your lawn into your landscape beds.
5. Spring Mulching
You should also be sure that mulching is part of your spring landscape maintenance. Like edging, mulching is both aesthetically appealing and functional. The addition of mulch to your plant beds provides a neat and tidy look. But it also serves several important functions, as well.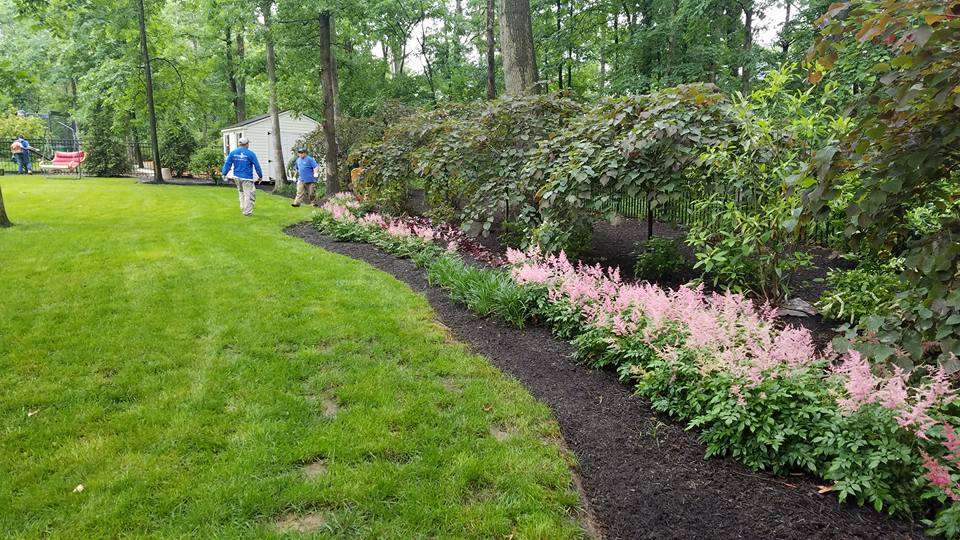 For one, mulch helps the soil to retain moisture by acting as a barrier between the soil and the sun. This can be of critical importance during periods of drought when mulch will help conserve soil moisture by reducing evaporation on both sunny and windy days. Mulch also assists with weed suppression by limiting their access to sunlight and stifling their growth.
6. Planting Early Seasonal Color
If you didn't plan ahead and plant bulbs in the late fall (the ideal time to plant them), it may still be possible to plant them as soon as the ground unfreezes. But you can also get early spring color with early-bird annuals such as pansies and creeping phlox. Of course, it's important to take very good care of your early blooming flowers to ensure that they continue to give you color throughout the season.
7. Managing Mosquitoes & Ticks
With the warmer weather, you may start to notice an increase in the pest population within your yard. Mosquitoes and ticks are certainly a nuisance that can make it irritating to spend time outside. But they're also dangerous and can carry diseases like West Nile, Dengue Fever, and Zika Virus.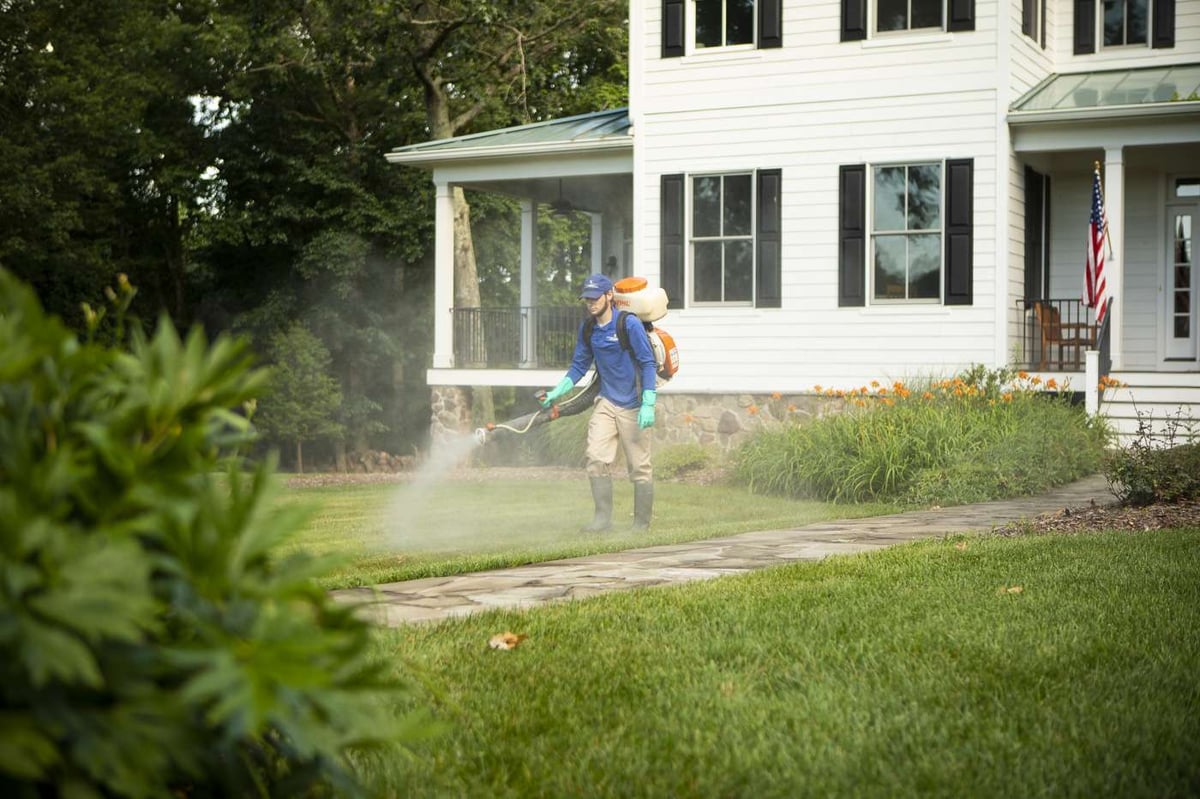 Having a plan to deal with the pests on your property is another important item to add to your spring landscape maintenance checklist. Organic tick and mosquito spray is one effective way to manage these pests.
Should You Use Professional Spring Landscaping Services?
You may already recognize that keeping up with all of the spring landscape maintenance services involved in having a thriving lawn is time-consuming. That might be why you're looking for Northern Virginia landscaping services to take the reins. You'd rather have a reliable company handle these services for you than have to spend all of your free time keeping up with them.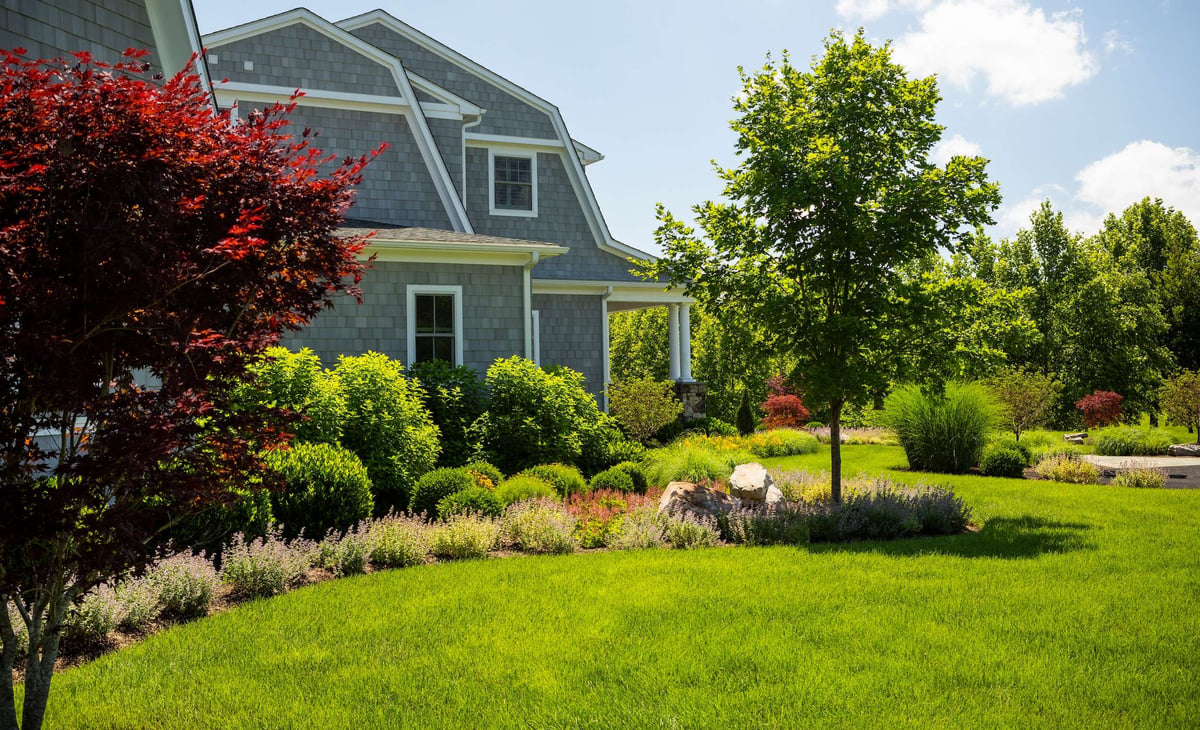 But hiring a company that isn't on top of these tasks could be just as frustrating. While you might not be the one out there doing the work, you still feel as though you need to keep up with everything to ensure it's getting done. Spending your weekends babysitting a landscape company is almost as bad as just doing the work yourself because now you're behind. While all of the other homes on your block seem to have immaculate lawns, you're out on yours looking at everything that was missed.
Hand Your Landscape Maintenance Worries Over
What you really want is a Northern Virginia landscaping company that sets up a proactive plan that is going to take care of everything. While spring is obviously a crucial time for landscaping, there are needs that will come up in the summer and the fall as well. By hiring a proactive company that is almost more of a property manager, you can be sure that your lawn is always looking its best—regardless of the season.
We know that life can be busy and that you want to be able to enjoy it while leaving burdensome landscape maintenance tasks in an expert's hands. You don't want to feel overwhelmed by your spring landscape maintenance checklist.
And you don't have to.
This is where Rock Water Farm can come in. Putting your landscape maintenance services into our hands, not only frees up your time but it ensures that your lawn is going to look and perform its best so that you can get all the enjoyment out of it. Don't waste another minute worrying about your lawn and landscape. Hand your worries over to us and we'll take care of it for you.
If you're ready to let us check everything off your landscape maintenance checklist for your Ashburn, Aldie, or Leesburg, VA home, then request a free consultation and let us handle the rest.