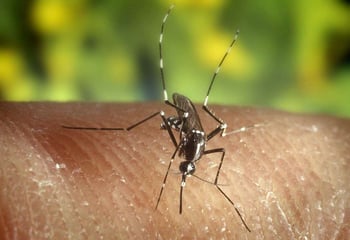 Diseases that mosquitoes and ticks carry are both scary and real. Although the Zika virus in particular has gotten a lot of press since first emerging in Brazil in 2015 and its rapid spreading to the United States, that's only one of a number of serious insect-borne diseases out there.
Among the others, some of the more notable include West Nile, Dengue, Lyme, Malaria, and Rocky Mountain Spotted Fever. These diseases can have serious side effects and in rare cases even be fatal.
While disease is obviously a serious consequence of mosquito or tick bites, even a mild reaction such as inflammation or itching can be burdensome. You want to enjoy your time outdoors and the last thing you want to do is be pestered by bugs.
Families who have dogs or kids also want to enjoy time outside without having to worry about them being bit. It takes a lot of the enjoyment out of being outdoors when there is constant worry hanging over head.
Tick and
Mosquito Control in Ashburn, Aldie and Leesburg, VA
Both mosquitoes and ticks have raised serious concerns across the country but it is of particular worry in Northern Virginia. In fact, Loudoun County has specifically taken tough action in terms of preventing Lyme Disease by creating a Lyme Disease Commission and educating people about prevention.
In addition, the weather and wetland-like conditions in much of Northern Virginia also makes it rife with mosquitoes. Mosquitoes prefer stagnant water, which is where they commonly lay their eggs. While they can survive in a lot of different climates (with the exception of the extreme cold), they tend to really thrive in warm and wet weather. It is because of our specific climate and conditions that tick and mosquito control in Ashburn, Aldie, Leesburg, VA and other nearby Northern Virginia areas, is a very hot topic.
Organic Tick Control
and
Natural Mosquito Spray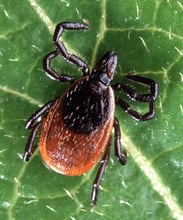 Though your experience in the past may have been that nothing works on these stubborn creatures, or maybe you didn't feel safe putting harsh products in your yard, natural tick and mosquito control is finally an option. And, most importantly of all, we have found a professional-grade product that actually works!
Now, you can be more proactive than ever in protecting yourself and your family from ticks and mosquitoes. Our professional application of organic tick and mosquito spray on your property will help prevent these disease-carrying pests from taking refuge in your yard. We begin these applications in April and typically spray every three weeks until November, essentially from frost to frost.
Many of our customers have young children and pets and we can confidently assure them that our product is safe. You can let the kids and the pets play in the yard without the concern of exposure to harsh chemicals. Comprised of organic cedar oil, our natural tick and mosquito control is completely harmless to people and pets while being effective against insects.
In terms of where we apply our organic tick and mosquito spray, we take a customized approach to every application we perform. If you begin this service, we will assess your property, determining where mosquitoes and ticks will be most likely to hide out. Then we will cover those areas thoroughly.
In most cases, that includes the perimeter plantings of your property as well as under a deck and within ornamental trees and shrubs. Mosquitoes and ticks rarely hang out in bright, sunny, open areas. They stay nearby outdoor living areas, just waiting for their next snack—you!
While our pricing is based on square footage, if you have a lot of wide open space it will be less costly than a property with a dense landscape. It is in those dense areas where ticks and mosquitoes really thrive, not the open areas of mowed lawns.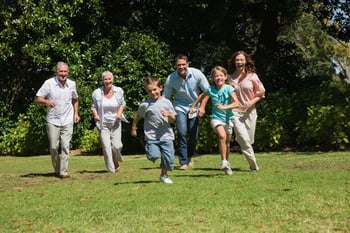 In addition to utilizing our natural tick and mosquito spray to protect your family against these pests, you can also take some steps of your own.
Always be sure to empty standing water from containers, pool covers, or pet bowls around your property to prevent mosquitoes from laying eggs
Maintain a regularly mowed lawn since ticks prefer taller grassy areas.
Keep your property free of debris as both types of pests like places to hide.
While mosquitoes and ticks are certainly a cause for concern, being proactive and taking some of these steps toward prevention, along with signing up for our natural tick and mosquito control, will help keep your family safe.
Find out more about natural tick and mosquito control program and pricing for your property near Ashburn, Aldie, or Leesburg, VA!