Posted by

Todd Thomasson on May 10, 2022 10:05:24 AM
There are so many reasons for landscaping with ornamental grass at your Northern Virginia home. Ornamental grasses are attractive, hardy, and low maintenance.
They also work for a variety of functional purposes including filling in space, privacy screening, border plants, and more.

There are many colors, sizes, and varieties of ornamental grasses, making it easy to create something unique. They also tend to be deer resistant, which is an added benefit in our deer-prone region.

With a wide variety of benefits, this is a highly versatile plant that can make a lovely addition to your landscape.

Here are some of our best tips for landscaping with different types of ornamental grasses.
1. Finding the Right Location for Landscaping with Ornamental Grasses
One of the things that are so nice about ornamental grasses is that they really can work in a variety of settings, as we've alluded to above. Let's look at some locations that make sense and how to use ornamental grasses in these different spots around your property.
Within Plant Beds
When installed in plant beds, ornamental grasses can work as a backdrop to smaller plants that might otherwise look "lost" or "too small" for the bed. Ornamental grasses can help to fill in space and make your plant beds look more full and complete.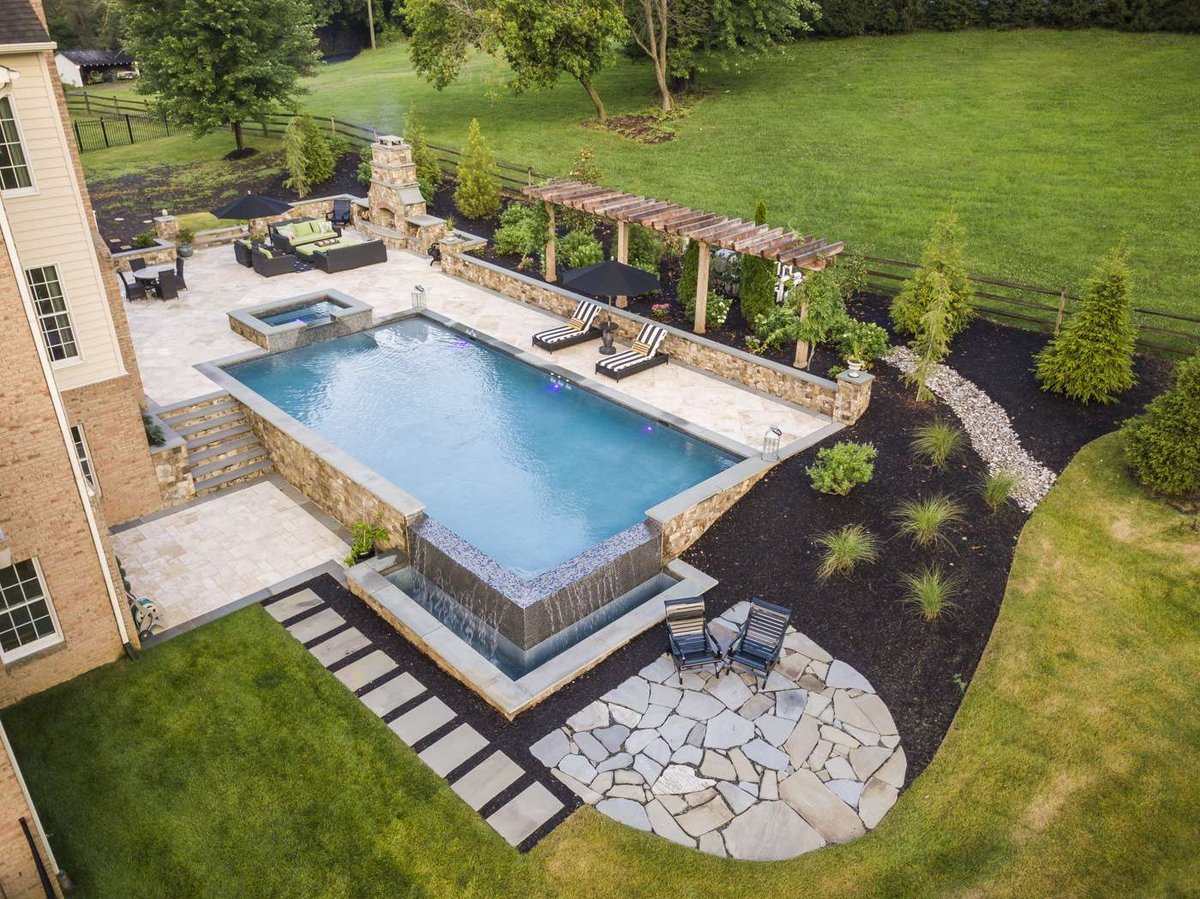 Homeowners also love that ornamental grasses can add unique texture to a landscape. Because of this, they can add some contrast to plant beds where mounded plants all have a similar look.

The "flow" and movement of ornamental grasses is another consideration in plant beds where most of the plant material is going to be more structured and formal. Ornamental grasses literally add movement (and even sound) to a landscape as they move and rustle in the breeze.
Using Ornamental Grasses for Privacy
Ornamental grasses can also be a great privacy screen. They can be used around a patio or even around a pool to create some privacy screening.
One grass type that we use often for this purpose is the Gracillimus species. It's an added benefit that ornamental grasses grow quickly so you won't be waiting too long for them to fill in and start serving this valuable purpose. Some ornamental grasses can grow as tall as six feet and do quite a bit of screening.
Using Ornamental Grasses to Soften Hardscaping
Another potential benefit of landscaping with different types of ornamental grass is that you can soften the look of some of your hardscape features, such as a pool patio. In general, planting around a pool can help to have this benefit.

But when you add wispy or fluffy grass, it really goes a long way in softening the look.
2. Caring for Ornamental Grasses Properly
As we mentioned, ornamental grasses are valued for being low maintenance and easy to care for. But there are still a few maintenance tips to keep in mind.
Making Cut Backs
The first is cutting ornamental grasses back in the fall. This is something that we can include in our fall maintenance work. These grasses will survive underground but the above-ground grasses can be cut back before they start to die off and become an eyesore.

Ornamental grasses can also get messy once the snow starts piling on top of them. After even one heavy snowfall they can get completely matted down and still be a total mess come spring. They should be trimmed down prior to winter weather in order to help keep them looking their best.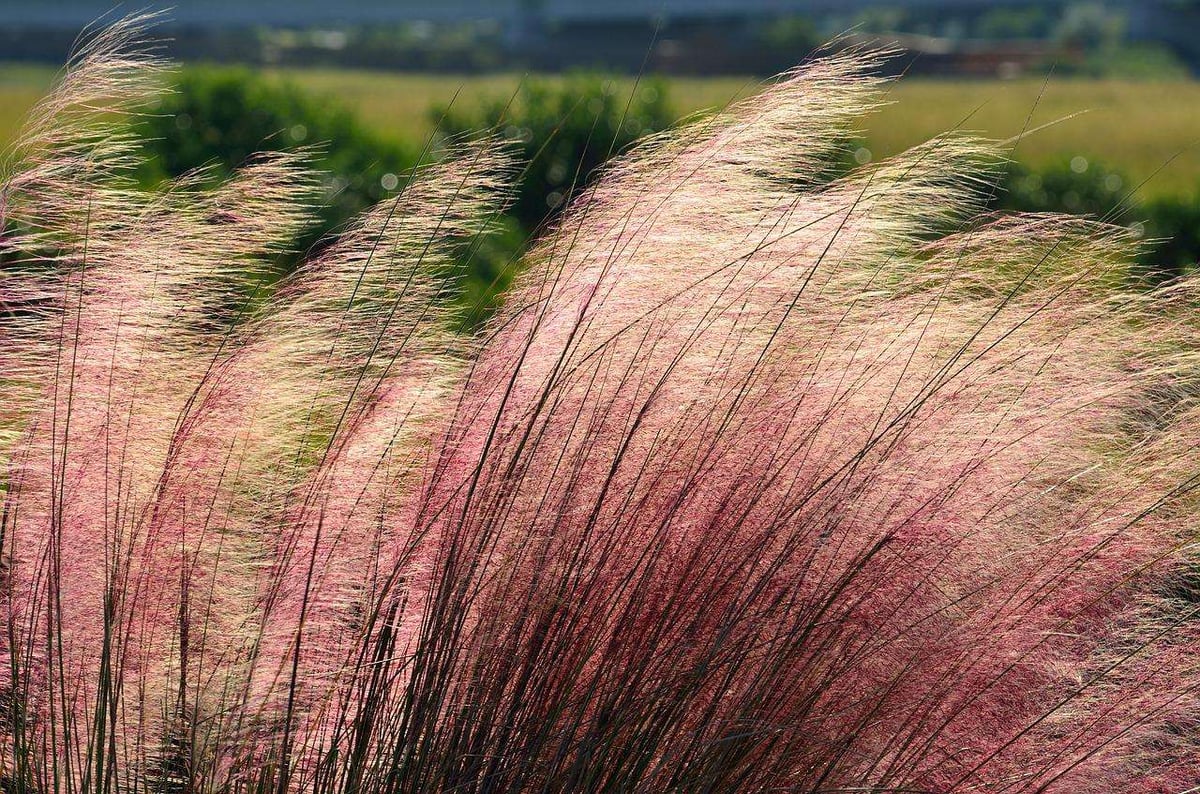 When not trimmed down, ornamental grasses also have a tendency to break off and blow around in winter winds. This means that even if you've cleaned up all your leaves, you could have long grass blades blowing around on your property.

Despite all this, some homeowners do prefer to let their ornamental grasses "be" during the winter as it does add some texture to an otherwise barren landscape. Certain varieties of ornamental grasses can still look good during the winter months and add some appeal.

Ultimately, you can use your discretion and your client's personal preferences to determine whether or not to cut back.
Additional Care
As far as other care tips, it is helpful that ornamental grasses tend to be drought-tolerant and otherwise quite low maintenance. They will require some supplemental water when first installed and as they become established.

Ornamental grasses tend to require little to no fertilization. With fertilizer, some ornamental grasses can actually get so big that they become a problem.

When (or if) ornamental grasses do grow too large for the area that they are in, they can be divided and replanted in other spots on the property.
3. Finding the Best Pro for Landscaping with Ornamental Grasses
At the end of the day, no matter what type of plants you are installing, you want your Northern Virginia landscape to look its best. That's why when landscaping with different types of ornamental grass (or any other plant material), you want to choose a landscaper that can bring a complete design together in an amazing way.

After all, plants are just one part of a complete landscape design. You likely have other exciting plans in mind like a patio or maybe other elements of an outdoor living area like a pool or pavilion.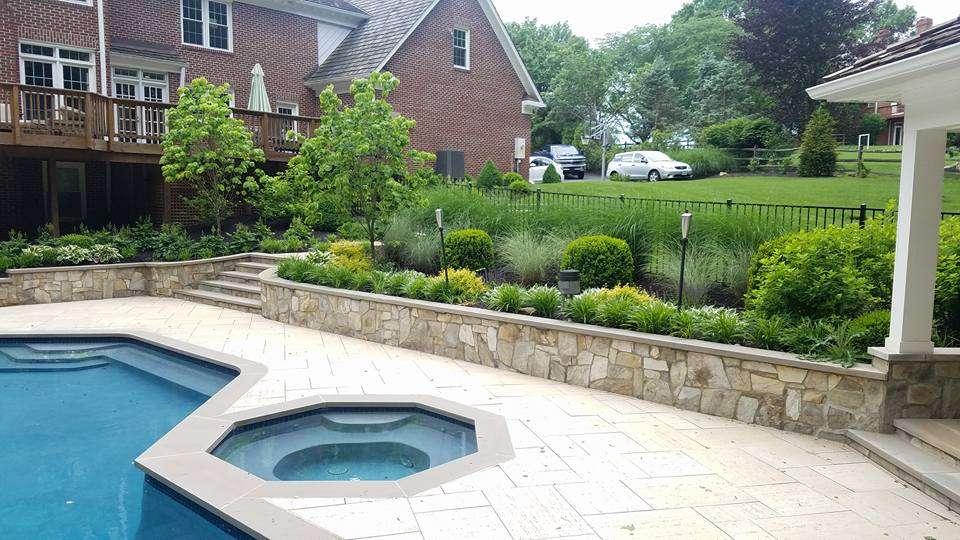 We've written an article with tips to find a great landscape designer which should help instill some confidence in the process.

When you choose a good landscaper, you can ensure that your plant installation plans are effectively implemented. A good landscape designer will take your wants and needs into account and also think outside of the box to consider all elements of the design.

Landscape design can be relatively complex and you don't want someone who is just going to stick a bunch of plants in a row and call it a day. You want a custom landscape design that helps make your Northern Virginia property look its best.
Working with Rock Water Farm for Landscaping with Ornamental Grasses (and More!)
Getting a new landscape design should be exciting. It is a great way to completely transform your property. The key is to choose a landscape designer who can provide everything that you want and need.

By choosing to work with Rock Water Farm, we can help walk you through all of the possible ideas for landscaping. We understand the importance of a great design when it comes to enjoying your property to the fullest.

We know that you've invested a lot into your backyard and you want to be able to enjoy it without any worries. We can work with you to ensure that happens.

Are you ready to have a property that you are proud of at your Haymarket, Gainesville, or Bristow, VA home? If so, talk to an expert, choose a solution that rocks, and get ready to see your dreams begin to take shape!
Image Source: pink ornamental grass