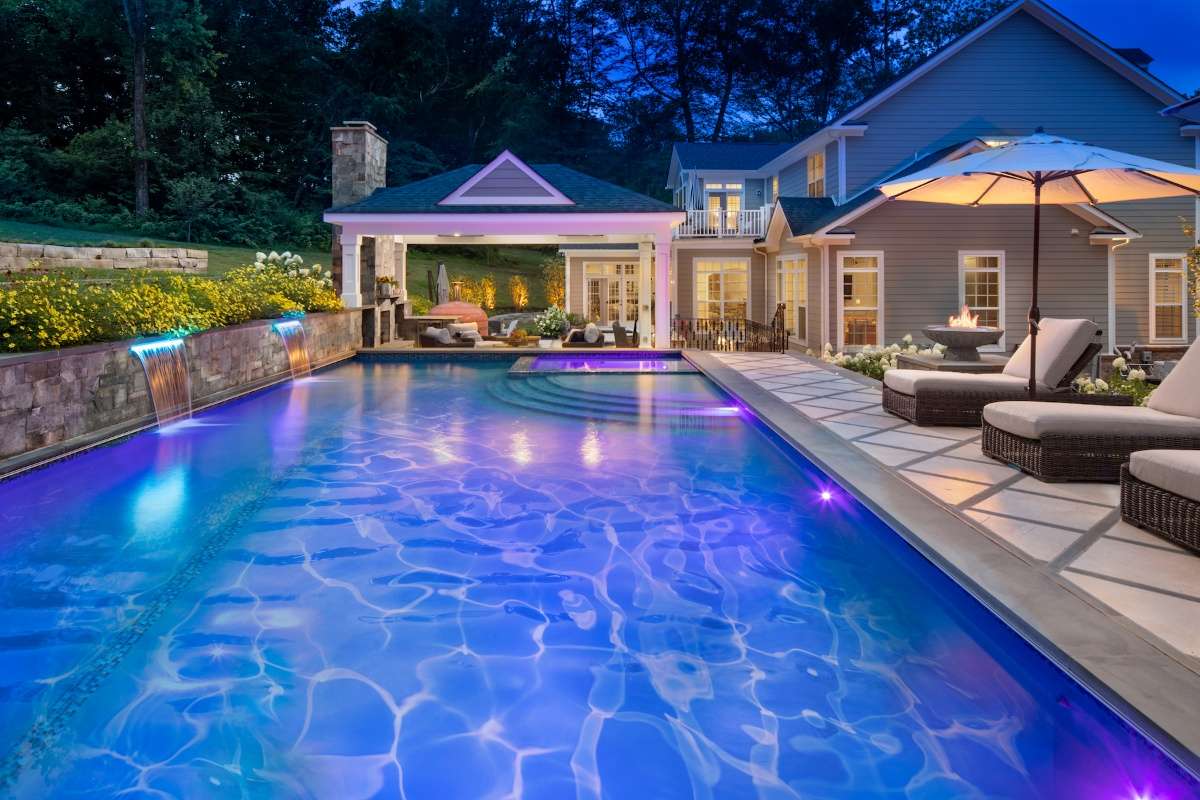 One of the exciting aspects of coming up with your custom swimming pool design is adding the various features that will make it truly your own.

There are so many exciting possibilities such as an infinity edge, a waterfall, pool lighting, or even a spa.

Of course, a favorite (and often asked about) is a swimming pool tanning ledge. Also sometimes called a "sun shelf," swimming pool tanning ledges are basically a bump-out within the pool that is designed more for lounging than swimming.

In this article, we'll talk more about some of the specifics of pools with tanning ledges so that you can determine if it might be an option you'd want to consider for your Northern Virginia home.

As with any option there are various considerations (what might be a "benefit" to some could be a downside to another, so keep that in mind as you read).