Posted by

Todd Thomasson on Oct 29, 2019 7:43:00 AM
Does getting to spend your days outside (as opposed to being stuck within the confines of an office or cubicle) appeal to you?
What about the opportunity to gain satisfaction from being able to physically see the difference that you make to a lawn or landscape? If this sounds of interest to you, then it may explain why you might be researching lawn care or landscaping jobs.
There's no question that the Green Industry is an incredibly rewarding industry to work in. There is a true sense of accomplishment felt when you are involved in creating and maintaining outdoor spaces that will be enjoyed by families for years to come. Not a lot of careers offer such a tangible sense of "a job well done."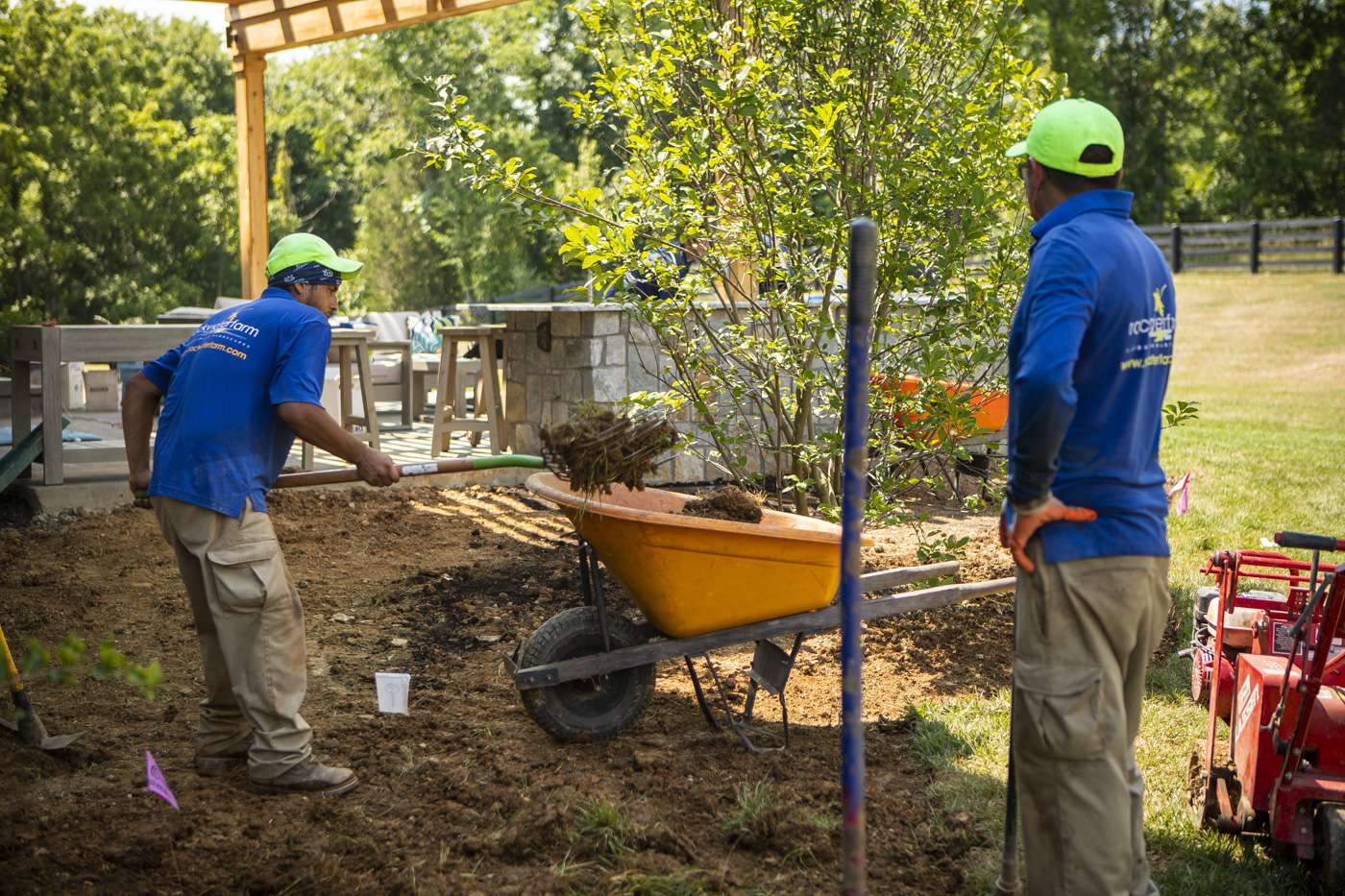 In fact, that's why it's not at all uncommon for people to find us from outside of the industry. People ultimately make their way to the Green Industry from many other professions—office jobs, factory jobs, restaurant jobs, and more—and it can be a really big shift from what they're currently doing.
But once people realize that they're meant to spend their days outside and performing this type of work, they often fall in love with it and can't imagine doing anything else.
That being said, it's important to note that not all jobs in the Green Industry are created equal. Unfortunately, this industry has gotten a bad rap from some companies that treat their employees poorly in a variety of ways (from pay to lack of opportunity for growth and so on). That's why many lawn care or landscaping companies are known for having a "revolving door of employees" in which they can't seem to keep the same team members employed for very long. These employees are constantly looking for something better because they're not satisfied with where they are.
But don't get discouraged. This truly is a wonderful industry with many great companies that will treat you right.
Because we want to help you find the best position for you and to know where and how to break-in, we're explaining what to look for as well as what you can expect from a rewarding career with a company like Rock Water Farm.
Where Do I Start with Lawn Care and
Landscaping Jobs
?
When it comes to breaking in, there are a number of landscaping and lawn care jobs that can be a gateway to your future growth within the industry.
At Rock Water Farm, specifically, we are continually seeking people for a variety of entry-level positions including lawn mowing crew members, landscape maintenance crew members, and sometimes even landscape construction crew members.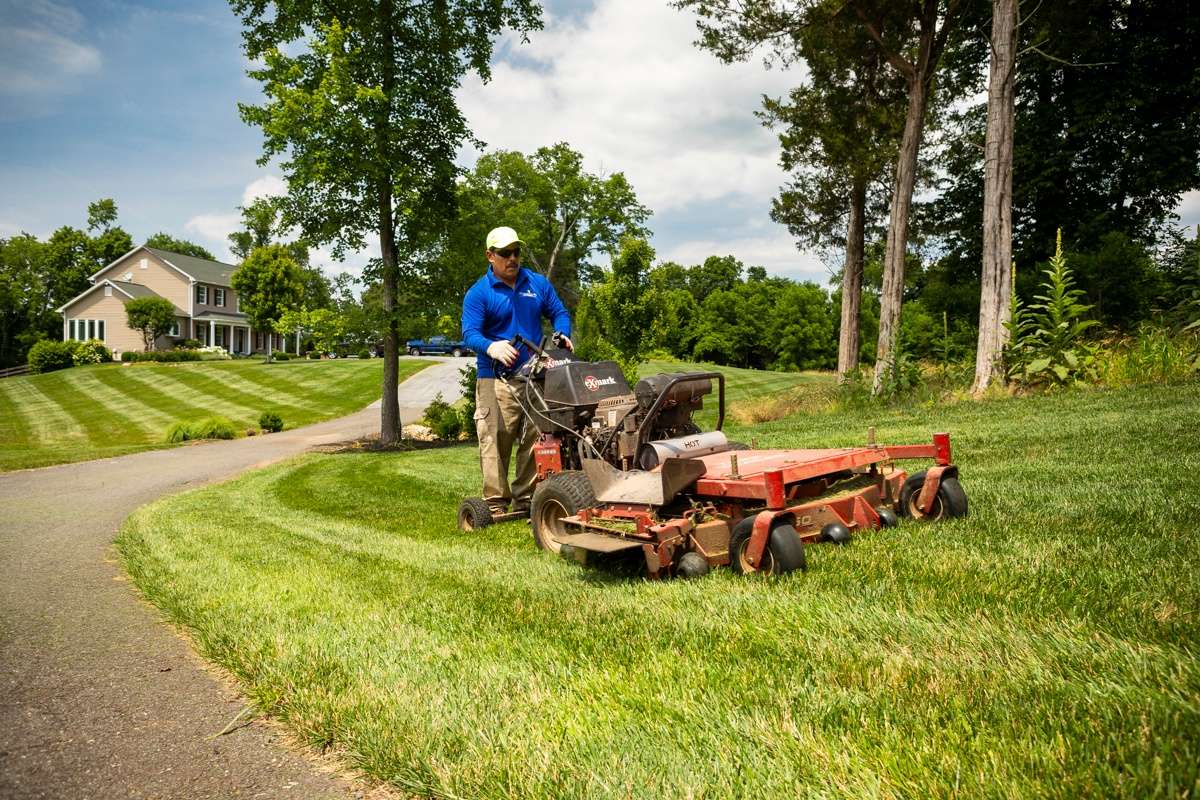 These are the individuals that perform tasks such as some of the following.
Lawn aeration and overseeding

Shrub and ornamental tree pruning

Leaf clean-up services

Mowing, edging, and trimming

Seasonal lawn and landscape clean-ups

Landscape planting and construction
These are some of the tasks that we are commonly able to train new team members on and from there, we'll continue to add skills and services to your list of expertise. Certain services, such as lawn care applications, require special licensure which we can also help you obtain if that's an area of interest. There is definitely an opportunity for team members to gain valuable skills by working here.
How Can I Make a Career Out of Landscaping and
Lawn Care Jobs
?
Of course, we recognize that one of the biggest reasons for turnover in this industry has to do with the lack of opportunities for growth. Many people who are seeking lawn care or landscaping jobs would like to make it a career, but don't have the opportunity. This could be because the position doesn't pay well enough, isn't fulfilling enough, and/or shows no promise for growth. Many of those who work hard and show promise ultimately hope to move up the career ladder and we want to provide those opportunities for those that want them.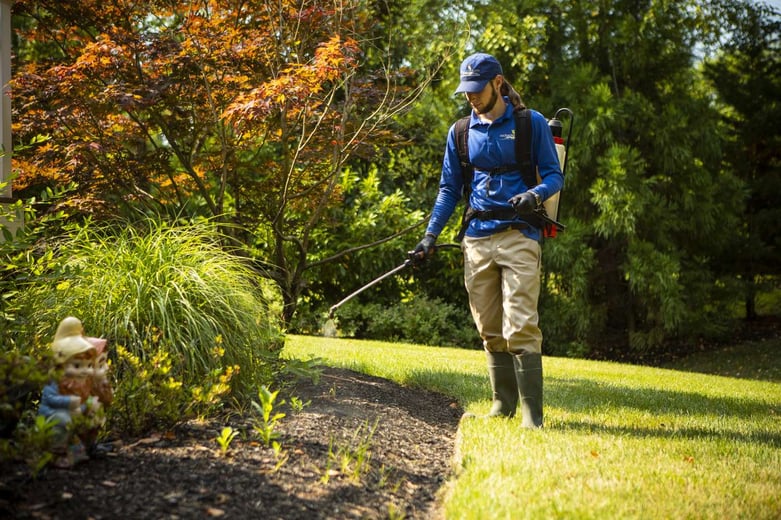 At Rock Water Farm, there are 10 character traits that we look for in people who would make a good team member and are poised to grow within the company. These include the following.
Being on time

Work ethic

Effort

Body language

Energy (motivation)

Attitude

Passion

Being coachable

Doing extra

Being prepared
It's important that we mention this isn't just about tenure or longevity. Just because you've been with us a certain amount of time does not guarantee you a promotion. We really do believe in these characteristics mentioned above.
For instance, we have one team member who started as a crew member and was recently promoted to a project manager. He has been here for less time than other employees but he has shown drive and dedication. It's been clear that he wants to be here and is willing to put in the hard work needed to advance. When team members show us that they care about working their way up the career ladder here, we help show them the path.
What Makes Lawn Care and
Landscaping Jobs
at Rock Water Farm Different?
We mentioned that not all job opportunities in this industry are created equal and that we would help you to see the difference. One of the big differences is what we've been talking about—the opportunity for advancement. Not all companies are going to be able to offer growth opportunities that will allow team members to move up within the company.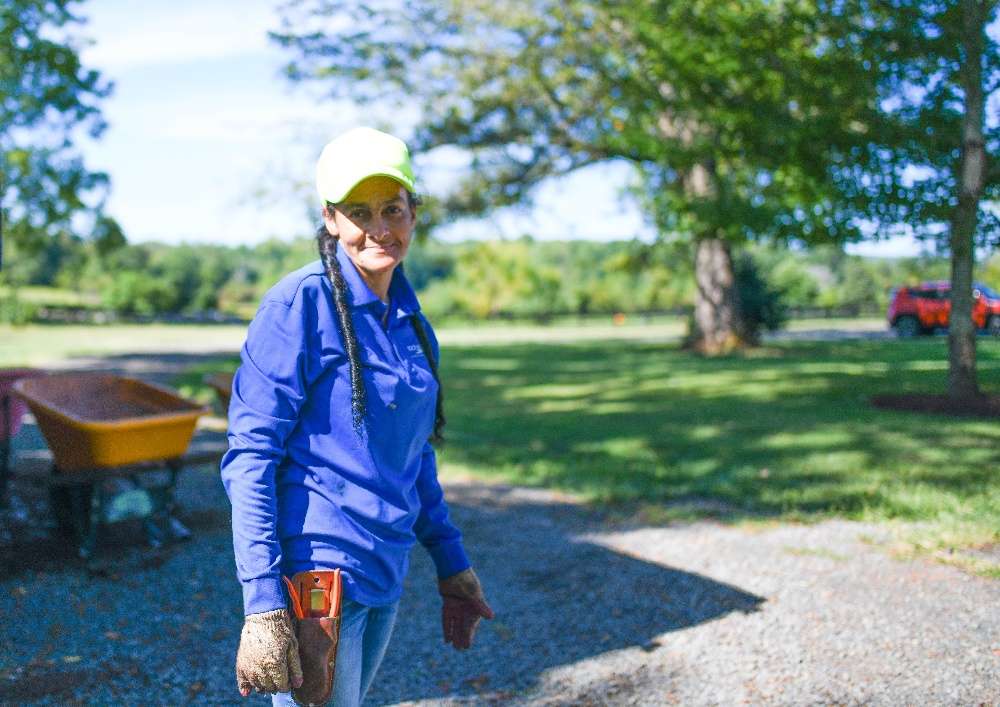 But there are other ways that Rock Water Farm is different as well. Let's look at some of the ones that our team tells us they care about most.
Competitive Pay
It's a simple fact that some companies pay more than others. We pay well (compared to the landscaping companies in our area) but that's also because we expect great work from our team members. We rely on our team to create and maintain the beautiful outdoor spaces that our clients trust us with and because of that, we pay our team well for their great work.
Generous Benefits
Not all lawn and landscape companies offer their team members benefits. But at Rock Water Farm we offer paid vacations, paid holidays, sick leave, and a paid week of time off between Christmas and New Year's.
Professional Uniforms
Another big differentiator with Rock Water Farm is our professional uniforms which help give our team members a sense of pride. But more importantly, we don't feel as though you should have to abuse your personal clothing to come to work for us. That's why we supply great-looking gear for them to work in.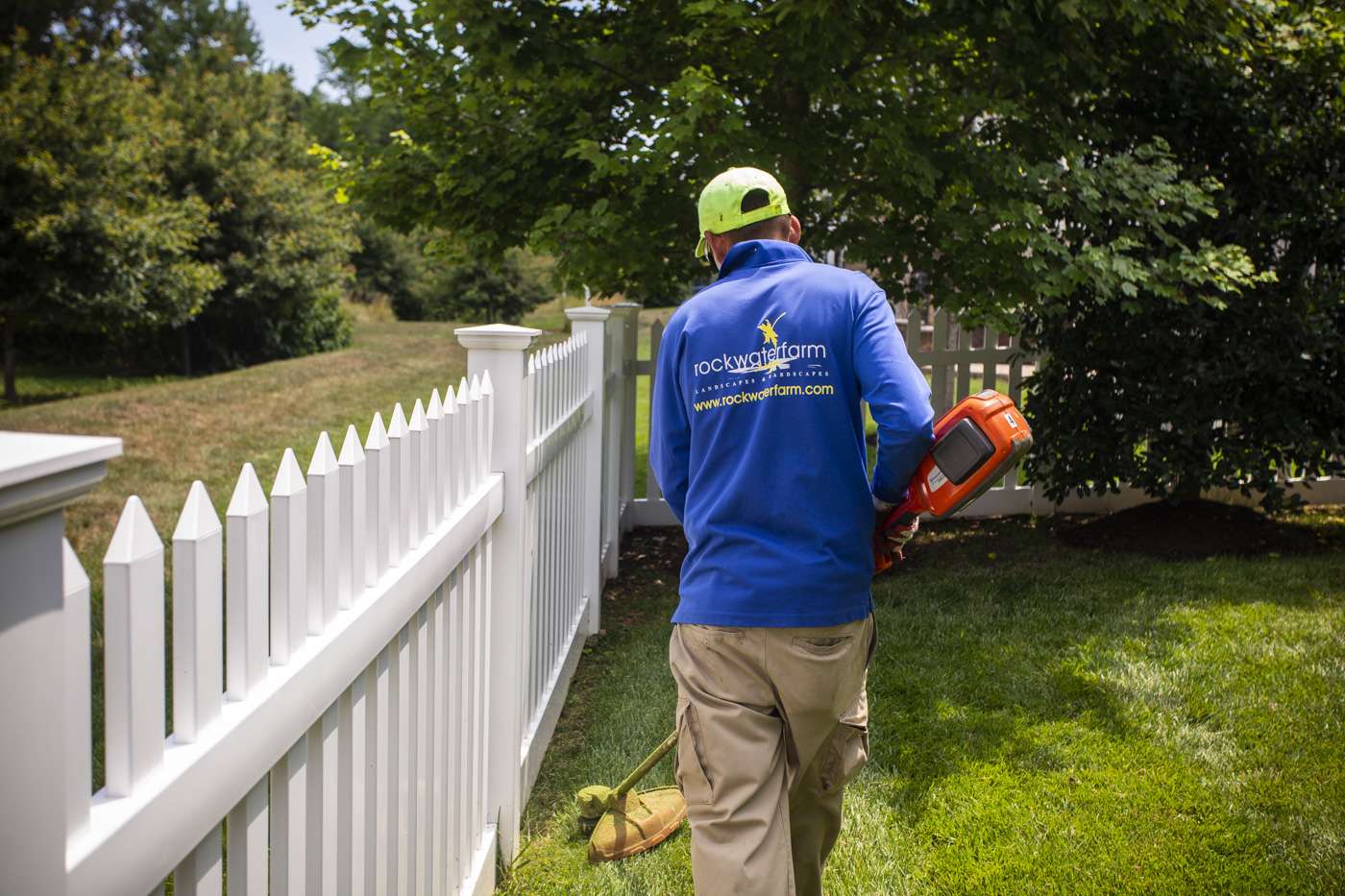 We also offer work boot reimbursement in which we help contribute toward new work boots when they're needed. Looking the part is important (and our customers appreciate it) but it's more than just a look. We know that a properly dressed worker is also a safe worker and we absolutely value our employees' safety, too.
Top-of-the-Line Equipment
We've also noticed that many of our new team members appreciate that we have top-of-the-line equipment. This is often noticed by those who came from another company that was operating outdated and clunkier machinery. We recognize that makes your job harder, which is why we invest heavily in great equipment.
We are also "heavily equipped," meaning there's no shortage of the equipment you'll need to get the job done right (something else that our team members have pointed out is not the case at other places they've worked where equipment not only lacked in quality but in quantity, too).
Is This the Lawn Care or Landscaping Career for You?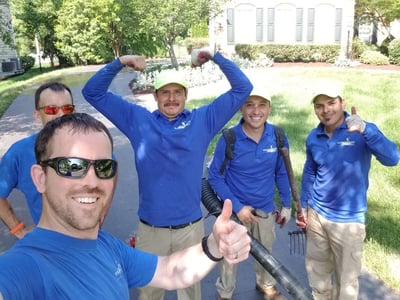 If all of this is sounding good to you, then perhaps you've found the career that you were meant to pursue. We are always looking for committed and hardworking people who are willing to learn. That means even if you've never had a lawn care or landscaping job before, we're ready to provide you with the support and tools that you need to succeed.
If you have a great attitude, we can teach you the skills and set you up on a career ladder that will lead you upward.
As our business grows, so do the opportunities, and we are frequently looking for new team members. If you think you have what it takes and are interested in learning more, we invite you to check out our landscaping career opportunities and apply online.