Posted by

Todd Thomasson on Mar 1, 2022 10:50:00 AM
No matter what the project you're having completed, the landscape design planning experience can be an exciting one. Whether it's a patio, an outdoor kitchen, a pool, some plantings, or all of the above—it's during this time that your dream starts to take shape and come to life.
Of course, the process is also a commitment that certainly takes an investment of time and effort not only from the landscape designers you've hired to perform the work—but also from you.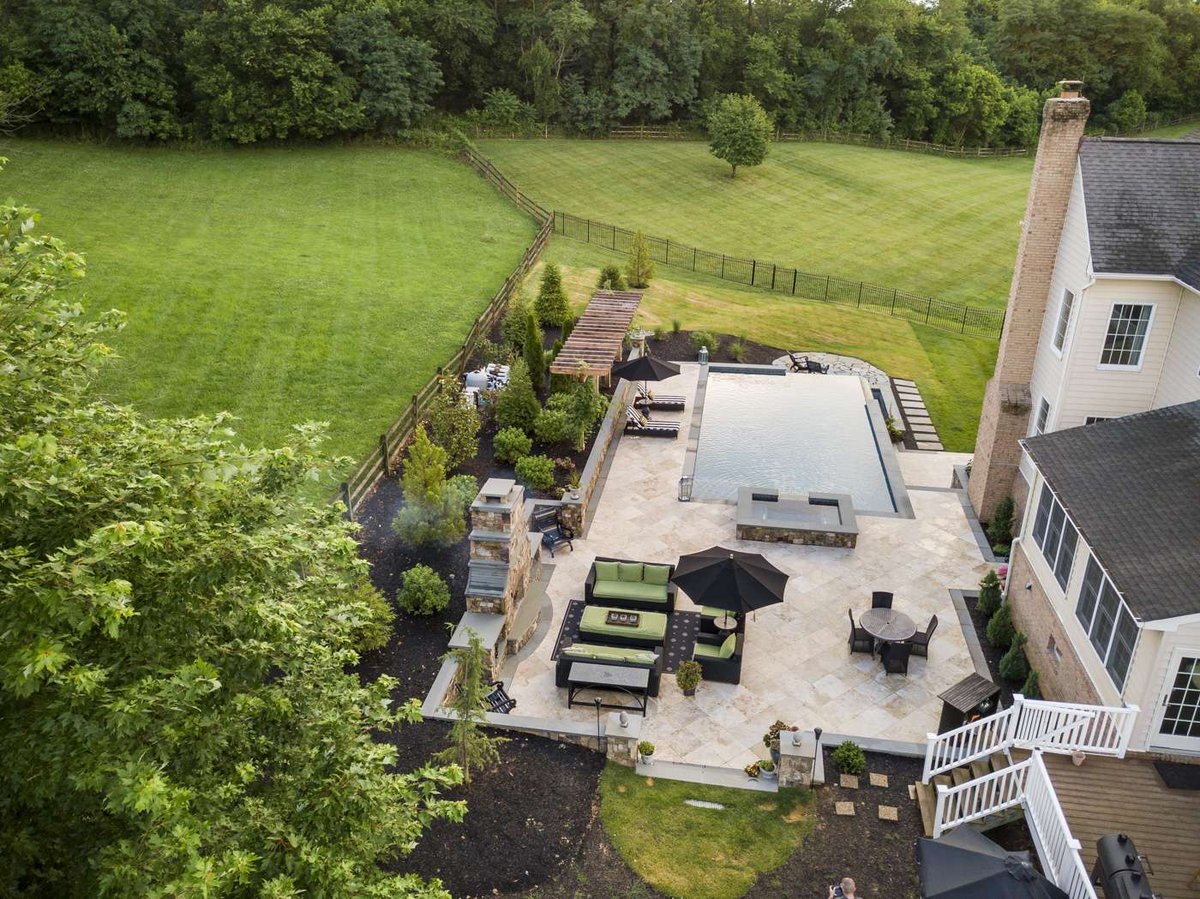 Fortunately, there are some steps you can take that can help make the entire landscape design process go more smoothly from the start. This will ensure that you get the most out of the experience and that you end up with the finished project that you truly desire.
1. Share Your Landscape Design Preferences From the Start
Most homeowners start the landscape design process with at least some ideas of what they want. But sometimes they don't speak up about those ideas or they fail to leave out details.
It's really important to be forthcoming about all of your opinions and ideas from the very start. What do you like? What do you dislike? It's really helpful to discuss as many of your thoughts early on in the process as possible. If you don't, and the first landscape design plan is created, it could require so many changes that it's "back to the drawing board"—quite literally.
In all seriousness, this really does slow the process down and that can be frustrating for you.
Of course, that's not to say that you have to know everything that you want from that first meeting. Most people do rely on professional landscape designers for their ideas. After all, that's what they are experts in. But you should speak up about anything that's going to be important to you in the design. Landscape designers are great at asking discovery questions, but they are not mind readers and they won't be able to guess what you want if you don't tell them.
2. Be Clear on Your Landscaping Budget
Clarity surrounding your landscape design budget is really important given the fact that it's going to drive the design possibilities. Landscape designs should work within the confines of the budget. The last thing that you want is to have your landscape designer create a design that is going to cost way more money than what you have budgeted which is why it's so important to convey that information from the start.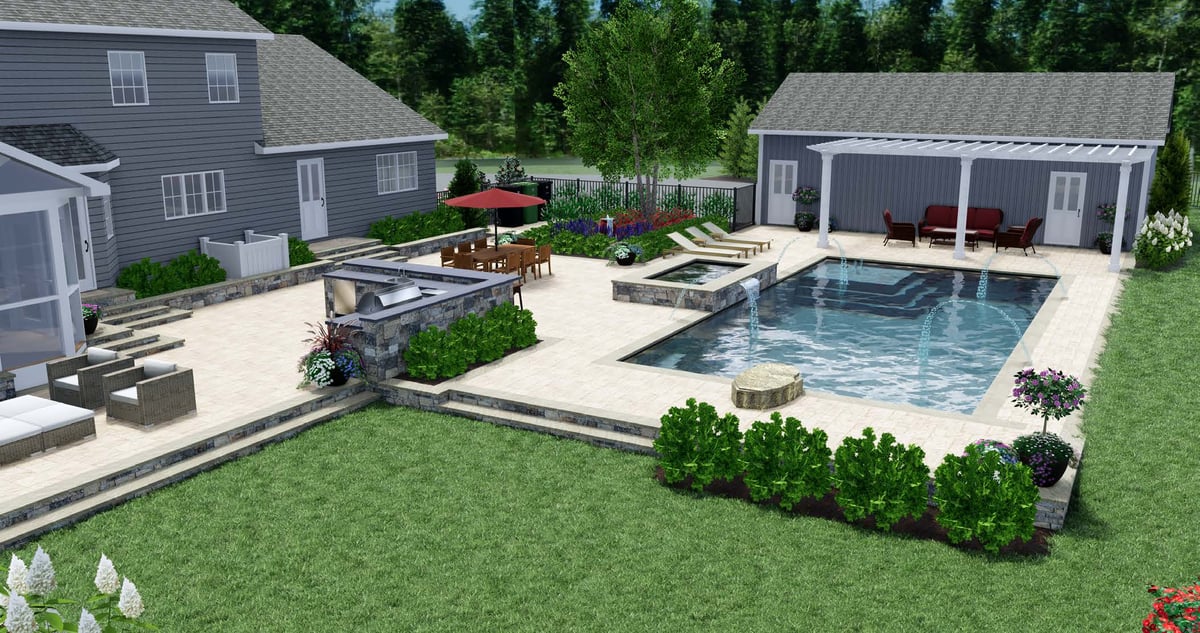 On the flip side, you also want to make sure that you choose a landscape designer who is clear about communicating landscape design costs from his or her end. Most people start the landscape design process with no concept of how much things cost—and that's understandable—you may have never been through the process before.
So, you want to make sure that you work with a pool or landscape designer who will give you an accurate idea of how much various aspects of your project will cost. This will allow you to add (or subtract) items as needed or even allow you to phase the project out over time. For instance, if your budget restricts you to only building the patio this year, you might phase out planning for an outdoor kitchen and a pool for later dates.
This is important to plan now so that everything works together in the end. There are also some aspects of the project (such as footers for a future pavilion or running gas lines for a kitchen) that should be performed now so that you don't have to dig up your patio at a later date for future phases.
3. Help Streamline the Decision-Making Process
One of the biggest hold-ups in the landscape design process is decision making. You may have heard of projects being held up because the contractors weren't ready to build or because permits were delayed—and those things certainly can happen from time to time. However, we have also witnessed many projects being slowed down because the decision-making process dragged on.
One way that this commonly occurs is when you fail to have all of the decision-makers in the household present at key landscape design planning meetings. One of the decision-makers signs off on a landscape design and things move forward. A design is created...but then the second decision-maker vetoes some of the plans.
This can be a major hold-up which could have been prevented had all decision-makers been present from the start and ideally throughout the rest of the process.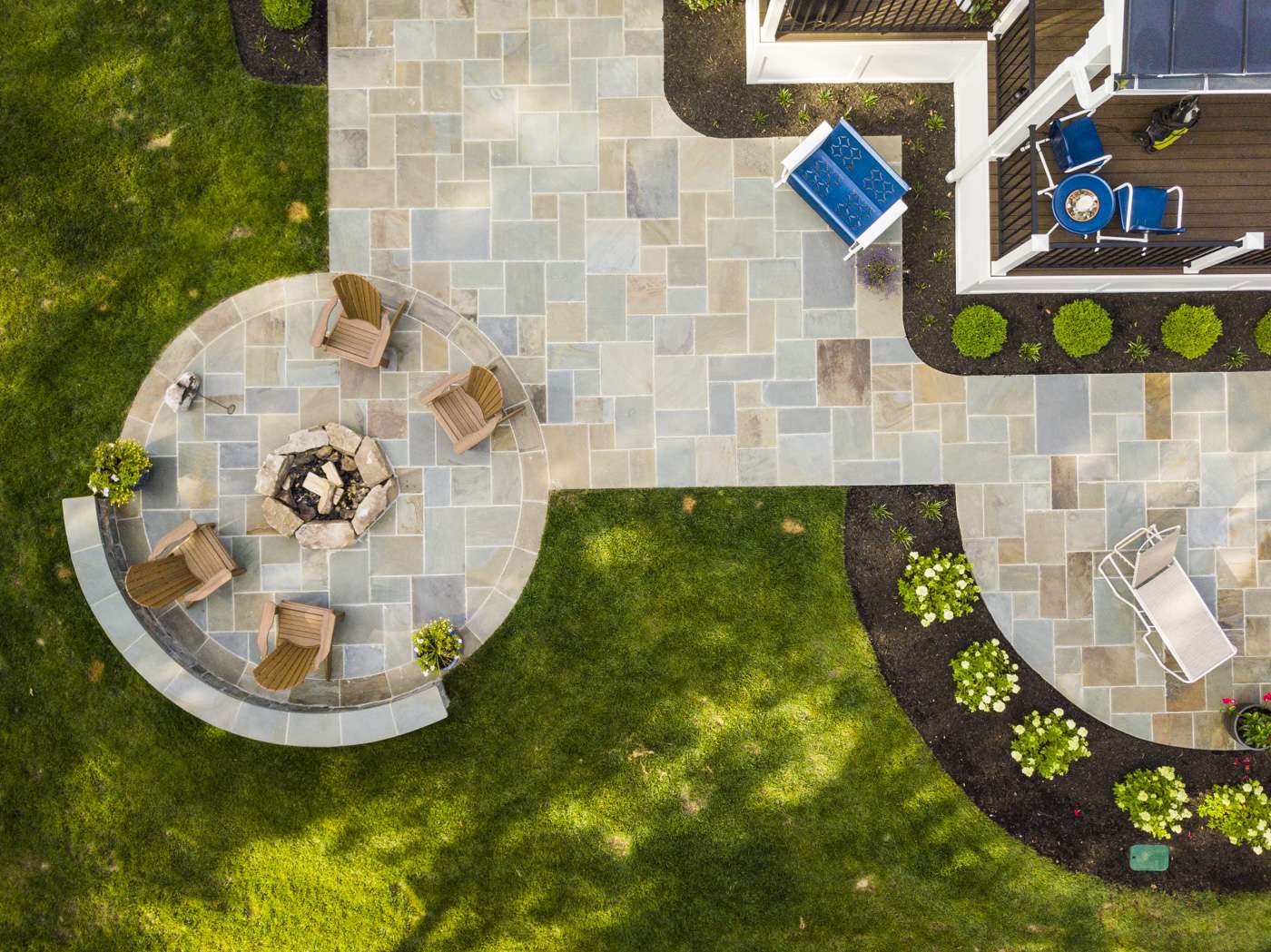 Another way that the landscape design decision-making process fails to operate efficiently is when homeowners start to waffle on their decisions. They keep changing their mind. When this happens, the process can really drag on and fall behind.
You can help simplify and improve the entire landscape design experience by making decisions and sticking to them. That doesn't mean that you shouldn't put a lot of thought into it. But once you've put that thought in and made up your mind, allow the process to move forward so that you can have your dream outdoor living area come together sooner rather than later.
We definitely understand that these are big decisions and that can feel overwhelming but a great landscape designer will help guide you through the process and can help you make the decisions that are best for you. The last thing that you want is to get so hung up on a material choice (such as an outdoor kitchen countertop color) that the whole project has to be put on hold. It's only delaying your dream from coming together.
4. Make Sure that You Have Realistic Expectations
The responsibility of setting realistic expectations for the design process falls upon landscape designers. Unfortunately, many of them fail to educate their clients on what to anticipate and that can really complicate the landscape design planning experience. If you're expecting one aspect of the project to be done a certain way or you have some unrealistic idea of the timeline involved, it can really throw you for a loop.
Your landscape designer should give you some sense of how long things will take and what will be involved. For instance, here is a realistic timeline for building a pool, along with everything that you can expect to happen during each stage of the process. Understanding this type of information early on can help set the process up for success.
Of course, along with timeline expectations comes the fact that stuff happens.
There are delays that can occur that are outside of your pool or landscape contractor's control. Weather can delay a project. The permit process can delay a project. Unexpected problems can arise.
But your landscape designer should keep you abreast of what's going on. In turn, that will help you to maintain realistic expectations. You deserve to be in the loop if something changes.
5. Participate in (and Expect) Cooperative Communication
Communication is also a vital part of a smooth and successful landscape design experience. Of course, cooperative communication is a two-way street. You expect your designer to communicate everything with you, including the timeline and potential changes to it (as discussed above), but you should also plan to communicate well with them.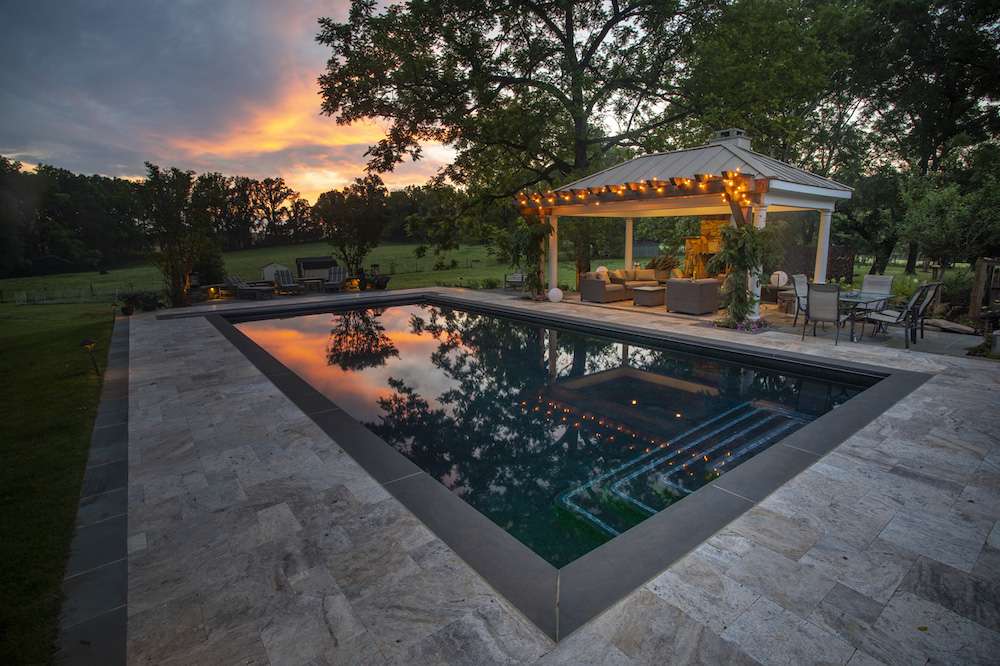 This means that if your schedule changes and you suddenly won't be free when you said you would be, you should communicate that promptly. This will help ensure that landscape design meetings don't get held up due to miscommunication.
6. Have Fun Designing Your Landscape
Though there's obviously a lot involved and it may even feel a little bit daunting, a great landscape designer will help guide you through the process in a way that makes it easy for you. It should be fun, too. After all, this is likely a project that you've been thinking about for a while and seeing it come to life is exciting!
If there is some reason that you're not having fun or that you find yourself stressed out, communicate that information to your designer. That's something that should be addressed and remedied.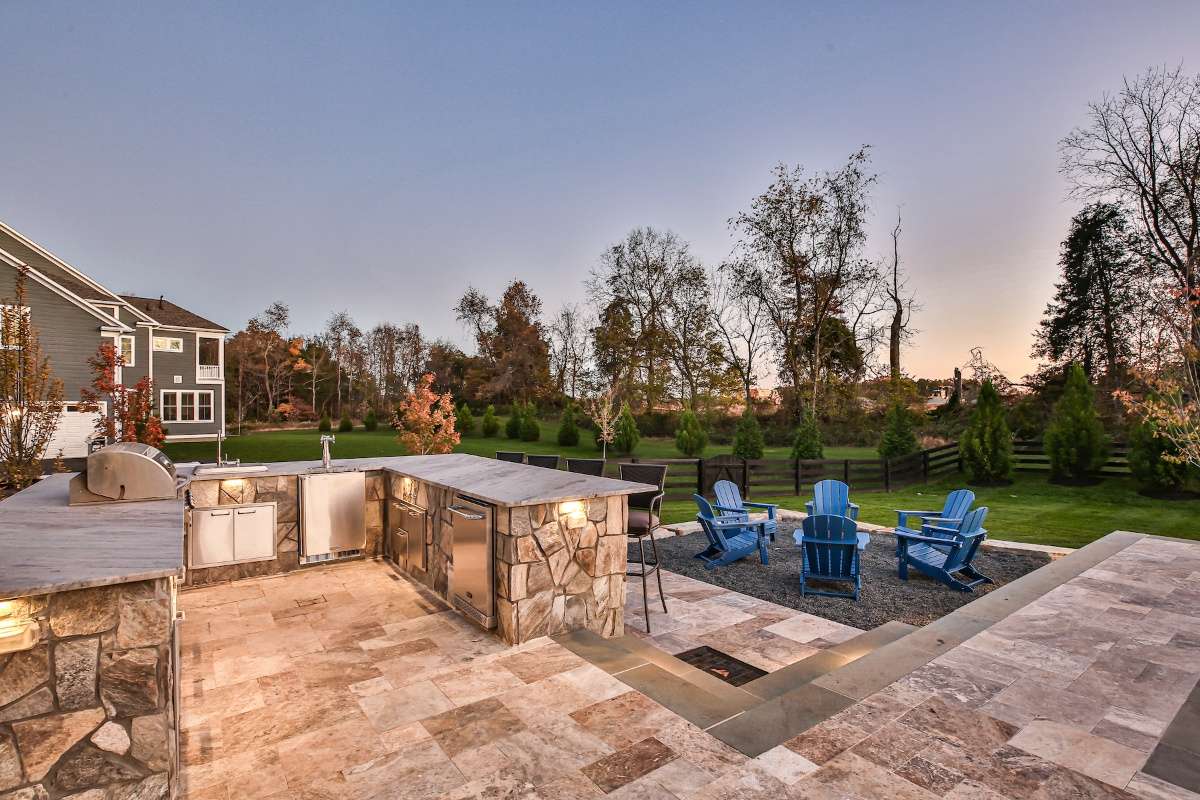 Again, remember that your landscape designer is not a mind reader and if you're unhappy in some way, you need to tell them. You're doing them and yourself a favor.
They want to know now. The last thing they want is for you to tell them once the project is already finished that you've got a problem. At that point, it may be too late to fix.
Choosing a Landscape Design Company
It's important to recognize that not all landscape designers in Ashburn, Aldie, and Leesburg, VA are going to be tuned into these ideas. That's because not all designers work this closely with their clients. But you want a landscape company that is going to help make the process as smooth as possible for you.
That means finding a landscape company that is a good guide; One that can walk you through issues as they arise and help you make the best possible decisions for your project.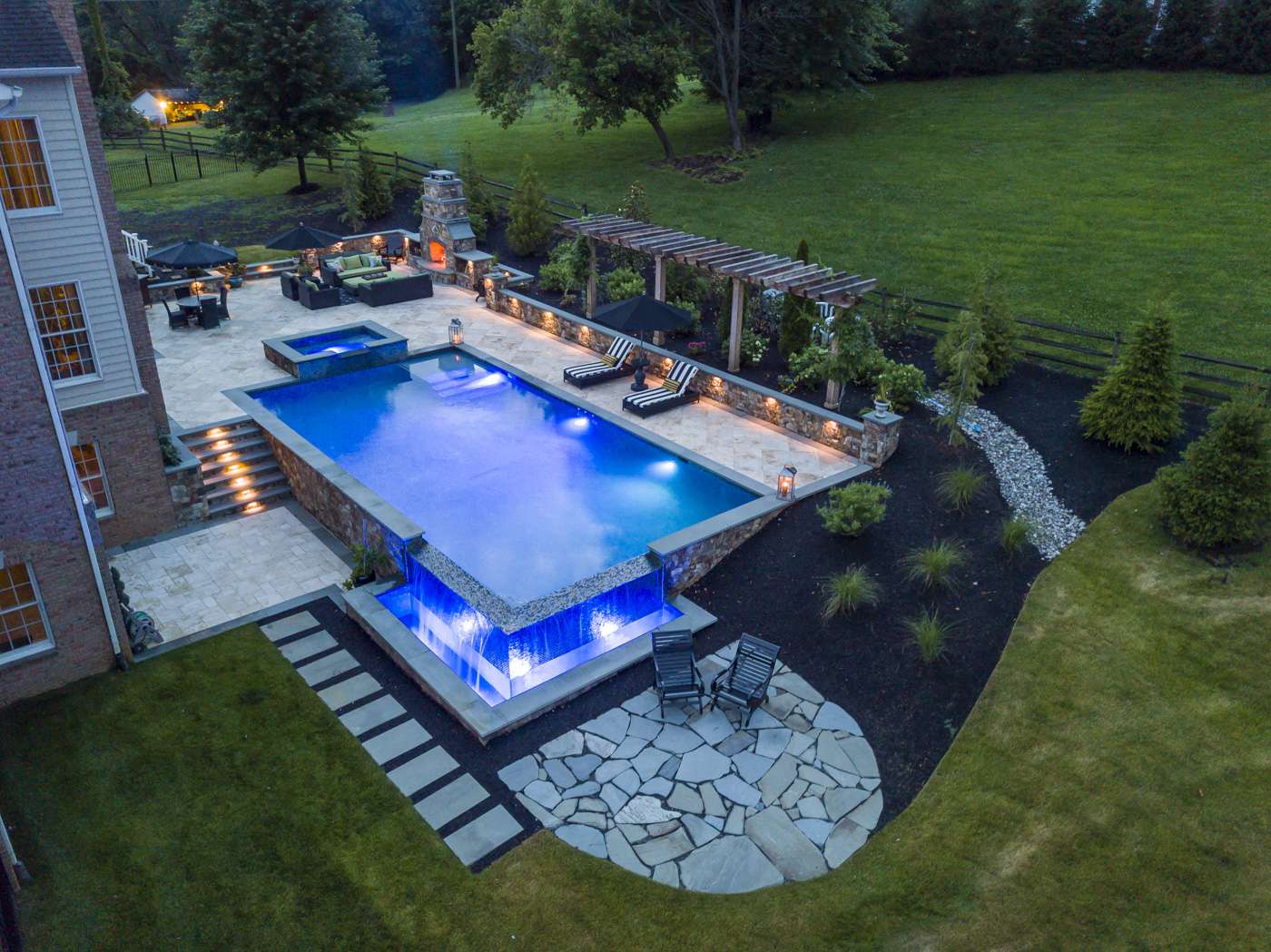 When it comes to something as valuable as your total outdoor living space, the last thing that you want is to leave it to chance. You want to be able to feel fully confident that your ideas are coming to life exactly the way that you want them to. That means working with a landscape designer that you can trust and who will be there for you every step of the way.
We'd love for you to let Rock Water Farm be your guide in this process.
By forming a partnership with us and working together on these 6 things, you can be on your way to a wonderful landscape design experience that ultimately leads to your dreams coming true.
If you're ready to begin a great landscape design experience for your Ashburn, Aldie, or Leesburg, VA home, talk to an expert, choose a solution that rocks, and then get ready to see your dream truly take shape!