At Rock Water Farm we are known for our creativity. When others are giving you cookie-cutter landscape designs in Haymarket, VA, we're focused on giving you something truly one-of-a-kind.
Whereas many landscapers get comfortable building a certain design—and suggest it over and over—we approach each project with a clean slate. We believe that every homeowner should be able to have a backyard that is unique.
A perfect example of this is a recent landscaping project in Haymarket, VA for a client that wanted something original. After getting several design proposals that all had a run-of-the-mill kidney shaped patio (which is often proposed by landscapers who are comfortable with that design) they hired us for our originality.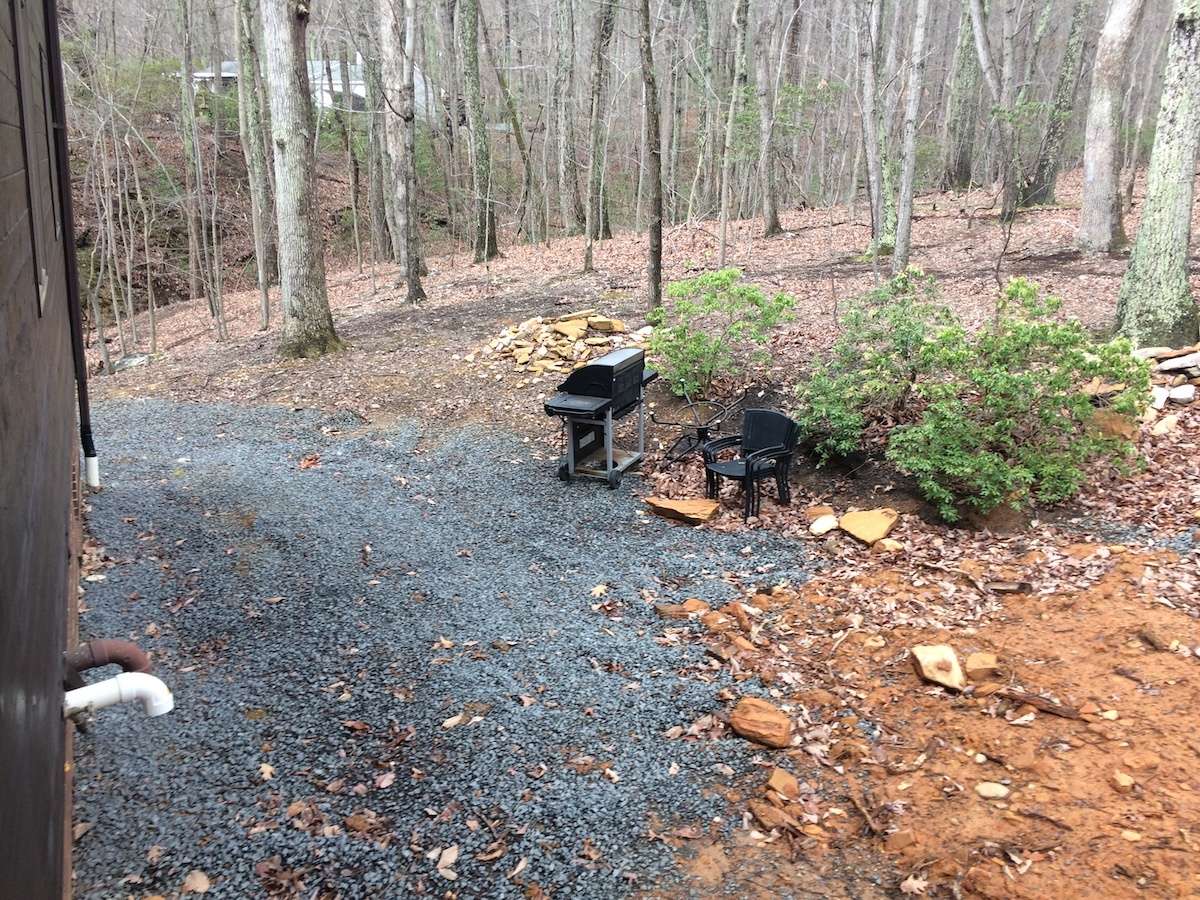 The biggest request of this client was more usable space. Their backyard included a steep uphill area that limited what the clients could do with the yard. But they wanted to get the most out of their backyard that they could—and the answer to that was hardscaped space.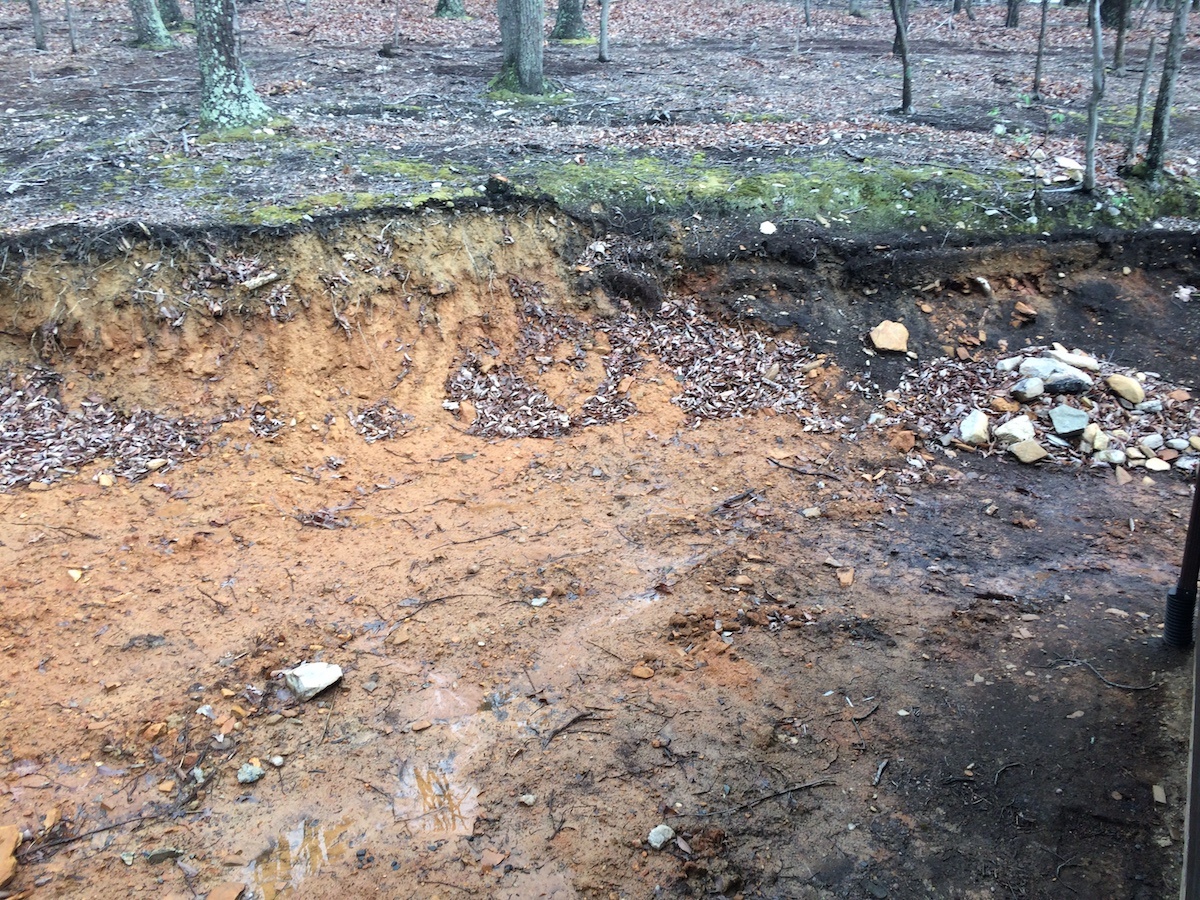 Unlike the other suggested landscape designs for this Haymarket, VA home which had curved edges, our focus was a linear design that would give the homeowners as much hardscaped space as we could. Whenever you're trying to maximize space, going linear is the answer. Rounded edges simply don't maximize space.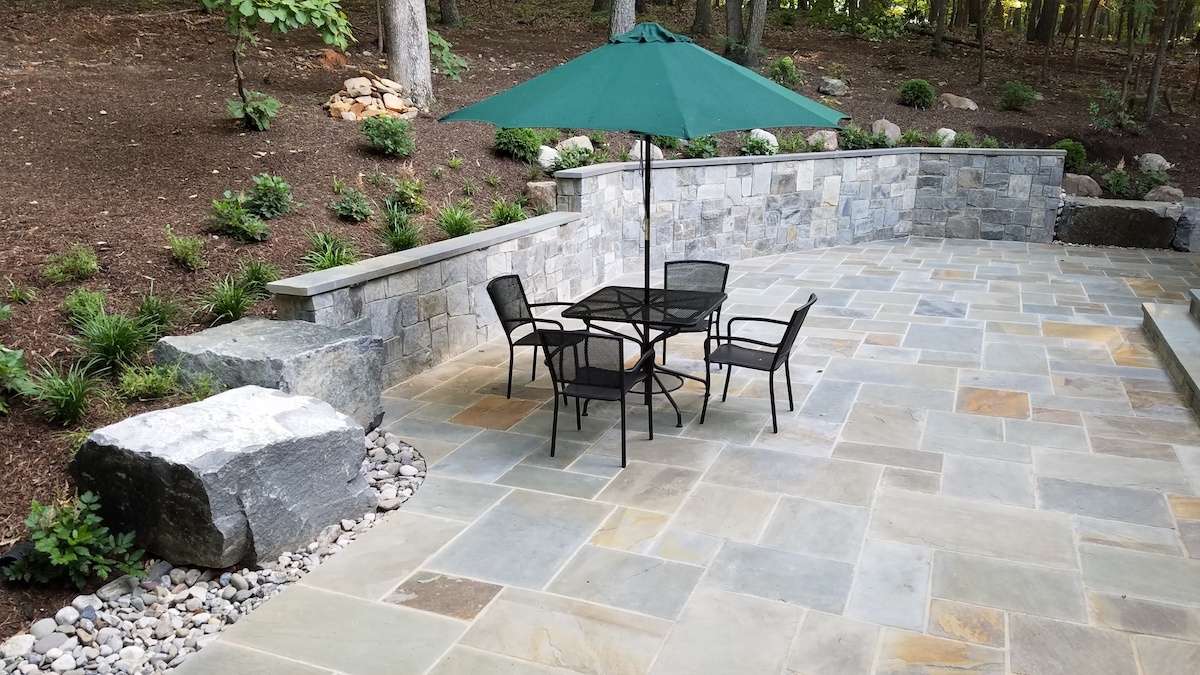 The clients say they were pleased with how large of a patio area we were able to create for them. In addition, we also built a beautiful natural stone wall that backed up right to the hill, again with the focus being on maximizing space.
In order to truly make the space as usable as possible, we also installed landscape lighting. This allows the clients to use their patio space even after the sun goes down. These particular clients liked to entertain and this large patio gave them the perfect space to do so.
A Unique
Landscape Design in Haymarket, VA
Beyond the wall we built at this Haymarket, VA home is hillside and woods, so it was important that the patio was spectacular. After all, it was basically the only usable space of their backyard. For the material, the client chose flagstone. At Rock Water Farm, we always believe that natural stone is the superior choice for patios, but that is particularly true in natural settings where manmade pavers would just stick out like a sore thumb. Since this patio and wall backed up to the woods, flagstone blended seamlessly with the surroundings.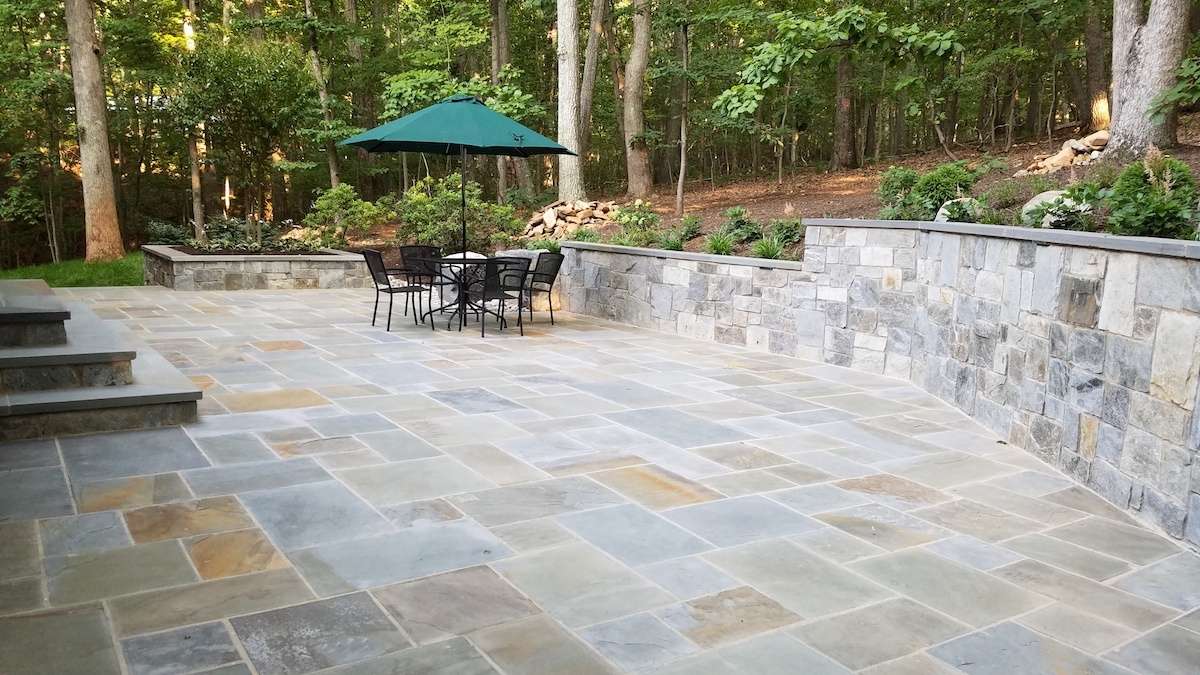 Similarly, we also incorporated some boulders into the landscaping of this Haymarket, VA home. Weighing more than 3,000 pounds a piece, these were no small rocks. Their addition helped with the overall natural look of the space.
We also incorporated a raised planter that served as a nice enhancement. But we were careful not to go overboard with plantings. Because it was such a naturalized area, going too formal with the garden would have really clashed with the surrounding wooded area.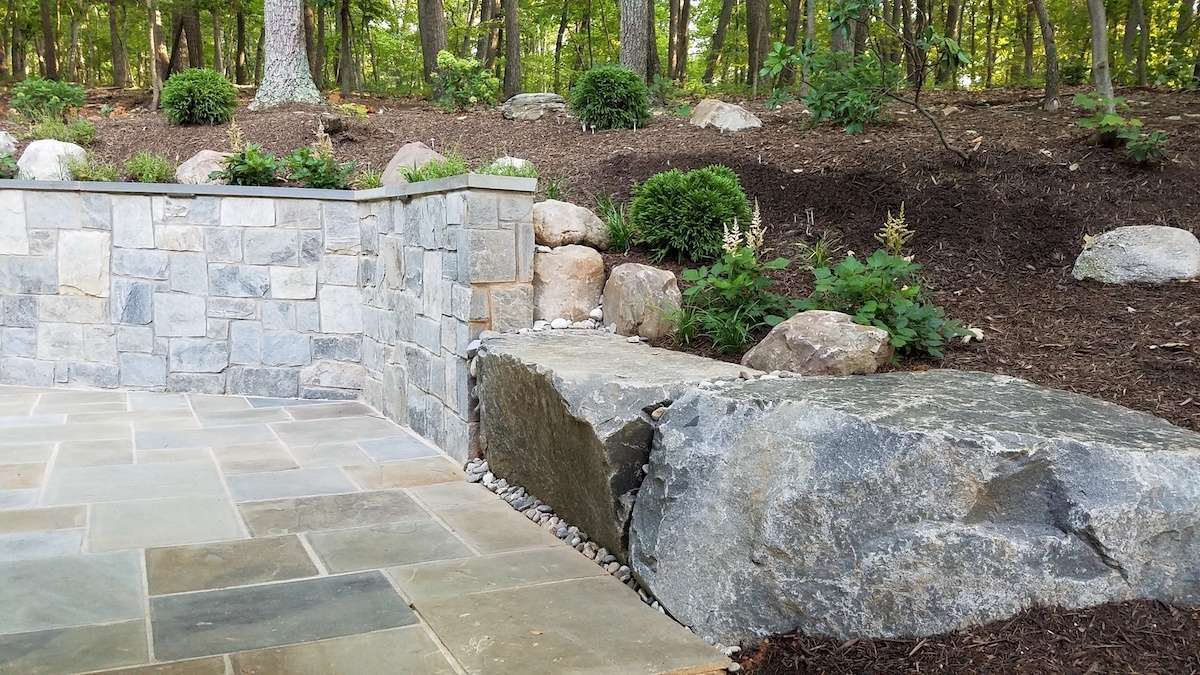 On all of our projects, we are constantly thinking about how the outdoor living spaces we design will blend with their surroundings. These are the types of "small details" that have a really big impact on the finished product and wind up not being so small after all. Giving attention to all the possible details of a project is something we pride ourselves on. It's one of the reasons why we're able to create such unique designs.
If you're looking for landscaping in Haymarket, VA, or its surrounding areas, we're here to help. Just as we did with this particular project, we love designing unique spaces that will make your yard stand out from all the other cookie-cutter yards out there. We look forward to creating something one-of-a-kind for you.
To find out more about how we can transform your Haymarket, Ashburn, Aldie, or Leesburg, VA backyard, contact us for a free consultation or give us a call at 703-327-1636 so we can answer your questions.