Posted by

Todd Thomasson on Jan 17, 2023 9:46:25 AM
If you are like a lot of Northern Virginia homeowners, you take great pride in keeping your property looking its best. But as the winter transitions into spring, you are likely to notice quite a few spring landscape clean-up services that are needed around your home.

Since we naturally spend a lot less time outside in the winter, many tasks go unnoticed until the weather begins to warm up. Plus, the winter season itself tends to lend itself to landscape problems such as yard debris and messy plant beds.

That being said, you're busy. You already have a lot on your plate and don't necessarily have time for spring yard clean-up services. But it can still feel challenging to pay for work that you could do yourself.

In this article, we'll explore why spring yard clean-up services are worth the cost so that you can let go of that guilt and simply hand this work over to a landscape professional in Northern Virginia who will get it done for you.
Spring Yard Clean-Up is Time-Consuming
Spring landscape clean-up services like removing leaves and winter debris, cutting back perennials and grasses, and trimming shrubs might seem like relatively simple work that you can knock out in a weekend. But once you dive into these tasks, you'll quickly learn that it's a lot more than you probably bargained for.

Most of the time, spring landscape clean-up services are going to involve investing several free weekends of your time…and we know that you have a lot better things you could be doing.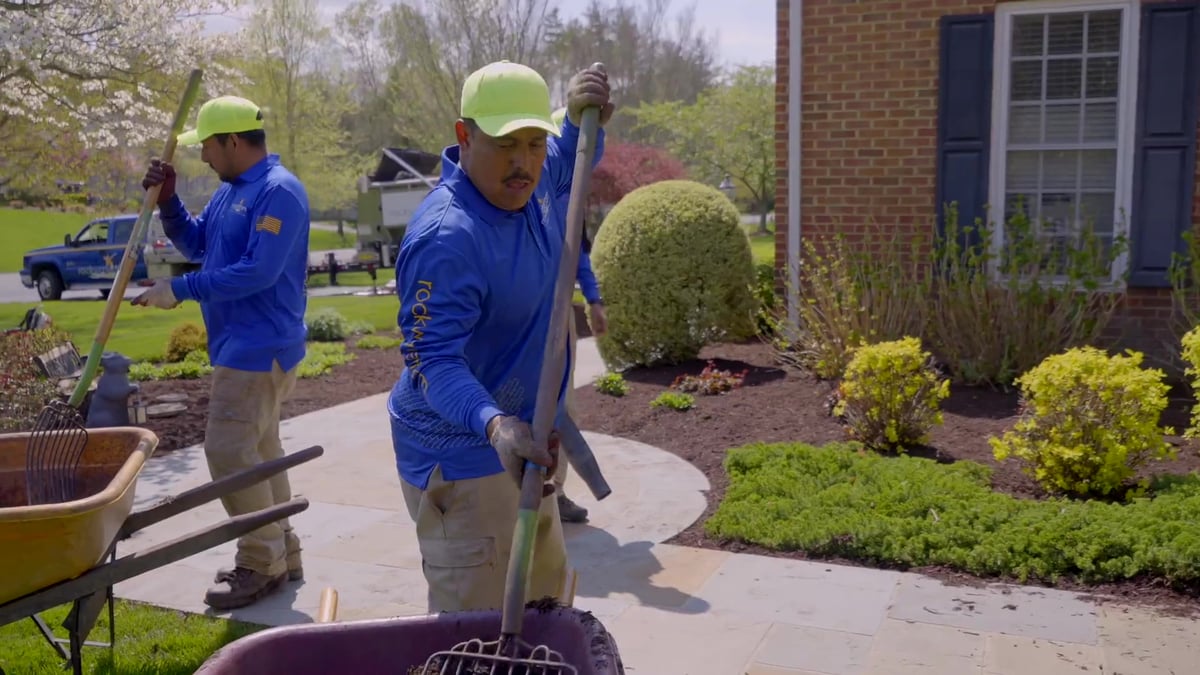 The truth is, this kind of work is really time-consuming for the individual homeowner. Even if you get your whole family involved, there's a lot to do. This is one of the key reasons why people ultimately see the value in paying a professional crew to handle the work for you.

A professional landscape maintenance crew is going to be able to knock clean up services out much faster for a few reasons.

For one, a crew is simply a lot more efficient than a single weekend warrior. It is work that they perform all of the time, so they are efficient and know exactly what needs to get done.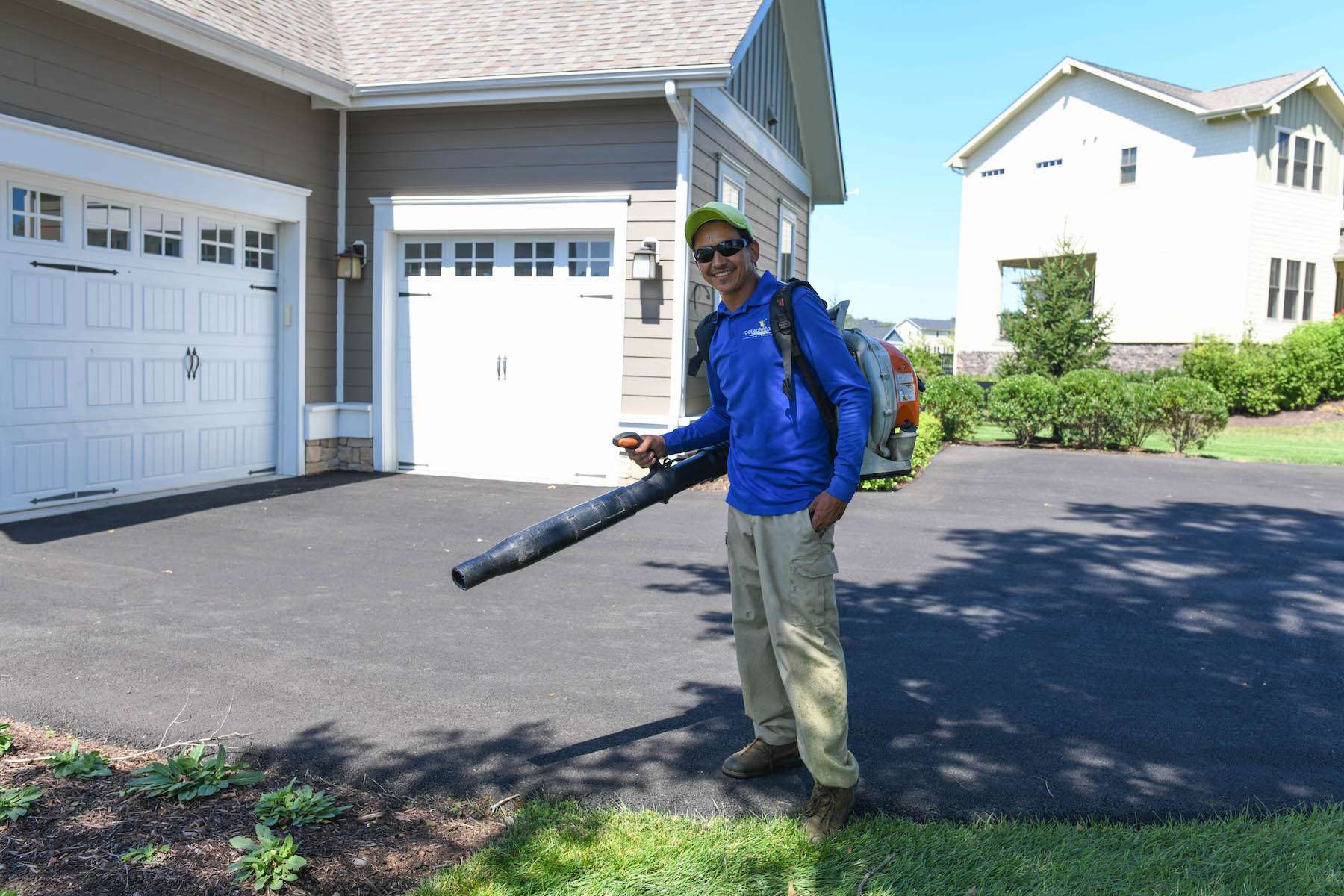 But it's also helpful that they have the right equipment to get all of your spring yard clean up services done exactly as they should. How many times have you gone out to work in your yard only to realize you don't actually have the right tools? Oftentimes, landscaping services turn into trips back and forth from the hardware store which consumes even more of your time (and money).

It's so much easier to hand these tasks over to a professional landscape crew who can get them done for you.
Spring Yard Clean Up Services are Laborious
In addition to being time-consuming, it's important to note that spring yard cleanup is also back-breaking work.

Homeowners often tell us that they overestimated how much work was involved (and how tiring it really was). That's why we sometimes get calls to finish partially completed spring clean-ups.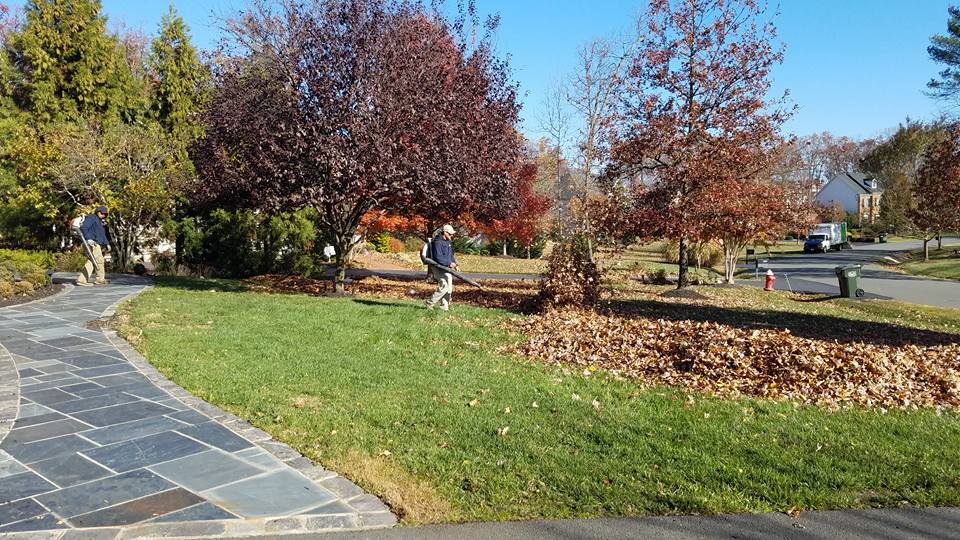 You might feel like these tasks seem simple enough to do but if you're not used to doing them, it can be exhausting.

Again, rather than spend your weekend pulling muscles doing work you're not used to doing, many homeowners quickly see the value in simply paying a professional to handle it for you. It doesn't mean you can't get your exercise. But chances are you'd rather do it jogging, playing tennis, or at the gym like you usually do.
You'll Ensure the Work is Done Right
Most spring yard clean-up tasks are not that complicated. Things like cleaning up yard debris and weeding are pretty straightforward.

But some spring yard clean-up services are a bit more complex.

Tasks like pruning, mulching, and edging can involve a little bit more know-how and you want to make sure that they are done right. For example, ensuring that certain shrubs are pruned at just the right time can make a big difference. People sometimes don't realize that certain species have very specific pruning needs.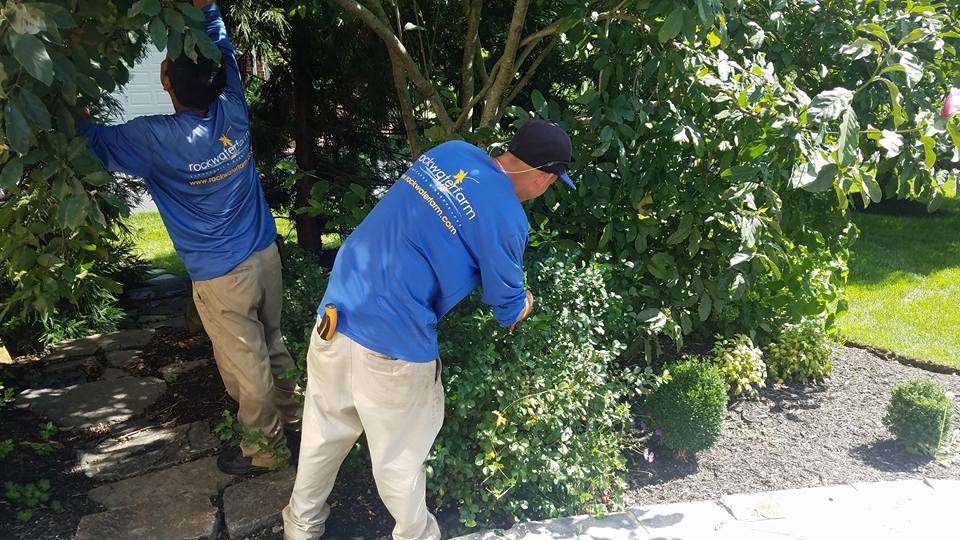 While a lot of homeowners try to go out on a weekend and trim everything at once, that is not the ideal approach to the process as some shrubs can actually be damaged if trimmed at the wrong time. It's important to put a bit of forethought and planning into it so that you are trimming at the best time.

A key benefit to investing in professional clean-up services is making sure that everything is done exactly right. You won't end up with errors such as impacting a shrub's ability to bloom because it was pruned wrong.

There's also a noticeable difference between a professional landscape maintenance job and one that was performed by the homeowner (or even a subpar landscaper). You want results that look perfectly groomed for that professional touch. All of that is important when it comes to curb appeal and even the value of your property as a whole.

Since it's a difference you can see, it's worth investing in professional work.
The Cost of Spring Clean-Up Landscaping is More Reasonable Than You Might Assume
Finally, we know that homeowners tend to assume the cost of spring clean up landscaping is more than they really want to pay. But more often than not, it's less expensive than they thought it would be.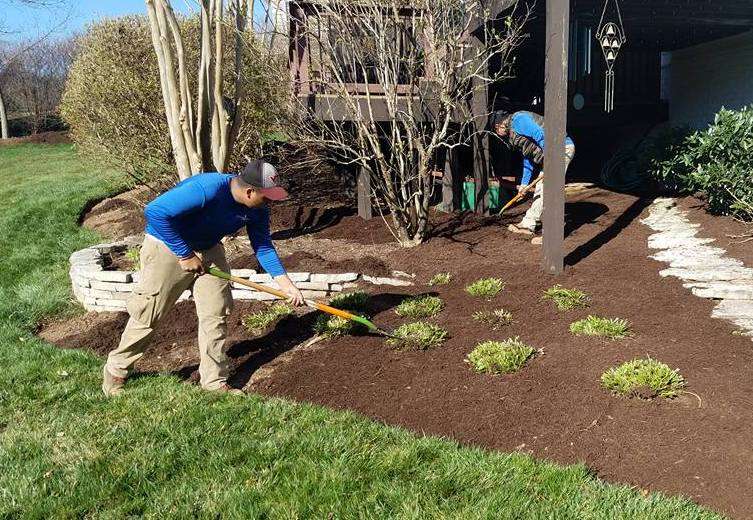 It's really all about perspective. It's not exactly "Free" to do these services on your own. You have to think about the tools and equipment that you might need to get your yard cleaned up for the spring. Chances are, there are some things that you may need to buy.

But more than anything, it's important not to lose sight that your time is valuable. Don't undervalue your time and fill your weekends with landscaping services you didn't really want to do. By investing in professional services, you gain back your free time to spend it as you wish.
Investing in Spring Yard Clean-Up Services
You may already recognize that keeping up with all of the spring landscape maintenance services involved in having a great-looking property is time-consuming. That might be why you're looking for professional landscape clean up in Northern Virginia.

You'd rather have a reliable company handle these services for you than have to spend all of your free time keeping up with them.
But hiring a company that isn't on top of these tasks could be just as frustrating. While you might not be the one out there doing the work, you still feel as though you need to keep up with everything to ensure it's getting done.

Spending your weekends babysitting a landscape company is almost as bad as just doing the work yourself because now you're behind. While all of the other homes on your block seem to have immaculate properties, you're out on yours looking at everything that was missed.
Making the Wise Choice in Landscape Clean-Up in Northern Virginia
What you really want is a Northern Virginia landscaping company that sets up a proactive plan that is going to take care of everything. While spring is obviously a crucial time for landscaping, there are needs that will come up in the summer and the fall as well. By hiring a proactive company that is almost more of a property manager, you can be sure that your lawn is always looking its best—regardless of the season.

That's exactly what you can expect when you hire Rock Water Farm for your landscape maintenance services. We will develop a customized plan that is specific to your property needs.

This will not only mean that you gain back valuable free time but you'll also have a property that has a professional look.

Rather than waste any more time worrying about cleaning up your yard, let us handle it for you. You'll quickly see that it was worth your investment.

Are you ready to have a property that you are proud of at your Haymarket, Gainesville, or Purcellville, VA home? If so, talk to an expert, choose a solution that rocks, and get ready to see your dreams begin to take shape!