Posted by

Todd Thomasson on Jun 15, 2020 9:00:00 AM
We know there are a lot of landscaping companies. In fact, you may even feel a bit overwhelmed with so many options that you wind up settling on someone without much research into their background. We want to urge the importance of doing adequate research when it comes to hiring a quality landscape professional. Unfortunately there are a lot of fly-by-night landscapers out there that could leave you high and dry.
Too often we've heard the horror stories from homeowners who thought they were hiring a legitimate landscaper, only to wind up with shoddy work. We've even heard stories of projects that were left incomplete—but the landscaper was no longer able to be reached. They'd taken the cash and disappeared even though the job wasn't done. Even more concerning is working with a landscaping company that isn't properly insured. A worker gets hurt on your property and suddenly you're liable as the property owner.
These horror stories can happen when you don't know the red flags to watch out for when hiring a landscaping company. It takes a little time to do some research, but it's absolutely worth the effort.
Red Flags to Watch For When Hiring a Landscaping Company
In order to help you in your search, we've put together a list of red flags to help you identify a bad landscaping company. If you encounter any of these signs in your quest for a landscape professional, move on to another company.
1. The Landscape "Company" Has No Permanent Brand Image
If a landscape company you're looking into doesn't have shirts with a company name or any sort of branding on their vehicle, a warning buzzer should go off in your head. Do they have a website or a company address? If not, this is probably a fly-by-night landscaper.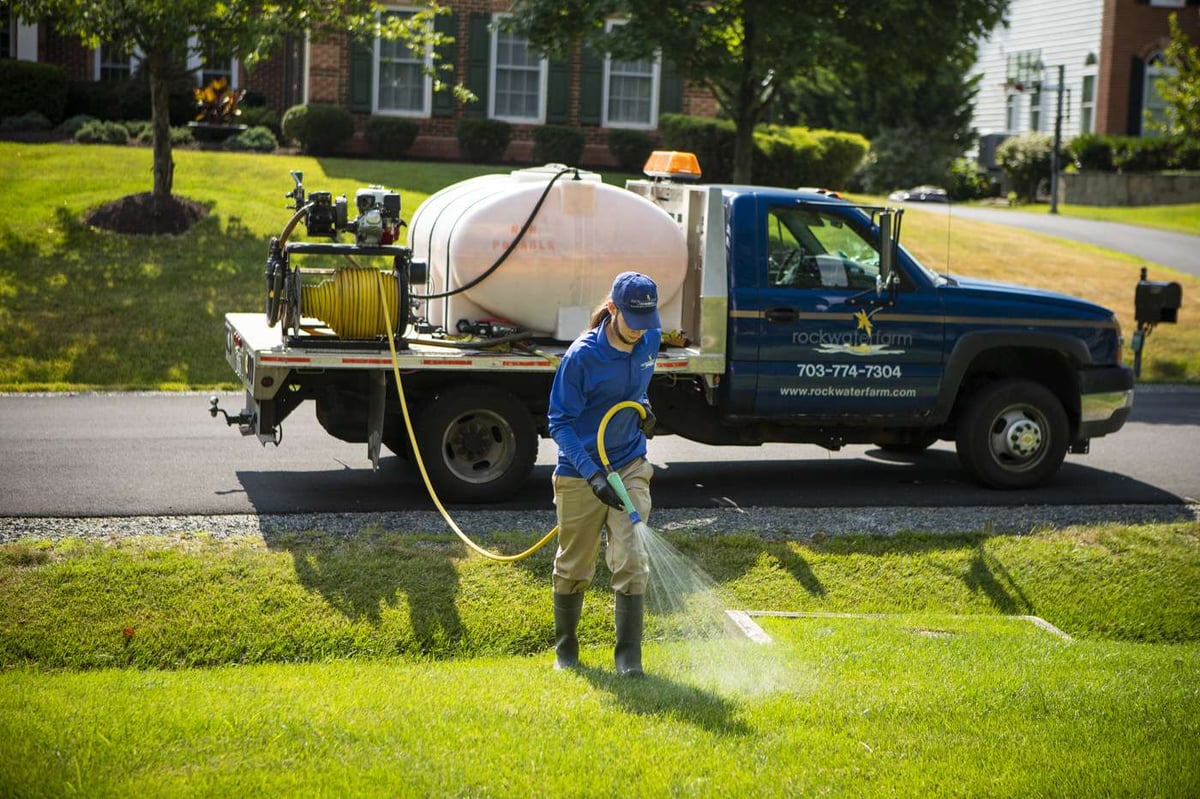 In fact, maybe one day they're landscaping and the next they're painting a house or doing general contracting. This kind of person could not have developed an expert skill set in landscaping and you should be leery about what you'll get from them. Only use a company that looks like they are here to stay with branded trucks and uniforms.
2. The Landscaper Wants to be Paid Upfront - in Cash
Most landscape companies will likely take an upfront deposit on any project you agree to, but a landscaper that asks for the full amount upfront should be questioned. What's to say they aren't going to take your money and run? This is a definite red flag.
3. They Have a "Verbal-Only" Agreement
When you're signing on for a project with a professional landscaping company, you should expect to receive a contract with terms and agreements. This is beneficial on both ends. The landscaper that wants to get started on your project without any contract is one to avoid. After all, what is holding that individual accountable for the work that they do when there is no signed documentation? Steer clear of verbal agreements. In this day and age it's simply not prudent.
4. They Have a High Pressure Sales Approach
If the landscape contractor you're considering is taking a very high-pressure sales approach to get you to agree to work, you should tread cautiously. A company that is this desperate for work might have nothing else in the books and that doesn't say a lot about the quality of their work. This may also be another circumstance where the individual could take your money and run. Don't feel pressured into anything you're not comfortable with.
5. The Landscaper Can't Provide an Estimate or Design
If the landscaper you're considering for a project can't provide you an estimate with how much the work is going to cost or a design for a construction project, run it's a red flag. This is either an individual who has never done this kind of project before (therefore he or she has no concept of what it will cost) or it is someone who knows how much it will cost but is worried it will scare you away.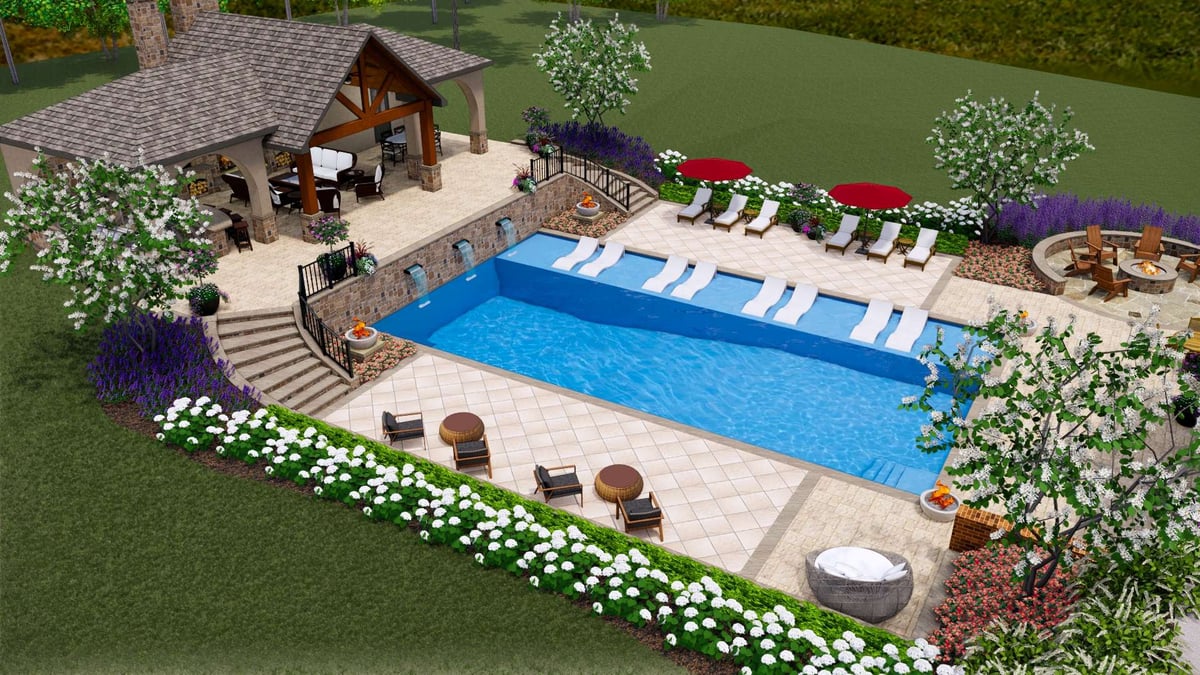 Both are problematic. The truth is that a lot of people don't have a realistic sense of how much a landscaping project will cost but you should seek out a professional who can provide you with an honest estimate. Not a company that plays games.
6. The Company Offers Sketchy Promotions
These are the "too good to be true" promotions that turn out to be, well, too good to be true. There is a big difference between promotions that are gimmicky and promotions that are downright sketchy. This is one of those scenarios where your gut instinct might come into play. If you have a feeling like it's too good to be true, it probably is and that should make you question the company and its intentions. Are they just trying to get your money and run? Are they going to do a slap-together job and move on? If the price sounds way too cheap it's probably because you're going to get poor workmanship, low quality products, or a half-finished job.
7. Poor Communication From the Get-go
If the project isn't even underway and you already feel like there's a communication gap, you should be worried. Communication between the customer and the landscaping company is absolutely critical throughout the entire process and if you're not feeling that they're communicating well now (when they should be all about keeping you happy so that you hire them) they certainly aren't going to communicate once the project is underway.
8. The Company Has Bad Reviews
Sure, one bad review here or there shouldn't be enough to steer you away from a landscape company. There are always going to be disgruntled customer cases that weren't really fair to the company and of course there are always two sides to a story. However, if a company has repeatedly received bad online reviews that should be enough to scare you away.
Instead, choose a landscaper that has plenty of good online reviews with a rating of at least 4.5 stars. Clearly a landscaping company that has this much online response takes time to make sure their clients are happy.
9. The Landscape Company Doesn't Have a Portfolio
Does the landscape company you're considering have examples of their past work? A reputable company is going to have a portfolio of their work to show off and will even be able to put you in touch with clients if you want. But if the company you're considering doesn't have any examples of their work you have to question whether they've ever done a project like yours before.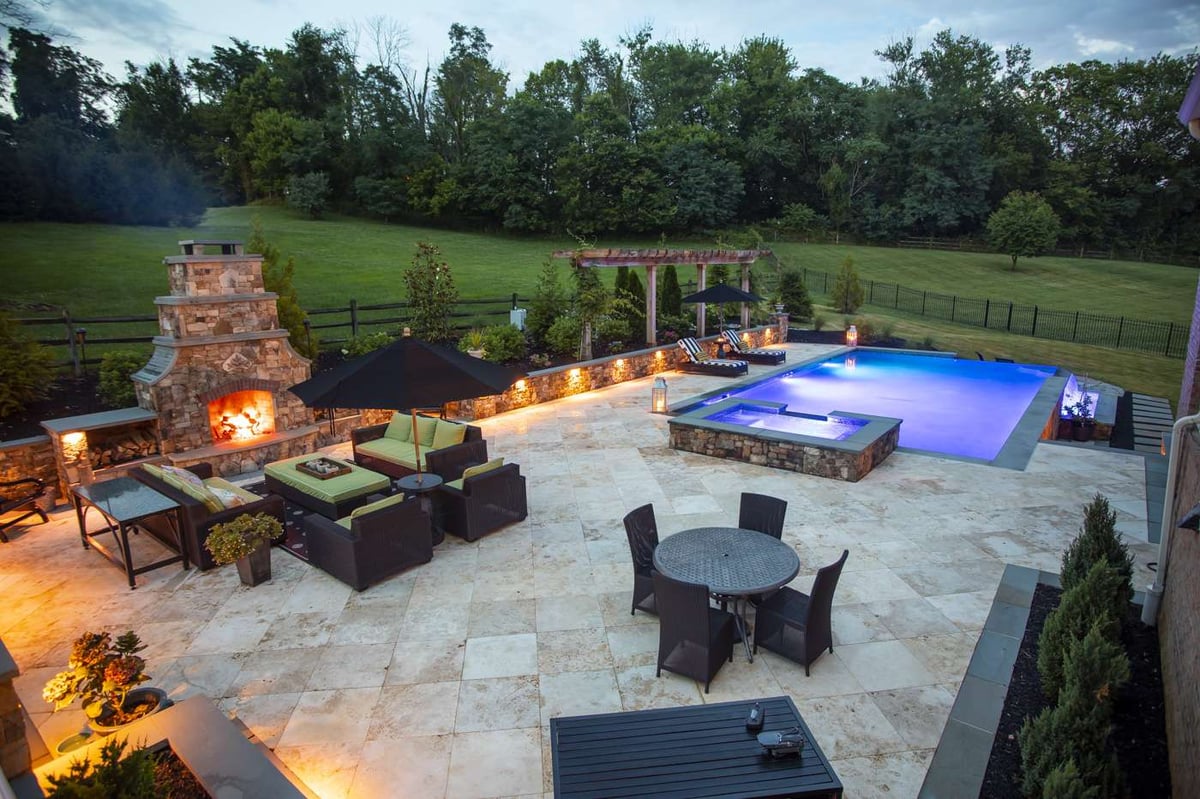 10. The Landscaper is Using a Personal Vehicle
Sure there are reputable landscape companies in which a personal vehicle is used by the owner or salesperson to visit clients. But it should at least raise a flag as to whether or not this is a company that owns its own equipment or whether they rent everything. The latter can be concerning for several reasons. For one, they obviously aren't a big enough operation to own equipment so they probably haven't done all that many landscaping jobs. In addition, there is also a learning curve when you're utilizing rented equipment versus your own that you've used day in and day out. A company that doesn't have the right equipment for the job or has to rent everything they need should raise a red flag to identify a bad landscaping company.
11. No Evidence of Liability or Worker's Comp Insurance
One of the scariest possibilities in hiring a bad landscape company is finding out that they have no insurance coverage after they've already done major damage on your property. Landscape equipment can be quite dangerous and has the power to do a lot of damage. You want to be sure that the company you're using is properly insured. Even more scary is the thought of someone getting hurt on your property and you being liable for that injury. A reputable landscape company will be able to show you proof that they are properly insured and that everything is up to date.
Questions to Ask
a Landscape Company
We recognize that not all of these red flags are so easily seen. If all of these red flags were noticeable, chances are you'd already be running from the bad landscaping companies that are out there. But the fact is that some landscape companies appear legit even though they really are not. This is exactly why those horror stories of homeowners who were duped exist. More often than not, they assumed they were hiring a reputable landscape company and found out too late that they were not.
We don't want this to happen to you. Even if you don't choose Rock Water Farm for your landscaping needs in Northern Virginia, we hate to see people in our community being taken advantage of.
Here are some questions you can ask to weed out the bad from the good:
Do you have a website I could check out?

What will the payment structure be like for this job?

Can I see an example of your contract?

When will I get an estimate?

How do you communicate with clients? Email? Text? Written notes if I'm not home?

Can I please have three of your client references?

Do you own all your own equipment?

Can I see a copy of your liability insurance?

Do you have any photos of your work that I can see?
As you do your due diligence and explore options in the area, we hope that you will heed our advice and avoid getting drawn in by offers or deals that are simply too good to be true. Watching out for these red flags should help you narrow your search and choose a reputable landscaping company that won't leave you in the lurch. At the end of the day you're investing a lot of money in your landscape project and you want to find a reputable company for the job who will deliver on their promises.
We hope that you'll consider Rock Water Farm as the reputable landscape company for your next landscape project in Ashburn, Aldie, Leesburg, Haymarket, VA or surrounding areas. If you'd like to find out more about us, schedule a free consultation or give us a call at 703-327-1636 and we can answer any of your questions.