Posted by

Todd Thomasson on Jul 8, 2021 9:40:58 AM
If you're a new homeowner, then you might have questions about your landscaping. Whether it's your first time ever owning a home or you've moved to a new home and have a lawn or landscaping you're unfamiliar with, you just want to make sure that you're making the best decisions.

There's no question that caring for a lawn and landscape can be a lot of work. You want to do the best possible job, but you might not even know where to begin with decision making and plans. That's why we've rounded up this list of landscaping tips for new homeowners in Northern Virginia.

We want to help guide you toward wise choices for your property.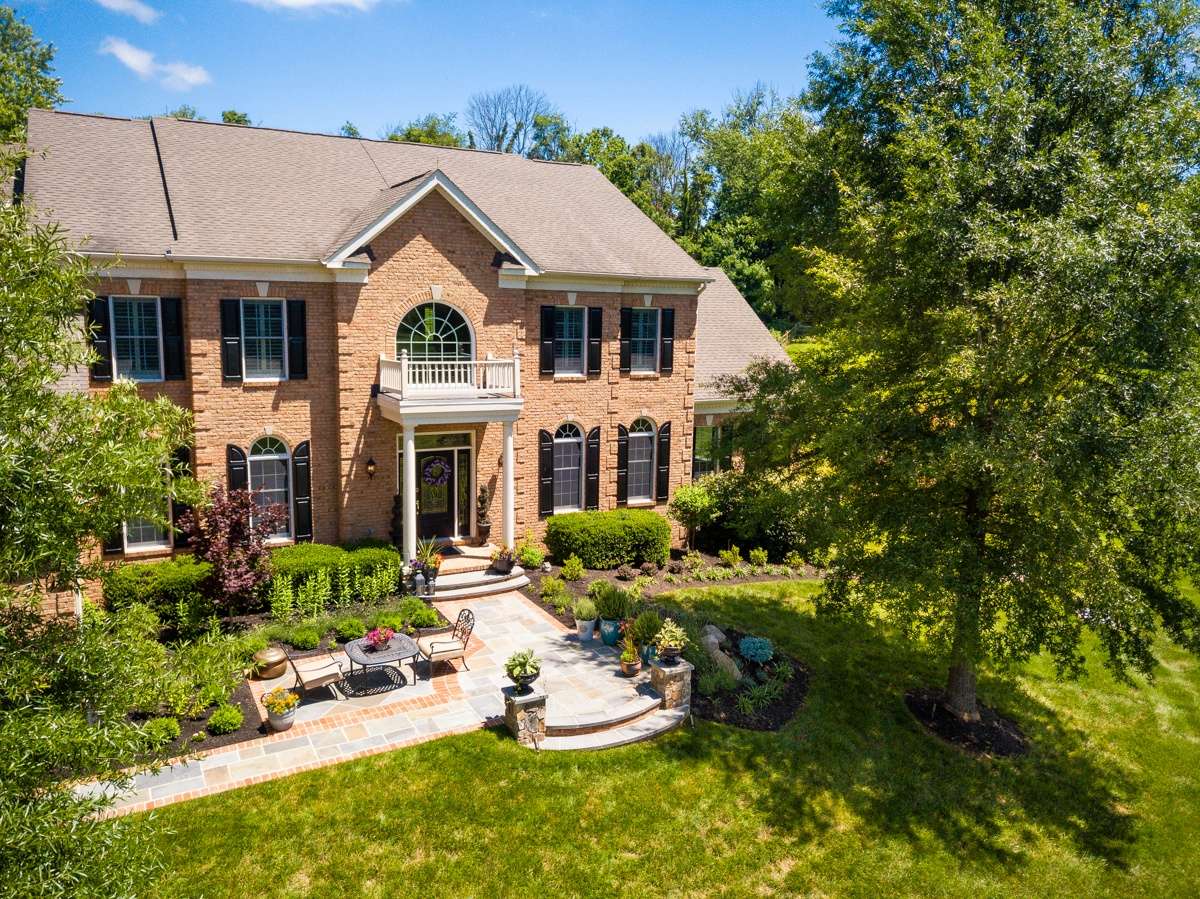 Landscaping Tips for New Homeowners
Adding or changing landscaping on your Northern Virginia property is an exciting endeavor! Outdoor space is so important when it comes to enjoying your home to the fullest, so you want a landscape that will draw you outside and help make your time there more enjoyable.

Here are some ideas that will help set you up for success as you get started with landscaping your new home.
1. Start with a Plan
It always helps to start the landscaping process with a plan.

What do you have in mind for landscaping your new home? Are you looking to work with what's already there or will you be starting totally fresh? Or, perhaps you don't even have much or any landscaping if it's a brand-new home. So often, contractors add the bare minimum—maybe a single ornamental tree and a few shrubs. If that's the case, you're practically starting with a clean slate.

As you begin, it's very helpful to have a good idea of what you're looking to do (your "wants and needs") so that you can give your landscape professional some direction as to what you expect. That being said, you don't have to know it all. That's where you can rely on your landscape professional for his or her expertise.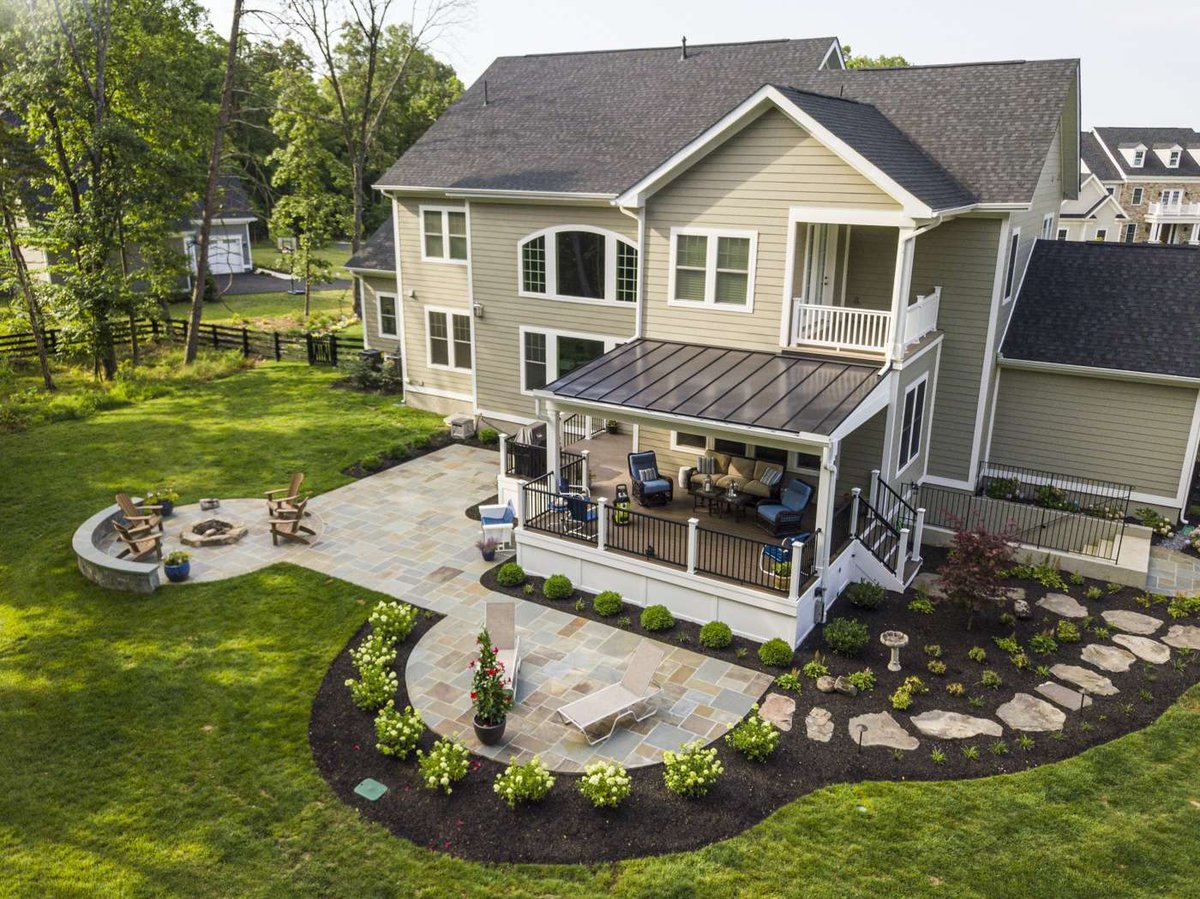 2. Know Your Landscape Budget
Oftentimes homeowners don't always think about their budget early enough in the landscape planning stage and this can lead to unnecessary frustrations down the line. So often, homeowners tell us, "I don't really have a budget." Usually the reason is that people say they don't know what to expect landscaping to cost.

However, we know that everyone (no matter the size of their project), generally has a threshold that they don't want to surpass. That's a starting place for a budget. After all, even if you're planning on a large-scale project, we know it's unlikely that you have no cut-off as far as what you're willing to spend. We have yet to meet a client with an unlimited budget.

All that being said, we certainly understand that budget is often an uncomfortable discussion point for people. And they are often worried that sharing how much they're willing to spend will mean they'll end up getting ripped off.

In reality, with a reputable landscape contractor, defining a budget will give them the appropriate confines to start creating your new landscape. Without that information, they could completely miss the mark as far as what you're looking for.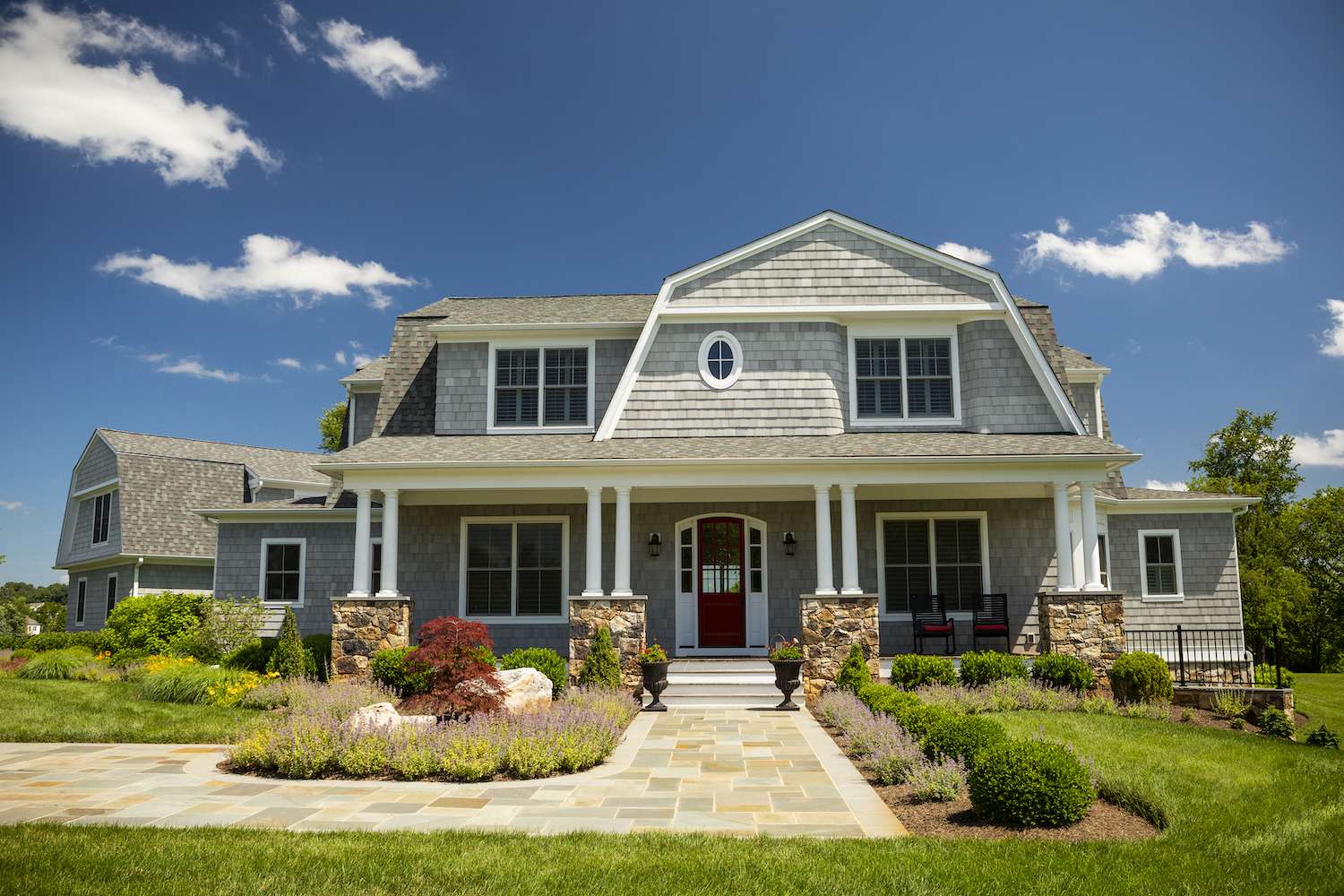 3. Research a Plant Palette
When it comes to landscaping your new home it's important to recognize that certain plants might not be the right fit for your property. There's so much more to plant selection than just choosing ones that "look nice." You'll need to do some research to understand the best plants for the area on your property where they'll be installed on your property.

We've written a lot of different articles on related topics such as plants that are best around a pool, plants that are deer-resistant (if you live in an area with a lot of deer), and even plants that are drought-tolerant, and therefore lower maintenance.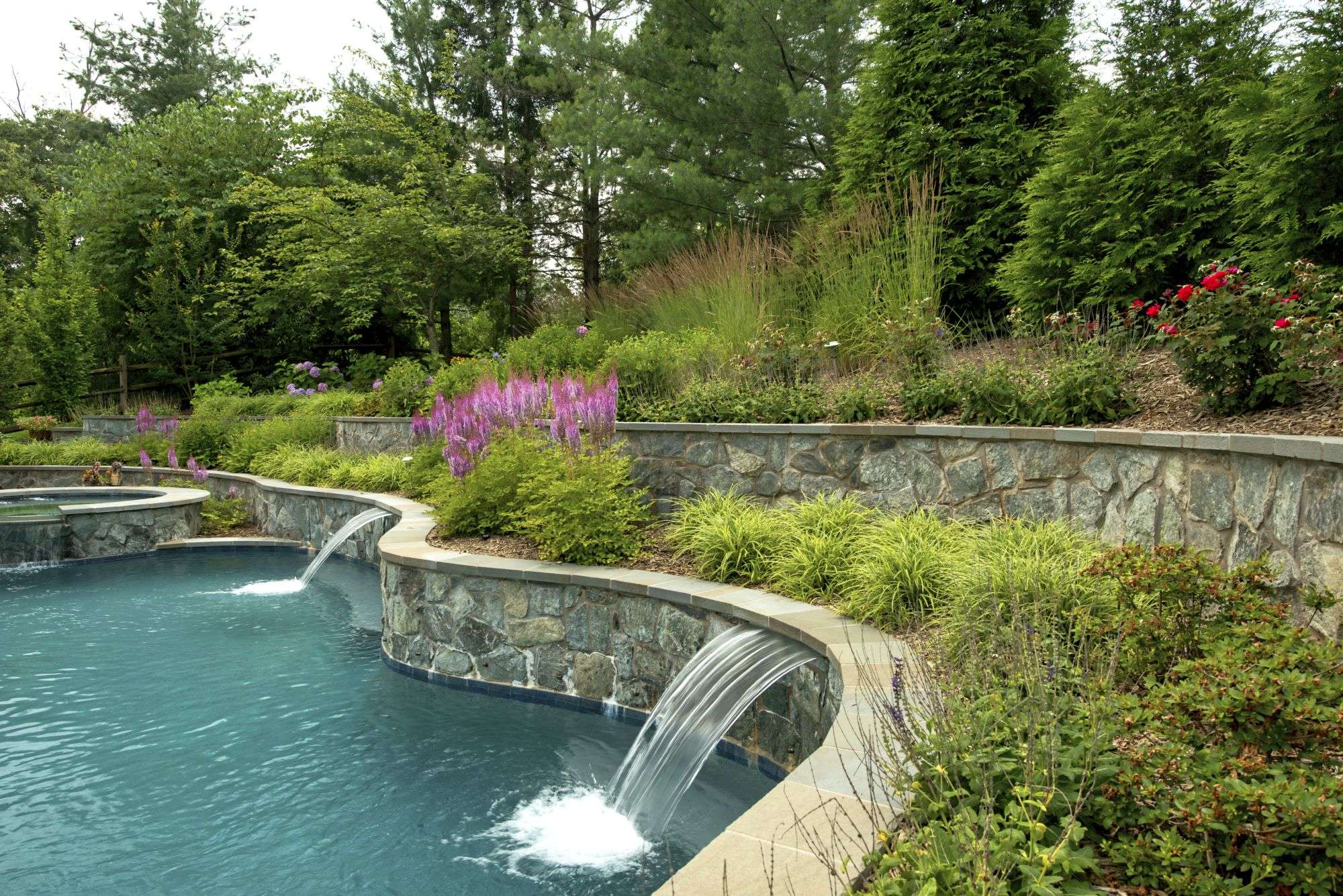 There is also a vital consideration of putting the "right plant in the right place," meaning that many plants have necessary growing conditions and will under-perform or even die if planted in the wrong spot for their needs. For instance, a plant that thrives in the sun will never perform well in a shady spot on your property.

Of course, there is also the arrangement or layout to consider, too. You might choose plants that are well-suited to where they're being planted, but if they're installed in an unattractive way, it's going to become a frustration or eyesore. Details such as plant size and spacing and also color are really important in the finished look.

We know there's a tremendous amount of information to consider, which is why it helps to allow a landscape professional with horticultural expertise (and an eye for design) to guide you.
4. Understand the Maintenance Involved With Your New Landscape
Transforming your home's landscaping is such an exciting endeavor that it can be easy to remain focused on that part of the project. But it's important to remember that once the landscape is installed, it will need to be maintained, too. In order to get the most out of your landscaping investment, you want to make sure that it is regularly cared for.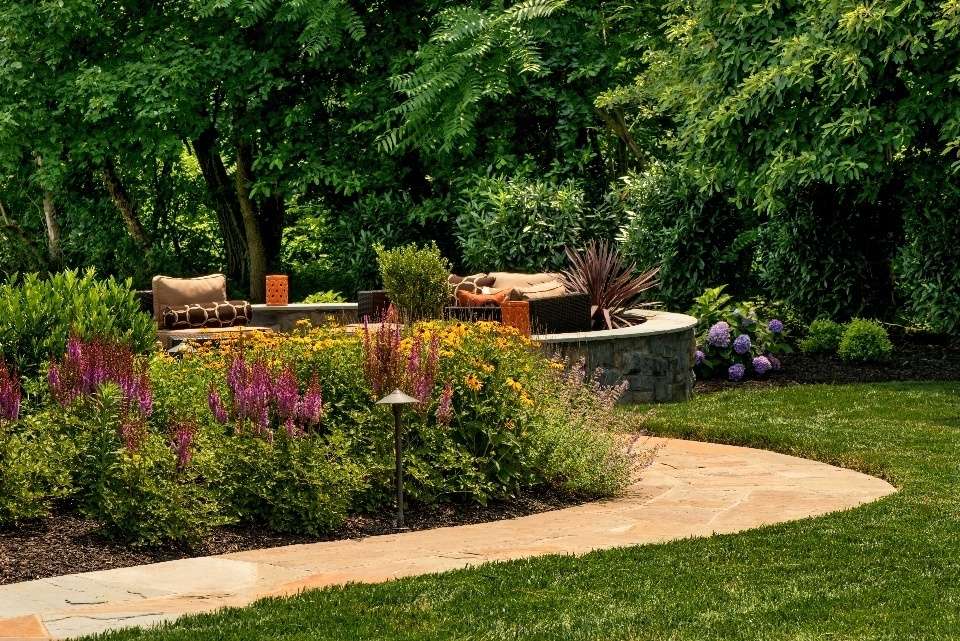 For that reason, it can be helpful to think about landscape maintenance on the front end of the project. The decisions that you make during the planning process will ultimately impact how much (and what type of) maintenance will be needed.

Many homeowners are interested in a low maintenance landscape, even if they plan to have it professionally maintained. That's because they don't want the landscape to get super messy in between visits—and they don't want to spend a lot of extra money to try and keep things looking nice.

Instead, making low maintenance choices such as using drought-tolerant plant material (which tend to be native species, adapted to our region), installing high-quality mulch, and choosing high-quality building materials that will last can all make a big difference in the amount of upkeep required.
5. Hire a Landscaping Pro to Install and Maintain Landscaping at Your New Home
Finally, remember that you don't have to do all of this yourself. By hiring a landscaping professional, you can feel confident that you're making the best choices in regard to the installation and that it will be maintained properly, too.

A great professional will also have helpful landscaping tips for new homeowners to help guide you toward smart choices you might not have even thought of. A professional like this will be thinking not only how the design is going to look on the day that it's completed, but also how it's going to look and perform for years to come.

That's critical when it comes to getting the most out of your property.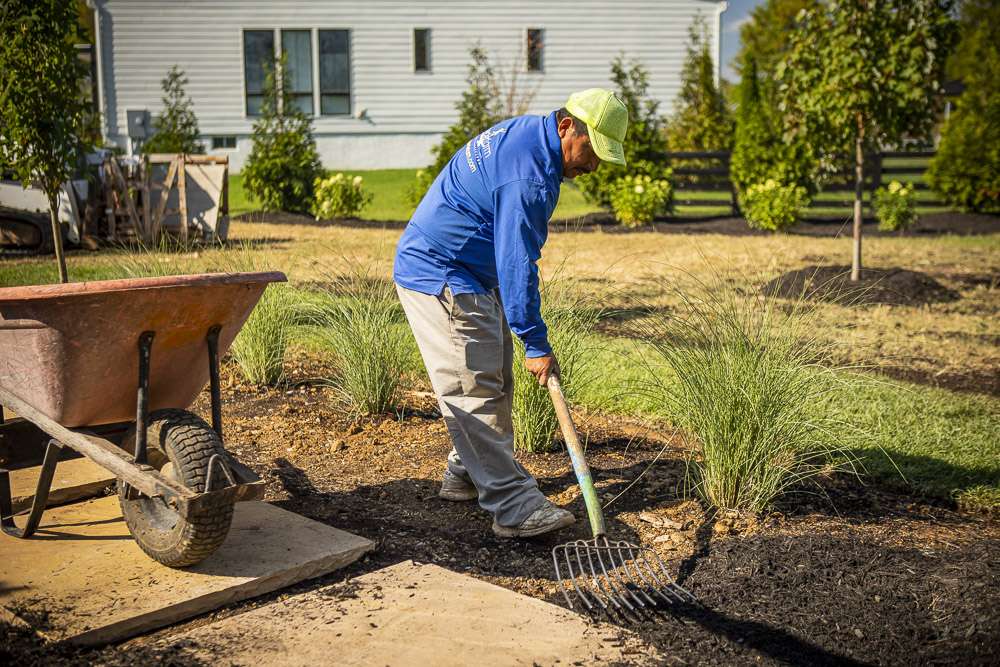 Making a Wise Choice for Landscaping at Your New Home
At Rock Water Farm, we handle both the landscape design and the landscape maintenance in-house, which means that we can think about the big picture when we're working on the creation process. Both of these elements need to go hand-in-hand. After all, if you're going to invest a lot of money into your landscape, you want it to look good for more than a couple of months.

The bottom line is that we want to help ensure that you end up with a landscape design that you'll love for the long haul so that you'll be able to enjoy it down the road (as much as you do now).

Unfortunately, not all landscape professionals take the importance of both design and maintenance as important as they should. Oftentimes companies tend to focus on one or the other. But you want a landscaper that can look at the big picture.

You also want to know that you've hired a pro that is focused on giving you the best results by implementing best practices as well as top-quality materials that will help ensure your finished space is one that you love.

By choosing a professional who knows what's needed on your property, you're investing in ensuring that it will continue to look and perform its best for years to come! After all, while your home may be new to you now, you want it to start feeling like "your own" as soon as possible. With a gorgeous landscape that you love, you'll quickly find that it has everything you could want.

If you'd like to get started on planning a landscape for your new home in Gainesville, Haymarket, or Bristow, VA property, talk to an expert, choose a solution that rocks, and then get ready to enjoy your property to the fullest.