Finding a service for landscaping in South Riding, VA may have seemed like a simple enough task when you got started but maybe you're beginning to realize that you have a lot of options.
With so many different landscaping companies in South Riding, how can you know what to look for (particularly when different landscaping services are making very different claims)?
One of the biggest misconceptions about companies offering landscaping maintenance services (as well as design/build, for that matter) is that they are all alike. While these companies might appear similar on the surface, there are actually a variety of factors to compare from one company to another.
That's why you need to dig deeper than just a "surface look."
Of course, that can be a bit daunting if you don't know what to look for. We often get asked what makes one company different from another. That's why we've put together this guide that should help you get a sense of how to perform a fair comparison.
Look at Service Offerings for Landscaping in South Riding, VA
First and foremost, if you're looking for "maintenance work," you need to understand what that means from one company to the next. There are lots of companies that say they offer "landscape maintenance," but when you dig into what that means, their service offerings fall short of what you might want.
For instance, there are a lot of companies that don't offer professional mowing. Of course, there are also a lot of companies that offer mowing, but don't get into any lawn care services.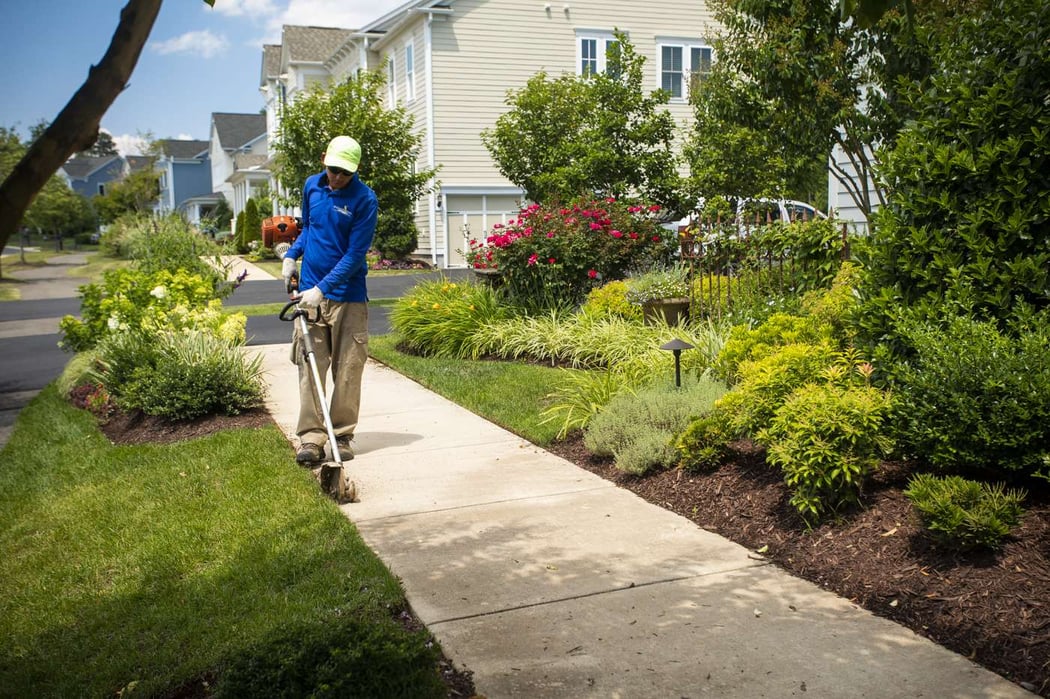 If you are looking for comprehensive landscaping in South Riding, VA, then you'll want to make sure you do some research and check out all of the different landscaping services that company actually offers.
At Rock Water Farm, our lawn and landscape maintenance services include combinations of the following:
Spring, Summer, or Fall Clean-ups
Edging & Mulching
Weeding
Shrub Pruning or Trimming
Leaf Clean-up
Weekly Mowing and Edging/Trimming
Aeration, Overseeding, & Topdressing
Organic Mosquito, Flea, & Tick Control
Of course, we also have an entire design/build division, which many of our South Riding, VA landscaping clients see as an added value. Even if they are looking for landscape maintenance right now, they recognize that future design/installation needs may arise and it's nice to not have to start the research process all over again for a landscaping company that can take on these types of projects, too.
How Do They Treat The Properties They Work On?
When it comes to how different landscaping companies handle these services, this can also differ dramatically. In terms of "comprehensive," you also want a company that doesn't just "mow, blow, and go," as a lot of companies do.
You want to work with a company that is truly going to understand what your property needs, and take a customized, expert approach.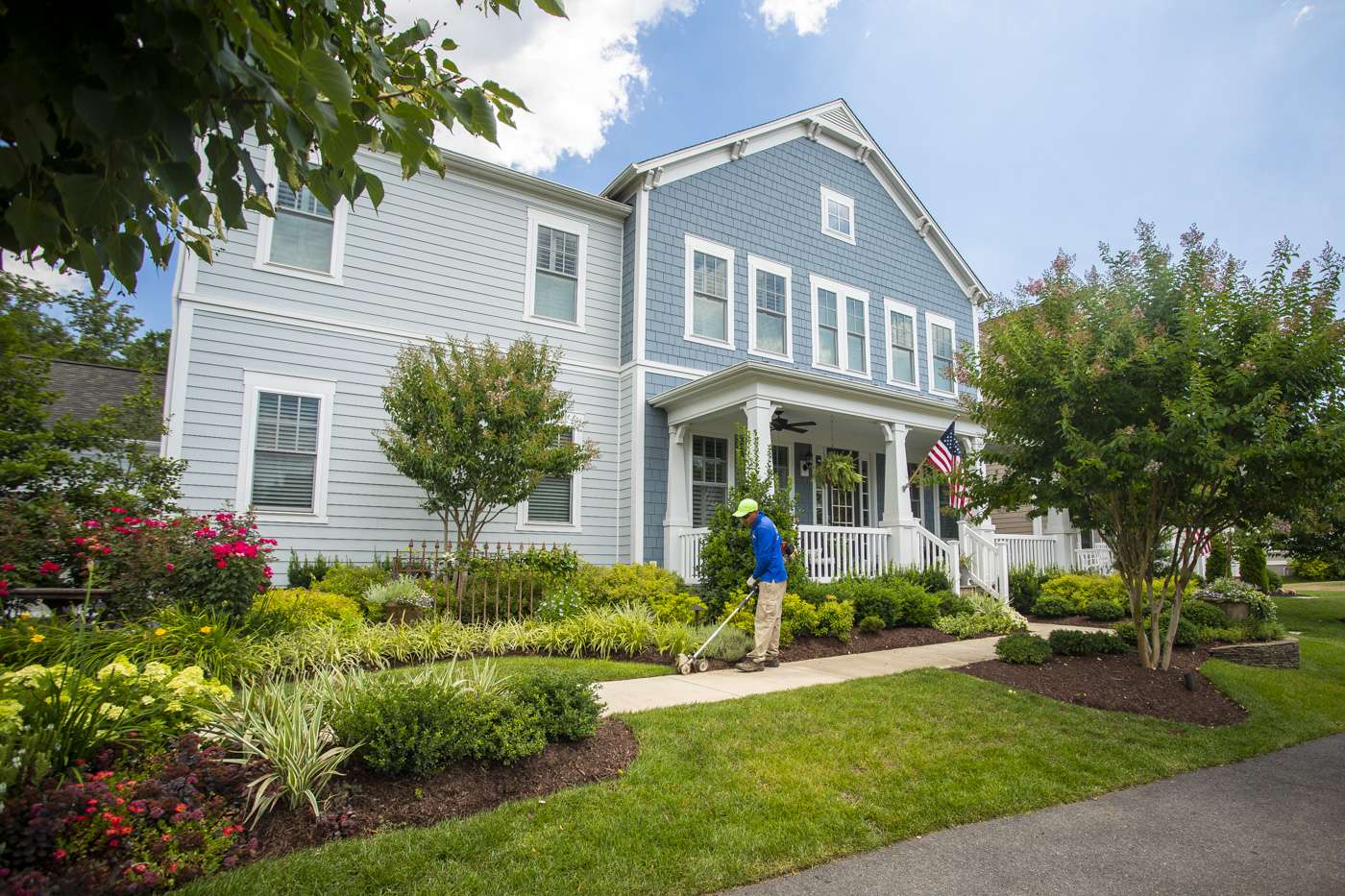 This is a little harder to judge when comparing landscaping services but you can get a sense of how a company treats its clients from that initial consultation. Digging into their website can also give you some sense of the company's philosophies and values (we'll discuss researching websites in the next point).
At Rock Water Farm, for instance, building client relationships is very important to us. We don't want to just come to your house, perform a service, and leave. We want to get to know you and do what it takes to meet your needs.
Sometimes that means helping clients with projects as they "come up." For example, we have clients who might call us when they're hosting a big party and ask us to get their landscape in shape with whatever it needs to look its best. Accommodating requests like this is part of the ongoing relationship that we have with our customers. It's not the type of service that you get from just any landscape company.
Look at "Who They Are"
With the Internet at our disposal these days, researching companies is easier than ever before and it's important to take advantage of that opportunity. You should absolutely spend time on the websites of any landscaping company that you're considering.
This is a great way to get a sense of "who they are."
The company's "About" page is one of the best places to start. Who are the people that make up the company? What is the company's history? Are there photos of the actual people that work for that company?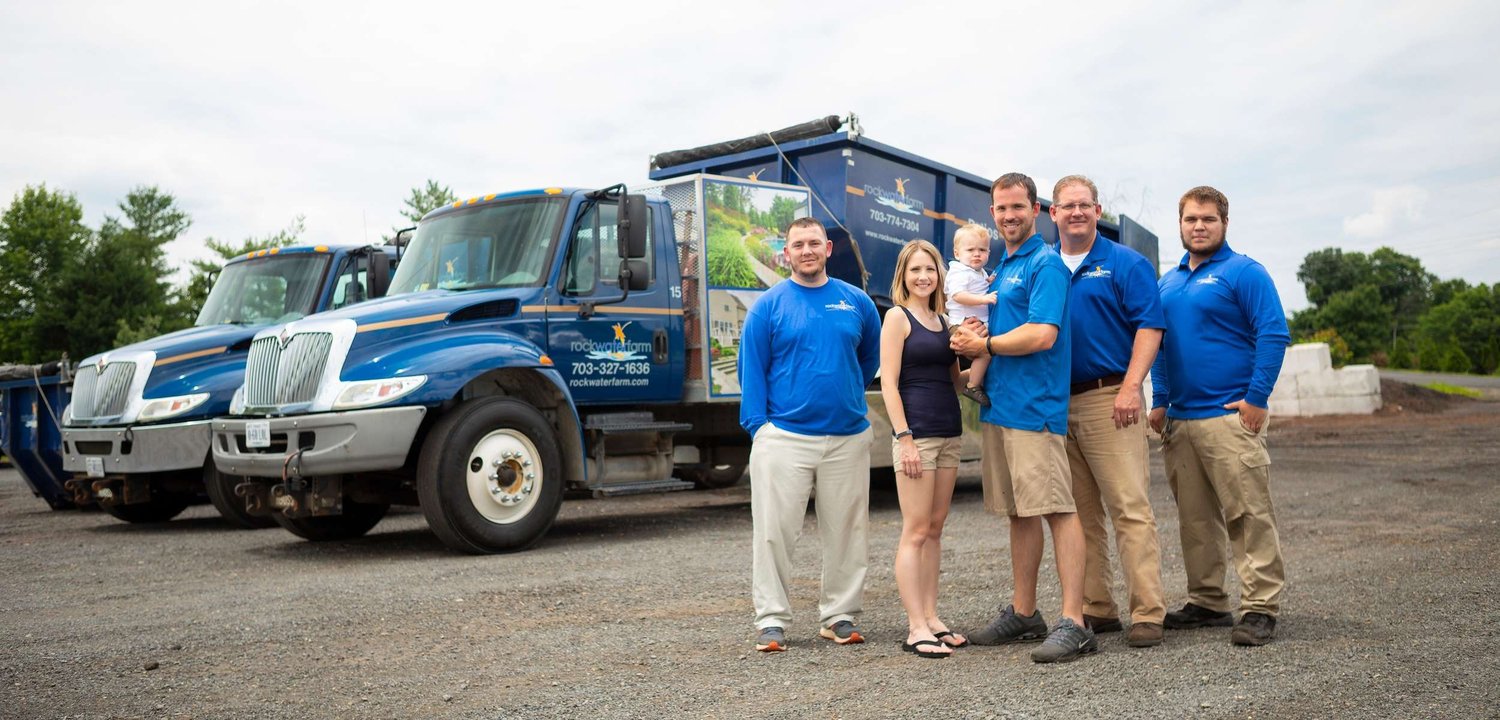 This information should help you really start to feel as though you know who you'd be dealing with if you were to hire this company.
Of course, some companies do make this difficult when they fail to include any personal information on their website. If they are using stock images instead of real team photos and they only have generic information about their company, you might not be able to use this research to find out anything more about them.
But this should be a red flag that you really can't be sure what you're going to get.
How Helpful is this Company?
Another important area of the website to peruse is any helpful content that the company might provide such as blog articles, various tip sheets and resources, or even a gallery with real client photos.
This kind of information will help you get a sense of how helpful this company is going to be when you have a problem or if you need an answer to a question.
Are they looking to keep their clients continually educated with new information and updated content? Do they have an active website that they are continually updating? If not, it's hard to tell how engaged they are with their clients.
Be Sure to Compare Online Reviews for "Social Proof"
Another really great way to compare landscaping companies in South Riding, VA is to look at their online reviews. With reviews, you can get a sense of what past and current clients have to say about any particular company and its services.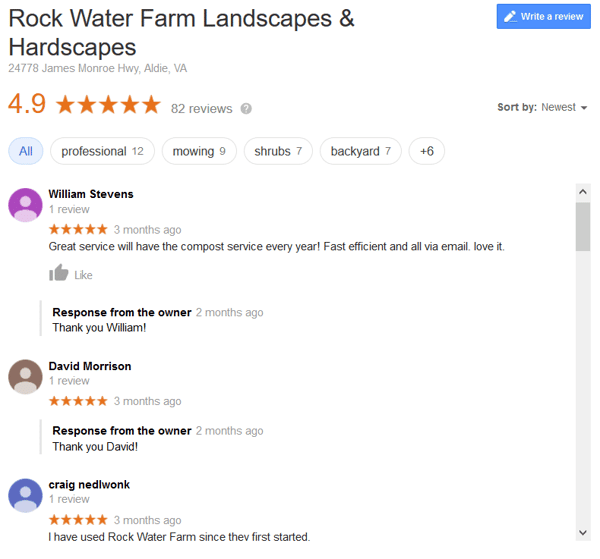 When looking at reviews, you should look at both the number of stars that the company received (on a 5-point scale) as well as how many people have reviewed the company.
Maintaining a high rating with many reviewers is more challenging than maintaining a high rank with just a few reviews. A 4-star and up ranking is good, though ideally, you want to find a company with at least a 4.5-star rating.
Make a list of all of the landscaping companies that you might be comparing and then take some time to go through their reviews.
Choosing the Best Service for Landscaping in South Riding, VA
By putting in this time to do some research, you should feel confident that you have a good grasp on which landscaping company might make the best choice for your needs.
It's a lot of work but it will absolutely pay off by ensuring that you get the results that you're after. Not only that, but by choosing wisely the first time, you won't have to start this research process all over again because of a poor choice.
As you narrow down your options, we hope that you'll consider Rock Water Farm for your ongoing landscaping needs—as well as for any enhancement or design/installation needs that might arise.
If we're on your shortlist for landscaping in South Riding, VA, then we welcome your questions so that you can find out more about us and what we do. We commend you for your hard work and dedication to finding the best landscaping company and we would be grateful for the opportunity to get to know you and how we can meet your needs.
If you're ready to get started with a landscaping company in South Riding, VA that can truly meet your needs, talk to an expert, choose a solution that rocks, and get ready to enjoy your property to the fullest.