Posted by

Todd Thomasson on Jun 7, 2022 8:00:00 AM
When it comes to creating a picture-perfect landscape, good design is critical. You might think of a landscape design as the "plan of action" to follow in the transformation of your property. When you're looking at your yard and dreaming about its potential, it might be difficult to imagine exactly how it will all come together.
But a landscape design will plan out exactly where everything in your project is going and how everything will come together. It also addresses any potential challenges that might be faced like grading or drainage.

Without this plan in place, your landscaper is working in the dark. And that can mean unwelcome surprises.

However, when it comes to creating that design, you might be wondering whether you should hire a landscape designer or a landscape architect. You may have heard of both types of designers in Northern Virginia and are wondering which is right for your project.

In order to help you make an educated decision, we're here to guide you through the process. We'll talk about the differences between a landscape designer vs. landscape architect so that you can make the best choice for your project.
What is a Landscape Designer vs. a Landscape Architect?
As the names would suggest, both of these individuals are professionals who work on landscape designs. However, the difference is credentials. A landscape architect is someone who holds a degree in landscape architecture.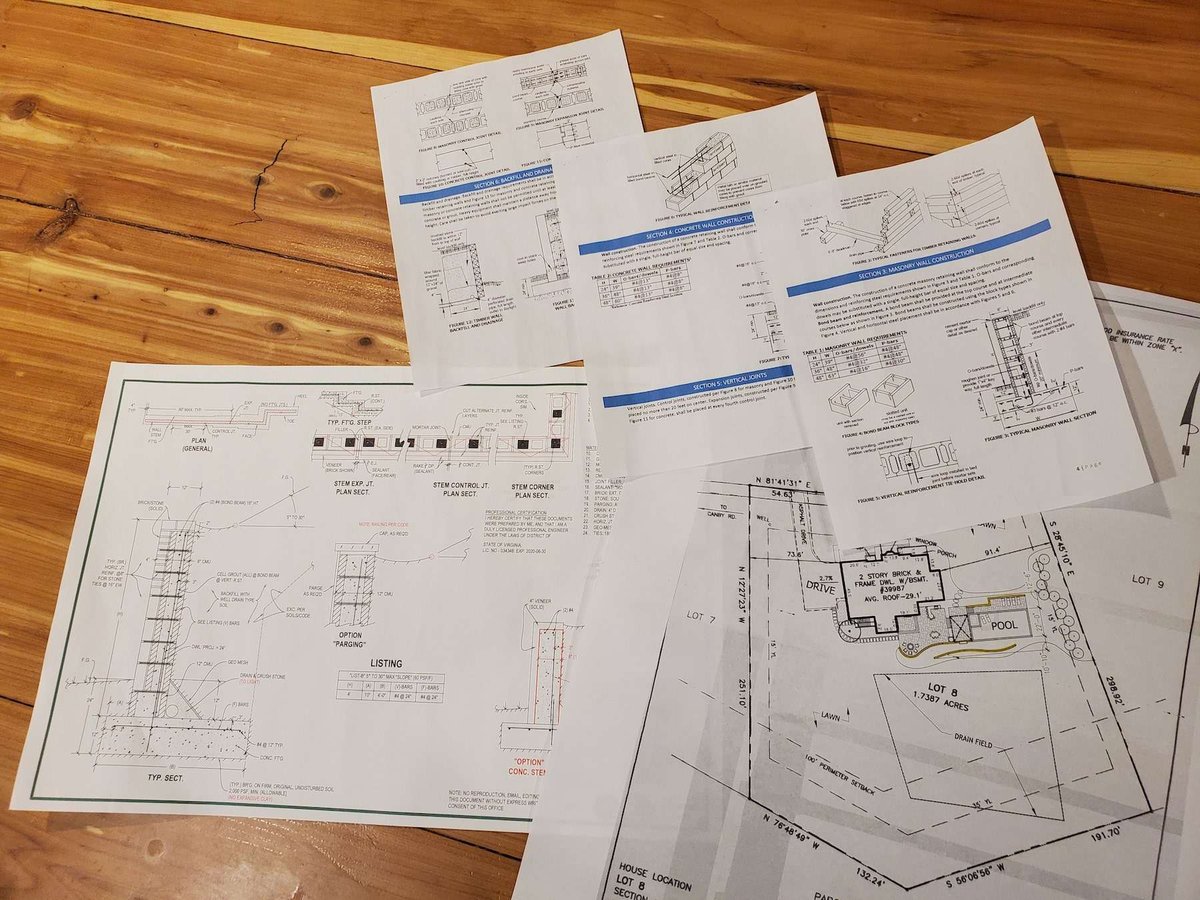 A landscape designer may have equal (or potentially even more) experience but does not hold the credential or degree. Landscape designers often hold degrees in other areas like horticulture or landscape management.
Do I Need a Landscape Designer or a Landscape Architect?
Now that you understand the differences between a landscape designer and a landscape architect, you might be wondering which you need for your landscape project.

The professional who is best suited for your project will depend largely on the project style, complexity, and challenges. Sometimes, a landscape architect is simply not necessary for a smaller project. Some larger projects might not only need a landscape architect but might need other professionals involved as well.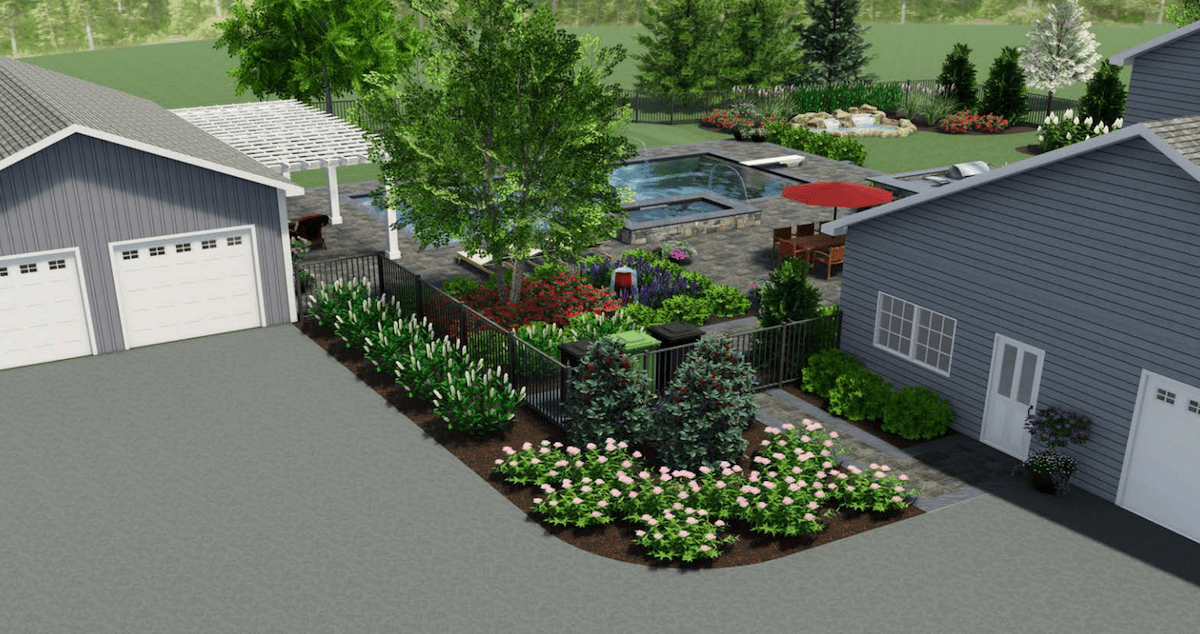 An example of a project that wouldn't require a landscape architect is a small hardscape area (like a walkway) and some plant beds. You would not need complex and detailed plans for a project like this.

But a large outdoor living area with drainage or grading challenges, or a project that includes a pool, would warrant a more complex design.

As a landscaping company that takes on projects of varying size and scope, we work with a number of different professionals. We do have a landscape architect on staff as well as landscape designers. And, we also work with engineers when necessary.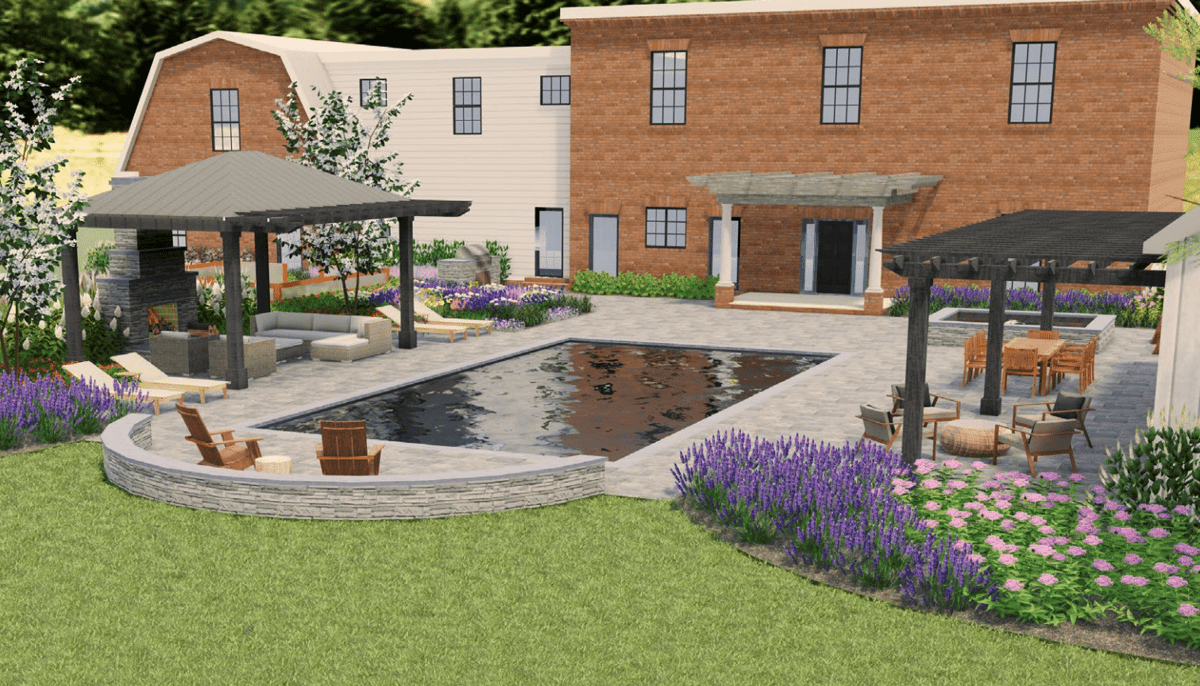 In other words, Rock Water Farm will take all of the required steps needed to make sure that your outdoor living project is built properly and passed with all of the right authorities.

If a landscape architect is not involved in your project, it's because it wasn't necessary. You can count on us to involve the appropriate resources when they're needed—a landscape designer, architect, and engineer—to be confident that everything is thought of and planned accordingly.
Whether Using a Landscape Architect or Designer, 3D Design May Be Warranted
We recognize that complex projects might not only require an architect and/or an engineer but they also warrant 3D landscape design.

This is not something that every company can offer but it's an important tool.
Any time that you get into a project that has multiple areas (more than one patio, a pool, a pavilion, and/or an outdoor kitchen), completing the design in 2D can get complicated. It's often difficult for homeowners to visualize what a completed project will look like in 2D. But it is mutually beneficial to get everyone on the same page.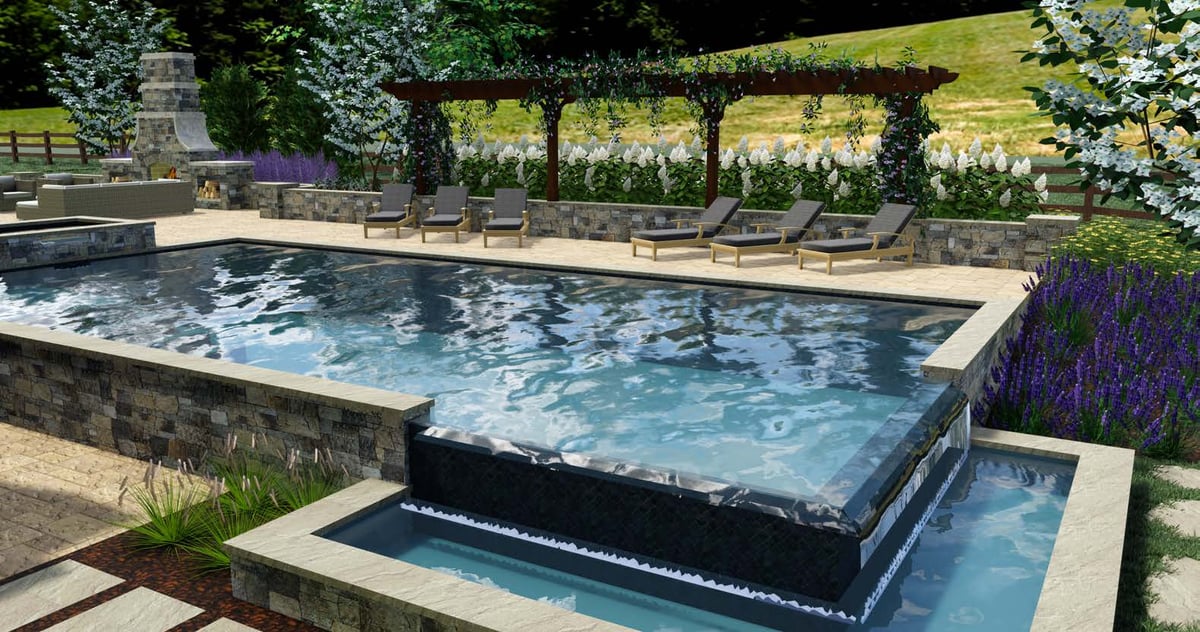 The use of 3D landscape design is the answer to your worries about a realistic view of what your project will look like when it's finished. Instead of just viewing a project from an overhead viewpoint, you'll see it as a 3D landscape design that allows you to fully visualize the entire space in a lifelike capacity. With depth and dimensions, designed to scale, you'll really get a sense of how the entire project will come together upon completion.

The best way to think of 3D landscape design is that it brings a project to life before it's actually built. You'll be able to see exactly what it's going to look like and even virtually tour the space as it's shown on a computer screen.
The Right Professional for Your Landscaping Services in Northern Virginia
At the end of the day, different landscape projects require different professionals involved and you want to make sure that you're getting all the right ones.

Unfortunately, many landscape companies don't have access to the different types of professionals that you might need. Or, they might only work with a landscape architect, which might mean they won't take on smaller work or they charge a lot more for it.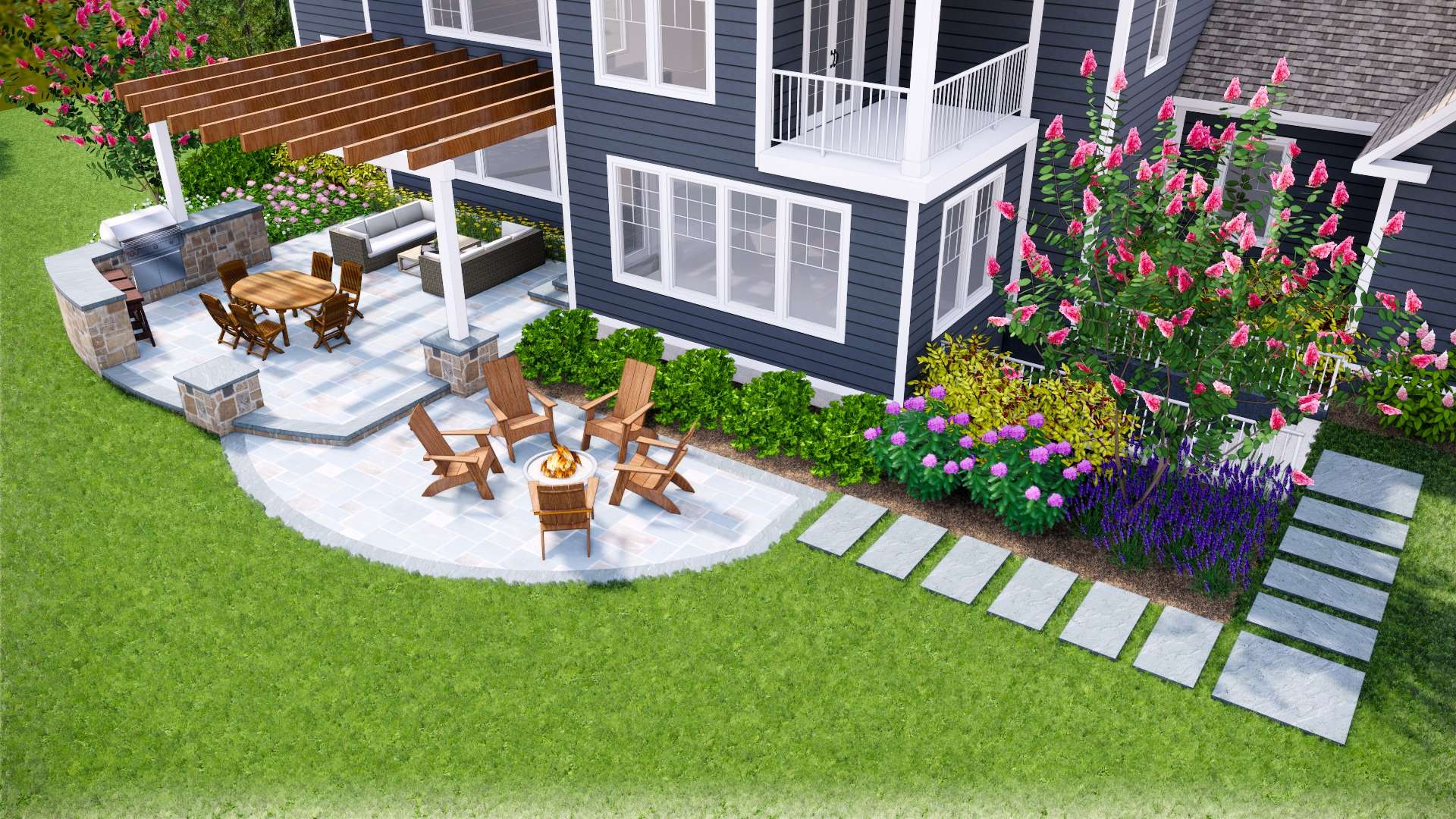 Of course, you also don't want to work with a landscape company that never works with a landscape architect or an engineer as they may not be equipped to fully meet your needs.

A small landscape company that creates a flawed design or doesn't address a potential problem with drainage or grading could be a disaster waiting to happen. A project that fails due to poor design could end up costing you a lot of money down the road.

Most worrisome of all is a landscape company that doesn't do any design work. There are companies out there that will just create a quick "sketch," even if it's a complex project. Many companies also do not work with 3D design.
Working with Rock Water Farm for Landscaping Services in Northern Virginia
When it comes to hiring a landscape designer or a landscape architect, we can serve both needs. We take on design projects both big and small and we match the design needs to the size and scope of each project. That includes engineering when it's needed, as well.

At Rock Water Farm, we are involving the best professionals for the job based on its specific needs. Our landscape design process is comprehensive and covers all of the factors that lead to a successful outdoor space that you'll enjoy for many years to come.

Your landscape project isn't something that you should leave anything up to chance. You should have the confidence that your needs are going to be met. We believe the only true way to have that peace of mind is with a company that appropriately pairs each project's design needs with one of our best design professionals.

Are you ready to have a property that you are proud of at your Haymarket, Gainesville, or Bristow, VA home? If so, talk to an expert, choose a solution that rocks, and get ready to see your dreams begin to take shape!