Posted by

Todd Thomasson on Jul 1, 2022 11:01:00 AM
If you're searching for landscaping companies in Northern Virginia, chances are, you want to know who is the best. Whatever project you might be having completed, you want to feel confident that it's being done by a pro.
We know that doing your research on Warrenton, South Riding, and Manassas, VA landscaping companies is no simple feat. There are plenty of companies to choose from and reading reviews, asking for referrals, and perusing websites can take time. But it's important to do your due diligence.

Whether you're looking to complete a big design/build project such as a patio or outdoor kitchen, or you just have a few small projects in mind, you want to know that you've found a landscaping company that you can trust.

Having been in business since 2005 and active in this community for so long, those of us here at Rock Water Farm Landscapes & Hardscapes have really been able to get to know our competition. We certainly are not naive and we recognize that potential clients have a lot of options when it comes to hiring landscaping in South Riding, Warrenton, and Manassas, VA.

There are many reputable companies providing landscape services right here in the Northern Virginia area.

Here are some of the best landscaping companies in Warrenton, South Riding, and Manassass, VA.
1. Custom Care Lawn & Property Services
According to its website, Custom Care Lawn & Property Services has been providing lawn and landscaping services to Northern Virginia clients since 1993. They work for both homeowners and commercial clients.
2. Living Colour Landscaping
Living Colour offers design and installation and landscape maintenance work. That includes masonry, lighting, outdoor living spaces, and more.
3. Meadows Farms Nurseries & Landscape
This is a multi-location nursery and landscaping company in Virginia and Maryland. According to its website, Meadows Farms has 18 retail locations and a landscape division that sends out more than 70 crews a day.
4. Rock Water Farm
Of course, we hope that you might also include Rock Water Farm on your list of the best landscaping companies in Warrenton, South Riding, and Manassass, VA.
Like some of these companies, we are locally owned and operated and we feel a deep sense of commitment to the community. We are a full-service landscape maintenance and design/build company that can offer all of the services you need for your outdoor living project.

Here are a few ways that Rock Water Farm tends to stand out from its competition.
We Offer Truly Customized Landscaping Services
One of the things that we pride ourselves on is our highly customized approach to landscaping. That's true not only for our design/build work but also for our landscape maintenance approach. A lot of landscaping companies throw the word "custom" around, but you need to look into what they really mean when they say that.




While a lot of companies offer packaged maintenance programs that don't offer you much choice, when we prepare a proposal, all of our services are offered as a la carte options. That's because we don't want to just push services on you. We prefer to educate our clients, having them ask questions about what each service is and why they might need it.
We also know that no two properties are the same so we create a customized solution just for you.

We always want our clients to understand what we're doing (and what we're not doing) on their property. Working together, we will find the best program for you with the services you need most.
We're Focused on Relationships
Another area where we tend to stand out is in our relationships with our customers.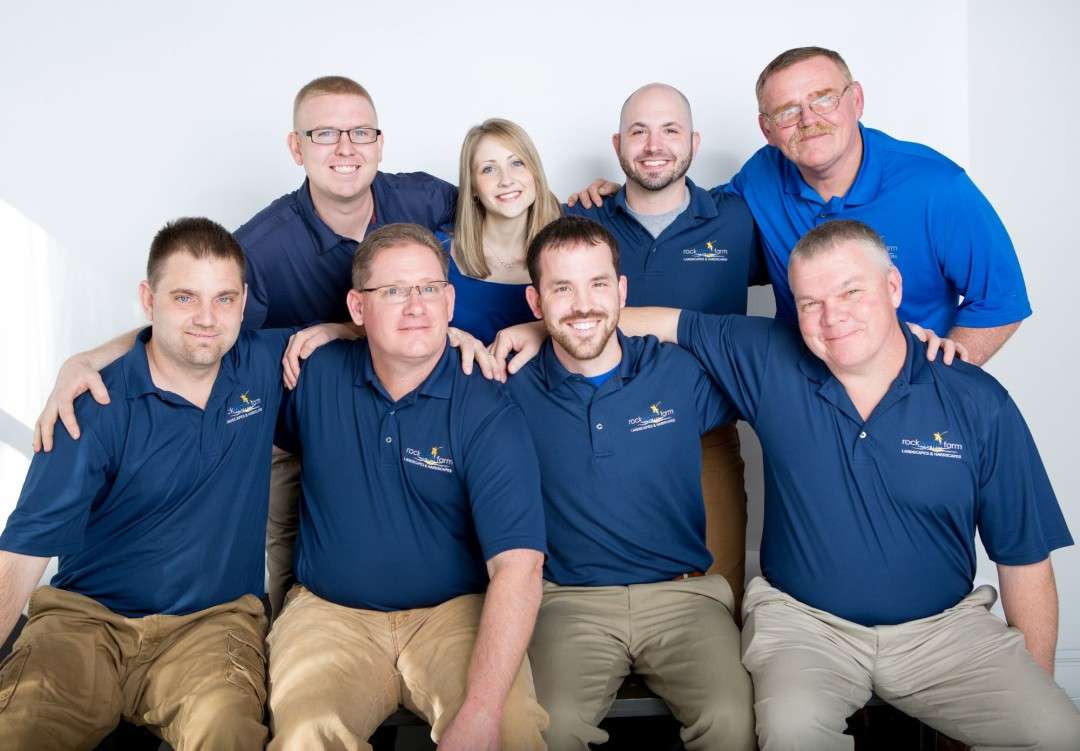 As far as landscape maintenance, we are not a "mow, blow, and go" type of company. Building ongoing relationships is a top priority for us. We don't want to just come to your house, perform a service, and leave. We want to get to know you and do what it takes to meet your needs.

That, of course, goes for design/build work, too. It's quite common for us to complete a design/build project for our clients like an outdoor living area, and then go on to maintain that area for the long-term. We love getting to know our clients and then building upon that relationship over the years.
We Prioritize Professionalism
Like some of these others on the list of best landscaping companies in Manassas, Warrenton, and South Riding, VA, we also take professionalism quite seriously. We keep our vehicles and our equipment in top condition as we know they are a reflection of our company.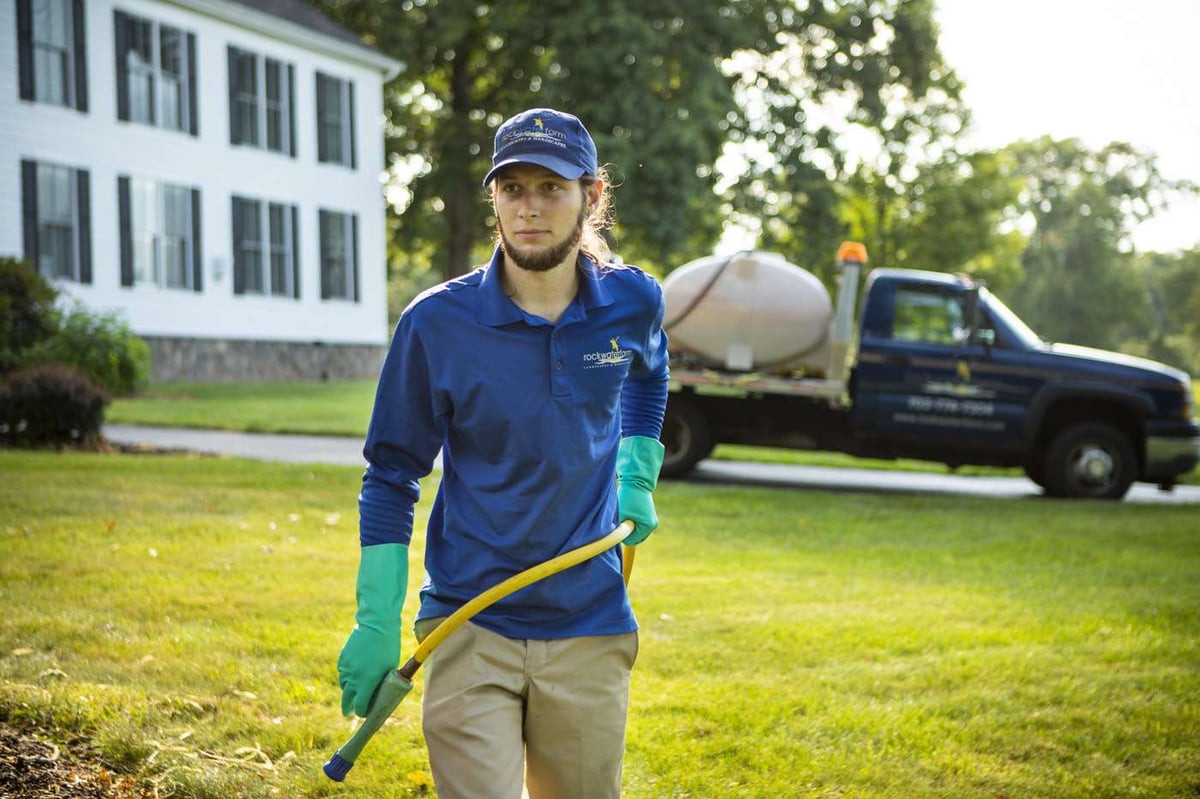 Our crews know that we hold them to a high standard and they don't disappoint when it comes to meeting that standard. They wear uniforms and always have a professional attitude.
Researching Landscaping Companies in Northern Virginia
While we hopefully got your list of the best landscaping companies in Warrenton, South Riding, and Manassas, VA started, you probably have other companies you might be considering as well. The key is to put in the time and do your research. You should invest time and energy into getting to know the companies you're considering hiring.

One place that you can do this is on the company's "About Us" page on their website. Most companies include some information about their story which can be helpful in getting to know them.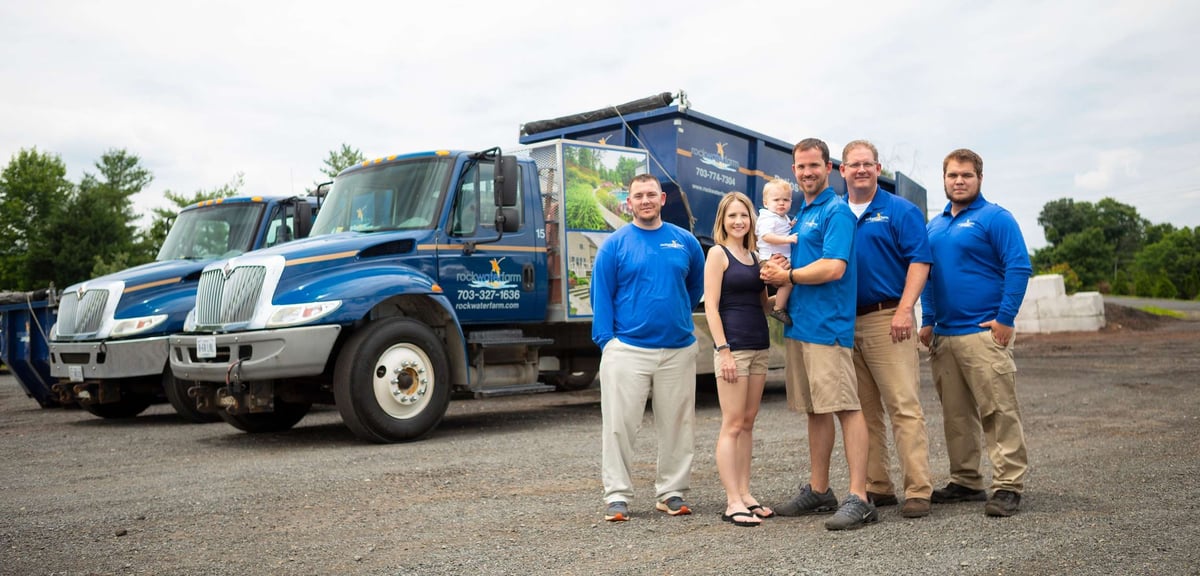 You can also check to see if the companies you're considering offer free client resources such as a blog in which they post helpful articles or even guides or tipsheets that provide added support. These types of resources demonstrate that a company is truly committed to helping their clients.

Also take some time to look at "social proof." Online reviews, for instance, are a great way to see what other clients think about the companies you're considering.

Google Reviews is one such option.

These ratings are performed on a 5-star scale with the opportunity for clients to also leave comments about the company they're rating.
Ideally, you want to narrow your options to companies with 4.5 stars or higher, if you're truly looking for the "best of the best." Keep in mind that it becomes harder to maintain a higher rating with more reviewers. Therefore, both stars and the number of reviews matter.
Getting Started with Landscaping in Warrenton, South Riding, and Manassass, VA
While going through this process can be a lot of work on the front end, it will also save you time in the long run by not having to return to researching companies after you end up dissatisfied with your results. Plus, nobody wants to go through the frustration of being unhappy with their landscaping after they've invested in professional services.

Once you've invested time and energy into a company and project, you want to know that you're going to get the best results.

If you are still unsure, here at Rock Water Farm, we are ready to answer your questions. We have worked incredibly hard to be at the top of our game and continuously strive to improve in order to be the best for our clients.

We would be grateful for the opportunity to provide you with the same high level of attention and care that has helped us grow over the years.

Are you ready to have a property that you are proud of at your Warrenton, South Riding, or Manassass, VA home? If so, talk to an expert, choose a solution that rocks, and get ready to see your dreams begin to take shape!