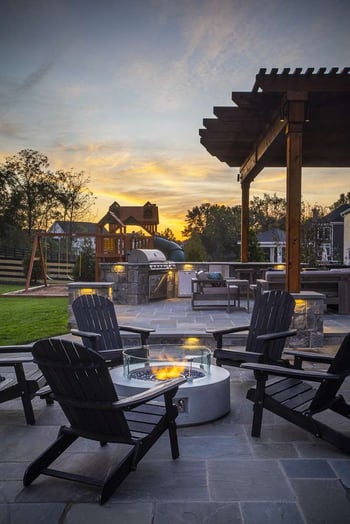 If you've started the search for great landscaping designers in Great Falls, VA, then you might be feeling overwhelmed by your options. There are a lot of companies to choose from and you want to be able to feel confident you're making a wise selection. After all, when it comes to your finished outdoor living project, you want it to be everything you dreamed it could be (and more)!
We completely understand that narrowing your options of great landscaping design companies in Great Falls, VA is going to be difficult. After all, we recognize that we have some really outstanding competition here.
We believe it's always good to have options and are not naive in thinking that we are your only choice. But we also understand you might not know enough about landscaping design to weigh your options or even narrow it down to the top companies. How do you compare one company to another? What makes them that different from each other?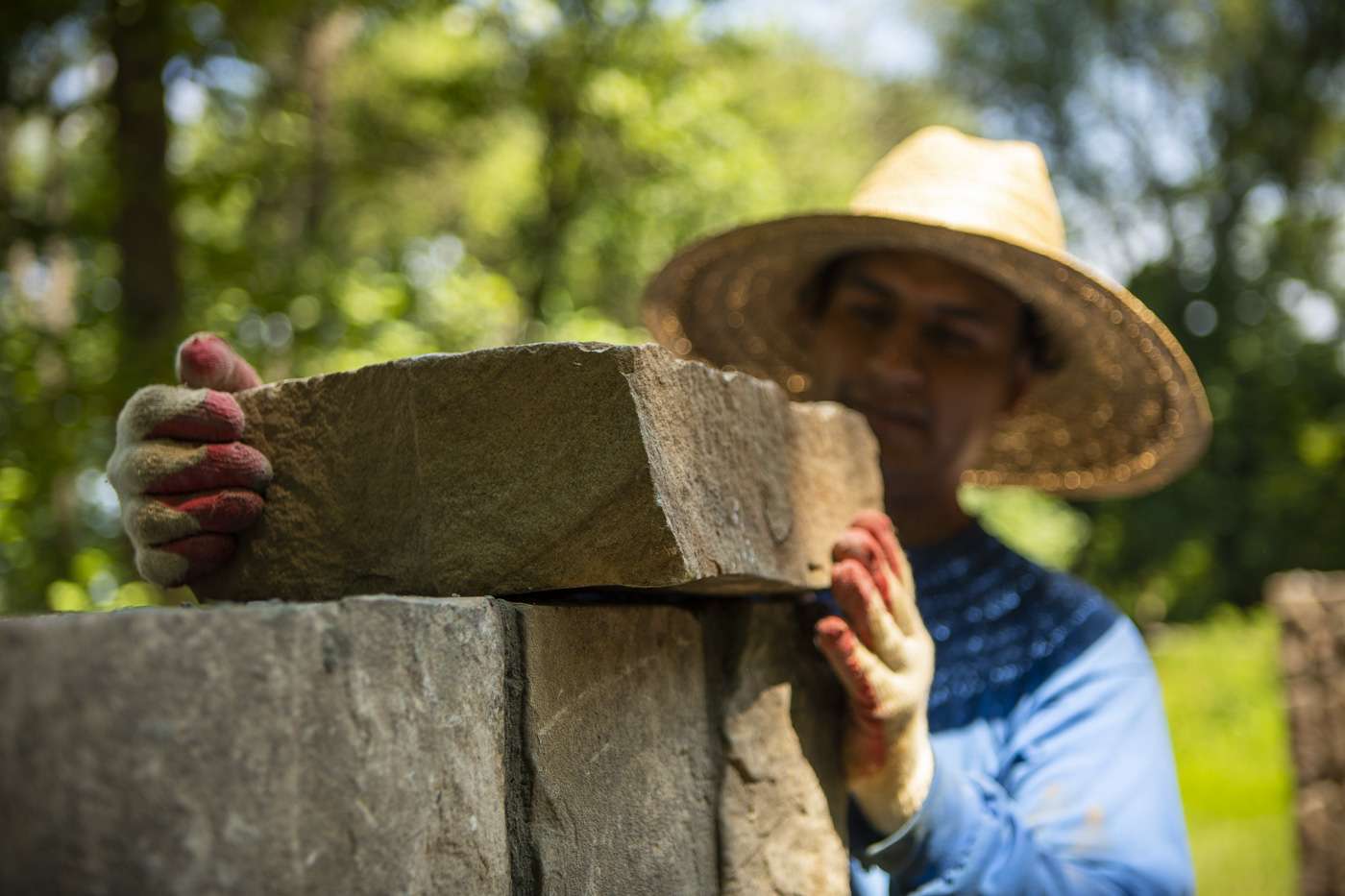 Because we care about you being happy with your finished project, we've started some of the research for you.
We hope this will help simplify your process and reduce some stress.
The Best Landscaping Design Companies in Great Falls, VA
There are a lot of options when it comes to choosing a company to design and build your outdoor living project. Knowing that some are better than others, we've narrowed it down to the top 5 here in Great Falls, VA.
We feel these 5 companies are the cream of the crop in our region.
1. Wheat's Landscape
Wheat's Landscape is a full-service landscape company established by Mike Wheat in McLean, VA in 1978. The business grew from a family lawn care service into a full service design/build and maintenance company. Mike grew up in the area and is committed to giving back. We have a lot of respect for this company.
2. Rossen Landscape
Rossen Landscape was founded in 2003 by Jeff Rossen and is another company strongly committed to the community. This company is also full-service and offers landscape design/build as well as maintenance.
3. Sisson Landscapes
Sisson Landscapes was founded by Denny Sisson, a Landscape Architect and another individual who grew up in the area and is committed to the community. Sisson Landscapes also offers both design/build and landscape maintenance services. They are another respectable company that we admire.
4. Kane Landscapes
Kane Landscapes was founded in 1991 and is also a full-service landscape company. As another reputable competitor, we appreciate their ability to maintain high landscaping standards in the area. It's clear they value quality as much as we do.
5. Rock Water Farm
Of course, we'd like to also love for you to consider Rock Water Farm amongst your choices. We would be honored for you to consider us amongst the best landscaping design companies in Great Falls, VA.
Rock Water Farm's Commitment to the Community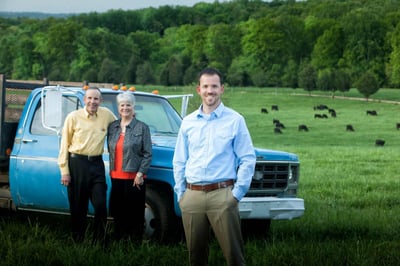 The fact is, all of these companies are formidable competition and we are honestly grateful to work amongst them. We believe it is top companies like these that set the bar high and make our industry better as a whole.
One major similarity between Rock Water Farm and these other companies is our commitment to the community.
Like these other companies, we are locally owned and operated and also have a rich history and strong roots here.
Let us tell you a little about our history.
Rock Water Farm's story dates back to 1973 when my parents, JW and Linda Thomasson, purchased a 240 acre property in Danville, Virginia. The name "Rock Water Farm" came from the creeks running through that farm with large outcroppings of rocks.
While Rock Water Farm is still an operational beef cattle farm in Danville, in 2005, I (Todd Thomasson) went on to found Rock Water Farm Landscapes & Hardscapes. Since starting this company I have remained serious about hard work, quality, and commitment (like my parents taught me).
How Rock Water Farm Compares
We feel that we have a lot in common with these other companies but let us tell you a little bit more about what makes Rock Water Farm shine.
For one, we are incredibly committed to building strong relationships with the people that we work with. These are long-lasting relationships in that we often design and build a client's project and then transition into maintaining it for many years to come.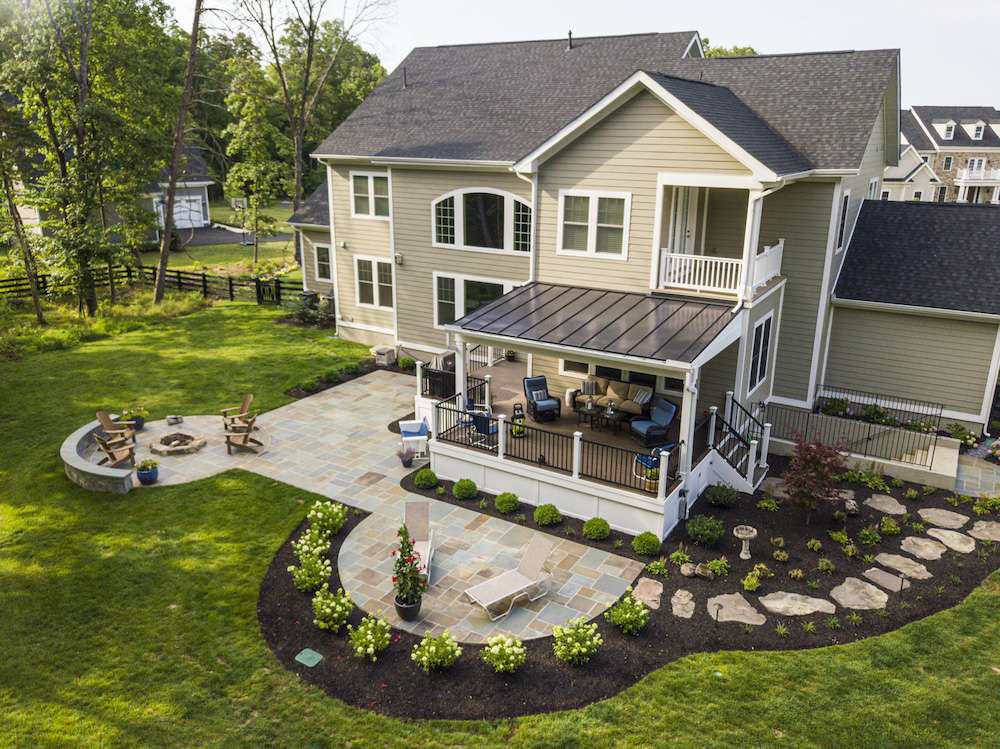 We are also known for our innovative approach to design. We really value out-of-the-box thinking and the last thing that you're going to get from us is a cookie-cutter design that looks like everyone else's. Look through our portfolio and it's easy to see that no two projects look alike. We start each project with a customized approach.
In addition, we are also a full-service landscaping company that can handle all of your needs. Our clients appreciate that we offer design/build and maintenance work all under one roof. Since we focus on building those long-lasting relationships that we mentioned, people appreciate that they get to know and trust us during the design and construction process and then can make a seamless move into maintenance.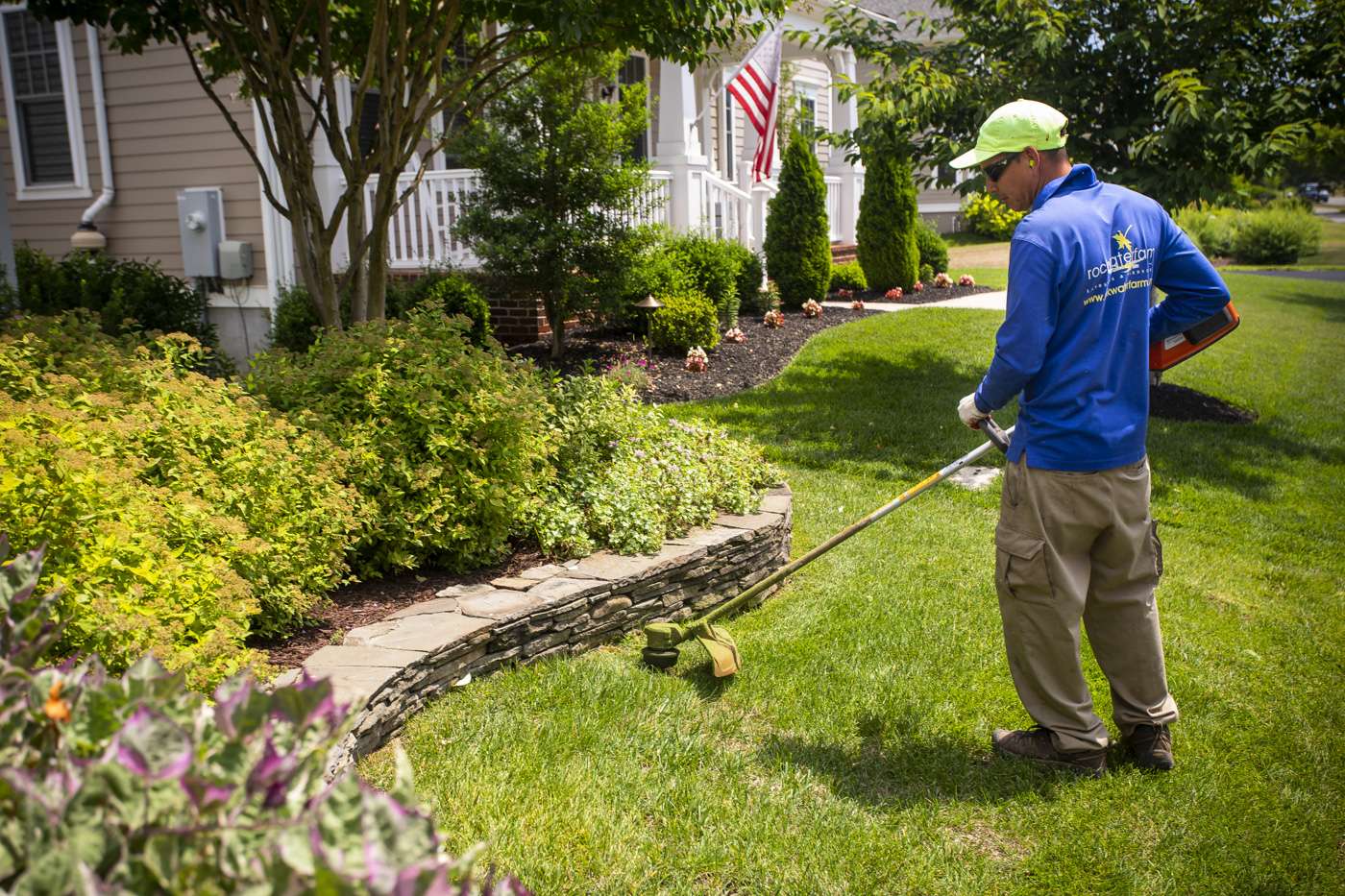 Another important fact about Rock Water Farm is that we are committed to using the best materials. While some landscape design companies do utilize man made concrete pavers for walkways and patios, we are committed to using natural stone in as many projects as we can. We've written an article explaining what makes natural stone superior.
Looking at Social Proof
Whenever you are comparing landscaping companies (or any companies for that matter), it always helps to also get social proof. That means looking at what other customers (both past and current) have to say about the company.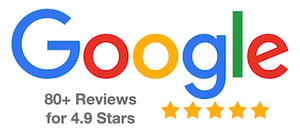 For Rock Water Farm, you can read what our happy customers have to say in some of our testimonials.
Another place you can look is online reviews. Online reviews are a place for people to not only rate a company but to share their comments. We suggest looking for companies that have a 4.5-star rating or higher.
Rock Water Farm maintains a 4.9-star rating on Google Reviews
Considering the fact that we have 82 reviewers, this is no easy feat as the more reviewers you have, the more difficult it is to maintain a high rating.
Choosing the Best Landscaping Design in Great Falls, VA
As you narrow down your options, don't be afraid to call companies directly and ask them questions.
You should know, going in, that prices are going to differ. It's always a dangerous prospect to shop on price alone, but be careful not to split hairs over minimal dollar differences. Instead, focus on the company that you feel best meets your needs.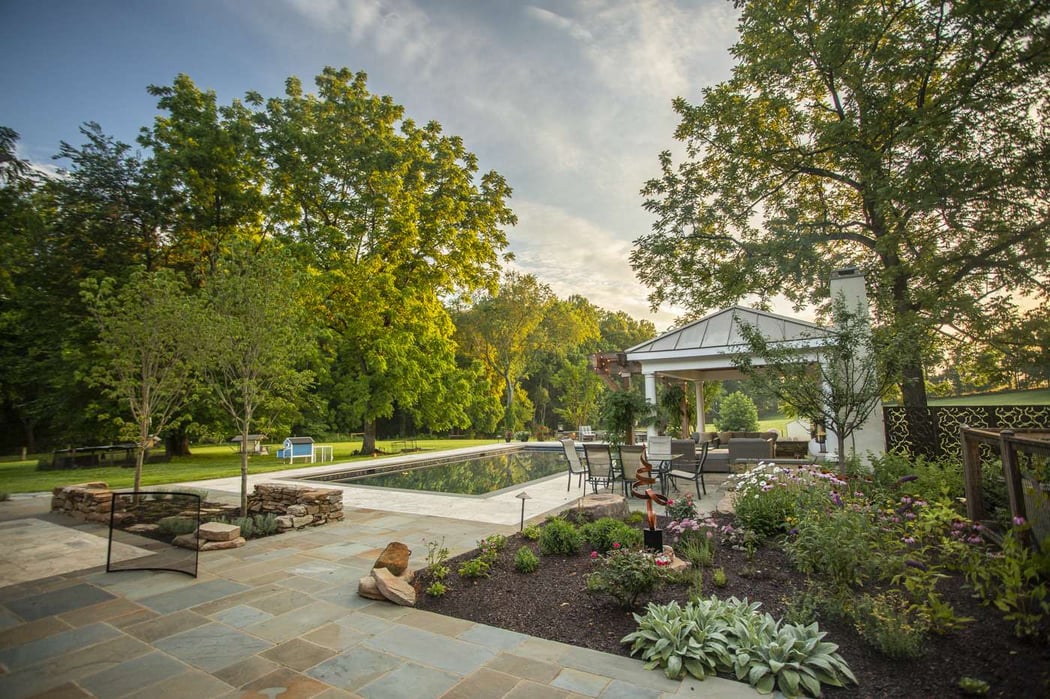 In the end, you want to be happy with the total experience and it's ideal to find a company that you can build a relationship with if you're considering future maintenance needs, too.
Ultimately, you just want to be able to know that you've made a great choice so that you are happy with your finished project. We know these other companies and their reputation and think that they're all excellent choices. We commend you for taking your time to weigh your options and for considering us amongst these top companies.
Rock Water Farm for Your Top Choice
If you've already weighed the options and are thinking about choosing Rock Water Farm, we are here to answer your questions. We have worked incredibly hard to be at the top of our game and we keep striving to improve.
In the end, keeping our customers happy is our number one priority. We would be grateful for the opportunity to provide you with the same high level of attention and care that we've become known for.
If you're ready to talk more about your Great Falls, VA outdoor living project, schedule a free consultation, or give us a call at 703-327-1636.