Posted by

Todd Thomasson on Apr 26, 2022 1:45:00 PM
Adding a swimming pool is an exciting endeavor. It can literally take your backyard to a whole new level of entertainment. It also becomes a special place to make memories with your friends and family.

Of course, if you are planning to add a pool, then you are likely in search of swimming pool builders in Northern Virginia. If you've already started that search, you know that you have a lot of options.

With a project as important as a swimming pool, you want to be confident you're making a wise choice. You may already know that a pool is a large investment and you want to ensure that the finished project is exactly what you wanted.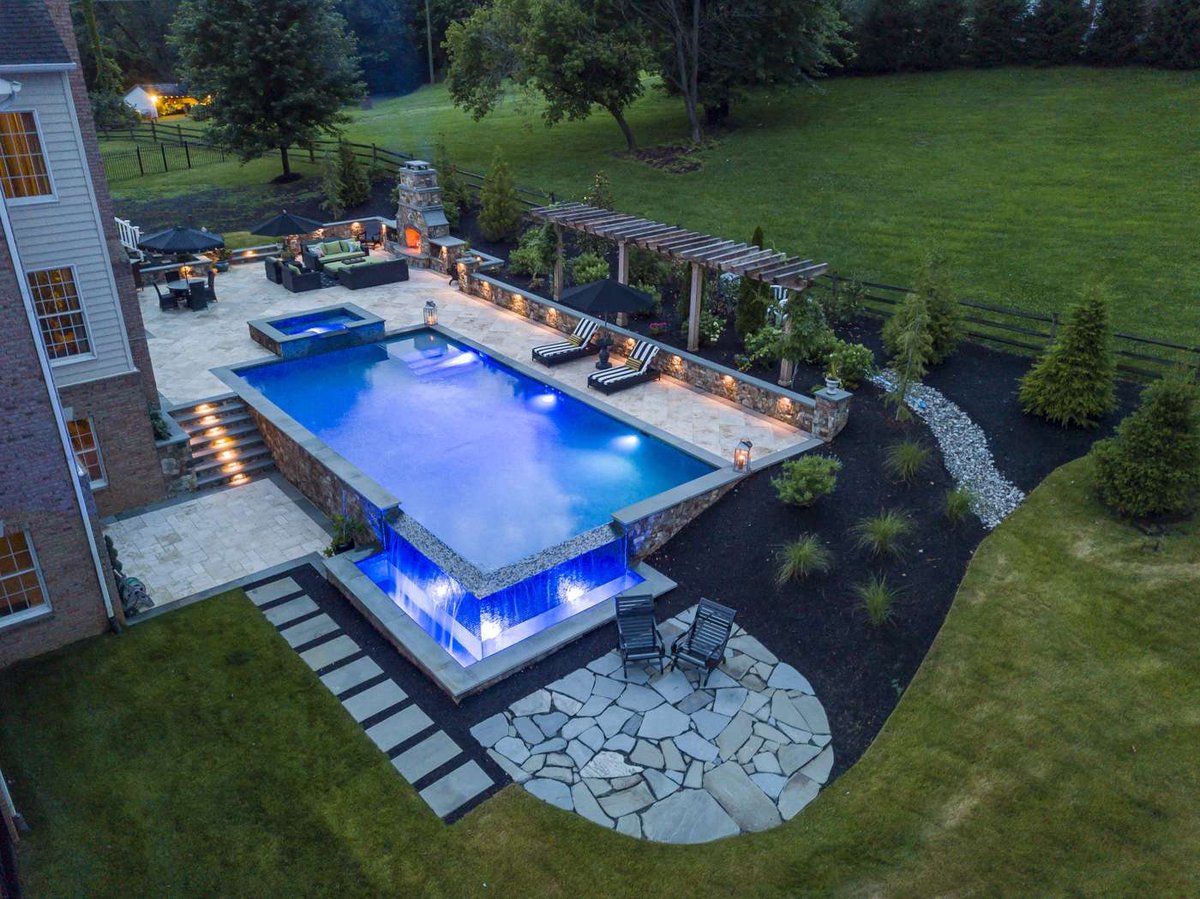 While a quick search for Northern Virginia pool builders will bring up a lot of different companies, you want to choose from only the best pool builders in Northern Virginia.

At Rock Water Farm, we have been designing and installing pools for many years now and have a strong sense of our competition. We know that we're not your only choice. Even so, some of your options are better than others and we want to help you to choose wisely.

For that reason, we've put together our list of the top 5 Northern Virginia pool builders to help you get your research underway. These companies are in no particular order and we aren't recommending one over another in any way. Instead, we are just sharing some of your options so that you can start your research. It's really important that you take time to look into the companies that you are considering.
1. Anthony & Sylvan Pools
This is a name that you've surely heard as Anthony & Sylvan has been around for a long time. They are a national chain with locations in 15 different states listed on their website.
2. Town & Country Pools
Town & Country Pools is located in Springfield, VA, and installs inground pools. They have also expanded to offering pool maintenance and repairs as well.
3. Lewis Aquatech

Lewis Aquatech is based in Chantilly, VA, and has a reputation as a "luxury pool builder," building high-end pools. They have a good reputation and do quality work.
4. NVblu

Based in Chantilly, VA, NVblu is a pool builder that installs inground gunite pools. In addition to the design and installation, the company also services pools. They also have a commercial division.
5. Rock Water Farm Landscapes & Hardscapes

At Rock Water Farm, we only perform custom pool installations and we do not install fiberglass or vinyl liner pools. We find that gunite is the superior product and is therefore the material that we work with for all of our custom pool installations.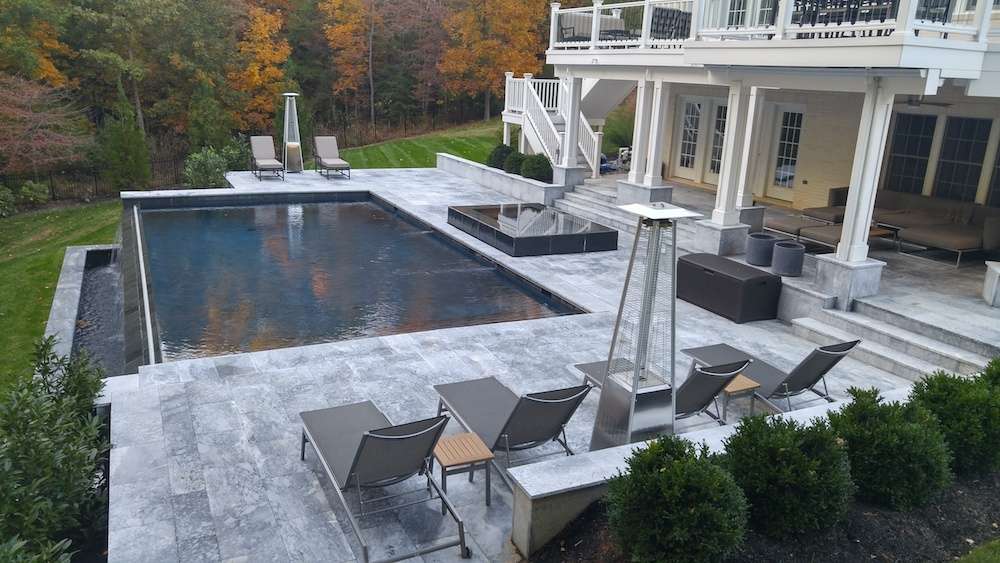 There are a few ways in which we feel we stand out from other pool companies in Northern Virginia.
We Offer the Complete Package

As a full-service landscape company that designs and creates complete spaces, we approach the design and functional use of the entire property, not just the pool. This can be quite different from other pool companies in Northern Virginia that are only focused on installing the pool itself. It is in their best interest to get your pool installed as quickly as possible so that they can start another job.

Unfortunately, pool companies often get tunnel vision and are driven to just plop the pool, pour a concrete patio, and move on to their next job. They often fail to think about all of the other aspects that should make up the complete design.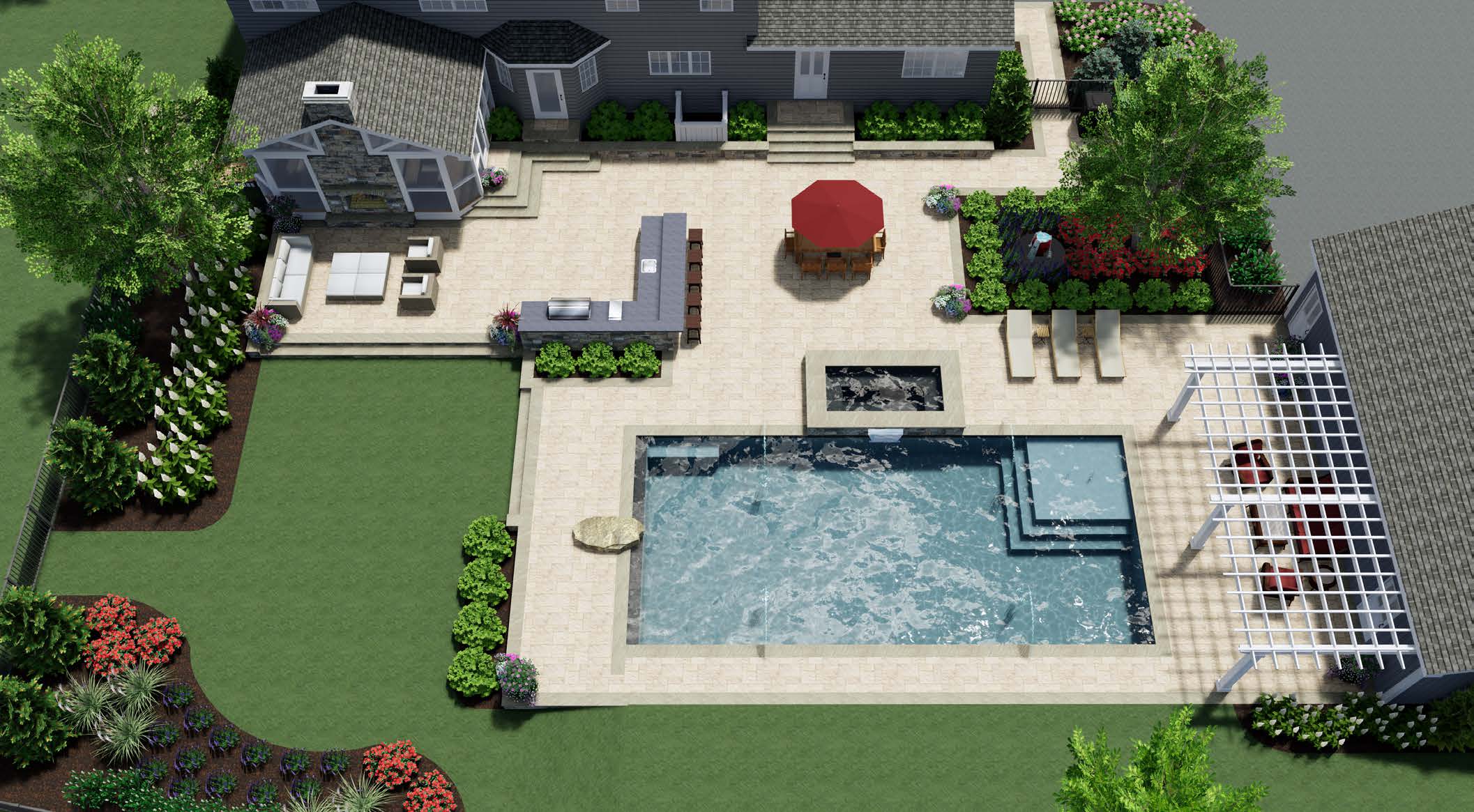 A company that solely does pools won't be thinking about the landscaping or the areas around the pool and you'll likely need to hire a landscaping company to deal with these later. But if you work with a landscaping company that installs pools, you can get everything addressed at the same time.
We are Committed to Quality Over Quantity

Since we do more than just pools, we are not volume-driven the way other pool companies in Northern Virginia might be. In fact, we're just the opposite.

We are looking to build long-term relationships with the clients that we design and install pools for. Quite often, we then go on to perform ongoing landscaping maintenance for these properties. We're not just installing a pool and moving on to our next project.

We also don't build cookie-cutter designs. We are focused on customized pool work and every single one of our projects is unique. If you look at some of the large pool builders and their work, you will find that many of the pools look exactly alike.
We Are Locally Focused

While there are some Northern Virginia pool builders that are part of a bigger, national company, we are very locally focused. We also do not get into commercial pool design/build work and are committed to residential clients.


Being a little bit smaller and locally focused has allowed us to really get to know our customers on a more personal level. We are in the business of building long-lasting relationships. In fact, it's quite common for us to design and build a pool for a client and have them ask us to take over their maintenance needs since they are so happy with our company and our service.
Choosing from the Best Pool Builders in Northern Virginia

Obviously, you have some research to do as you think about before choosing the right pool builder for your project.

We commend you for taking the time to prepare yourself for a project this large.

In fact, we are quite serious about helping homeowners to become educated on what's involved in pool building before getting the process underway. We've written an article about things to know before building a pool as well as an article on the Do's and Don'ts of installing a pool.

At the end of the day, we want you to begin this process feeling like you have a good understanding of what you're getting into and also feeling confident that you've made a wise choice in Northern Virginia pool builders.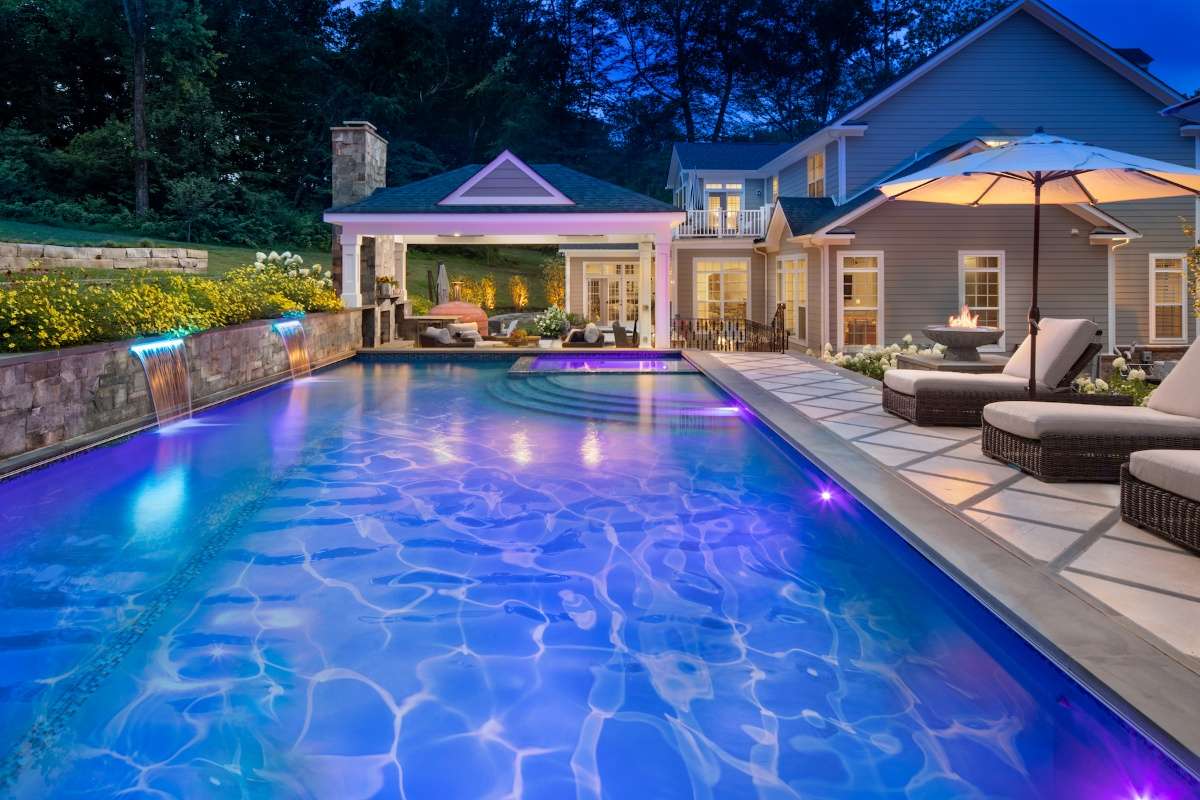 After all, When it comes to something as important as your swimming pool, which you'll enjoy for years to come, you want to be sure it's completed exactly as you desire. You don't want there to be more work to do after the project is supposedly finished. You want a turnkey solution. In order to get that, you know that you must hire a company that looks at the big picture and thinks about how to make your pool space truly complete.

At Rock Water Farm, we believe that your backyard isn't just about the pool. It's about the memories that you will make there—and that's why you want a complete outdoor living environment that truly has it all. While some companies will install a nice pool (but not do any landscaping or work around the pool), you're likely looking for someone who can do it all.
That also includes a company that can take over the landscape maintenance work to keep your pool area looking its best for many years to come.
It all comes down to your wise choice of swimming pool builders in Northern Virginia.
Hopefully, this article has helped you in your research process. But as you move closer and closer to making your pool dreams a reality, we are available to be your guide and answer any additional questions. With a knowledgeable guide leading your pool creation experience, you'll be able to feel confident that your dream will come to fruition exactly as you've dreamed.
If you'd like to get started on planning a dream pool for your Ashburn, Aldie, or Leesburg, VA property, talk to an expert, choose a solution that rocks, and then get ready to enjoy your property to the fullest.