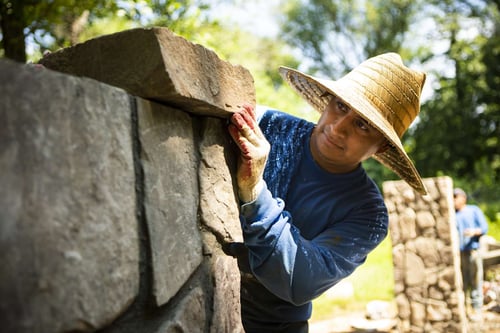 Have you pulled off many successful landscape construction projects over the years? Does it excite you to develop an efficient team that tends to all of the important details? Would you love to build some of the most elaborate and unique landscape design projects in Northern VA?
If so, you should consider joining our team as a Landscape Construction Crew Leader. Our hard-working team needs your leadership skills and attention to detail to help them and our clients succeed.
More Information:
VA driver's license required
3+ years of prior landscape construction experience required
Responsibilities/Duties: Managing work schedule, materials and planning for each day and communicating with office and other team members. Must possess the ability to think forward and plan for future work schedules and be able to use smartphone or tablet. Will supervise a few crew members and participate in all job functions including: Mulching, installing plants/trees/shrubs/flowers, hardscape and masonry installation, moving debris, and laying sod.
Other Requirements: Bilingual in Spanish and English is preferred but not necessary. Must be able to lift 50 lbs. Must possess the skills to operate and train other team members on utilizing equipment necessary to perform job duties.