Perfect Patio Planning Worksheet
Unique Solutions for All Budgets & Backyards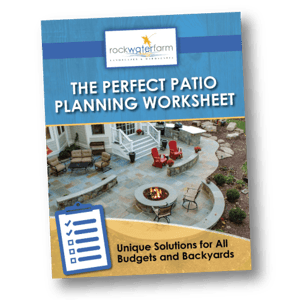 Wouldn't it be nice to have a backyard patio, perfect for entertaining and relaxing? Sometimes it's hard to picture exactly what it should look like. Or you may have a lot of ideas, but may be worried you or a landscape designer may miss an important detail.
We've created this helpful worksheet to help you get the perfect patio! It includes:
Questions to ask to get a patio that meets your style and functional preferences
Discussion about patio material options
How to plan for future additions if not part of your initial budget
and more!