Posted by

Todd Thomasson on Aug 10, 2022 10:15:00 AM
So you want to find a landscaper?

That probably seems like a pretty simple task to undertake. But with so many different landscaping companies in Northern Virginia, the search might be a bit more daunting than you anticipated.

These companies might not seem all that different at the surface, but you want to feel confident that you've chosen wisely. One of the biggest misconceptions about companies offering landscaping maintenance services (as well as design/build, for that matter) is that they are all alike. While these companies might appear similar in some ways, there are actually a variety of factors to compare from one company to another.

That's why you need to look deeper than a "surface look."

In this article, we'll explain how to compare landscaping companies with some ideas on what to look for and how to perform your search.

When the decision has been made we want you to feel confident in your wise choice.
How to Compare Landscaping Companies in Northern Virginia
Whenever you want to "find" something, our guess is that you turn to the Internet. And it should be no different in your quest to find a landscaper.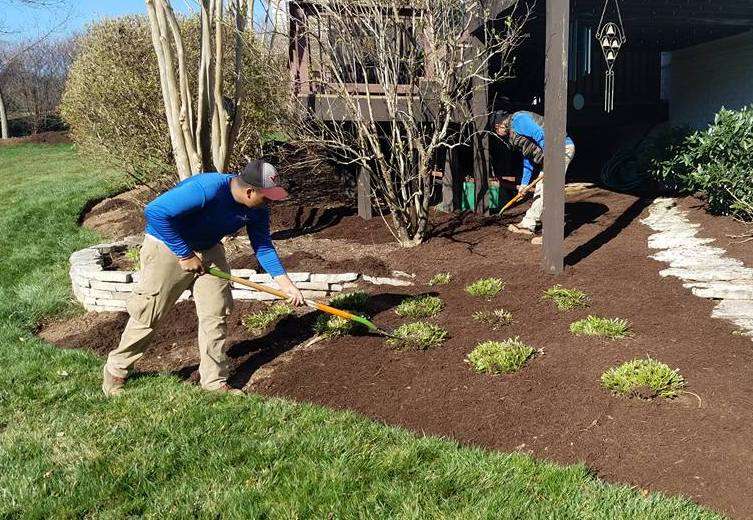 The Internet is a great place to get your search underway. You can come up with a list of companies that you'd like to further research. Let's talk about how to compare landscaping companies that have made your list.
Look at their Websites
Having the Internet at our fingertips really does make this process easier. Back in the day you would have had to call up a company and ask them questions. But now, you can spend time on their website at your own leisure and learn more about a company.

Once you've found a few landscaping companies to choose from, we recommend going to each of their websites to learn more.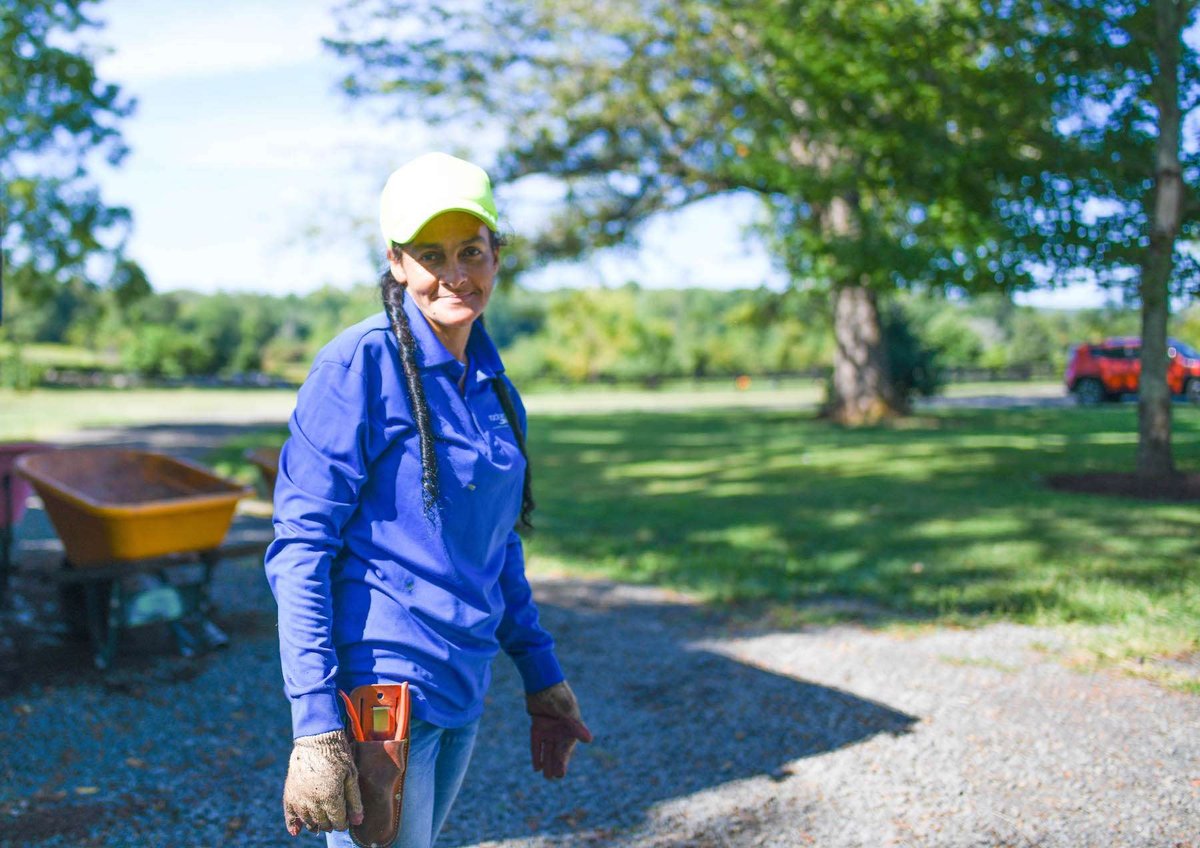 An About Us page can be an excellent starting point in learning more about a landscaping company, its history, and what they're all about.

You'll also want take some time to look at their Gallery. This will give you a better sense of the kind of work that they complete.

You can also use a website to find out how "helpful" a company will be. Are they invested in helping you be a better consumer? If so, they would offer blog articles and other free landscaping resources that help you get the most out of your property.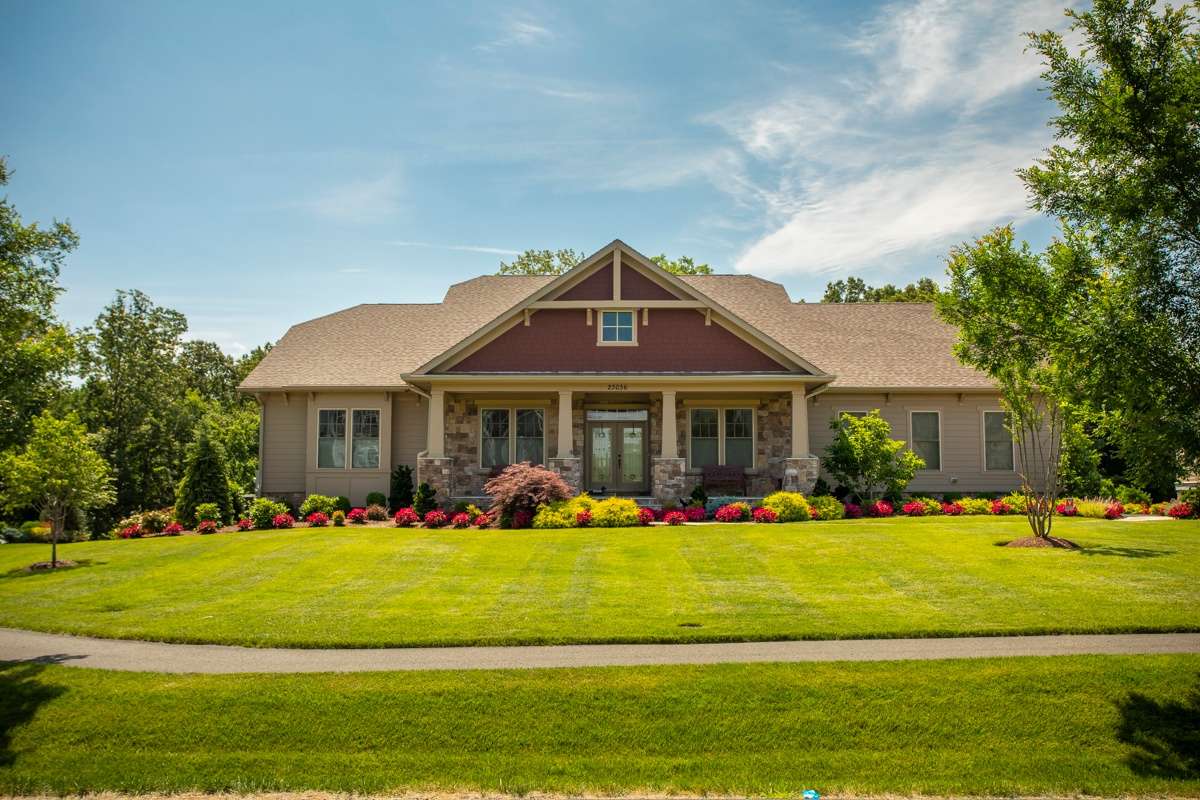 When a company is willing to offer a lot of information and wants to be a helpful guide, you can be sure that when you have questions or need help, they'll be there.
Review Their Service Offerings
Of course, you'll also want to spend time browsing their service offerings.

The term "landscaper" is pretty broad and not all landscaping companies offer the same services. There are lots of companies that say they offer "landscape maintenance," but when you dig into what that means, their service offerings fall short of what you might want.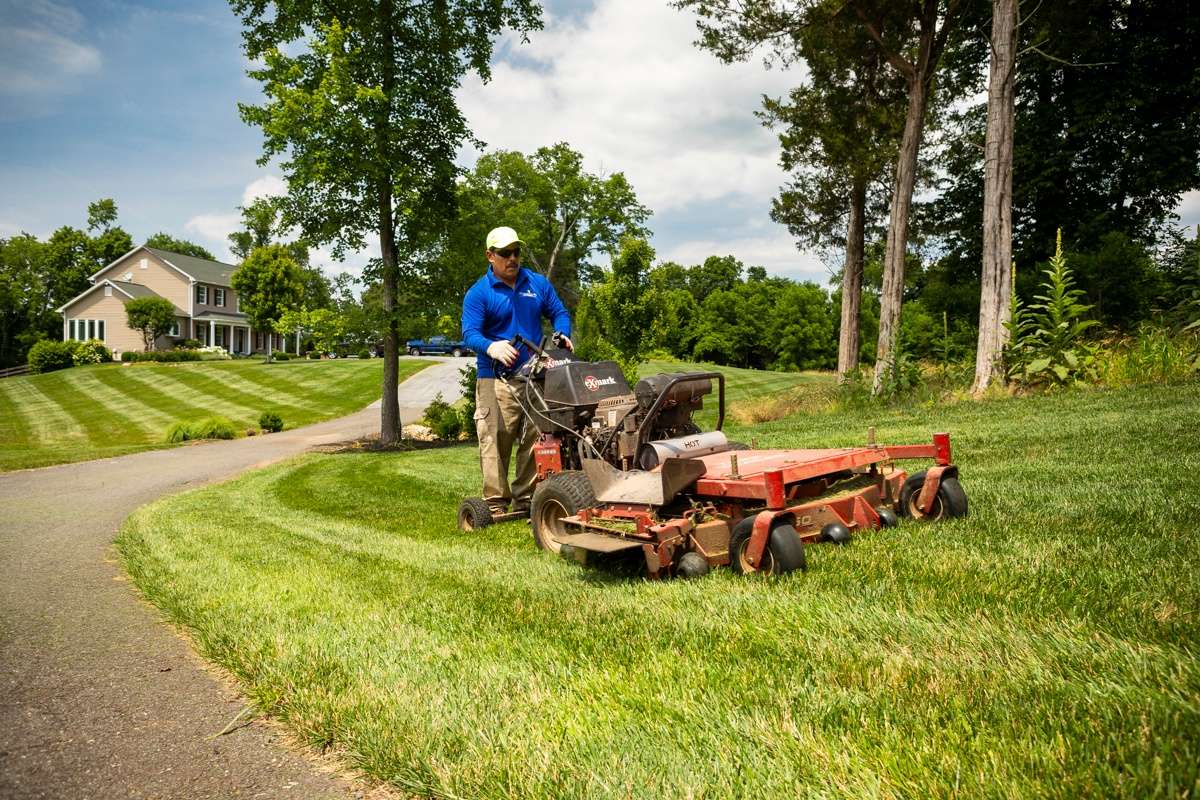 For instance, there are a lot of companies that don't offer professional mowing. Of course, there are also a lot of companies that offer mowing, but don't get into any lawn care services.

In addition to all that, many landscapers focus on either maintenance OR design/build, rather than handling both. But at Rock Water Farm, providing landscaping services in Loudoun County and Prince William County, VA, we know that many homeowners are interested in a company that can seamlessly handle it all. They want their design/build project completed and then they want the same landscaping company to take over maintaining it.

That's why in addition to the comprehensive list of landscape maintenance services we offer, we also have a design/build division.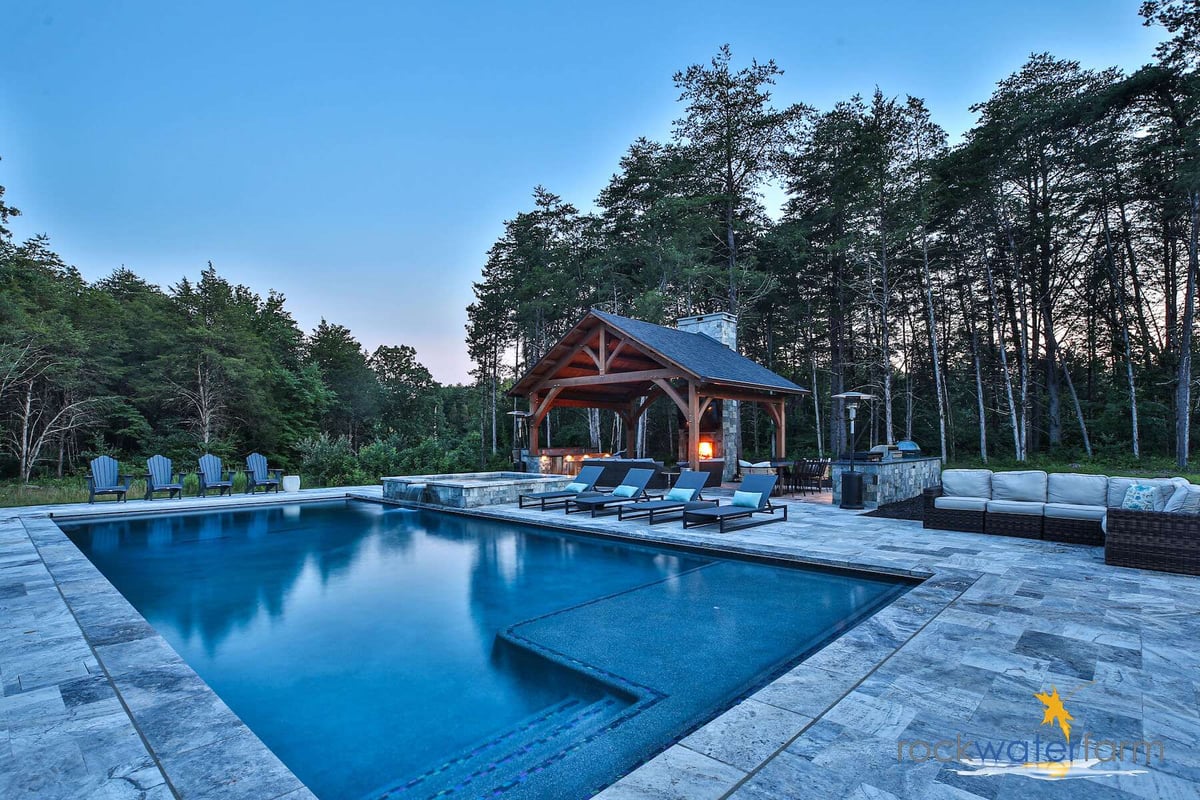 Even if you are only looking for landscape maintenance right now, you recognize that future design/installation needs may arise. It's nice to not have to start the research process all over again for a landscaping company that can take on these types of projects, too.
Use Social Proof
Another really great way to compare landscaping companies in Northern Virginia is to look at their online reviews. With reviews, you can get a sense of what past and current clients have to say about any particular company and its services.

When looking at reviews, you should look at both the number of stars that the company received (on a 5-point scale) as well as how many people have reviewed the company.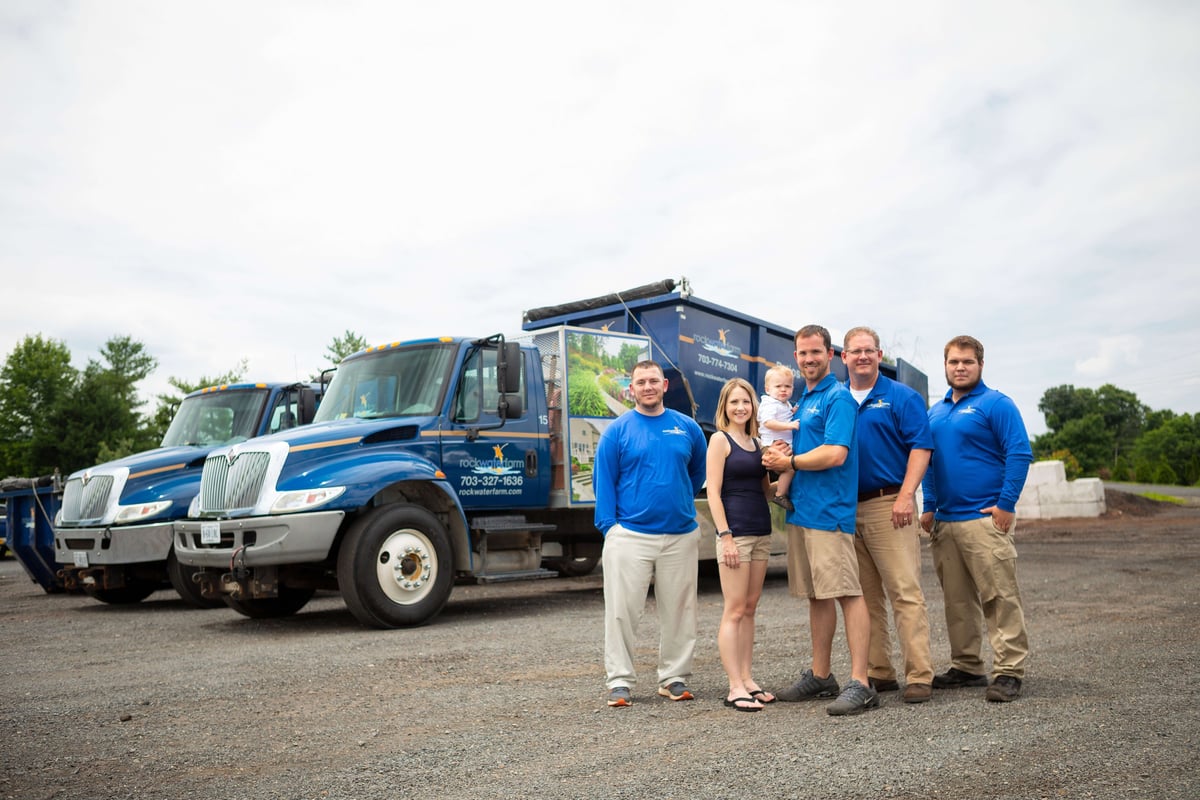 Maintaining a high rating with many reviewers is more challenging than maintaining a high rank with just a few reviews. A 4-star and up ranking is good, though ideally, you want to find a company with at least a 4.5-star rating.

As you look at social proof, you can also read comments that people have made about the company. This is a great way to get a better sense about how the customer experience has gone. Exploring what other people have had to say about this company will help narrow down your options.
Feel Good When You Choose a Landscaping Company
We know that the process to find a landscaper might be more than you thought it would be. But you're doing all the right things by putting in the research at the front end.

By putting in this time to do some research, you should feel confident that you have a good grasp on which landscaping company might make the best choice for your needs.

It's a lot of work but it will absolutely pay off by ensuring that you get the results that you're after. Not only that, but by choosing wisely the first time, you won't have to start this research process all over again because of a poor choice.

As you narrow down your options, we hope that you'll consider Rock Water Farm for your ongoing landscaping needs in Loudoun County and Prince William County, VA—as well as for any enhancement or design/installation needs that might arise.

If we've made it to your list in your quest to find a landscaper, and we can answer more questions for you, we're here to help.

We commend you for your hard work and dedication to finding the best landscaping company and we would be grateful for the opportunity to get to know you and how we can meet your needs.

Are you ready to have a property that you are proud of at your Haymarket, Gainesville, or Bristow, VA home? If so, talk to an expert, choose a solution that rocks, and get ready to see your dreams begin to take shape!