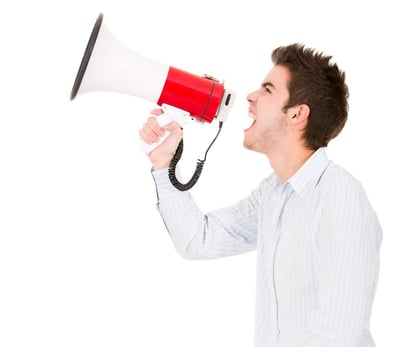 What's the quickest way to get hundreds of HOA residents in an angry uproar? Hiring an unreliable snow removal company!
Whether it's doing shoddy work, damaging property, showing up late, or, even worse, not showing up at all, your HOA members will be livid if they believe their investment in their HOA dues is being used unwisely.
Of course, nobody wants to hire a bad company. No HOA board sets out to find the worst commercial snow plowing company and hire them. But it happens when research isn't performed on the companies being considered. It happens when decisions are made hastily or based on unreliable criteria such as just going with the cheapest proposal you get.
The last thing that you want is to make a bad choice and have your neighbors complaining. You want to be able to evaluate companies so that you can make a decision that meets your expectations and avoid unnecessary headaches. While it can be difficult to know what to look for in a commercial snow plowing company, the HOA snow removal contract you receive can be a helpful guide in determining whether the company is a good fit.
Looking for these five details in your HOA snow removal contract will get you on track to making a wise choice.
1. Specific Details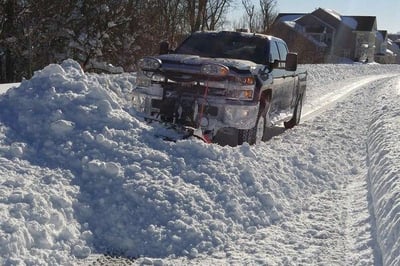 Specifics are so important when it comes to your HOA snow removal contract. You should receive a detailed contract that spells everything out—and there should be nothing vague about it. A contract that is not detailed or is missing important information should raise a red flag about the reliability of the company you're considering.
In other words, you shouldn't read through the contract and still have a ton of questions. A good snow removal contract will detail exactly what the company is responsible for handling so that you can be sure they're going to meet your expectations. After all, if it's not included in the contract, how can you be certain they're going to take care of it?
Among those specifics, locations should be detailed within the contract. Where is work being done on the property? Does it include sidewalks? What about driveways? Do mail kiosks require attention? Also, at what point will snow management services begin? All of these questions need to be answered in detail.
2. Contact Information
An HOA snow removal contract should also include detailed contact information from the company. Is there a way to reach someone 24/7? That's really important if there is a middle-of-the-night snow event and you need to get in touch with your commercial snow plowing company. But a lot of companies fail to include that information.
They might give you their office number, but is someone going to actually pick that up in the wee hours of the morning? You want to choose a company that you feel confident is reachable no matter the time.
3. The Possibility of Pre-Treating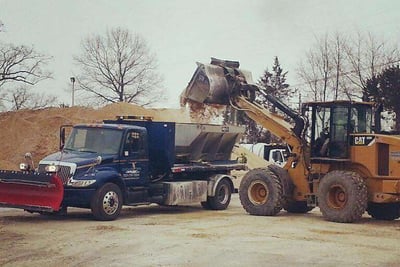 While a lot of snow removal companies in Ashburn, Aldie, or Leesburg, VA do not plow until two inches of snow has fallen, the truth is that even an inch of snow can be dangerous. When that snow gets packed down it can become very slick. Or maybe there isn't even snow but there is ice. Your contract should include information on how these situations will be handled.
The HOA snow removal company that you choose should offer pre-treating in order to keep your roads safe even before the snow starts piling up. At Rock Water Farm we are in touch with all of our clients before any snow event in order to inquire about pre-treating. This will make roads safer in the event of ice or even just a small amount of slick snow.
4. Liability Information
Your HOA snow removal contract will also define who is legally responsible for incidents that occur on a property such as an injury during the course of service. It's absolutely vital that the company you choose carries liability insurance and can show proof of compliance with worker's compensation laws. If you hire a company that does snow and ice management as a "side business," it's possible that they may not have all of the liability coverage that they should and that puts your HOA and community's residents at major risk.
5. Cost
It's important not to choose a commercial snow plowing company on cost alone. But it is, of course, a factor. The cost of snow removal can vary dramatically and you'll obviously want to compare costs and understand what they include.
A lot of companies calculate costs very differently. Some charge per-push (which is a fixed rate per event) and others will charge by the hour. It's important to recognize (as you compare contracts) that it could be like comparing apples to oranges. Understanding exactly what's included in the proposed cost is key to a fair comparison.
Making a Wise Decision for Your
Commercial Snow Plowing
Needs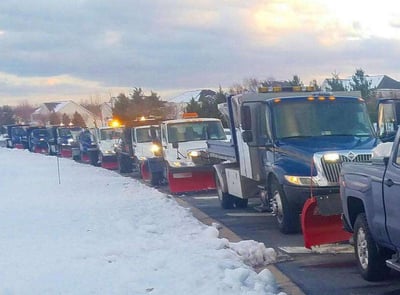 Whether it's a company that leaves behind a mess, fails to get all of the plowing done in a timely fashion, or even becomes unreachable during a snow event, these are headaches that you simply don't want to deal with. When all is said and done, what you really want out of a commercial snow plowing company for your HOA is reliability. You desire a company that you can trust.
While all of that seems like a no-brainer, time and time again we've heard from folks in the community who have said their commercial snow plowing company did not meet their expectations. And that's why it's so important to choose wisely when you have the opportunity to do so. Once you're locked in with a company it may be too late to switch during that snow season.
But choosing wisely from the onset will prevent these problems. Some research and some forethought can go a long way in choosing a reliable company. And by making the best choice for your HOA snow removal needs, you'll be able to relax, knowing your property is being taken care of the way it should be.
If you're reading to choose a reliable commercial snow plowing company for your Ashburn, Aldie, or Leesburg, VA HOA, and want to learn more about our commercial snow and ice management services, then request a free consultation and then let us take it from there.