Landscape Design Planning Guide
Your Roadmap from Dreams to Reality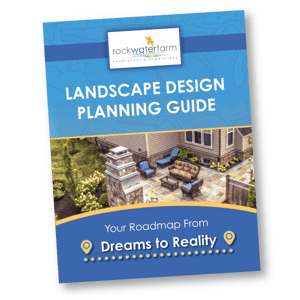 When you look at your yard do you see a glimpse of what its potential? If you have an unfinished backyard it's like a canvas just waiting to become a masterpiece. Chances are you've been dreaming for a long time about the possibilities and now you're finally narrowing in on making those dreams a reality. But how do you get there?
We've created this helpful guide to help find your way to a property you love. The guide includes:
Some great project ideas for your property
How to plan in phases if budget is a concern
Questions to ask your landscape designer
and more!