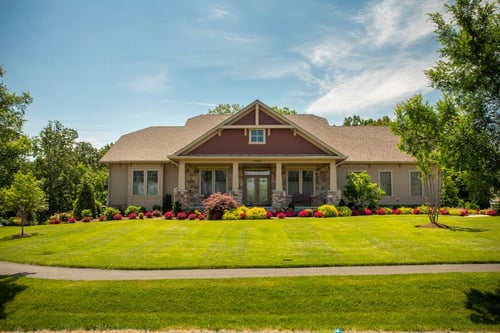 Are you looking for a lush green lawn that you can be proud to show off? If so, you might be seeking some professional help in achieving those results. Whether you've tackled lawn care on your own in the past or you've worked with a lawn care company who perhaps didn't fulfill your wants and needs, you know that making a wise choice is important.

Of course, if you've started a search, then you know you have an abundance of options. Making a choice for a lawn care company in Ashburn, Aldie, and Leesburg, VA might be feeling a bit daunting. How do you even narrow it down?

To help get you started, we're comparing Rock Water Farm to Virginia Green, a company whose name might have come up in a search for lawn care in Northern Virginia. We want you to have all of the information before you make your important decision.
Who is Virginia Green Lawn Care?
First and foremost, it's important to point out that Virginia Green did not get its start here in Ashburn, Aldie, or Leesburg, VA, but aggressive marketing and expansion have brought them into the area with a Dulles location. They have six locations throughout the entire state of Virginia. On their website, they mention that they are the largest locally owned lawn care company in Central Virginia.

The company was founded in 2003 by Gil Grattan, a native of Williamsburg, VA. According to their website, he got his start in the lawn care industry by selling lawn fertilization products to golf courses, nurseries, and other lawn care providers in North Carolina before moving back to Virginia to start his own business.

The service offerings of Virginia Green may seem to be similar to those of Rock Water Farm. The company says that they offer lawn care programs, aeration, tree and shrub care, and perimeter pest control. They also offer commercial lawn care.

However, unlike Rock Water Farm, Virginia Green does not get into any landscaping maintenance or design/build services. So, if you were looking to have additional work completed on your property outside of the scope of lawn care, you would need to hire another company. Actually, Virginia Green has a number of different companies listed on their website that they call "Partners." These are additional companies that offer services outside of their scope, but seem to just be referral partners.

One of additional values of working with Rock Water Farm is that we can offer comprehensive solutions. Sometimes lawn care and landscaping go hand-in-hand.

For instance, if you have an area on your property where grass never seems to grow, lawn care treatments may not help and you may need a small landscape project to replace grass with another alternative. Conversely, if you have an area of your lawn that needs extensive re-establishment from grading and seeding or sod installation, you'd have to look at hiring an additional company.

Since we have both lawn care and landscaping experts on staff, we can offer a seamless experience for your entire property.
How Do the Lawn Care Services of Virginia Green Compare to Rock Water Farm's
Since we are exploring how these two law care options stack up against each other, let's look at the program offerings of these two companies.

According to their website, Virginia Green offers two lawn care programs: a "Premium" program and an "Estate" program. We like the fact that they've grouped their offerings into a program because we believe homeowners desire that transparency.

At Rock Water Farm, we offer 3 lawn care programs to address various levels of budgets and lawn needs. Like Virginia Green, our programs detail out exactly what's included so that there are no surprises. We understand that homeowners need information in order to make an informed decision.
The Value of a Soil Test
While there are some similarities between the program offerings, one big difference is that all of our programs include a soil test.

This is because we believe that every treatment that we perform on your lawn should be based upon personalized, scientific data that shows us exactly what your lawn needs. It's not something that we believe should be skipped, as might happen with an add-on service that homeowners have to pay extra money for. After all, your neighbor's lawn might have completely different needs than yours. That's how much soil can differ even in close proximity.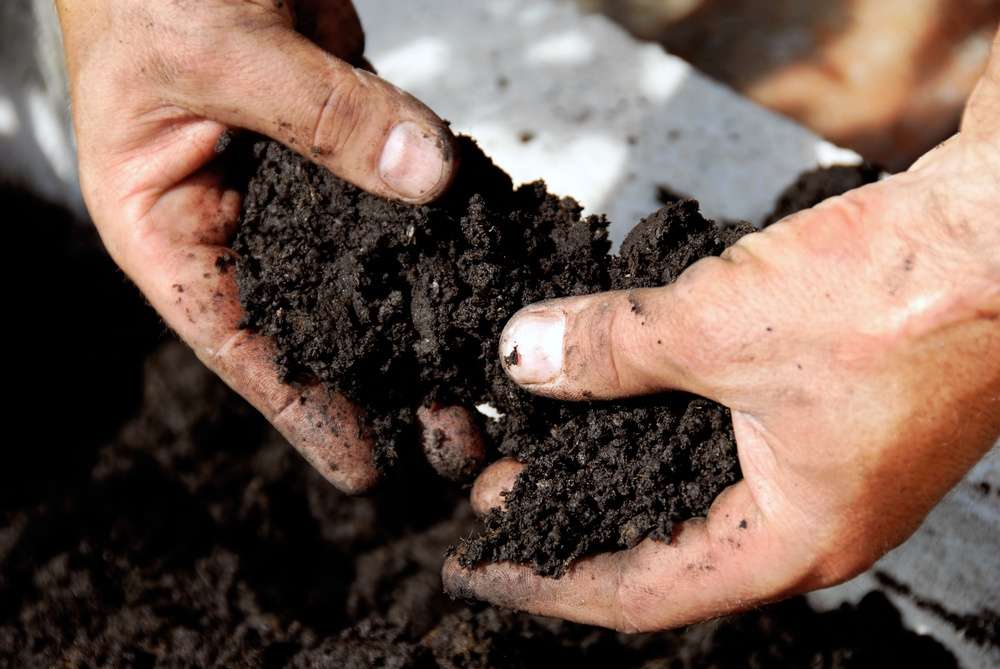 For Virginia Green, a soil test is included in the higher level "Estate" plan but is an add-on for the "Premium" plan.
Don't Risk Grub Damage
Another difference that we noticed in the layout of the lawn care programs for Virginia Green is that grub control is listed as an add-on service. Some lawn care companies do this but we find that most times it leads homeowners to leave it out to try and save some money.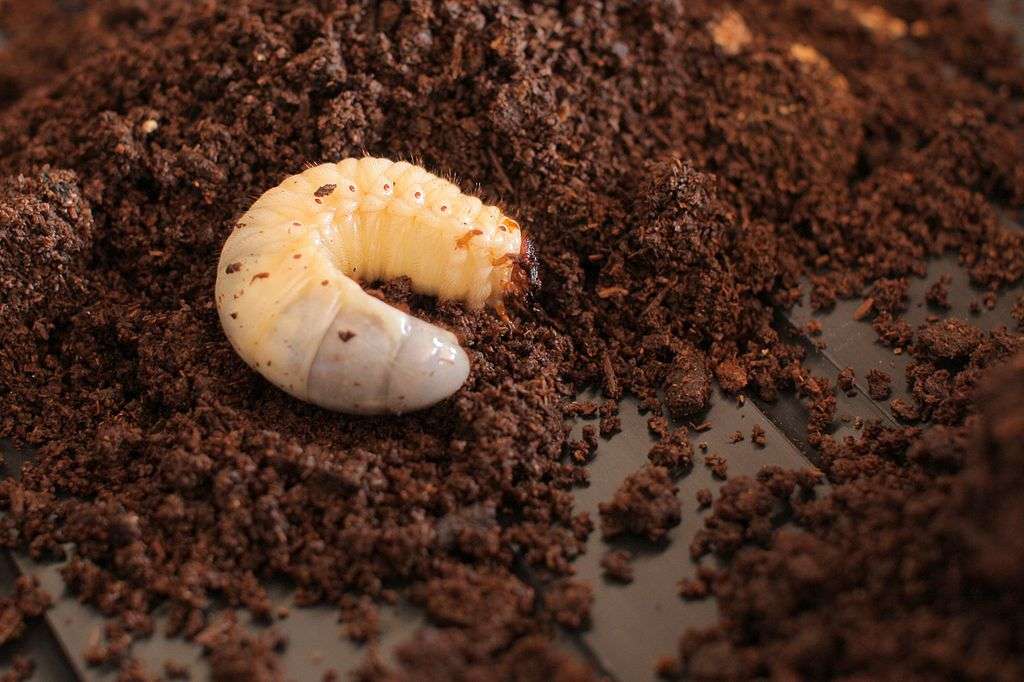 Because lawn grubs can be so highly destructive, that's a huge risk. It's why we include grub control in all of our lawn care programs, even our "Basic" package.

The fact is, preventing grubs in the first place is truly the best way to deal with them. The last thing that you want is to let them do serious damage by feeding on your lawn's roots.
Adding Professional Mowing
Another difference is that all of our plans have the ability to add weekly mowing services. We are unclear as to whether Virginia Green also offers this. Based on what's listed on their website, it does not appear they offer any mowing services.

While mowing is certainly one of those services that isn't "rocket science," it is a bit more complex than people often realize. Mowing errors, such as mowing too short or with a dull blade, can begin to have an impact on your lawn care results. Because of that, many folks like a professional to handle this service, too. It's ideal when it's the same company that treats your lawn so that mowing can be timed appropriately to maximize the results of your treatments.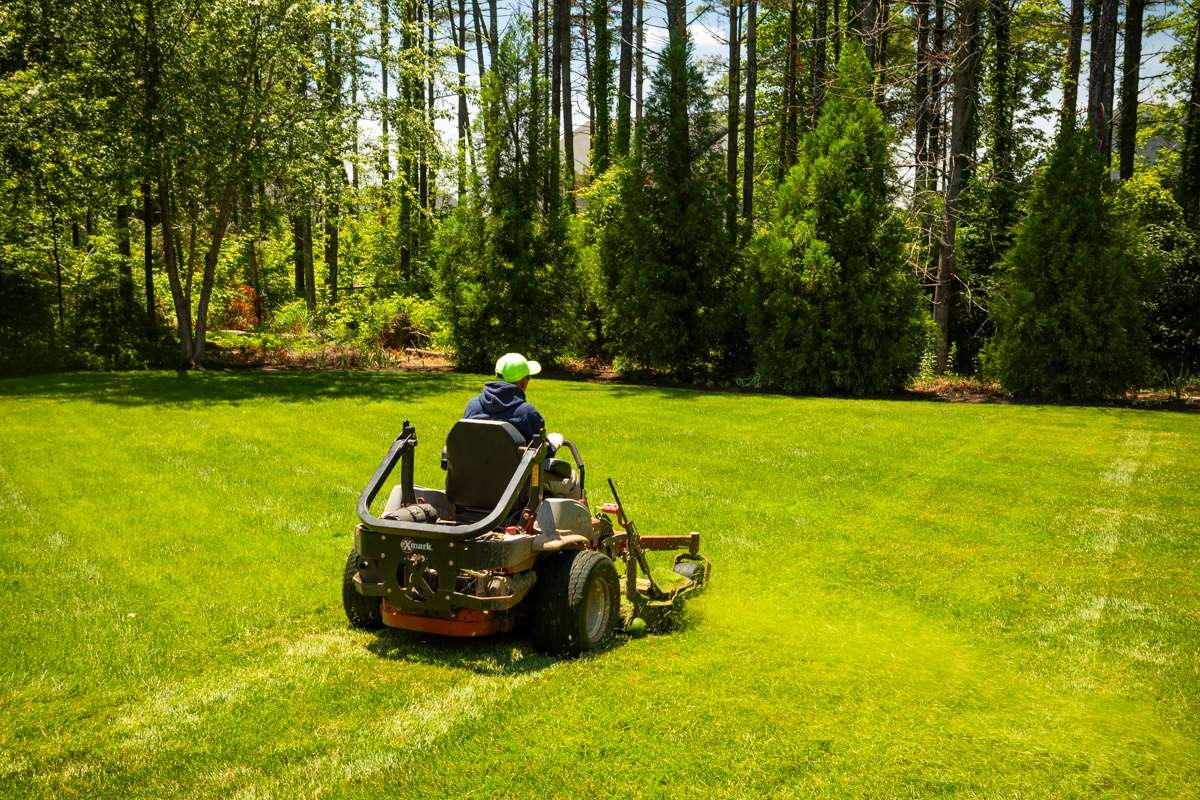 Frankly, mowing is also a hassle for a lot of people. You already have a busy life and probably don't want to use up precious weekend time mowing your property. Nothing beats having freshly mowed grass each week without having to handle any of the work associated with it.
Topdressing for the Best Results
While we see that Virginia Green offers lawn aeration, we do not see that they list topdressing as a service. However, topdressing is one of the crucial (and often neglected) tasks that really should be performed if you're looking for the best results.

After we aerate and overseed, we will topdress the lawn with compost, allowing it to fall into the holes we made. As the compost mixes with the clay, it helps create a better layer of topsoil by improving soil structure and microbial life.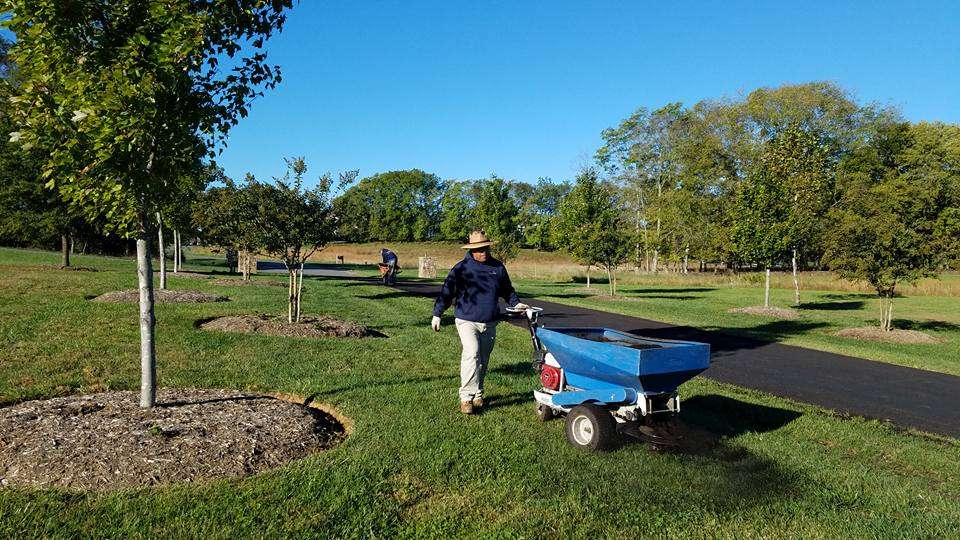 It's one of those services that is often skipped but is the reason why one lawn might look good and another might look amazing.
Choosing the Best Lawn Care Company in Northern Virginia
We have no doubt that Virginia Green is a great company. They have good reviews, a comprehensive website, and they offer a lot of great services.

Although it may sound surprising, we like going head-to-head with really strong companies. It makes our industry better as a whole when we're competing against solid lawn care companies as opposed to lowballers that bring the industry's reputation down because of their poor practices.

Ultimately, the biggest difference between Rock Water Farm and Virginia Green is our location and our scope of services. The fact that we started here in Northern Virginia and are as local as it gets to the region is important to a lot of our clients. We live here and frequent the same businesses and community organizations like you.

And we truly know Northern Virginia.

While choosing a company like Virginia Green is definitely a lot more local than choosing a national franchise name, the fact is that Virginia is huge. And if you've been around the state before, you know just how diverse it is!

On top of that, the fact that Rock Water Farm is a comprehensive solution for all lawn and landscaping needs is also important to a lot of people. Our clients have come to know and trust us—frankly, they become like family—and they don't want a different company to handle their other property needs. The fact that everything is happening under one roof also prevents scheduling disasters. If you've ever had your mowing crew and your lawn care crew show up on the same day, you know this doesn't work!

At the end of the day, the choice is yours. While you could be happy with Virginia Green, we also feel confident in saying there are some good reasons why Rock Water Farm may be your best choice. But we're always available to answer questions or give you more information, even if we're not the company you end up choosing.

In the end, we want you to be happy with your decision. After all of your work in researching the right lawn care company, you deserve to have the results and the experience that you were seeking.

If you're ready to start getting the lawn care results you desire at your Ashburn, VA home, talk to an expert, choose a solution that rocks, and get ready to enjoy your lawn and relax.
Image Sources: Grub