When it comes to choosing a lawn care service in Ashburn, Aldie, or Leesburg, VA or surrounding areas, there are a lot of things to consider as you compare companies. Even if you've weeded out the "one-man-and-a-truck" type of low-grade operations (those which often tend to pop up one day and disappear soon after) there are still a lot of professional options to choose from.
If you've begun the research, you've probably already found that the services and prices can drastically vary, and that you aren't really sure what makes one lawn care company great and another just mediocre.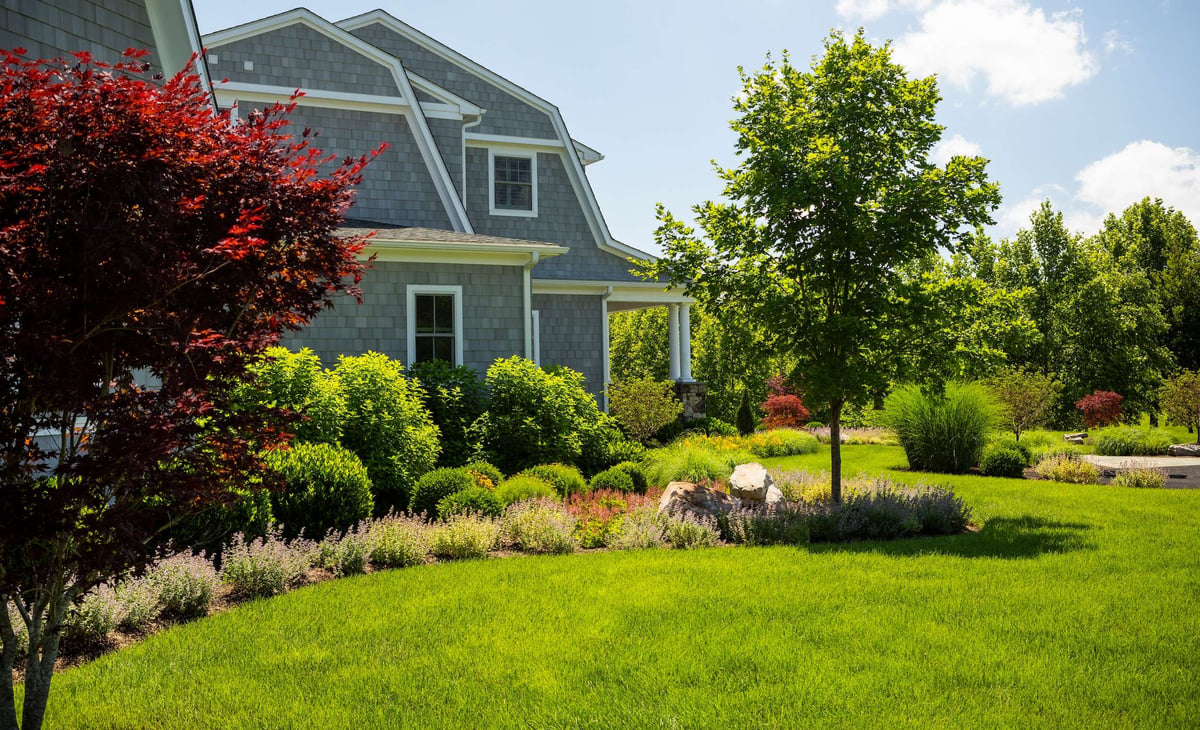 We know that it's a big decision to find and hire a lawn care provider that you feel you can really trust. The huge variety in selection when it comes to companies can be nice if you want options but it can also feel daunting to narrow the playing field.
While it's a lot of effort to do the research, finding a good lawn care company now will help prevent headaches in the long run. And once you've found a company that you can stick with, you won't have to go through the process of searching again.
We've put together this guide to help you determine what you should look for as you seek lawn care in Ashburn, Aldie and Leesburg, VA.
What to Look for in
Lawn Care in Northern Virginia
If you're in the process of seeking a lawn care service, there are some key things you should look for in the companies you're considering. But first, you must have a clear idea of what services it is that you care about.
A lot of companies out there can mow a lawn, but not so many can offer the full gamut of lawn care services. Services such as lawn fertilization or mosquito control require specialized training and appropriate licensure. These are not the kind of services that can be offered by just anyone.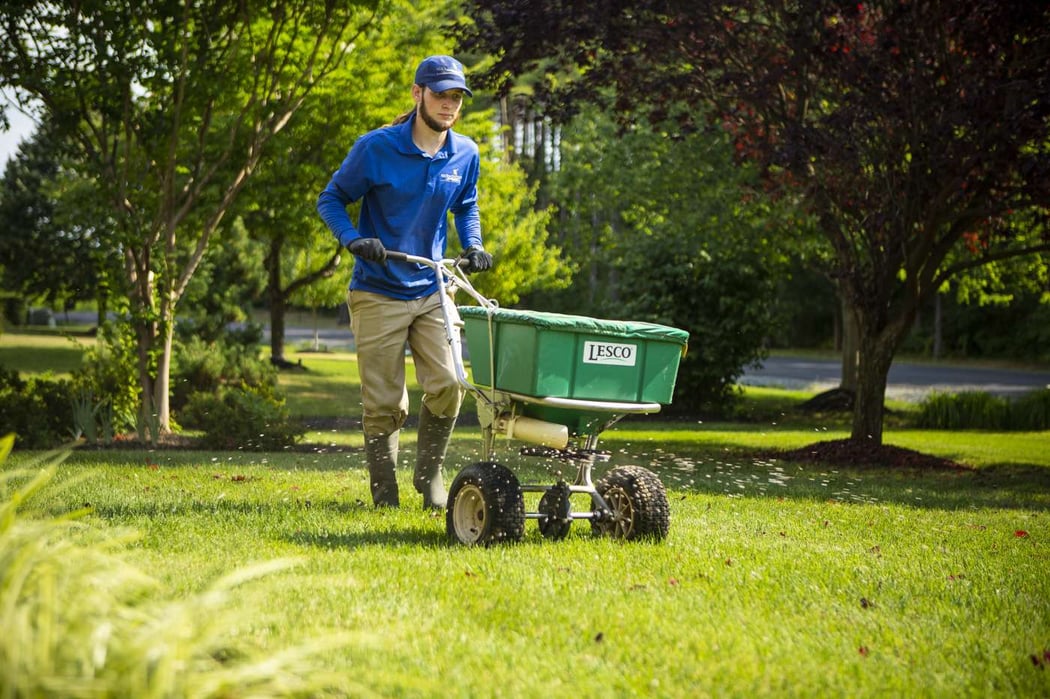 Assuming you're interested in a range of lawn care services beyond just mowing, there definitely some key points you should be looking for in the companies you're researching.
Here are 7 of those points that we think are most important in choosing a lawn care service in Ashburn, Aldie and Leesburg, VA.
1. Multiple Lawn & Landscape Services Under one Roof
There are a lot of companies out there that mow, fertilize, or treat for disease and insects. But as you start to look for companies that offer all of these services, as well as many other offerings (perhaps design/build work, seasonal plantings, or aeration and overseeding to name just some), it begins to narrow down the playing field quite dramatically.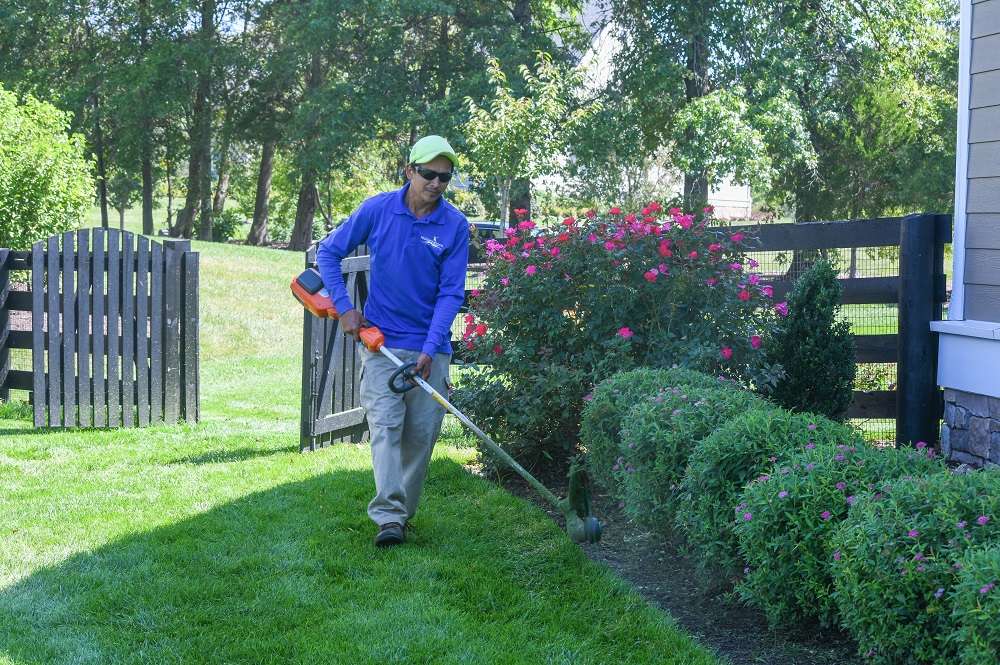 Digging even deeper, when you begin to look at lawn care companies that not only offer all of these services--but do an excellent job with all of them--you've really closed in on a select few in the Northern Virginia area.
The fact is that finding one company that does it all (and does it all well) is really important. That's because there's a tremendous amount of benefit to you in terms of not needing to hire multiple companies for multiple services. Even if you don't have a need for all of a company's service offerings at once, you're setting yourself up to make things easy down the road when you do.
2. A Reputable
Lawn Care Service With Positive Reviews
It is so critical that you also find a company that is reputable. One of the biggest things that can come back and bite you when trying to save a buck is hiring a company that is not properly insured or practicing with the improper licenses.
Even the best companies make mistakes. But reputable companies with the proper insurance will not let their mistakes become your problems. You can easily get a good sense of a company's reputation with validated online reviews. A reputable company should have at least 40-50 online reviews and a score of at least 4.5, but higher if possible.
And you should not be afraid to be forthright in asking about whether a company is properly insured and licensed before they set foot on your property.
3. Consistency in Lawn Care Services
One way that the lawn care industry can get a bad rap is when inconsistent services are provided. You might get great service one week and lousy the next. Or perhaps a neighbor got excellent service but you did not.
It's important to find a company that will provide consistently good service. You can gauge this in advance by checking customer reviews. Those companies who really value their work will have a standard that they aim to uphold no matter what the job. That's the kind of lawn care service that you want working on your property.
4.
Lawn Care History in Northern Virginia
While you always want to give new companies the benefit of the doubt, it's hard to gauge the level of service you'll receive from a company that doesn't have a proven track record. Look for a company that has an established history in the Northern Virginia area.
It's also worth noting that there are a lot of fly-by-night landscape companies out there who are around one day and gone the next. The last thing you want to do is sign up with a company simply because they have a good price only to find that they've taken your money and left.
5. A High Level of Professionalism
With workers coming to your home for regular lawn care services, it's understandable you would want a company that is highly professional. That means a company that is trustworthy, dependable and highly trained. It's also a company that is going to take responsibility if they make a mistake. A professional company is also trustworthy and you can feel safe and confident with them on your property week in and week out.
6. Dedication to
Lawn Care Excellence
There are a lot of companies offering landscape maintenance services but they don't all take pride in their work. You want a lawn care service that is going to go above and beyond when it comes to maintaining your property whether that be treating insects or disease, fertilizing the lawn, providing seasonal flowers, or any other service they're providing while on your property.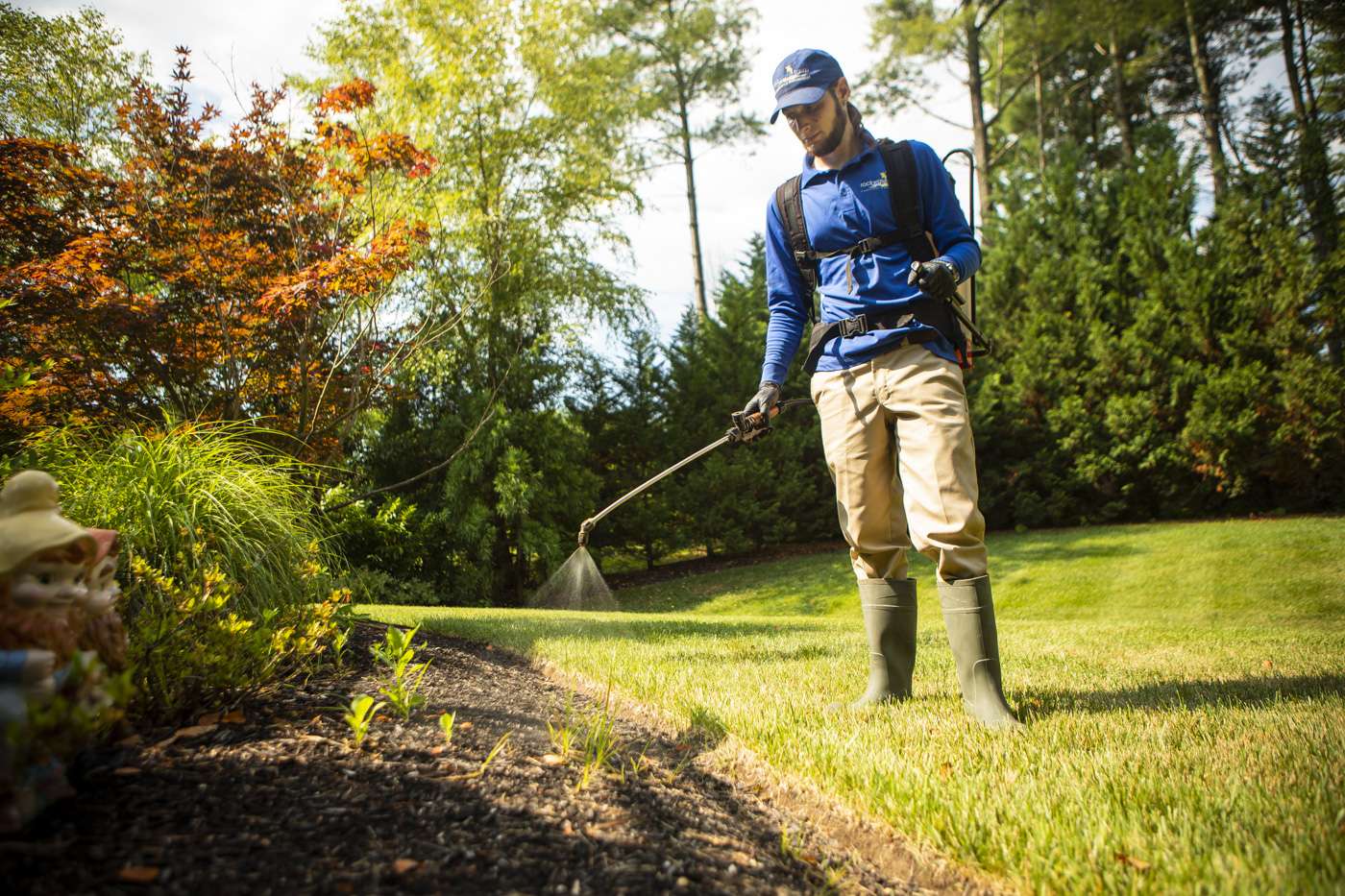 It is the companies that take the time to not only train their staff, but to train them on an ongoing basis, that are truly dedicated to excellence. Don't get so caught up on price that you don't inquire about what you're getting for that price. For your investment, you want to have highly trained professionals caring for your lawn. Unfortunately the lawn care industry is rife with turnaround, poor training, and an overall lack of appreciation for quality work. Look for the company that is different. That is, the company that truly cares.
7. Ability to Service Your Long-Term Property Maintenance & Improvement Needs
When you end up hiring a professional lawn care provider in Northern Virginia, you should anticipate ongoing service that continues to meet your needs. The last thing you want to do is go through the research and hiring process again.
As you look for lawn care in Ashburn, Aldie and Leesburg, VA, look for a company that is committed to forming a long-term relationship with you. A lot of companies want your business as it will help their bottom line. But seek out the company that cares about more than just your money.
Why Consider Rock Water Farm for your
Lawn Care Needs
When Rock Water Farm started out, we began as a design/build company. But as demand continued to grow from our clients (who had come to know and trust us) to also perform their lawn care, we ultimately chose to add those services in order to keep our customers happy.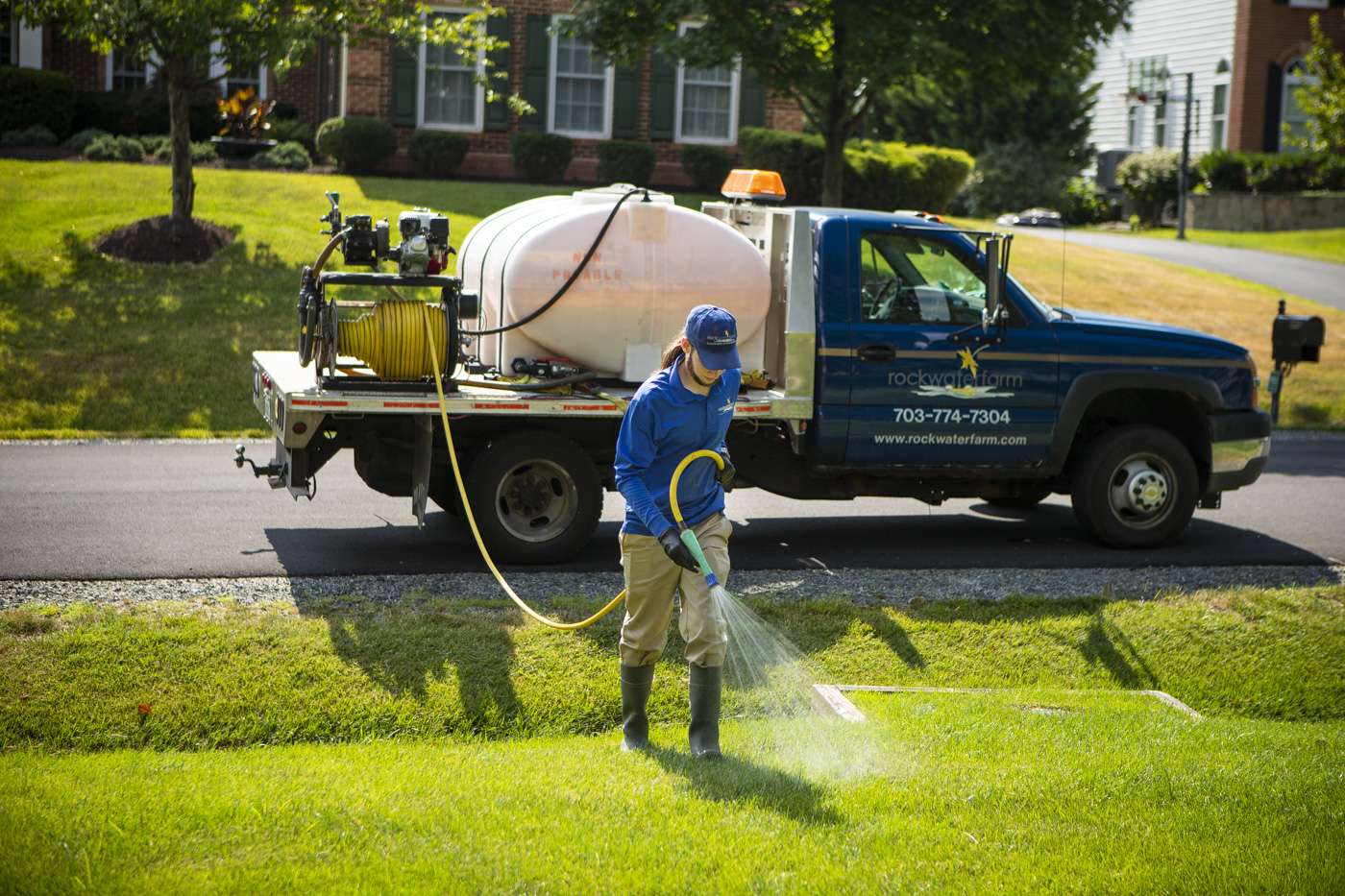 We hired and trained managers and technicians to handle these maintenance services and have since watched that part of the company rapidly grow mostly by word of mouth. This organic growth of these services, and our company as a whole, is something that speaks for itself.
On top of our design/build work that includes hardscaping, patios, outdoor kitchens, and pools, we offer a full array of lawn care services including a comprehensive turf and shrub program, tick and mosquito control, mulching, spring and fall cleanups, aeration and overseeding, mowing, seasonal flowers, composting, and other maintenance work. We can basically tackle any of your outdoor projects.
We take lawn care very seriously. Our lawn care program is specifically designed to deliver superior results, not just address the basics. There are typically eight rounds of application in our turf program that will help prevent and treat crabgrass, weeds, and lawn-destroying insects and will provide the nutrition your lawn needs to truly thrive.
Additional Differentiators of Rock Water Farm
In addition to offering a multitude of services all under one roof, we also feel we are set apart by the way we train our people. We cross-train our employees for the benefit of the client. For instance, while a Rock Water Farm lawn care technician is on your lawn mowing, he or she will also always be on the lookout for the first sign of turf trouble, whether that be a pest problem, a lawn disease, or something else. With an ever-watchful eye on your property, potential issues can be addressed before they ever become a serious problem.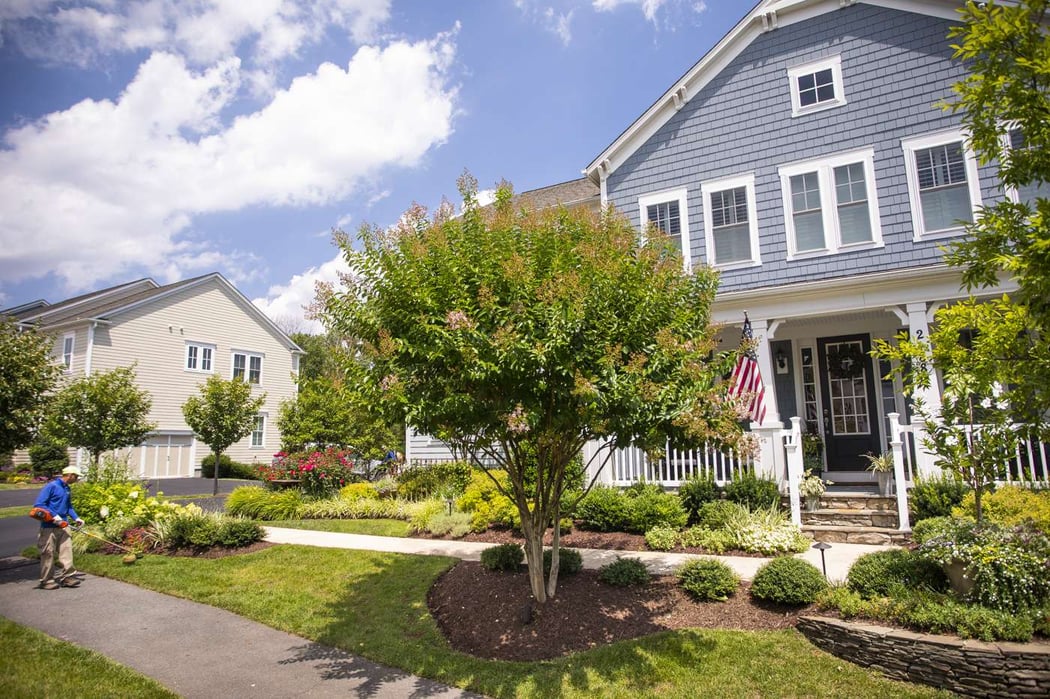 Besides the fact that it's less of a hassle to have one company handle all of your services, the greatest benefit is this diligent focus on the health of your lawn. Some people shop around for price and hire multiple landscape professionals for each of these services, just to save a buck. But these professionals are not working together and won't communicate a potential problem they see (let alone be trained to do so). In the end, that could wind up costing you a lot more than just paying one professional company to do it all--almost like a property manager.
Another differentiator is the fact that we truly do care about our customers. A lot of people say that they care, but when push comes to shove, they show their true colors. There are a lot of companies out there that will do anything to improve their volume, even if it means undercutting their competition's prices by mere dollars just to snag a job. By booking as many jobs as they can, their service may suffer. And at the end of the day, you must ask yourself: Do they really care about me as a customer?
That's where we think we are truly set apart from the pack. Our care and commitment for our customers goes above and beyond. While we obviously want to grow as a company (and consistently have), we don't want to do it by overextending ourselves. We've grown steadily and continued to match our service quality to our volume.
We are also incredibly committed to keeping our customers happy, because we really do care about them. If we do something wrong, we want to know about it immediately so that we can fix it. If someone is unhappy with our service for any reason, we absolutely want to know. And we will act immediately. We don't waste time playing the blame game. We resolve issues because we genuinely value the customers who we know have made us what we are today.
Choosing the Best
Lawn Care Service in Ashburn, Aldie and Leesburg, VA
We would love to be your obvious choice as a lawn care service provider. Whether you live in Ashburn, Aldie, Leesburg, or surrounding areas, we are ready to help you make your lawn the best it can be. As a multiple lawn care service provider, we're able to be that single point of contact that can handle all of your outdoor living projects. We know that our customers rely on us for all of their outdoor needs and we continue to deliver on their high expectations.
As a company that is committed to providing excellence within our community, we truly do want the best for our clients. We continuously strive to be at the top of our game and are proud to have grown largely due to word of mouth and referrals.
As you look for a lawn care service we would love for you to consider Rock Water Farm. We would be grateful for the opportunity to earn your trust, just as we have with so many others. It's that foundation of trust, professionalism, and top-quality service that has continued to help our company grow. And as we grow, we are eager to have you become part of our family of clients.
If you'd like more information about our lawn care services, give us a call at 703-327-1636 or schedule a free consultation now.