When it comes to threatening pests like ticks and mosquitoes, you want a solution that works. Having to worry about disease-carrying pests lurking around your property is simply a concern that you don't want to deal with. After all, you should be able to enjoy your time outside.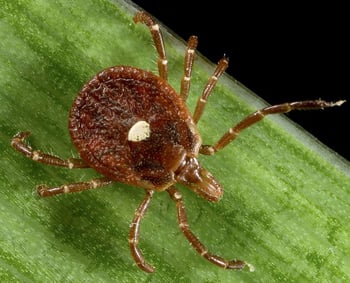 The desire to find mosquito control solutions or tick control remedies often leads homeowners to search what's out there. And the truth is, there's a lot. A quick internet search of "tick and mosquito control" brings up dozens and dozens of ideas. But the fact is, many of these ideas are ineffective and some are downright bad ideas.
We know how frustrating pests can be and how desperate you might be to get rid of them. But the last thing that we want is for you to invest in something that is not going to work, or worse, try something that could be potentially dangerous.
That's why we've rounded up some of the different pest control methods that are out there and weighed in on what to expect.
DIY Tick and Mosquito Control with Store-Bought Products
When they start noticing an abundance of mosquitoes and/or ticks on their property, oftentimes, homeowners turn to perform pest control on their own. Unfortunately, tackling tick and mosquito control with store-bought products is often minimally effective.
We have covered DIY control in greater depth here if you want to read more, but we'll sum up the basic points about the problem with attempting DIY control.
It costs more than you might realize. Most people turn to a DIY approach to try and save money but when you start adding up the costs of equipment and products in order to be as effective as possible, it can get costly.


It's a hassle. In addition to purchasing all of the products, you now have to apply them (and possibly learn how to do so), store them, and maintain/clean the equipment you've purchased. It can be more work than you may have bargained for.


It's not that effective. As we mentioned, the store-bought products simply aren't as good as what a professional is going to use. While it's true that you can buy products with cedar oil in them (the main ingredient in our custom-blended product), there's still a difference between what we're using and what you'd purchase on your own. After all, there is a reason why we still need a license to apply products. Even though it's organic, our product is professional-grade and that also means it's going to be more effective.
Installing Insect Repellent Plants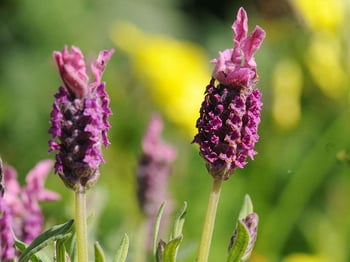 There is a lot of information out there about installing pest-repellent landscapes. Plants such as lavender, lemongrass, and catnip are said to repel mosquitoes since they do not like the smell. This could keep a few pests away if you're sitting right next to the plants, but let's be honest, you're not always going to be sitting there.
The truth is, mosquitoes can be aggressive and when they need a blood meal, they're going to come after you. A smell that they dislike is simply not going to be enough to deter them from that meal.
If you like the look of these plants and appreciate that they might make you feel that there is an additional layer of protection where you've installed them, we would not advise against it. However, we also would never suggest that a repellent landscape is enough to protect your family by itself.
Electric Bug Swatters and Salt Guns
These tennis-racket like bug swatters are powered by batteries and deliver an electric shock to any bugs that come into contact with them. We're not going to say that these don't work because surely if you swat a bug with one, it's going to kill it. But when you think about how many ticks and mosquitoes might be on your property, it's hard to imagine you'll make even the slightest dent with a manual swatter.
Plus, do you even want to be out there swatting bugs instead of enjoying your time, especially with something that is electrified and potentially dangerous? If you have young children, it's likely not even something you'd want to have around your house.
Along the same lines as a swatter are the salt guns for bugs. These are popular on sites like Amazon and sound a lot like gag gifts. The gun fires a particle of salt, which will kill a bug it comes into contact with (which honestly doesn't sound all that easy). Those who have used them say that they do work—if you have really great aim and feel like sitting around killing a single bug at a time. Clearly, this is not going to have any major impact on your pest population.
Not only that, but salt guns can also be potentially dangerous. In fact, the companies that make these products have a lot of warnings about not pointing them near someone's face (particularly near the eyes) as there are potential risks. Again, probably not something you really feel like keeping around your home.
We'd file both of these products one under "bad ideas." Plus, we're not how good of a shot anyone can be to hit a tiny mosquito.
Implementing an "Incomplete" Solution
We always advise that homeowners take extra precautions when they are protecting themselves and their pets against mosquitoes and ticks.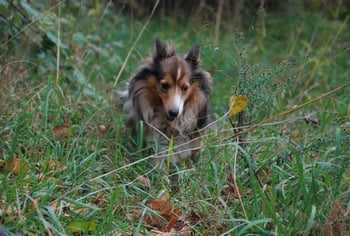 For instance, it's important to be cognizant of where these pests hang out most and do what you can to make those areas safer. If you have areas with groundcover or wood piles that you don't want to eliminate, make sure to wear protective clothing (long sleeves and pants) when working in these areas.
If you have pets, we also recommend that you should follow your veterinarian's recommendations to protect them. Even if you are having your property professionally treated for ticks and mosquitoes, we still advise adding that extra layer of protection with whatever your vet recommends.
There are also steps that you can take around your property. Even if you choose to have professional tick and mosquito control utilized on your property, we would still advise these important steps for added layers of protection.
Always be sure to empty standing water from containers, pool covers, or pet bowls around your property to prevent mosquitoes from laying eggs


Maintain a regularly mowed lawn since ticks prefer taller grassy areas.


Keep your property free of debris as both types of pests like places to hide.
However, we would never say that wearing protective clothing, treating your pets, or even taking some pest reduction steps around your property are enough. Doing these things is important, but not enough.
We would say that these actions are an "incomplete solution" because they simply won't reduce the pest population enough to fully protect your family.
Professionals Using Synthetic Chemicals
All of these ineffective and dangerous DIY pest control tactics probably have you looking for a pro. However, not every professional tick and mosquito control company is going to use the same approach. In fact, most companies use synthetic chemicals that might have you concerned about their safety.
When it comes to professional control, it works, but at what cost to your family's safety? In essence, you are just replacing one risk with another. That's why it's important to choose a company that you can feel good about both from a product safety standpoint as well as from a professionalism standpoint. That's because how the product is applied matters, too.
Some companies are so desperate to hire cheap labor that they'll take on anyone who is willing to do the work. These types of technicians are going to go out and spray anything and everything without a whole lot of regard. What you really need is a company that takes a customized and targeted approach to your specific property's needs.
Choosing Tick and Mosquito Control that is Safe AND Effective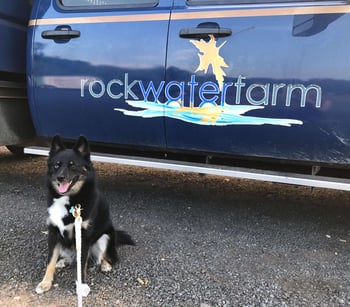 At Rock Water Farm, the biggest difference is our use of a completely safe and totally organic product. We find that most lawn care and pest control companies are using pesticides with harmful chemicals. For our clientele, many of whom have young children and pets playing in the yard, this simply is not the best choice.
If you're tired of dealing with pests around your property and you're looking for a safe and effective way to deal with them, then choosing to work with Rock Water Farm can help you gain some peace of mind. Don't put yourself and your family at risk with ineffective or dangerous pest control tactics any longer. Let the pros get to work doing what they do best.
If you'd like to discuss protecting your Ashburn, Aldie, or Leesburg, VA home from ticks and mosquitoes, learn more about our organic mosquito and tick control program and prices, and then get ready to take back control of your property.