You know that a great-looking lawn (one that is thick, lush, and green) doesn't just happen on its own. It is the result of a lot of hard work and ongoing care. That's why you may be looking to hire a professional lawn care company—to help you get the results you're after.
That being said, you might not be sure where to start the process. What makes one company that different than another? If you've already started the search process, you likely know that there are a lot of options out there. At first glance, they might not seem that different.
Unfortunately, that sometimes leads people to choose a lawn care company based on price or a nationally-recognized name—and that could be a big mistake. The truth is, there are quite a few differences from one provider to the next.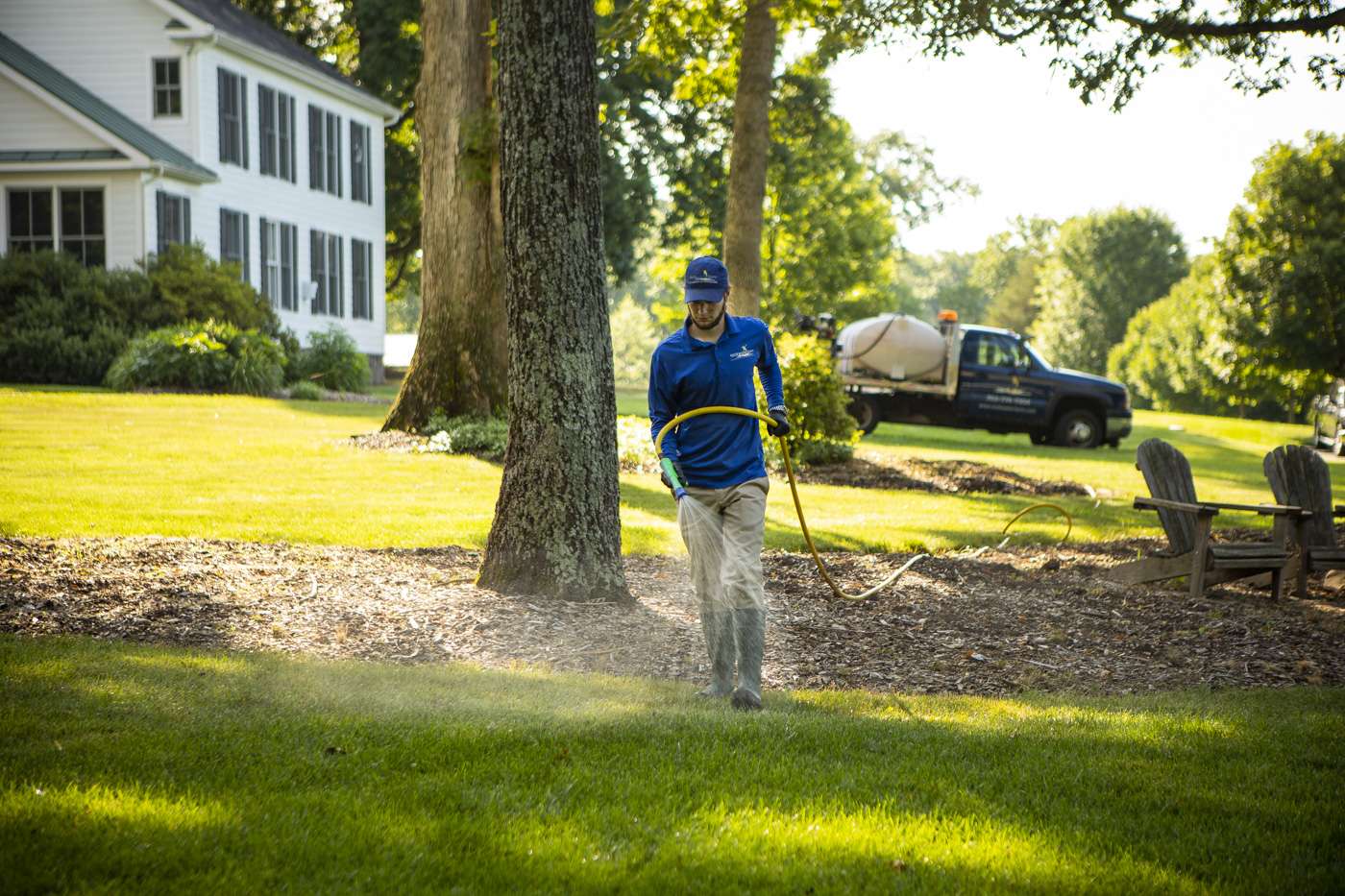 Instead of making a hasty decision, you can make a wise and well-educated one by researching prospective companies side-by-side. Doing a search for lawn care companies near Ashburn, VA can give you quite a list. Then, you should perform your research in order to find out more about them.
One name that we know will come up in your search for local lawn care is Natural Lawn of America Ashburn.
Actually, the official name is NaturaLawn of America (with the shared "L"), but since it's pronounced "Natural Lawn," we know that most people search for it that way. It's a well-known name since it's a national franchise chain.
To get the research process started for you, we're comparing Rock Water Farm to NaturaLawn.
Who is NaturaLawn ("Natural Lawn")?
NaturaLawn is a national franchise that was founded in 1987. Nationwide, they have more than 100 locations. There are 7 Virginia locations total and NaturaLawn Ashburn is the branch that is local to us.
Local franchisees vary in many ways from one market to the next. Some of these differences can be:
Age of the local business
Size or expertise of their team
Services offered (some franchisees only focus on lawn care while others also provide other property maintenance or enhancement services)
NaturaLawn Ashburn vs. Rock Water Farm
Of course, what you really want to know is how NaturaLawn compares to Rock Water Farm. Let's look at how they stack up to one another.
Size and Structure
The biggest difference between these two companies is their size and structure. NaturaLawn is a national franchise and Rock Water Farm is a locally owned, independent business.
As a large franchise network, NaturaLawn has a big customer base. On their website, NaturaLawn says that they have nearly 100,000 customers—they call them "neighbors".
It's unclear how "large" the local Ashburn, VA NaturaLawn franchise is. This information isn't publicly communicated on their profile on the NaturaLawn website.
Program Comparison
Another difference is in the structure of these two companies' lawn care programs.
As the name would imply, NaturaLawn is big on promoting their "organic-based lawn care."
These days, "organic" is a popular buzzword found on everything from food to household products, so it's no doubt that this focus gets them interest, which is likely why they chose their name.
However, some people may find this somewhat misleading so we wanted to be clear on their approach.
NaturaLawn appears to have two different lawn care programs: the Natural Alternative Program and the Alternative Program.
The latter is not 100-percent organic and is more of a hybrid program. Hybrid lawn care programs will achieve superior results over strictly organic solutions.
Rock Water Farm offers 3 lawn care programs to address various levels of budgets or lawn needs. Our programs detail out exactly what's included so that there are no surprises. We know this level of clarity is important for you to make a confident choice.
In addition, all of our programs include a soil test, which means that every treatment that we're doing on your lawn is based upon personalized data that shows us exactly what your lawn needs.
There is also the ability to add weekly mowing services to any lawn care treatment program, something that is unclear if the local franchise of NaturaLawn offers.
Access to Additional Services
According to their website, NaturaLawn ("Natural Lawn") Ashburn says that they also offer aeration, seeding, and tick control.
In order to know if the local franchisee offers additional services to their customers, you would need to contact them directly. This information isn't displayed on the NaturaLawn website within their local franchise profile. In some cases, these franchisees may be full-service landscape companies that have added lawn care through NaturaLawn's support, or they may solely focus on just these lawn care treatments alone.
While lawn care, aeration, seeding, and tick control are all very important services, a lot of times homeowners need services beyond these offerings.
Rock Water Farm is also a full-service landscaping company that can offer you solutions beyond your lawn care needs. While not everyone needs these, it is usually seen as a big "value-add" for many of our lawn care clients. They appreciate that they do not have to go hire another landscaping company if other needs arise on their property.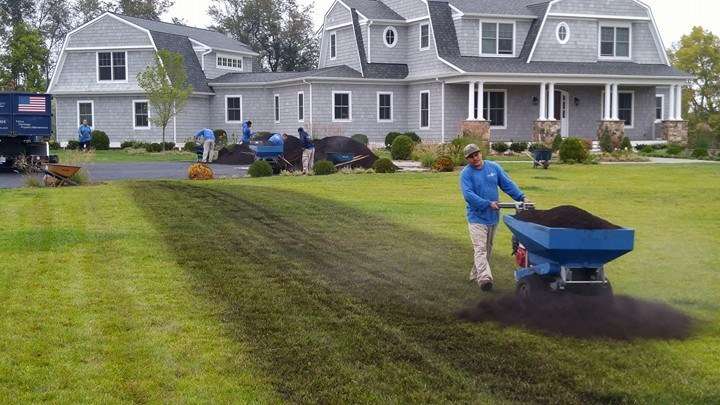 For instance, if you decide you want to add some landscaping beds to your property or even design the ultimate backyard pool area, we can do that—and then we can maintain them, too. Our additional services include:
Having so many services under one roof gives homeowners peace of mind that we can take care of anything that they may need.
Comparing Online Reviews
Online reviews are naturally a place to turn to compare companies. It can help give you a sense of what other customers think of their service and their results because customers have the chance to rate companies on a five star scale and also leave comments about their service.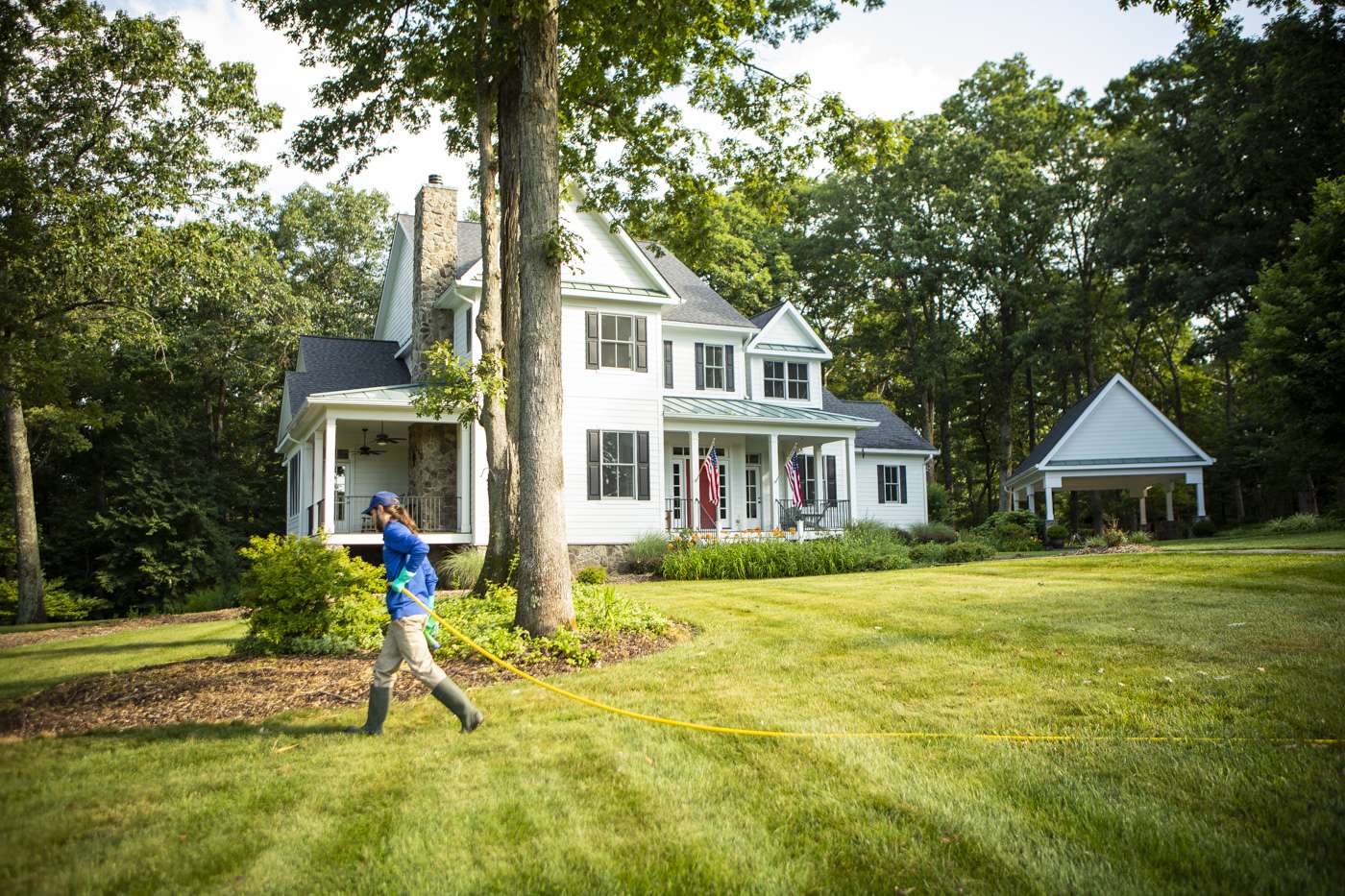 Keep in mind that it's more difficult to maintain a high rating the more reviews that a company has. For that reason, both ratings and the number of reviewers matter.
NaturaLawn Ashburn Google Reviews
We could only find one Google Review for a local franchise of NaturaLawn and that reviewer gave them 4 stars.
Rock Water Farm Google Reviews
Making Your Educated Decision
It may have become increasingly clear that hiring a lawn care company can be complicated and require a lot of research. In all honesty, it can be a lot of work to try to "weed through" (no pun intended!) all of the different marketing messages and program differences out there.
If your search for lawn care services in the Ashburn, VA area results in you using the local franchise of NaturaLawn, then we wish you well and hope that your decision results in a great experience and results.
But if you'd like to learn more about Rock Water Farm's lawn care and full-service offerings, we are here to help give you all the info you need in order to choose what's best for your lawn. Feel free to reach out and ask us questions if there is anything that we can clarify.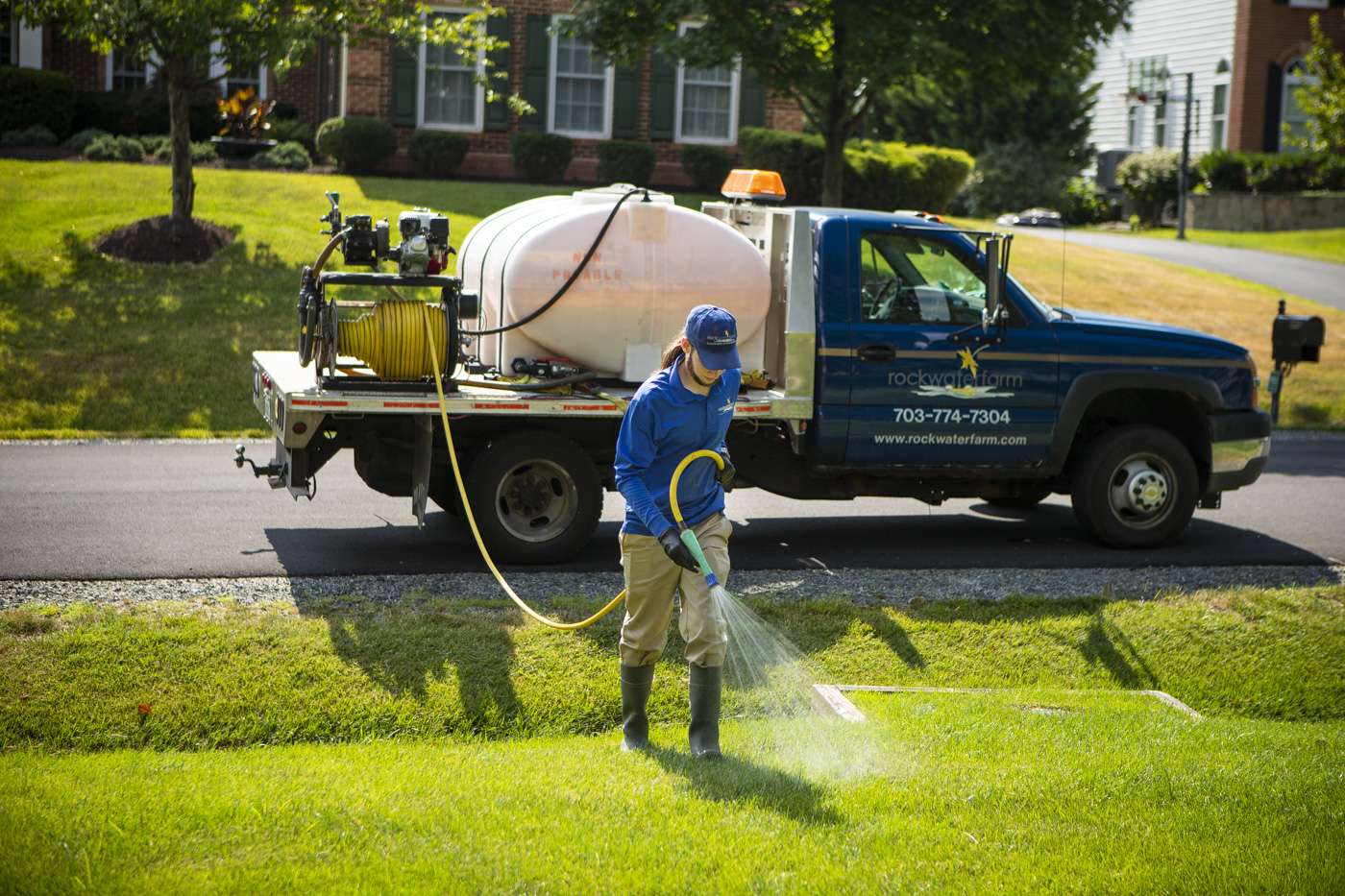 In the end, it is your wise decision amongst companies that will lead to the good results (and good service) that you're after. That's important. After all, when you're investing in professional lawn care, you deserve to get the results and the service that you desire.
If you're ready to start getting the lawn care results you desire at your Ashburn, VA home, talk to an expert, choose a solution that rocks, and get ready to enjoy your lawn and relax.