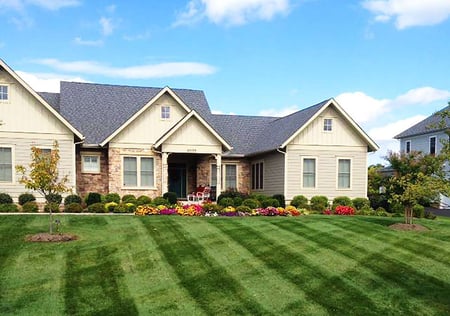 Have you ever wondered what the secret to a great lawn is? Although homeowners are often inclined to believe that all lawn care companies are created equal (and therefore, all lawn care services are the same), the fact is, there can be tremendous variations in everything from how services are performed to what products are used to even who is performing them!
Of course, there are plenty of lawn care service companies out there who don't want you to know this. They'd rather that you were left in the dark when it comes to what goes into the secrets to a great lawn—or just as important, what can negatively impact a great lawn.
But we believe homeowners deserve to be educated.
That's why we're letting you in on some lawn care secrets that you ought to know. As a lawn care consumer, we believe that you should be as informed as possible so that you can make the best possible choices. When you're out to have a property that is the envy of the neighborhood, then you need to be aware of your options.
1. Not all Lawn Care Products are the Same
It's really easy to assume that when you invest in professional lawn care services in Haymarket, Gainesville, or Warrenton, VA that companies are all using the same products. But this simply isn't the case—and therein lies one of the reasons why results can vary so dramatically.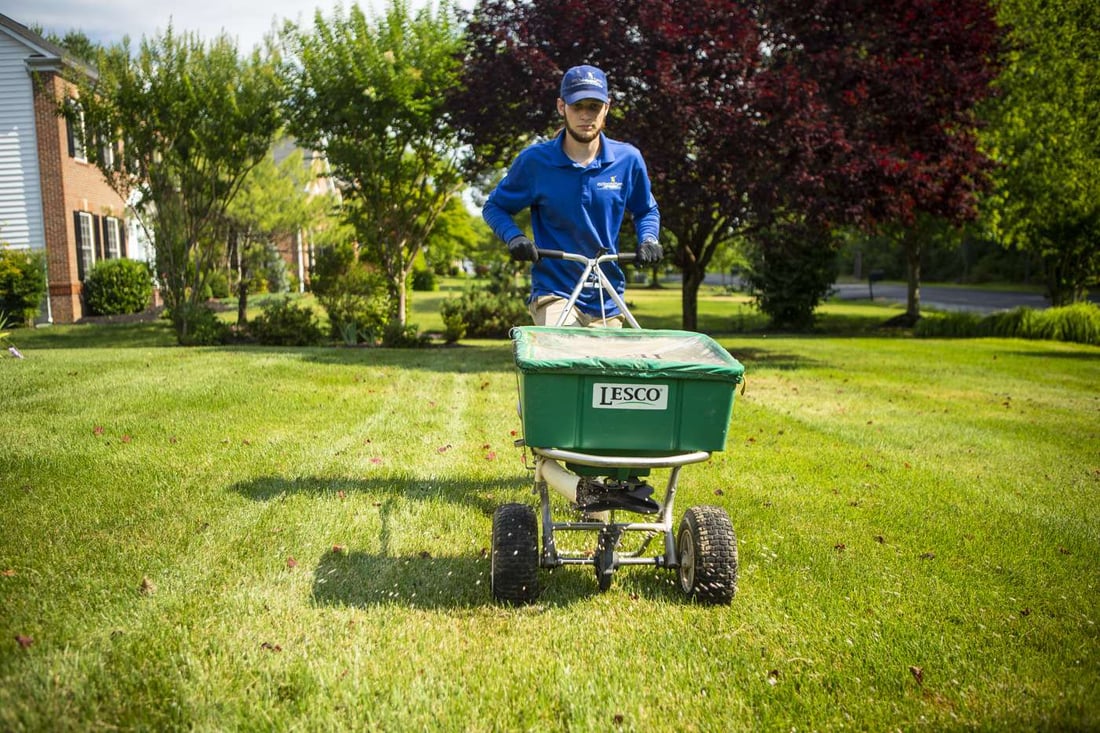 Whether it's for weed control, fertilization, or disease or insect control, the options are varied. And the fact is, a higher quality product is going to naturally yield a higher quality result.
Of course, that comes at a cost. It's going to cost more to get those better quality products (and in turn, get better results). That price will be reflected in the overall cost of hiring a service and could be a key reason for cost differences from one company to the next.
2. There are Significant Variations in Lawn Care Technician Training
In the same way that most people assume lawn care companies are all using the same types of products, most also assume all lawn care techs are trained the same. But that's simply not the case. Internal training on application methods can vary dramatically.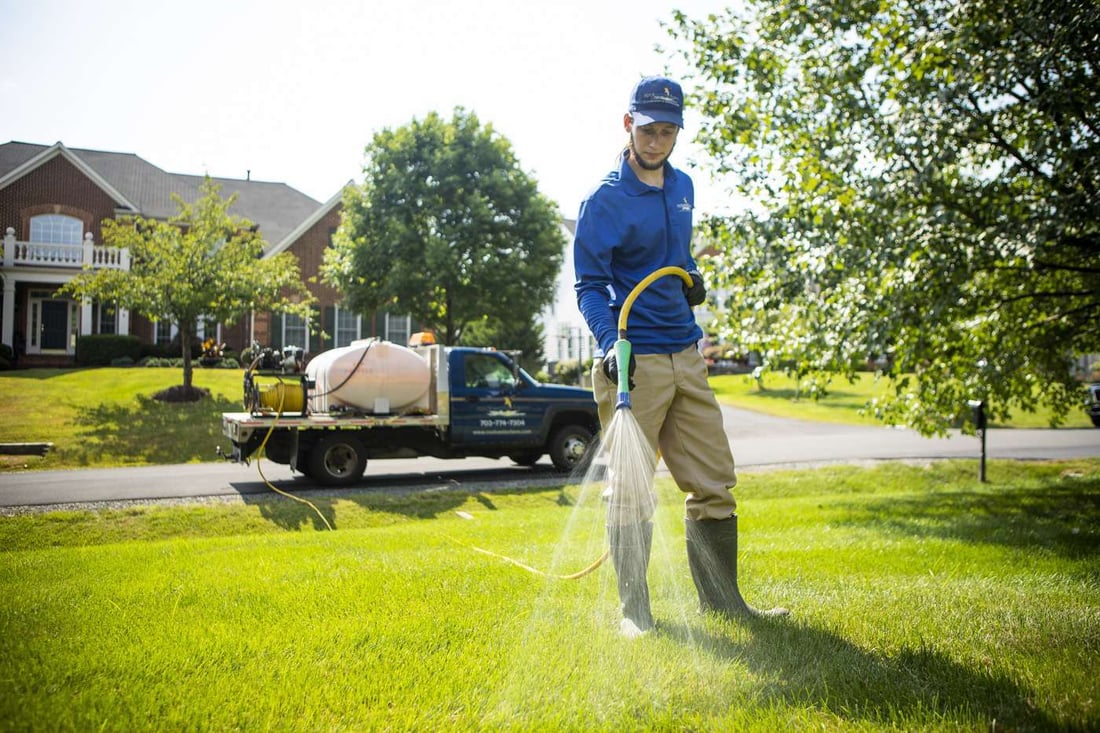 Many companies don't invest the time or the money in training because of the fact that their turnover rates are so high. Unfortunately, high turnover is common in this industry, so a lot of companies just opt for the bare minimum, state-required training—and that's it.
But this can have a direct impact on results. When lawn care services aren't performed properly, they aren't as effective.
In fact, this can even lead to errors. Everything from the amount of product applied to how it's applied is really important but without proper training, mistakes can be made. It could even be that you aren't getting enough product put down.
There are many possible reasons why you may not be getting enough product on your lawn and all point back to poor service. You may have a technician who rushes or one that cuts corners by skipping multiple passes when more than one was needed. They aren't being held to a high standard and that's a major disservice to you.
3. There are Some Lawn Care Services that Should Not be Skipped (But Often Are)
Depending upon the lawn care company you choose, you can get good results with a basic program. However, if you're going for great results, and really want to have one of the best-looking lawns in your neighborhood, then there are certain lawn care services you simply cannot overlook.
Specifically, aeration, overseeding, and topdressing are commonly neglected landscaping tasks that are really important when it comes to achieving ideal results.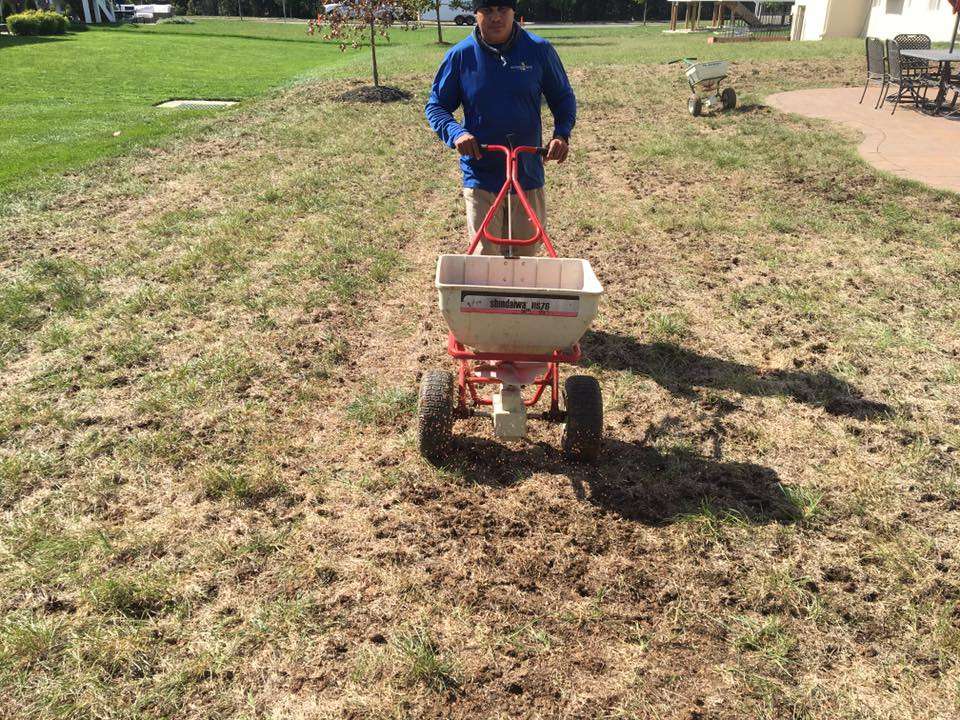 A lawn aeration service is performed by running a commercial-grade aerator across your lawn. At Rock Water Farm, we always do a double pass giving you the best possible results. Seeding should then be performed after that. The best time to seed the lawn is immediately following lawn aeration when the seeds can fall into the holes that we created in the lawn. The fall weather provides the ideal conditions for seed germination, increasing the odds that your new grass will survive and mature.
Finally, topdressing is an important task to finish it all up.
After we aerate and overseed, we will topdress the lawn with compost, allowing it to fall into the holes we made. As the compost mixes with the clay, it helps create a better layer of topsoil by improving soil structure and microbial life.
4. Sometimes the Soil is the Problem
If you feel like you're doing everything your lawn needs and still not getting results, it could be that you have a problem with your soil that's not being addressed. Clay-like, compacted soil can cause the overall health of your lawn to decline and can even lead to bare spots.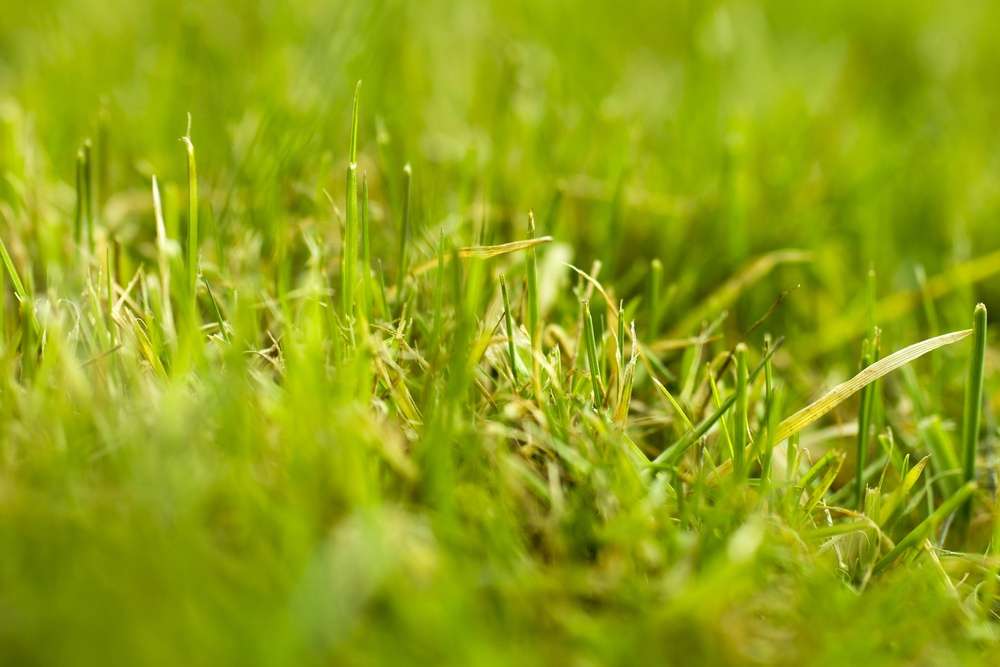 Lawn care services that include a soil test in all of its packages will be able to tell you if a soil problem is holding you back. It will also allow for a customized program. For instance, if a soil test determines your lawn's pH is out of whack, it can be adjusted appropriately. In addition to pH, a lawn soil test is also looking at the amount of phosphorus, potassium, and other nutrients that your lawn's soil contains in order to determine whether these levels are adequate for your lawn to perform its best.
It's important to recognize that your soil health can vary dramatically from your neighbor's. In other words, you cannot assume that just because your neighbor has healthy soil that you do, too. We get a lot of confusion around this. A lot of homeowners assume that if their neighbor's lawn is lush and green, theirs will be too (as long as they follow the same regimen). But you and your neighbor can be on the exact same lawn care program and achieve dramatically different results if you have a soil health problem.
This happens often with new construction. Builders often ship soil in from all over to fill in properties and unfortunately, it may be very low-quality soil. When that's the case, it won't matter what lawn care products you put on your lawn or what program you're a part of—you're never going to get good results until you correct your soil problem.
Understanding just how important soil health is to your lawn care results, you would assume that all lawn care companies are offering soil tests. Unfortunately, that's not the case. But without knowing what's wrong with the soil, you're likely to be stuck with problems and no solution.
5. It's Possible You're Causing Problems
Of the lawn care secrets that often surprise people, most people are shocked to hear how much of an impact they're having on their lawn care results by performing their own mowing (and performing it improperly). Actually, most people don't think there's a "correct way to mow," but there is. Everything from mowing height to how sharp your mower blades are can impact your lawn's health.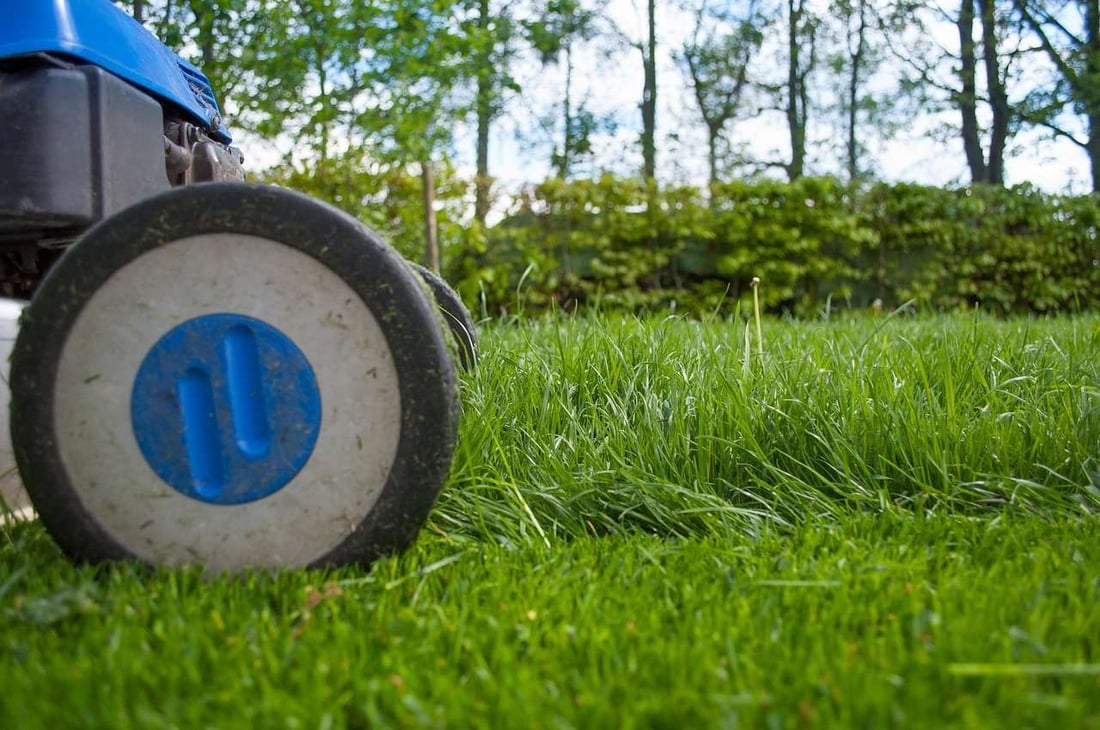 In our region, we aim to keep the cut height around 3 ½ to 4 inches. When mowing and edging, be careful not to scalp edges, which can actually become areas where weeds grow. Keep a sharp mower blade and maintain a level mower deck. You may also need to check that your tires are properly inflated as that can also cause trouble.
At Rock Water Farm, one of our lawn care secrets is that we change to sharper blades every single week for the best possible cut.
6. Some Lawn Care Companies Can't Offer What You Need
It's possible that your lawn needs more than what it's getting. But lawn care services in Haymarket, Gainesville, or Warrenton, VA that solely offer lawn care treatments may lack some of the additional services that your lawn needs to perform optimally in your individual environment.
Sometimes, you need a full landscape company that not only offers lawn care services but other landscape services as well.
The fact is, certain lawns are simply never going to perform optimally in their existing conditions. For instance, when it comes to a heavily shaded lawn, you can throw all of the lawn care products down that you want and it's never going to fix the fact that the grass needs more sun to thrive.
A landscape company that can offer tree removal services or can even extend planting and mulch beds in areas where the lawn won't perform will be able to help you in those circumstances.
A Guide You Can Lean On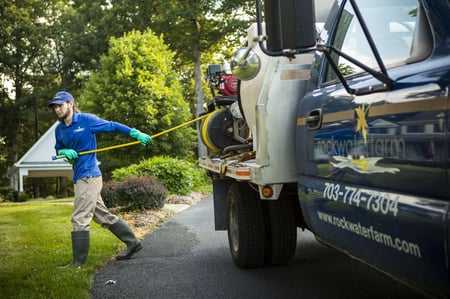 When it comes to knowing all the lawn care secrets and solving lawn problems, as well as promoting optimal lawn health, you want a guide that you can lean on. When questions or problems arise, having a pro working on your lawn provides you the opportunity to talk it through with an expert.
Lawn care for your Haymarket, Gainesville, or Warrenton, VA home often ends up being more complicated than you might have thought, particularly when you want to perform every possible service that will help improve your lawn's appearance. But having an expert involved will ensure all those tasks get handled properly.
If you've invested in hassle-free lawn care services, you shouldn't have to still be worrying about receiving subpar results or having various lawn problems that won't seem to go away. You also shouldn't have to worry about going through canceling or finding a new lawn care service because of these concerns. When you hire reliable lawn care experts, you just want to have peace of mind that they're handling everything the right way.
By making a wise choice in lawn care services, you can rest assured that everything really is being handled properly. That means you'll finally have the peace of mind that your lawn is getting what it needs and is going to continue to look and perform its best.
If you're ready to get the lawn care results that you desire at your Gainesville, Haymarket, or Warrenton, VA home, talk to an expert, choose a solution that rocks, and get ready to enjoy your lawn and relax.
Image source: lawn mower