Your backyard should feel like a safe haven—a space that you and your family can relax and truly enjoy themselves. But if you're dealing with ticks and mosquitoes at your Ashburn, Aldie, or Leesburg, VA home then even just stepping outside might feel like taking a risk.
This can be incredibly frustrating! After all, you shouldn't have to worry about being outside at your own home. You ought to be able to find a solution that will put your mind at ease so that you can put these worries to rest.
Ticks and
Mosquitoes in Ashburn, Aldie, and Leesburg, VA
There's no doubt that the ticks and mosquitoes in Northern Virginia are a serious problem. While these pests have raised concerns in areas across the country, Northern Virginia's climate and environmental conditions make it a region that is rife with these pests.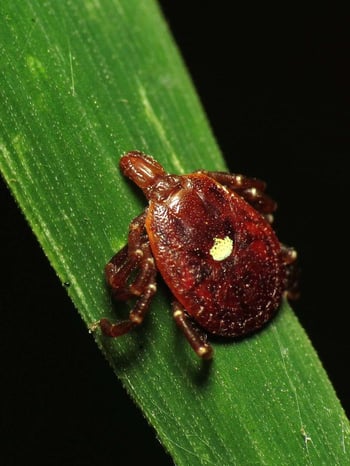 There is a good reason to be concerned about these pests. Not only are they a nuisance, but they pose a legitimate health threat. According to the Centers for Disease Control (CDC), tick-borne illnesses are on the rise. The CDC reports that disease cases from ticks and mosquitoes have tripled in the last 13 years.
While the report looked at areas nationwide, Virginia was one of the hardest hit states for ailments spread by pests. In Virginia alone, there were 16,454 reported cases of tick-borne diseases between 2004 and 2016. The CDC estimates there are also thousands of cases that go unreported.
The diseases carried by both mosquitoes and ticks are serious. Although Zika virus has gotten a lot of press since first emerging in Brazil in 2015 (and rapidly spreading to the United States), that is only one of a number of serious insect-borne diseases.
Some other diseases that the CDC identifies as tick-borne include Lyme Disease, Spotted Fever Rickettsioses, Babesiosis, Anaplasmosis/Ehrlichiosis, and Tularemia.
Diseases that are identified to be transmitted by mosquitoes include Malaria, Dengue, West Nile Virus, and Yellow Fever.
All of these diseases are serious and in some cases can even be deadly.
Where are Ticks and Mosquitoes Found Around the Home?
The last thing that you want to think about is a threat lurking in your own backyard. But with ticks and mosquitoes, that's exactly the case. There are a number of different places in your landscape where these pests may be hanging out. Here are some ones that you should be aware of.
In Your Lawn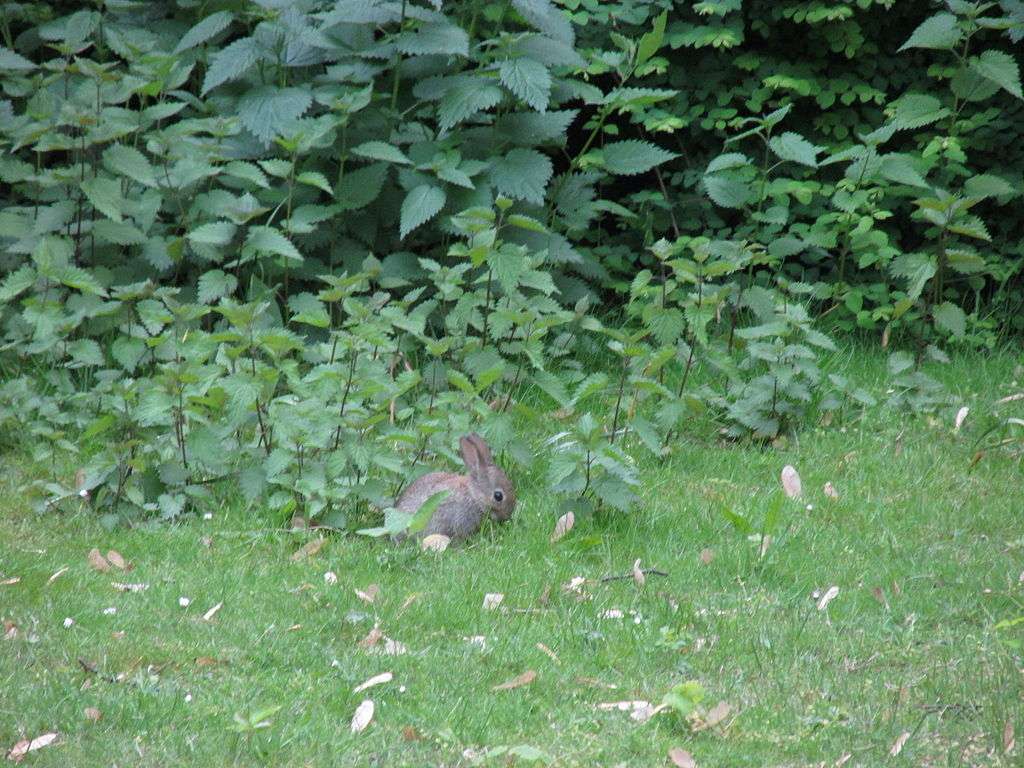 Both fleas and ticks like cover so most of the time they're not just hanging out in a wide open yard. But that's not to say that they won't end up there at all. Mosquitoes could potentially stop and rest in your grass (especially if it's tall) but even more likely, ticks may end up there after hitching a free ride on an animal (rodents, deer, rabbits, etc.) which it was using as a food source. That's why spraying for mosquitoes and ticks in your lawn is important.
In Hiding Spots
Ticks and mosquitoes love tall grasses where they can hide out. They're also commonly found in areas where you might find rodents like voles and mice. This includes being nestled in groundcover, hiding under leaves, or even lurking in stone walls and wood piles.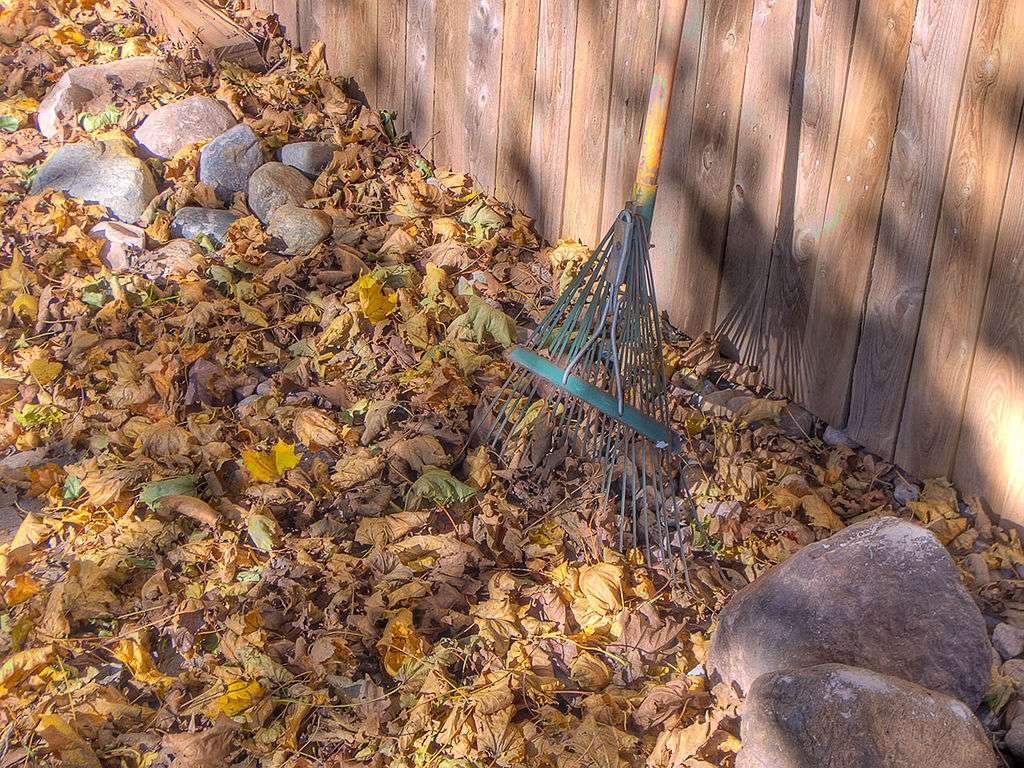 Besides being areas where rodents hang out (which may be theses pests' food source), these areas also tend to be damp, making it an ideal habitat for ticks and mosquitoes. In addition, mosquitoes are also known to hang out in the eves of houses, under siding lips, under decks, and around landscape plants and lower tree limbs. Mosquitoes also like to hang around any area that has standing water.
In Edge Habitats
Any area that is a "edge habitat" between your manicured lawn and landscape and the naturalized spots near your property (surrounding woods) is definitely a prime area for ticks. Both people and pets pass through these areas and ticks and mosquitoes are there ready for their meal.
How to Protect Against Ticks and
Mosquitoes in Ashburn, Aldie, and Leesburg, VA
You know that you want to get rid of the ticks and mosquitoes that are threatening your family but you're not sure how. Spraying for ticks and mosquitoes at your home is definitely an important course of action. But it's not the only thing that you can do to protect yourself.
Here are some other steps that you can take to protect your family, including your four-legged ones, against these dangerous pests.
Always empty standing water from containers, pool covers, wheelbarrows, kiddie pools, and other areas where it has collected. Stagnant still water is needed for the development of mosquito larvae which will turn into flying (and feeding) adults.
Maintain a regularly mowed lawn since these pests prefer tall, grassy areas. Make sure to keep your property clear of debris so that rodents and pests won't find areas to hide. In addition,

clearing underbrush

can also keep pests at bay.
If you do have areas with groundcover or wood piles that you don't want to eliminate, make sure to wear protective clothing (long sleeves and pants) when working in these areas. Also, make sure that these areas are appropriately treated when working with a tick or

mosquito company

.
If you have pets, you should also follow veterinarian recommendations to protect your pet against pests. Even if you are

Spraying for ticks and mosquitoes at your home

, you should still treat your pet for even more protection.
Spraying for Ticks and Mosquitoes at Your Home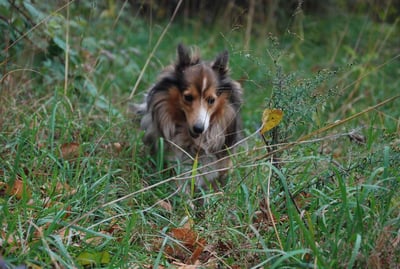 Of course, the most important step you can take to protect your family is a professional application of product on your lawn and around your landscape. The use of organic tick and mosquito spray on your property will help prevent these pests from taking refuge in the first place.
The applications begin in April and end in November for 12 total applications, applied approximately every 3 weeks. This gives the best possible barrier of protection. Since many of our customers have young children and pets, we use a product that is comprised of organic cedar oil, making it completely safe to be around.
However, because it's safe, it's also slightly less "potent" than a harsh chemical. This makes it important to keep up with regular and ongoing applications. The product doesn't kill these pests, it just forces them off your property. But in order to keep them out, it needs to be continually applied.
Where to Treat for Ticks and Mosquitoes
Dealing with ticks and mosquitoes in your lawn and landscape requires a comprehensive program. It's important to make sure you're fully covered.
Make sure your tick and mosquito company is treating the following areas:
The Lawn:

We always start the treatment program with a blanket application, including

spraying the lawn for ticks

and mosquitoes.
The Landscape:

It's not enough to just treat the lawn. We will perform an assessment of your property and determine where these pests are most likely to hide out. Then we will cover those areas thoroughly. That often means treating the following areas:
Around playsets

Beneath decks

In Shrubs around the foundation of your home

In perimeter plantings on your property

Around your patio

In ornamental trees and shrubs
We can also make adjustments to our treatment plan, as needed. For instance, if we sprayed two weeks ago but you're having a party, we can make plans to spray sooner to ensure that you're definitely covered while your guests are enjoying time outdoors. It's a customized approach that works best for you and your property.
Working with
Tick Spray Companies
and
Mosquito Companies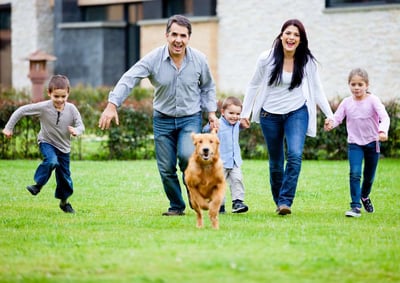 When it comes to working with a tick or mosquito company, you obviously have a choice. We recognize that we are not the only company that offers a service like this. But we have found that we are a bit different from what other companies are offering.
The biggest difference is our use of a completely safe and totally organic product. We find that most tick spray companies or mosquito companies are using pesticides with harmful chemicals. For our clientele, many of whom have young children and pets playing in the yard, this simply is not the best choice.
Our customers want a product that is completely safe and effective—the best of both worlds. The organic tick and mosquito spray offers that with the compromise of needing to be applied more regularly. We find that very few people mind the regular applications since it means their yard is safe in more ways than one. It's not as though they have to replace their worries about mosquitoes and ticks with worries about dangerous chemicals being applied all over their property. Instead, they can feel good they've made a wise choice.
Get Back to Enjoying Life Outside
You love your yard and you love spending time outside. By choosing to work with a company that offers safe and effective tick and mosquito control, you can now spend more time outdoors without having to worry about the risks posed by mosquitoes and ticks.
Rather than spend any more time worrying, take action and take back the control of your yard. You won't regret being able to regain your peace of mind.
If you'd like to discuss protecting your Ashburn, Aldie, or Leesburg, VA home from ticks and mosquitoes, learn more about our organic mosquito and tick control program and prices, and then get ready to take back control of your property.