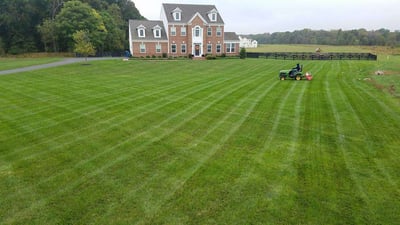 Keeping your lawn looking its very best requires some important services that will allow it to thrive. This includes lawn aeration—one of the most important things you can do to ensure a healthy lawn.
By failing to aerate, your soil health will decline and, in turn, so will the overall health of your lawn. A lawn that has not been properly aerated may not grow as thick or green.
You might have some questions about aeration such as what it is, how it works, and whether it's something you can perform on your own. We'll answer these questions and help explore what might be best for your Ashburn or Leesburg, VA lawn.
What is Lawn Aeration?
If you haven't heard of it, lawn aeration is a service in which a machine called an aerator pulls "plugs" from your lawn to help relieve compaction and allow more water, oxygen, and nutrients to penetrate deep into the soil. In other words, by reducing soil compaction, you allow your lawn to "breathe."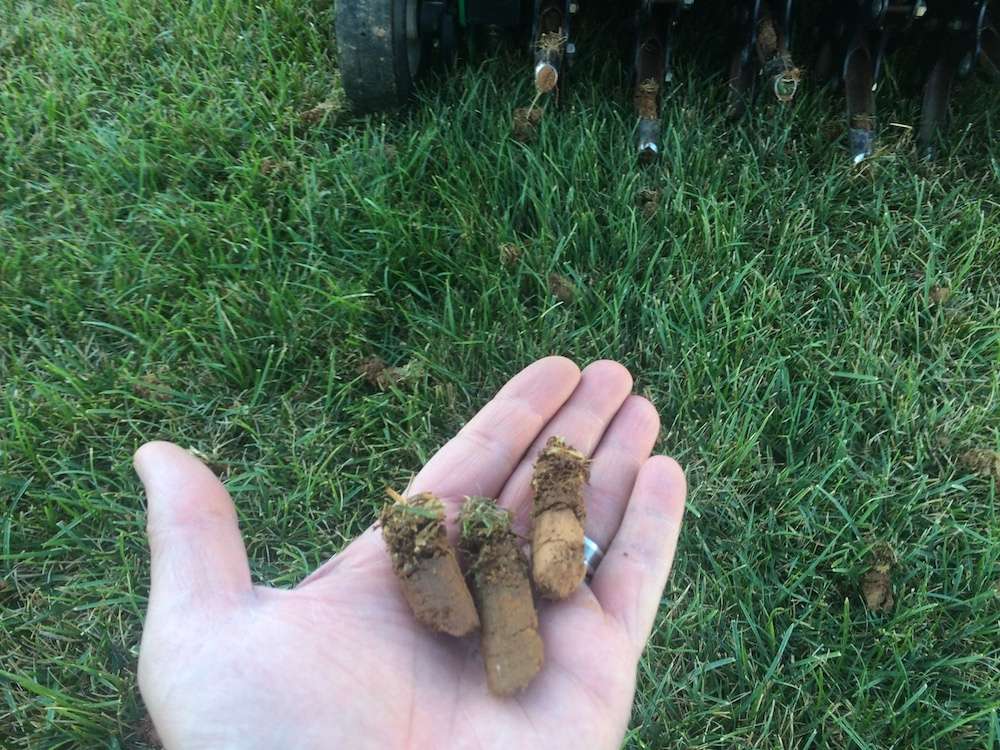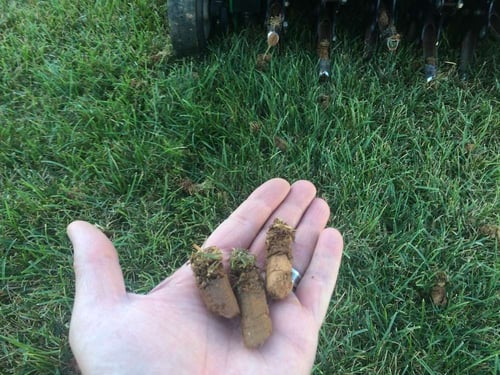 Ultimately, this will help the roots to grow deeper and will allow you to grow a more vigorous and thriving lawn.
Can I perform DIY
Lawn Aeration in Ashburn or Leesburg, VA?
With the availability of lawn aerator rental in Ashburn or Leesburg, VA, you might be considering doing this service yourself. It might seem like something that you could take a weekend day to do. You might assume that it will save you a lot of money to tackle this task on your own, which could be your reason for doing it.
However, we find that a lot of people don't realize just how difficult this task can be. There are a number of reasons why DIY lawn aeration can be arduous, which we'll explain below.
Inferior Equipment
When renting a lawn aerator, you're getting a machine that hundreds of people before you have used—people who may have zero experience having used an aerator before. That makes it highly likely that the machine has gotten "beat up" over the years. This could make it clunky to operate making it a laborious chore to perform the aeration. It's likely also going to deliver subpar results.
Equipment Availability & Transportation
Just because you have a free weekend where you have time to perform a lawn aeration service on your home doesn't mean the equipment will be available. Many other homeowners in the area might have had the exact same idea as you and already rented out the available equipment.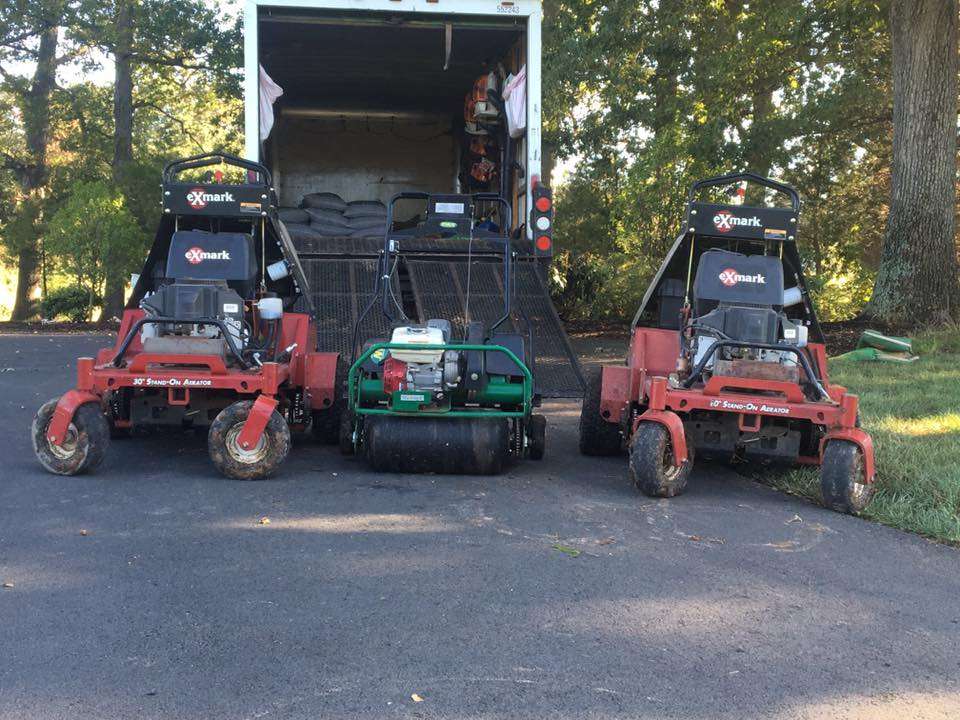 There are also transportation logistics that need to be sorted out. If you don't have access to a pick-up truck with ramps or a trailer, you may need to rent one of those items, as well. Suddenly the entire endeavor is becoming more of a hassle and an expense than you may have anticipated.
Weather & Soil Conditions
It's so important that aeration is performed when the timing and the conditions are just right. You might get the equipment rental secured and then find out the ground is too wet to perform an aeration. Attempting to aerate wet soil could cause a lot of damage to your lawn.
Dangers & Risk
A lot of people also don't think about the danger associated with operating heavy machinery on their property. You could do damage to a vehicle, to your hardscaping, or even to yourself. A lawn aerator is a large piece of machinery that can do serious damage if not operated properly.
The Benefits of Professional Lawn Aeration in Ashburn or Leesburg, VA
If you're worried about the risks of tackling DIY lawn aeration, then you might be thinking about hiring a professional. The main reason why homeowners even think about DIY aeration in the first place is cost savings. However, once weighing the risks associated with it, oftentimes they decide that it's simply not worth it.
Plus, when you start to add up the costs associated with rentals, as well as the potential for something to go wrong (and need to be fixed), a professional aeration service begins to look like it's worth the investment.
Let's look at some other reasons why professional lawn aeration for your Ashburn or Leesburg, VA home might be worth it.
Better Results
When you hire a professional to perform your lawn aeration, you're not having the service performed with a clunky, old piece of machinery that has not been regularly serviced. You're having it performed by a professional who has taken proper care of the machine over the years to ensure it continues to operate at its best.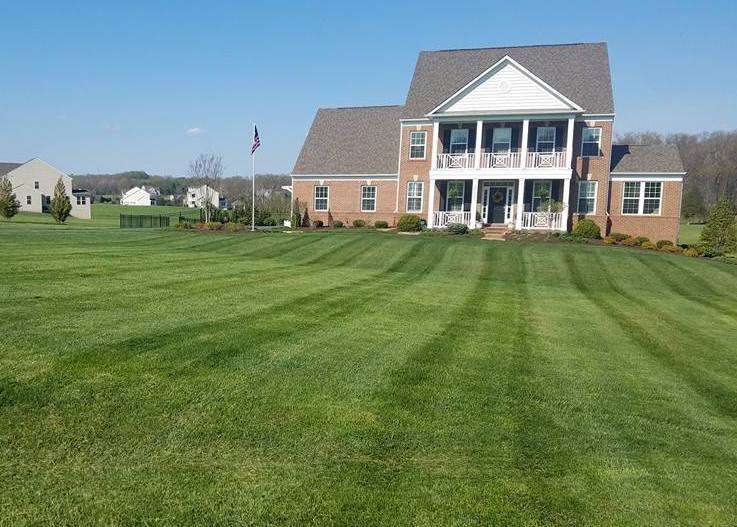 We also find that the plug depth creating by our commercial-grade aerator is better than what homeowners can achieve with the average aerator rental. This is important as plug depth is what gives you the best possible results by allowing for the flow of oxygen, water, and nutrients to your lawn's roots.
You can also feel confident that by working with a professional, you're working with trained technicians who know exactly what they're doing. This is another assurance that you'll get the results that you are after.
Convenience and Peace of Mind
By working with a professional aeration service you also eliminate the inconvenience of finding a rental that is available when you are. You don't have to worry about any of the logistics associated with getting the machine on your property with a pick-up truck or a trailer.
And you don't have to worry about the weather conditions being just right on the day of your rental because a professional will be concerned with that for you. Of course, there's also the safety factor to keep in mind. With a professional handling the aeration, you don't need to be worried that you will make an error or do damage to your property (or yourself) in some way as a result of operator or equipment error.
Comprehensive Services
The other benefit to using a professional lawn aeration service is that you can incorporate additional lawn services into the mix that will give you even better results.
Finding a professional service that also offers lawn seeding and topdressing will give you the best possible results. In order to have a lush and green lawn, you may also want to consider lawn seeding and topdressing. Let's look at both.
Lawn Seeding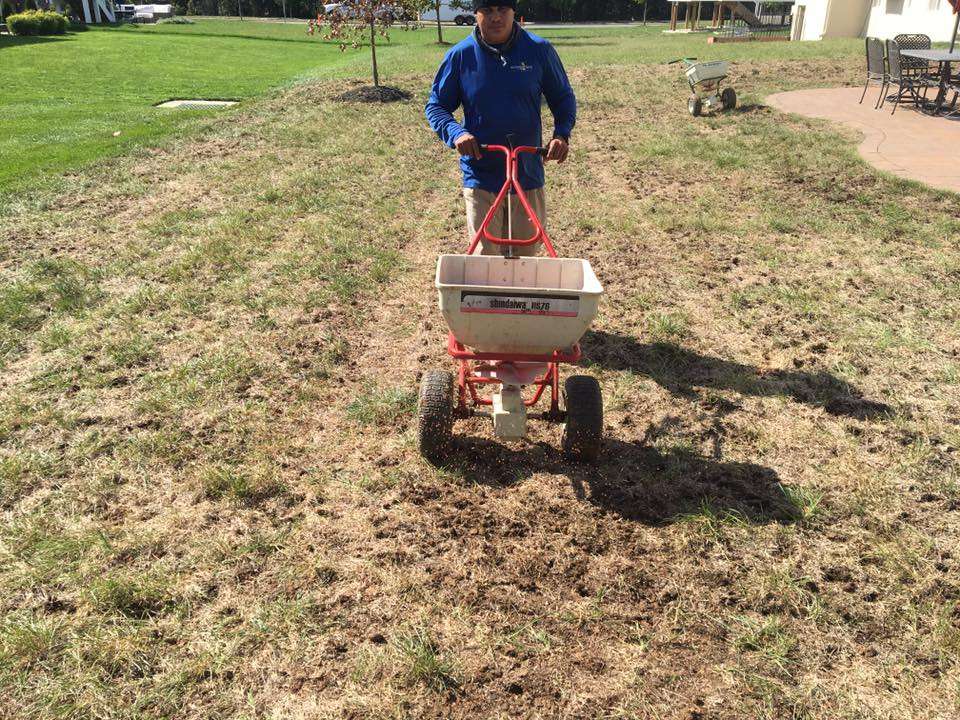 The best time to seed the lawn is immediately following aeration when the seeds can fall into the holes that were just created. In order to perform a lawn seeding service, we use push spreaders that are correctly set to properly seed your lawn at five pounds per thousand square feet. Seeding is another service that we find homeowners sometimes tackle on their own. This is problematic as the seed sold at box stores is not always clean and may even have filler mixed in. With low-grade seed, you wind up growing weeds and paying extra money for weed control. But we use the highest-rated and cleanest varieties on the market—specifically, the top-rated, blue-tag fescue.
Topdressing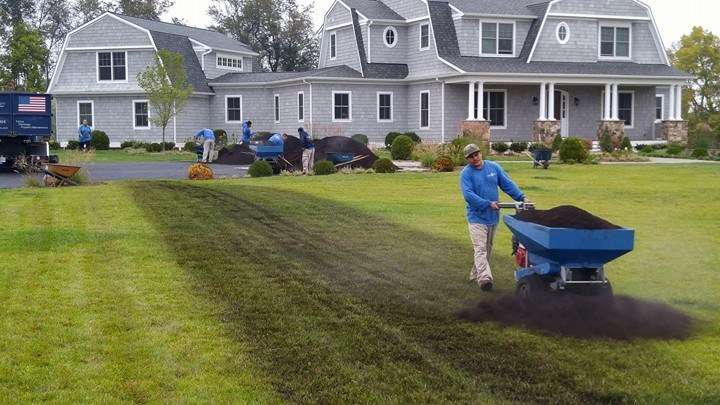 Another important service that can be performed in conjunction with lawn aeration is topdressing. Following an aeration service, we can topdress the lawn with compost, allowing it to fall into the holes that were made. As the compost mixes with the clay, it will create a better layer of topsoil by improving the soil structure and microbial life.
Though you might try to tackle topdressing on your own, this is another service best left to the professionals since we use equipment to ensure that the materials are evenly spread. Doing it this way is much more effective than just slinging it out of a wheelbarrow. Spreading the material is important to the health of your lawn. If you end up with areas of clumped compost it can smother the yard. We make two passes with topdressing to ensure your lawn gets good coverage.
Making the Best Choice for
Lawn Aeration at Your Ashburn or Leesburg, VA
Home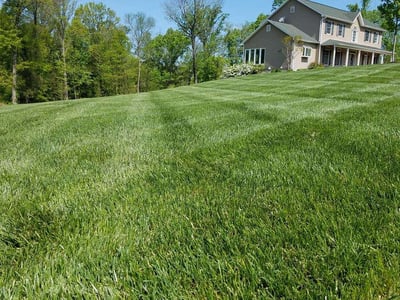 Although performing aeration on your own might seem like an idea that will save you money, in the end, you might decide that doing it yourself simply isn't worth all the of the hassle involved. You must weight cost versus value.
After all, DIY aeration isn't free and you will still have to spend money to rent the machine and possibly even a transportation option. Ultimately, spending a little bit more money to have it completed by a professional is likely worth it to eliminate the headaches.
At Rock Water Farm, you also have options. We can do lawn aeration as part of a package or we can perform it as a stand-alone service. We'll work with your needs in order to do what's best for you.
The choice is yours.
You could be responsible for your own results and risk that your lawn doesn't come out the way you want. Or, you can have a beautiful lawn without all of the stress by handing the service over to a professional.
If you'd like to discuss lawn aeration services for your Ashburn, Aldie, or Leesburg, VA home, talk to an expert, choose a solution that rocks, and then get ready to see your beautiful lawn flourish.