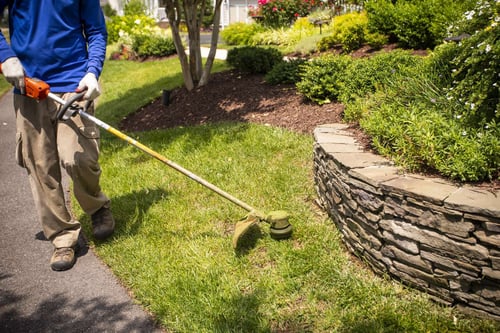 If you're in the market for lawn care in South Riding, VA, then you might be wondering how to narrow down your options. There are certainly plenty of companies to choose from and you might be unsure who to hire. The last thing you want is to waste your money and end up with poor results. But you may not know anything about lawn care.

How do you even compare lawn care services? Are the various companies out there really all that different?

The short answer to that is, yes. There can be a lot of differences from company to company. There can also be a lot of differences from program to program. That's why we're giving you some of the inside scoop on what to look for. While there are plenty of companies that would probably rather you didn't know too much about lawn care, we believe you deserve to be informed so that you can make a wise choice.
How to Compare Lawn Care Services
At first glance, we understand that a lot of lawn care companies seem to have very similar offerings. But before hiring any service, it's always important to dig a little deeper and gain a better understanding of what you're signing up for. The best way to do this is on the company's website. Ideally, they should share information about what their program has to offer.

Here are some things to look for.
Do You Have Choices?
One thing to look into is whether you have options in terms of what's included in your lawn care program or if there is just one set list of services.

A big differentiator for Rock Water Farm is that we offer 3 separate lawn care programs at different starting prices as we know that lawn needs (and customer needs) are going to vary. We have a Basic, Plus, and Premier program, depending upon your specific wants and needs.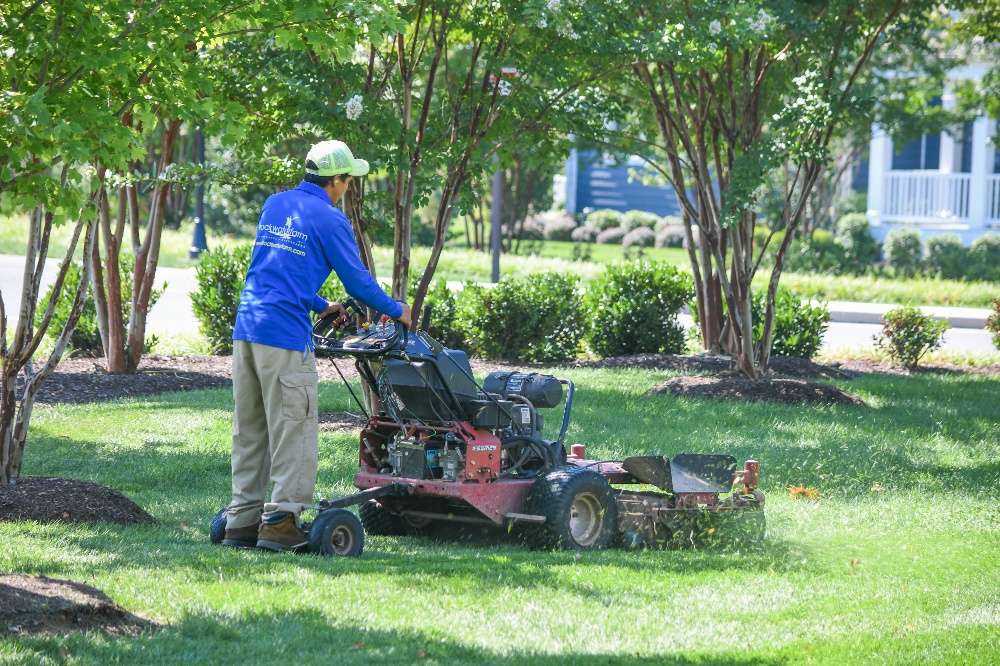 Can You See Everything that is Included?
As you do your research, another thing to look for are the specifics of the program. Unfortunately, some companies are intentionally vague so it can be difficult to find this information. Of course, we're not saying you need to have a degree in agronomy to analyze a program, but it's incredibly beneficial to at least be able to see everything spelled out.

You want a program that looks well-rounded, meeting different needs at different times of the year. It should include essential services like weed control, fertilization, grub control, and a limestone application. You'll also want to look for the availability of aeration and overseeding, which is one of the most beneficial things you can do for your lawn.

At Rock Water Farm, our programs detail out exactly what's included so there are no surprises. We believe that you should have all this information upfront.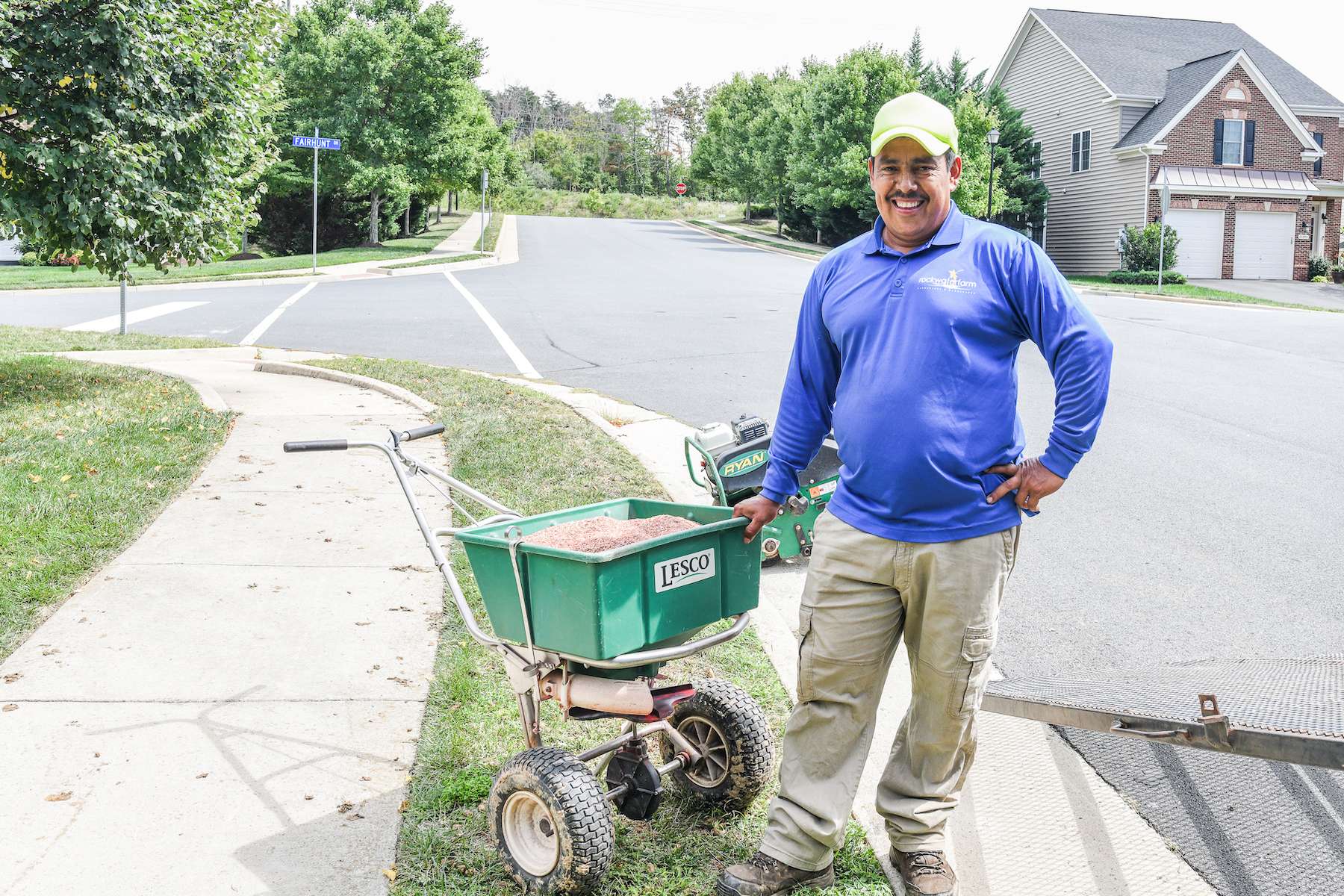 Does the Lawn Care Program Include a Soil Test?
When it comes to comparing lawn care programs side-by-side, another really important thing to look for is whether or not the program includes a soil test. A lawn soil test is a high-level analysis of your soil's makeup. It is performed on the lawn by using a special soil probe to pull cores of soil from various areas of the lawn. These cores serve as samples which are sent to a laboratory for analysis.

This is incredibly important because your soil could be completely different from your neighbor's. A lot of people don't realize just how much soil health will impact your lawn care results but it's truly at the root (pun intended) of your success (or failure).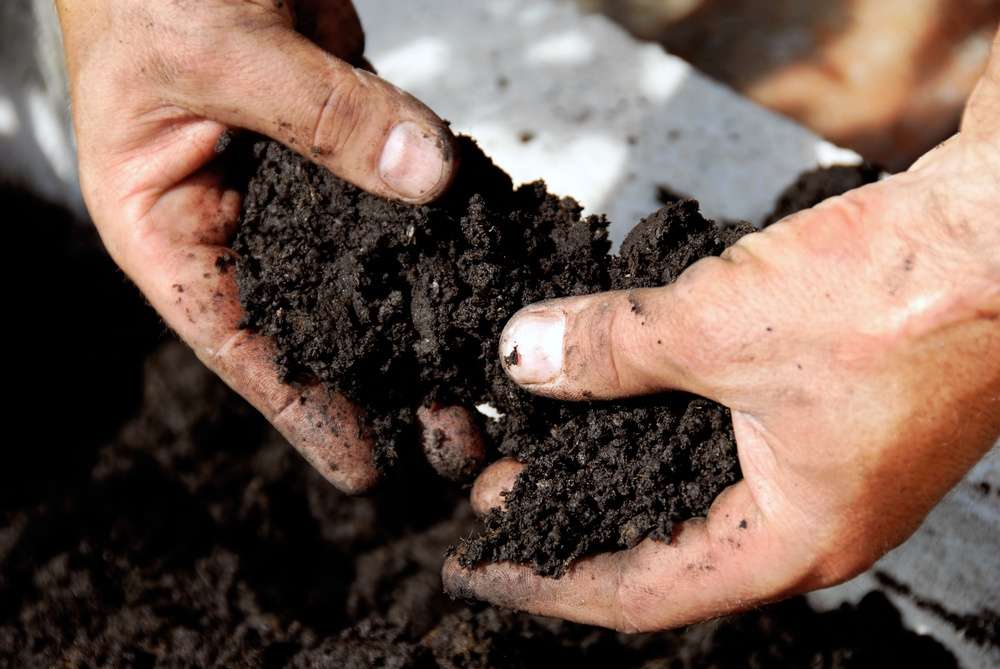 At Rock Water Farm, all 3 of our programs include a soil test. This means that every treatment that we're doing on your lawn is based upon personalized data that shows us exactly what your lawn needs. Without this data, a lawn care company is honestly only able to take their "best guess." But when it comes to having the best results, you want more than a guess.
How to Compare Lawn Care Prices
Now that you have a better idea of how to compare programs, side-by-side, you might be wondering how to compare lawn care prices. This can be very tricky as it's not an "apples to apples" comparison.

The truth is, there are many factors that can impact lawn care prices. Everything from the products that the company is using to their application methods to even the professionals that they've hired to do the work can all vary dramatically—and have a significant impact on the price.

That's why we'd caution against shopping on price alone. There might be a good reason why one company costs a little bit more than another. They could be using better-trained technicians and better-quality products. All of that will add up to better results and will be worth a little bit more of an investment.

After all, wouldn't you rather get the best results and service for a little bit more money than be left unhappy and end up having to switch lawn care companies anyways? For this reason, it could mean paying a little bit more from the onset.
How to Compare Lawn Care Companies
Ultimately, comparing lawn care companies means looking at not only at their programs but at the company as a whole. It always helps to do a little bit of research on any company you're thinking of hiring so that you know what to expect.

These days, that's easier than ever with the Internet literally available at our fingertips!

Here are a few things to look for.
The People Behind the Company
We suggest checking out a lawn care company's "About Us" or "Team" page to find out more about the people that you're hiring. One of the big differentiators about Rock Water Farm is the fact that we have so many long-tenured team members. Since this is an industry with a lot of "revolving door employees," this is relatively rare.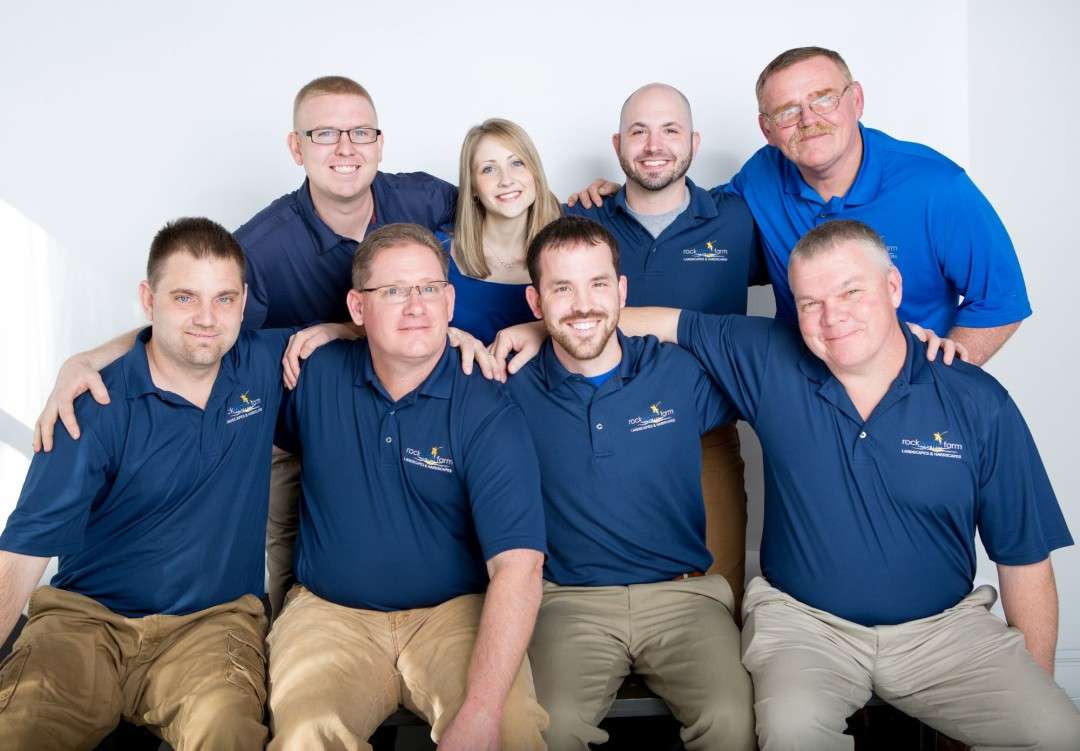 Beneficial Content
It's also beneficial to see if the company offers insightful content, such as a Blog. This is a sign of a company that truly cares about informing its customers. There are plenty of companies that would prefer not to give you the "inside scoop" because they'd rather you were in the dark in terms of how things work. But you want to find a company that is honest, transparent, and willing to educate.
Additional Service Offerings
Another value-add that you might look for is whether the company you're considering offers other services, outside of the scope of lawn care. Rock Water Farm, for instance, is also a full-service landscaping company that can offer you solutions beyond your lawn care needs.

While not everyone needs these, it is usually something that homeowners appreciate is available to them should the need arise. It means they don't have to go out and hire another landscaping company if a project comes up.

This is important because sometimes landscaping issues do affect lawn care. For instance, if you have a tree on your property that is blocking the sun and making it difficult for grass to grow, you might be interested in pruning services.

At Rock Water Farm, our additional services include:
Landscape maintenance (mulching, pruning, weeding, etc.)
Landscape design and construction
Pool design and construction
Organic tick and mosquito control
Forestry mulching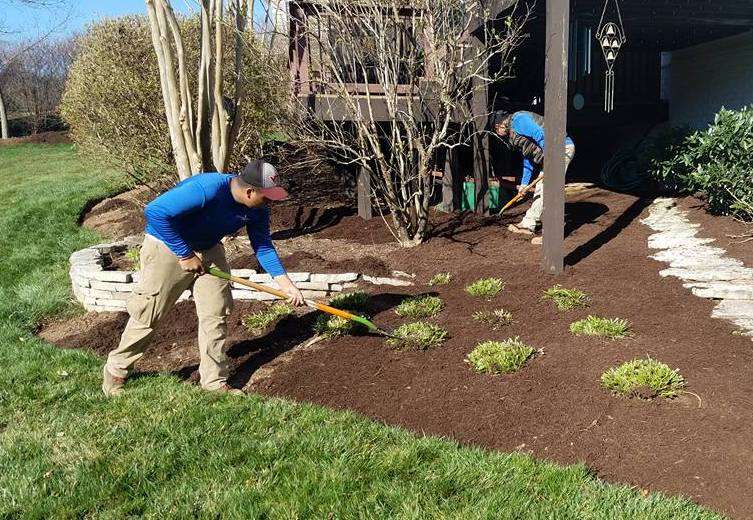 Making Your Wise Choice in Lawn Care in South Riding, VA
At the end of the day, you want to be able to feel confident that you've made a wise choice that you'll be happy with. There's nothing more frustrating than going through the process of hiring a company and even getting started with them, only to find out that it's not the right fit.

There's also nothing wrong with reaching out to the companies you're considering and asking them what makes them different. A company that is honest and transparent will be more than willing to share this information. We recommend writing down a list of what's important to you. Even though prices and lawn care programs may be different, what you want is the same. Ask the companies you're considering to explain how they're different and to go into detail about their services.

It may sound like a lot of work, but it could be the difference between being happy with your results (and your lawn care company) or heading back to square one to start all over again. We believe that when you're investing in lawn care, you deserve to get the results and the service you expect. Your wise choice will help ensure that happens.

If you're ready to get the lawn care results you desire at your South Riding, VA home, talk to an expert, choose a solution that rocks, and get ready to enjoy your lawn and relax.