The search for lawn care companies in Gainesville, Haymarket, or Warrenton, VA can quickly become an overwhelming task. If you've already started doing some research then you know that there are a lot of companies out there.
How can you possibly determine which one is the best? Are they really that different?
The simple answer to that is, yes.
Lawn care companies really can differ quite dramatically. Of course, a lot of people don't realize just how much impact their choice in lawn care companies will have in their overall results (and the customer service that they receive).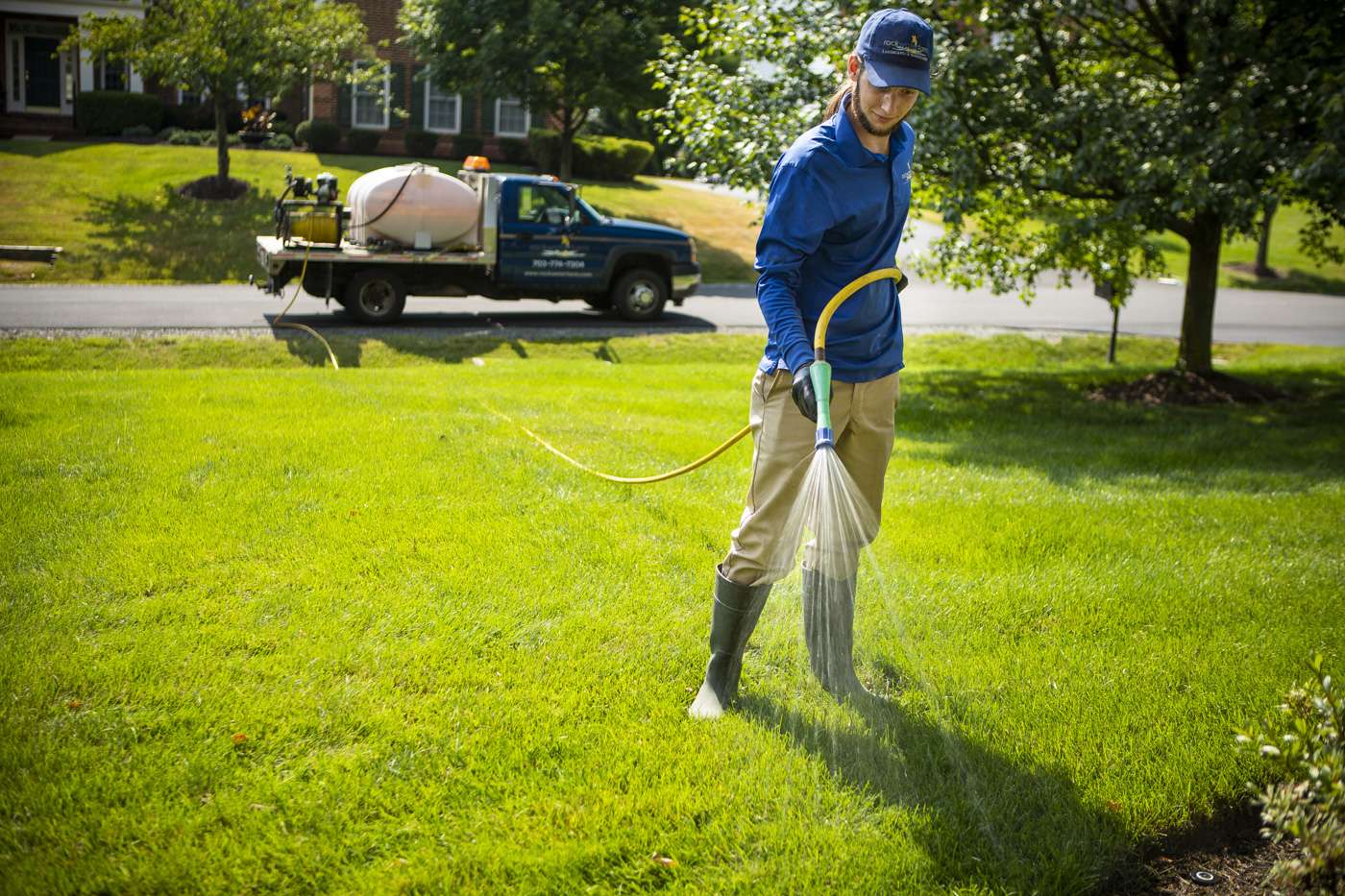 The lawn care service that you ultimately choose could be the difference between the lush, green, hassle-free lawn that you've been after—or the lawn that really doesn't look that great and seems to require you calling your lawn care company all of the time with problems.
The choice really does matter.
But with so many lawn care services in Gainesville, Haymarket, and Warrenton, VA, how can you narrow the playing field?
The best way to get started, is to perform research on the companies that you're considering. Since we know there are a lot of them, we've started the process for you by choosing 4 and comparing them side-by-side.
Why would we share information about other lawn care companies with you? Because we're not trying to pretend that we're your only choice.
We know that we have a lot of worthy competition out there and we recognize that you're already going to be matching us up against these lawn care companies as you perform your research.
We truly appreciate wise consumers who have "done their homework" and are making educated choices as a result. That's why we've rounded up this honest list of some of the best lawn care companies in Gainesville, Haymarket, and Warrenton, VA.
Evaluating Lawn Care in Gainesville, Haymarket, and Warrenton, VA
When it comes to finding services in our area, here are the companies that you'll most likely come across in your search.
1. 3 Sticks Lawn Care
Founded in 2004, 3 Sticks Lawn Care offers lawn mowing, mulch installation, bed edging, flower bed maintenance, aeration and overseeding, bush and shrub pruning, and seasonal clean-ups.
They don't appear to offer any lawn treatment programs, so you would still need to hire a company that offers a full lawn care program for weed control, fertilization, etc.
2. Blue Ridge Property Services
Blue Ridge Property Services says that they focus on offering "property maintenance." This includes mowing, mulching, plantings and bed design, seasonal clean-ups, shrub pruning, fertilization, dethatching, aeration, overseeding, topsoil and sod, debris removal, gutter cleaning, pressure washing, and snow removal.
Their website says they offer fertilization services but doesn't clearly outline what that includes.
3. Rock Water Farm
Of course, we'd love for you to consider Rock Water Farm amongst the best in the area (making it 4 total companies that you're researching). Since we've also performed the research, we know that these are the 3 companies that you are likely to be comparing us to, so we've gotten the process started for you.
Here are some ways that Rock Water Farm compares to these 3 other lawn care companies in Gainesville, Haymarket and Warrenton, VA.
Lawn Care Program Comparison
One of the biggest differentiators between Rock Water Farm and these other companies has to do with the services offered. It's actually a little bit difficult to compare what these companies offer in terms of lawn care as their descriptions are a little vague. They also do not appear to have multiple program options at different price points.
Rock Water Farm offers 3 lawn care programs at different starting prices as we know that lawn needs (and customer needs) are going to vary. Our programs detail out exactly what's included so that there are no surprises. We believe you should have all of this information up front.
In addition, all of our programs include a soil test, which means that every treatment that we're doing on your lawn is based upon personalized data that shows us exactly what your lawn needs.
There is also the ability to add weekly mowing services to any lawn care treatment program.
Offering Landscaping & Hardscaping, If You Need It
It's also worth mentioning that Rock Water Farm is also a full-service landscaping company that can offer you solutions beyond your lawn care needs.

While not everyone needs these, it is usually seen as a big "value-add" for many of our lawn care clients, since they do not have to go hire another landscaping company if other needs arise.
For instance, if you decide you want to add some plant beds to your property or even design the ultimate backyard pool area, we can do that—and then we can maintain them, too. Our additional services include:
Having so many services under one roof gives homeowners peace of mind that we can take care of anything that they may need.
Company Structure Comparisons
We'll be completely honest that we're not sure how our company values or structure compares to these other companies as there just isn't a lot of personal information about them on their websites.
But, we can still tell you a little bit more about us, so that if you do call these companies or try to get to know more about them, you can see how we stack up.
Typically, one of our biggest differentiators is the fact that we have long-tenured team members. Since this is an industry that often has a "revolving door of employees," this is relatively rare.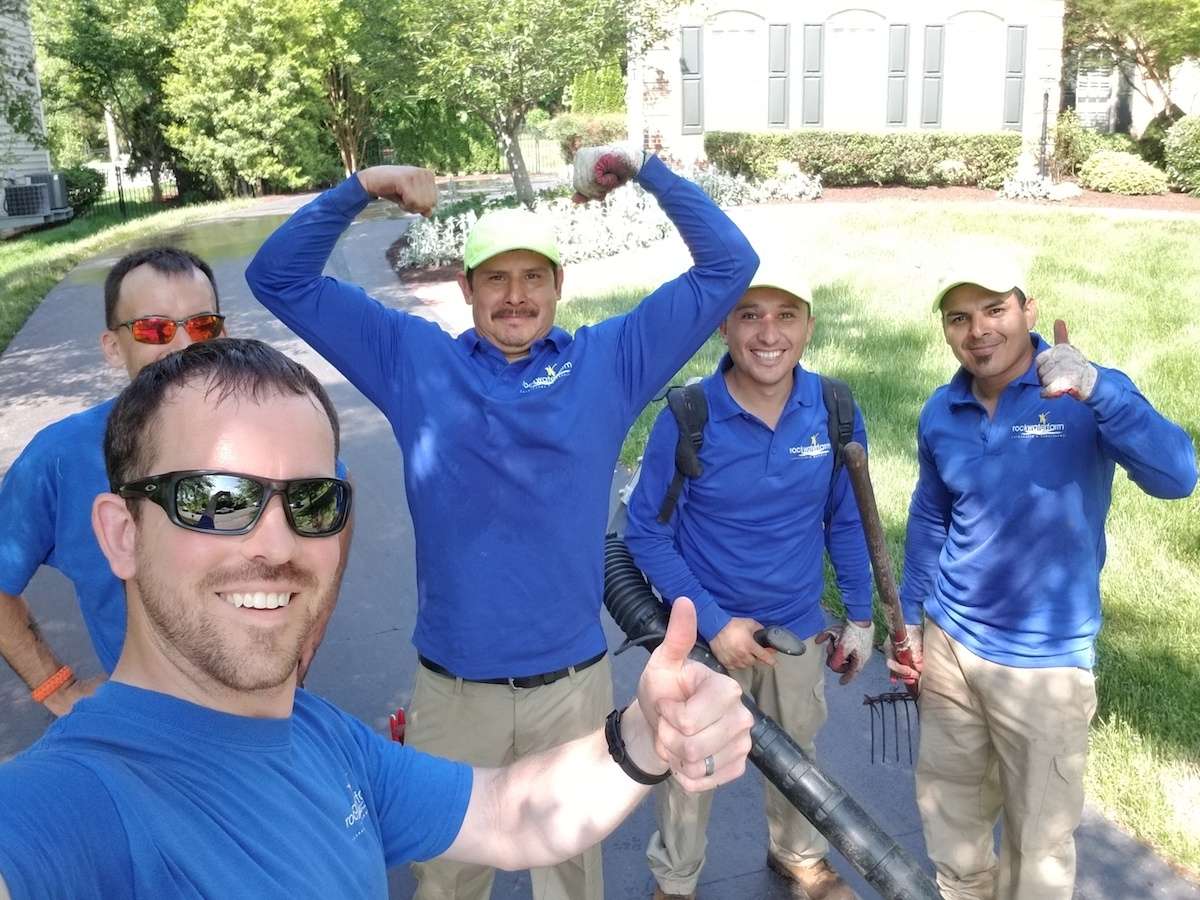 We are also well-known for building relationships with clients. Building ongoing relationships with the folks that we work with is part of our goal. Just a little bit of investigative work will reveal that many lawn care companies are volume-driven but that's simply not how we operate.
We like to really get to know the people (and the properties, of course) that we work with. This all starts with that soil test that we described above. A lot of companies talk about offering customized service but how can they be if they're just guessing what your lawn needs?
Gainesville, Haymarket and Warrenton, VA Lawn Care Reviews
Another way that you can research and compare companies is to look at their online reviews. Online reviews provide "social proof," by allowing other customers to rate the company based on their experience with them.
Online reviews are usually performed on a 5-star scale.
Keep in mind that it's harder to maintain a positive rating with the more reviews that you have, so the number of reviews matter, too.
3 Sticks Lawn Care Google Review
4.9 stars based on 43 reviews
Blue Ridge Property Services Google Review
5 stars based on 4 reviews
Rock Water Farm Google Review
Choosing the Best Lawn Care in Gainesville, Haymarket, and Warrenton, VA
As you narrow down your choices, don't be afraid to reach out to lawn care companies and ask them questions that are still lingering, particularly if the websites are lacking information.
At Rock Water Farm, we do put a large investment of time and resources into our website specifically to be able to provide clients as much information as possible for you.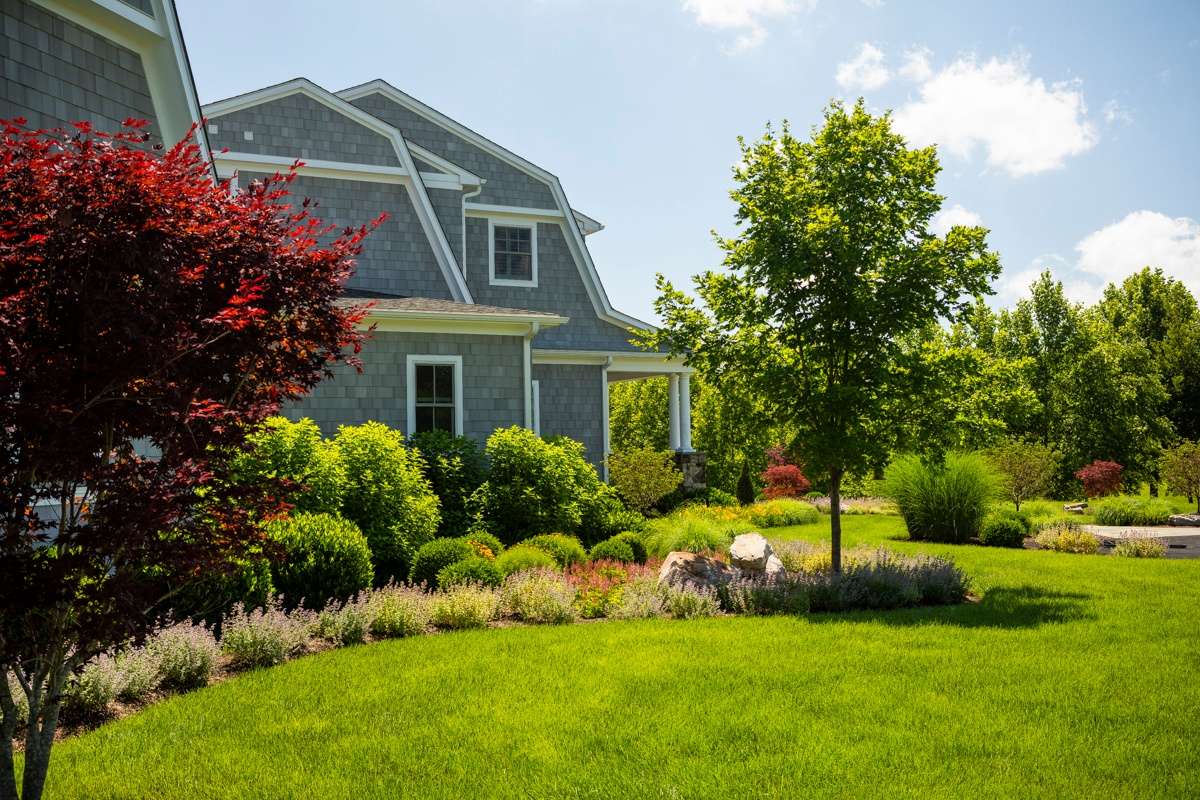 That includes resourceful content in our blog, a comprehensive project gallery, information about our company, and more. However, since not all lawn care companies have all of this information, it is your right to research them and find out more. By doing so, you'll be able to make an educated choice.
Your educated choice that will ultimately be the difference between whether you're happy with your results (and lawn care company), or not. We certainly don't want to see anyone end up unhappy. When you're investing in lawn care, you deserve to get the results and the service that you expect.
If you're ready to get the lawn care results you desire at your Gainesville, Haymarket, or Warrenton, VA home, talk to an expert, choose a solution that rocks, and get ready to enjoy your lawn and relax.