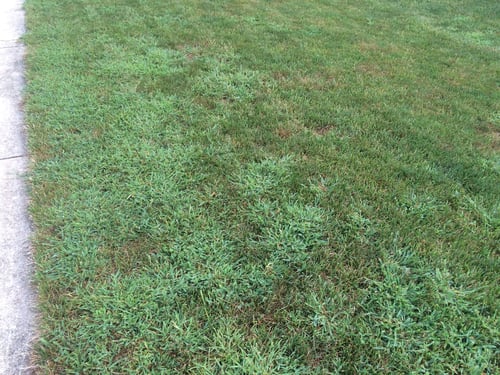 Few things are more irritating than finding crabgrass popping up throughout your yard. If you really value your lawn looking its best, then crabgrass can easily become a thorn in your side.
That's because this annual grassy weed can be very difficult to get rid of and it can also spread incredibly fast. In fact, just one crabgrass plant can produce up to 75,000 seeds in a single growing season! As the weed begins to spread across your lawn, it can choke out your healthy grass and grow in thick clumps across your entire property.
Nobody likes crabgrass and most homeowners are anxious to get rid of it. That may lead you to try and tackle crabgrass control on your own. But whether you're using bags of granular product or a store-bought spray, killing crabgrass isn't always an easy feat. If you truly want to rid your lawn of this unsightly weed, it might take a professional approach.
Here are 4 professional lawn care tips for crabgrass control and prevention in Northern Virginia that you might find helpful.
1. Prevention First
Your first line of defense in terms of ridding your lawn of crabgrass is to prevent it from ever growing in the first place. Crabgrass preventer works by forming a thin barrier near the surface of the soil which will prevent crabgrass seeds from germinating. At Rock Water Farm, we perform a split application which extends control and reduces about 80 percent of crabgrass in an average lawn.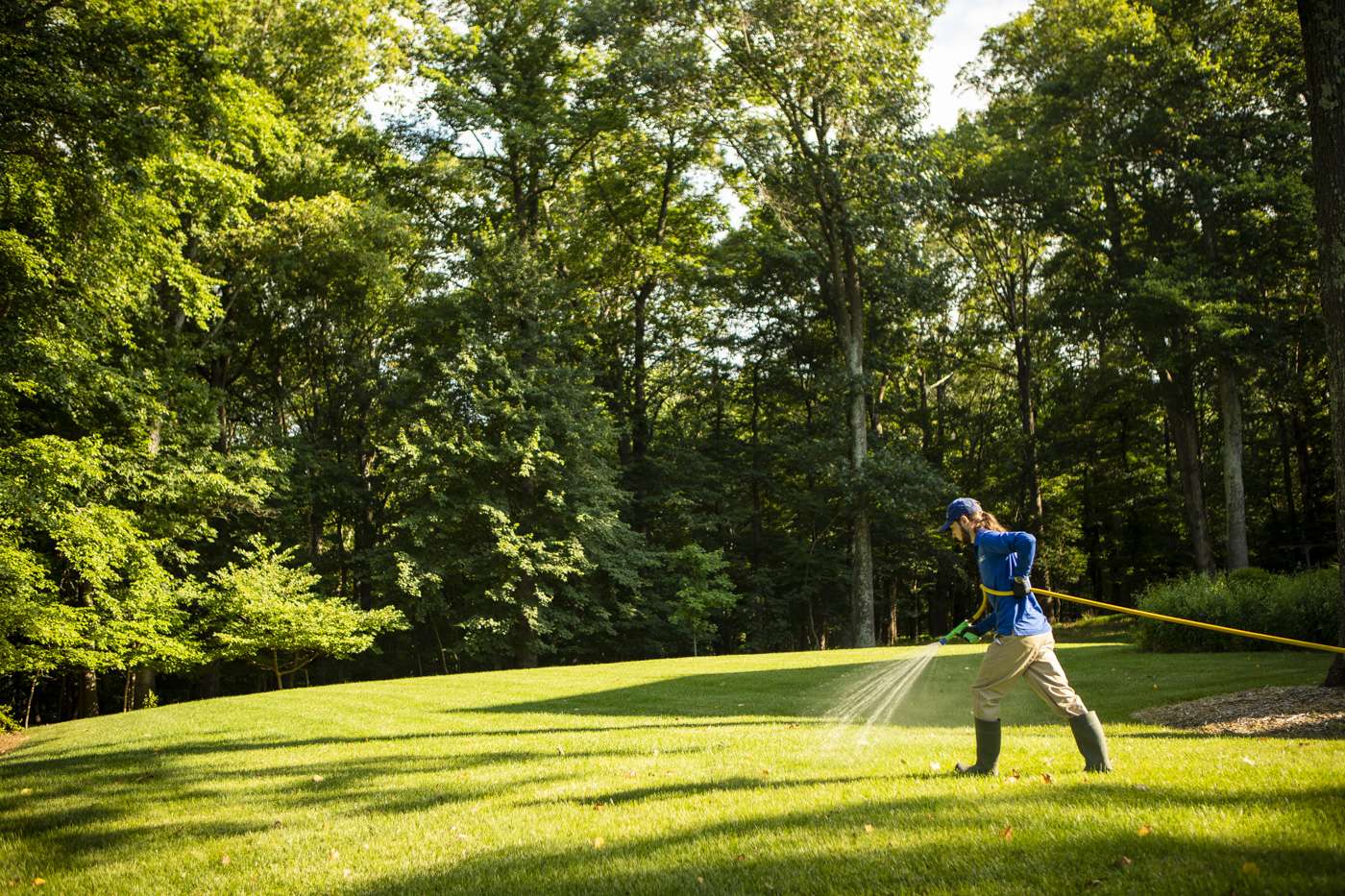 How is this different than products that you could buy on your own at the store? Top-quality, professional-grade products are going to be a lot more effective at killing crabgrass than the stuff you can buy at a big box store. The application method is also more advanced. We use trained technicians who understand the proper application rates as well as the best timing for the best results.
2. Crabgrass Control
with Post-Emergent Applications
A professional lawn care program will also include post-emergent crabgrass control applications which will target any of the crabgrass that wasn't prevented from germinating in the first place.
Post-emergent products are also helpful in killing crabgrass that sprouts up near edges (such as along the driveway) or other weakened, thin spots in the yard.
Any thinned out areas are going to be more prone to crabgrass growth (despite having a preventative treatment done) and will likely require the application of post-emergent sprays.
3. Proper Mowing for
Crabgrass Control
You might be surprised to learn that your mowing habits can also impact crabgrass growth. It's important that you don't cut your lawn too short. When the turf is short, the soil will heat up more and, in turn, weaken grass growth. These weakened areas are an invitation for crabgrass to grow.
We recommend a minimum of 3.5 inches as the proper cutting height. You should also be careful not to scalp the edges of your lawn in hardscaped areas such as around your walkways or driveway as these areas can also become prime spots for crabgrass growth.
4. Maintaining a Thick, Healthy Lawn
Did you know that a thick lawn is the best natural defense against crabgrass? When your turf is robust and growing steadily, it's difficult for crabgrass to emerge.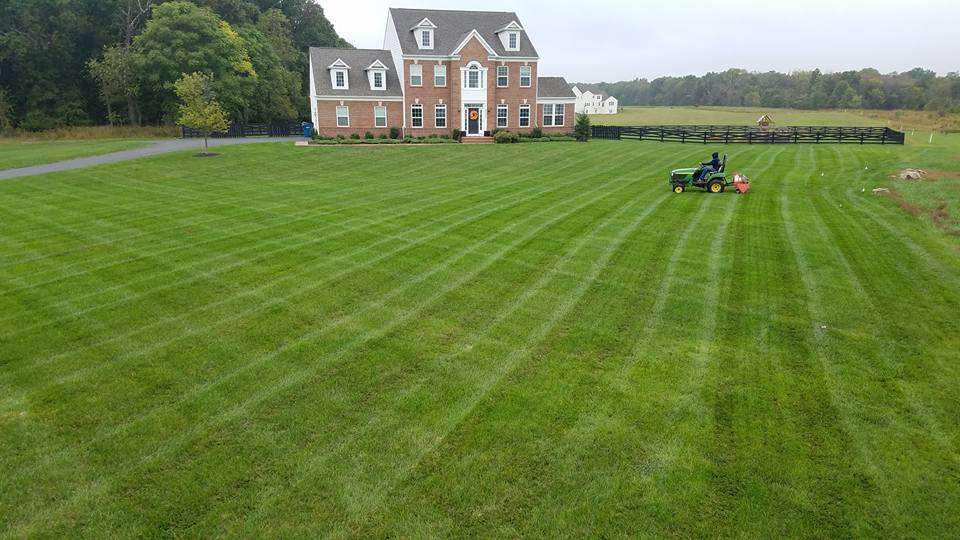 You can encourage a thick lawn that chokes out weeds with steps like fertilization, regular watering, aeration and overseeding, and topdressing. These types of services will encourage a lush lawn that is much less prone to breakthrough.
Working with Rock Water Farm for
Crabgrass Control
At Rock Water Farm, we can help you control crabgrass and other weeds with the use of highly effective, professional-grade products. But we can also offer a host of other lawn care services including aeration and overseeding, topdressing, and regular mowing, to ensure that these steps are done properly in order to promote a healthier lawn. A healthy, thriving lawn is not only going to look beautiful but it's also going to help prevent crabgrass growth for a true win-win scenario.
If you're tired of dealing with pesky crabgrass, we can get you on a lawn care program that will help get rid of it and promote an overall healthier lawn. You shouldn't let crabgrass ruin the enjoyment of your yard. By working with Rock Water Farm we can help you get that thorn out of your side so that you can truly get the most out of your lawn.
If you'd like to talk about crabgrass control for your home in Ashburn, Aldie, Leesburg, VA or surrounding areas, contact us for a free consultation or give us call at 703-327-1636 so that we can answer any of your lawn care questions.